Find wildlife sanctuaries, book and ride safari with India's Top Wildlife App
Today we help in all parts of the travel – from reporting sightings in a given sanctuary, to finding the right sanctuary, right safari to the right resort and lot more. Our app (Android & iOS) has all the info in detail and tries to automate the whole process.
Some of the top sanctuaries & Tiger Reserves we work with are, Tadoba, Ranthambore, Bandhavgarh, Pench, Kanha, Kabini, Nagarhole, Bandipur, Corbett, Kaziranga, Sariska, to mention a few
Design My Wildlife Tour
What does WildTrails India App provide?
We are the first and the "mobile only" solution in the ecosystem bringing thousands of wildlife enthusiasts (WE) on one platform to share, contribute and collaborate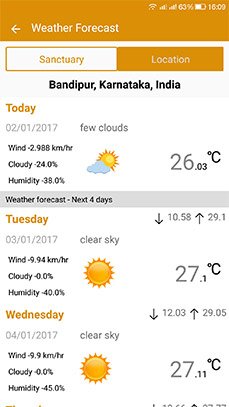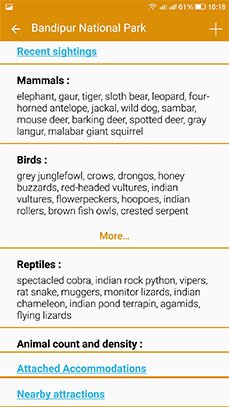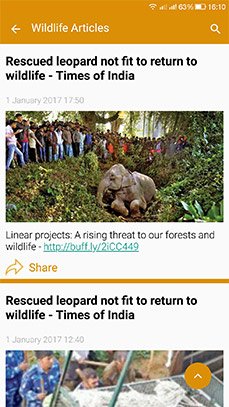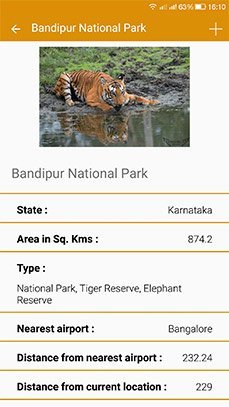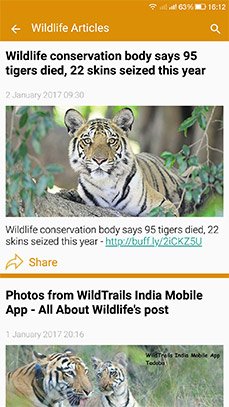 The App provides:
Comprehensive details of all sanctuaries, tiger reserves & national parks including bird sanctuaries of India (a total of 540 sanctuaries covered across India)
Their history & geography
Kind of animals, birds & reptiles to expect there
How to get there including exact geolocation with navigation capabilities, nearest airport etc.
Best times to visit
Complete Safari Details and how to book one
Attached Accommodations and how to book them, including their approx. cost, distance from the gate etc.
Complete Sightings Details (for top Sanctuaries of India)
Weather forecast for all these Sanctuaries
Complete Wildlife News & Articles across the world
Sightings Images tagged with sanctuary name
All Nearby Attractions, Camera/Lens Rentals, Forest Dept. & rescue numbers, and
LOT MORE
Read what people say on WildTrails.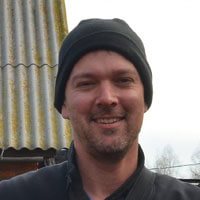 "WildTrails was kind  enough to provide me with very detailed & helpful information related to my upcoming trip to Nagarhole National Park. WildTrails is a wealth of information. Highly recommend them.
Matthew Allison,
Inspector, Air Pollution Control District at San Diego County, USA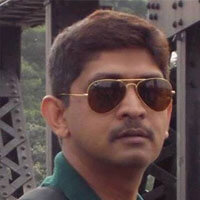 "WildTrails detailed information on a trip to Nagarhole NP and Bandipur NP was very helpfulWildTrails approach towards the queries and solutions or options provided on the same is awesome"
Sagnik Sengupta,
Sr. GM- Supply Chain, Transasia BioMedicals Ltd., Mumbai India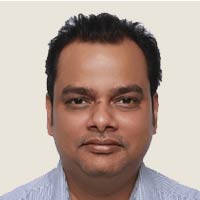 "One of the objectives was to take my kids to a Tiger Reserve & get them connected to Wild Life/Nature, far away from Urban Concrete. Contacted WildTrails … very Meticulous, Unbiased & Accurate in their assessments, … would be surely one of their most frequently visited visitor/customer …"
Kumar Mitra,
Director OEM Alliances, Nutanix Inc., Singapore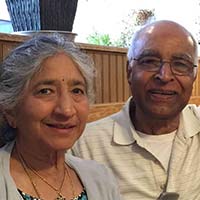 "I almost had given up on the Nagarhole visit, when I, per chance, read  WildTrails's Blog on Nagarhole Park. The Blog answered most of my questions succinctly! Awed by WildTrails passion, detailed knowledge of the forest terrain and local practices. Highly Recommended"
Srinivasa Ratnam, Retired Semiconductor Professional (Intel Corp.), Santa Clara, California, USA,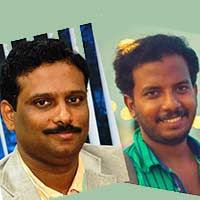 Impressed by the quality and services which are the two hallmarks for organizing corporate tours. WildTrails knowledge of the locations and wildlife spots was jaw dropping Highly recommended.
Suresh Sambandham (ceo) Vimal Kumar (Sr. Consultant), OrangeScape Chennai,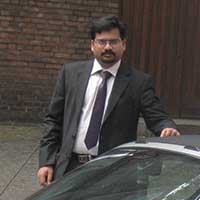 After numerous trips to the forest in the last five years the Tiger was still elusive to me but Thanks to WildTrails for their accurate info and great prediction, I was able to spot the Tiger (after FIVE ELUSIVE YEARS) at Bandipur. THANK YOU WildTrails – Very Happy!!!!!
S Venkatraman,
Founder/CEO Vibrant Thermal Engineering, Chennai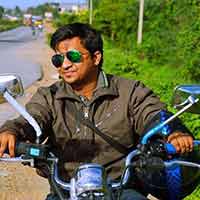 "Googled & found WildTrails app after I was not sure about how to reach Kabini nor how to get onto safari. Believe me guys "WildTrails of India" app gives you entire details on how to reach different wildlife sanctuaries & safari details/charges and much more. Thanks WildTrails – You made my day!!"
Jayanta Das,
Software Professional at Infosys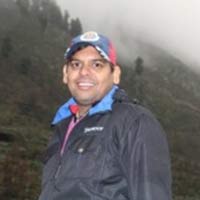 "WildTrails is really passionate about wildlife. Booking to Dubare was quick, easy & their instructions to carry right clothing for the safari was extremely helpful! The WildTrails app helped me find nearby spots & helped us find the right hotel for lunch on our way back! It was a life saver (there aren't many restaurants on NH48!)"
Mukesh Khandelwal,
Director at Myntra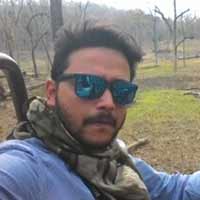 "We all cannot resist our wanderlust, there are lucky few who desire of being lost while they travel and for the rest who cannot afford to be lost but believe in experiencing the same, WildTrails India does the trick for you! Thanks to WildTrails, sorted our entire itinerary and there was not a thing for us to worry about in a place where language could have been a barrier for us."
Maqdum Syed,
IT Expert, Pune
"Finding all relevant info on Nagarhole park & Safari was very hard. Then I found WildTrails. Wrote to them, got a reply within minutes and in a few hours I was ready with all relevant bookings. App is amazing and so is the WildTrails team. Super Appreciate them"
Vysakh R Nambiar,
Director, Ntglobal Solutions, Kigali Rwanda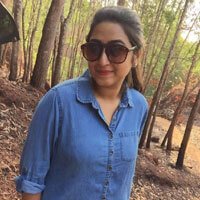 "It was only after I checked out the sanctuaries close to home in the app that I came across Anshi (Kali) Tiger Reserve. Details n distances posted really helped me in planning the trip. Attached accommodations helped in easily planning my stay options, located nearby ATM too with the help of your App – Amazing App!!"
Afreen Kadri,
Belgaum, Karnataka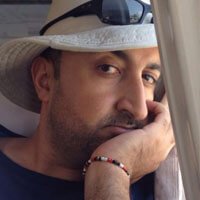 "Very glad that I dealt with WildTrails for my Safari booking at Kabini.  Very prompt in getting all needed info & in record time. Very knowledgeable about Indian Wildlife & Locations which is critical for an avid wildlife photographer like me. Highly recommend them especially for international travelers like me"
Mohammed Alnaser,
Head of Equity Trading at Deutsche Securities, Saudi Arabia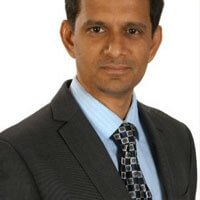 "Went along with my family – an age group range from 3 to 70 – to Kabini Nagarhole & Dubare. Excellent service from WildTrails. We got what we were told right from start to end. Great service, perfect professionalism and hassle free transactions."
Venkatesh Subramanian,
CEO, Logic Tree Capital, Chennai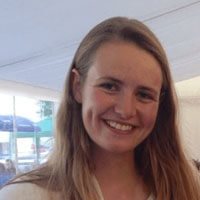 "Got in touch with WildTrails while planning a safari in India. Overwhelmed by the choices, advices offered & even helped us with all paper/legal work. Had an amazing camp and will definitely go to them for our next trip"
Katie Hobhouse,
Student, England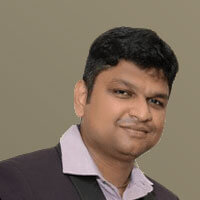 "Planned a last minute trip from Bangalore; there were number of open options like Nagarhole, Bandipur & Wayanad. Google search for hours did not help me arrive at a conclusion and that is where I ended up consulting WildTrails. They are awesome, and I could quickly narrow down on my options & had a very memorable trip to Nagarhole with a stay in Jungle Inn resorts
Faizulla Sheik, CEO at 3E Software Solutions,
CEO at 3E Software Solutions

"Wildtrails  is  a  wonderful  experience…almost  Godsend  when  the typical  systems  fail  to  inform  and  help. It  offers  you  help  when  you  desperately  need  it. It  will  be  an  injustice  not  to  mention  the  hard  work  by  the  staff  to  help.I  strongly  recommend  Wildtrails  India app whenever  you  plan  for  wildlife experience….."
Prof. Kalyan Bhattacharyya, Sammilani Mahavidyalaya, Department of Zoology, Kolkata,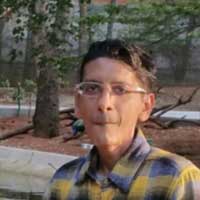 "We being a wildlife loving family planned a visit to Bandipur National Park in the 3rd week of January 2017 and WildTrails made it even better with their expertise and knowledge..no doubt when we would think of wildlife trips in India in the future  – WildTrails it would be for our wildlife tours"
Siddhartha Bansal, Kolkata,

"Our trip was well arranged by WildTrails, as I'm most trips we had sudden change of heart as to the place we had booked and WildTrails stepped in with swift decision making ability to help us solve our problems.  More than a perfect trip, I look for a travel partner to help me out as the trip progresses and give a 10 on 10 on that count to WildTrails"
Srinath Vasan, IT Expert, Mumbai,