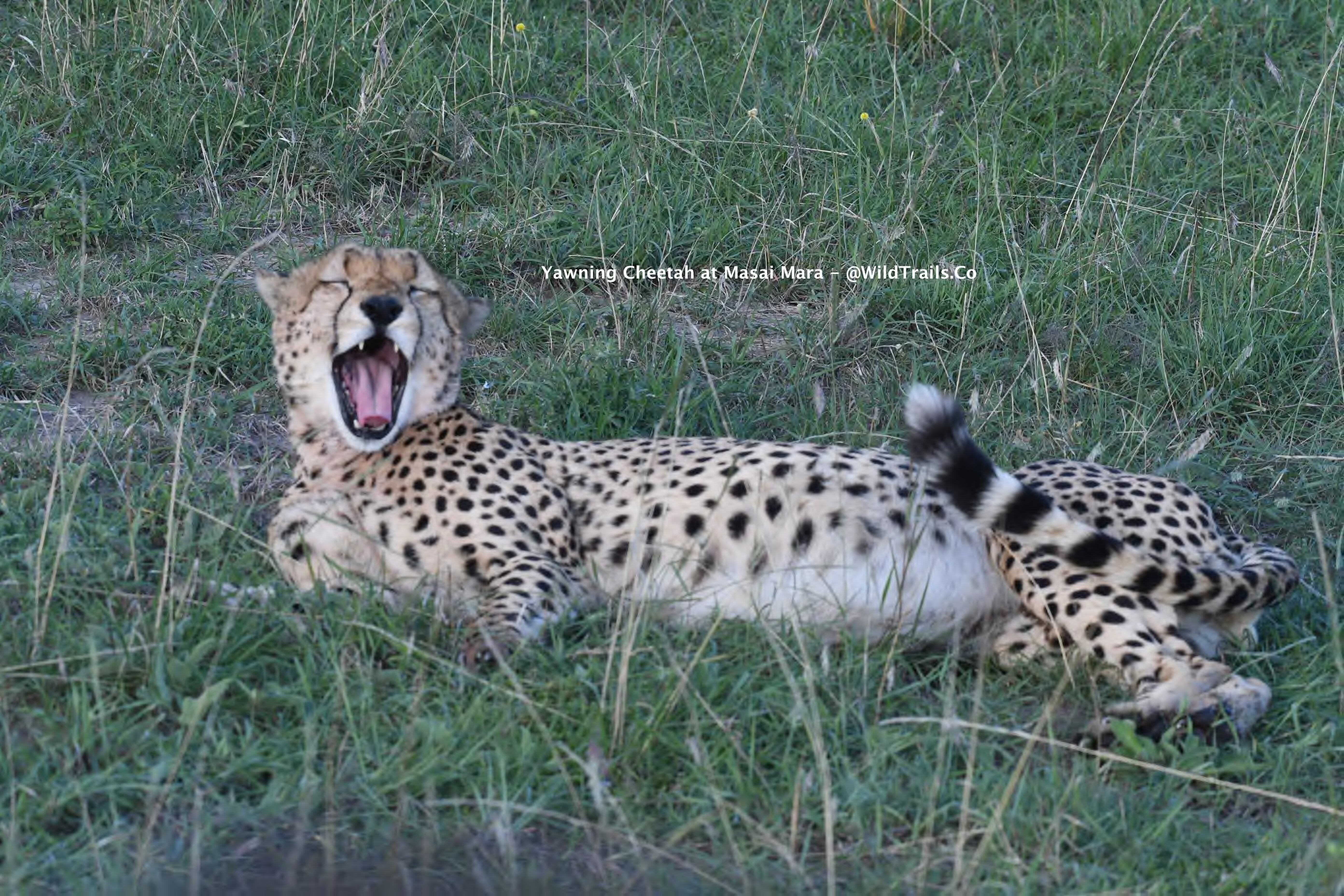 My Kenya Safari for Big 5 at Masai Mara – Travelog Part 4 – The Masai Mara National Reserve
This article "My Kenyan Safari for Big 5 at Masai Mara" gives an overview of my visit highlights, on why you should visit Mara, how to plan one, especially for Indians and what to expect to see there & lot more.
This is what Wikipedia says about Masai Mara:
Masai Mara National Reserve (also known as Maasai Mara, Masai Mara and by the local people as The Mara) is a large game reserve in Narok County, Kenya, contiguous with the Serengeti National Park in Mara Region, Tanzania. It is named in honor of the Masai people (the ancestral inhabitants of the area) and their description of the area when looked at from afar: "Mara," which is Maa (Masai language) for "spotted," an apt description for the circles of trees, scrub, savanna, and cloud shadows that mark the area.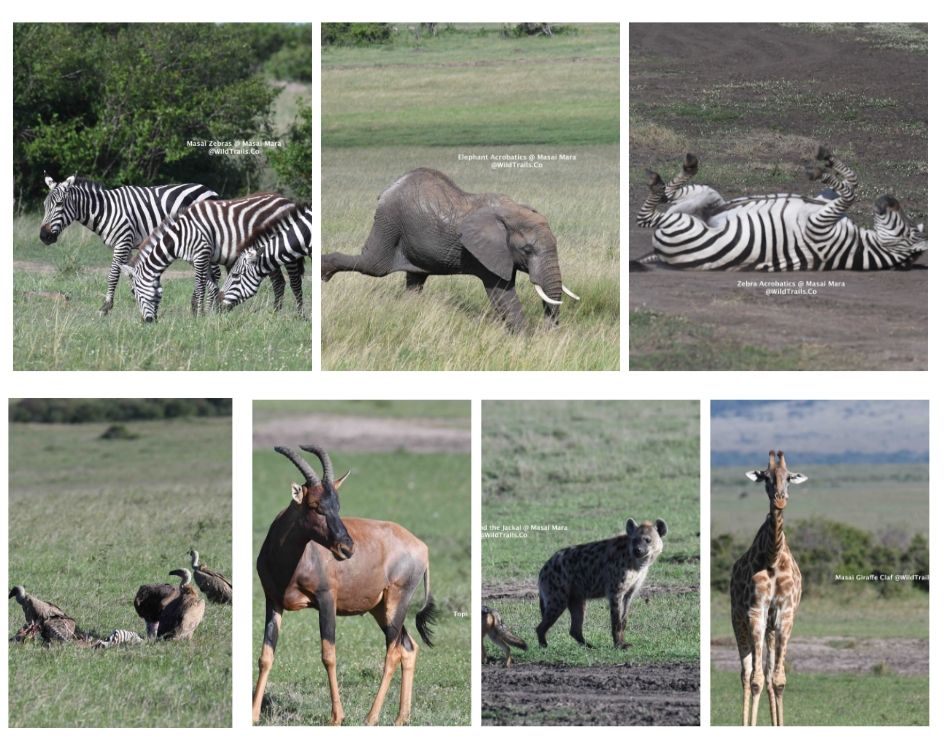 It is globally famous for its exceptional population of lions, leopards and cheetahs, and the annual migration of zebra, Thomson's gazelle, and wildebeest to and from the Serengeti every year from July to October, known as the Great Migration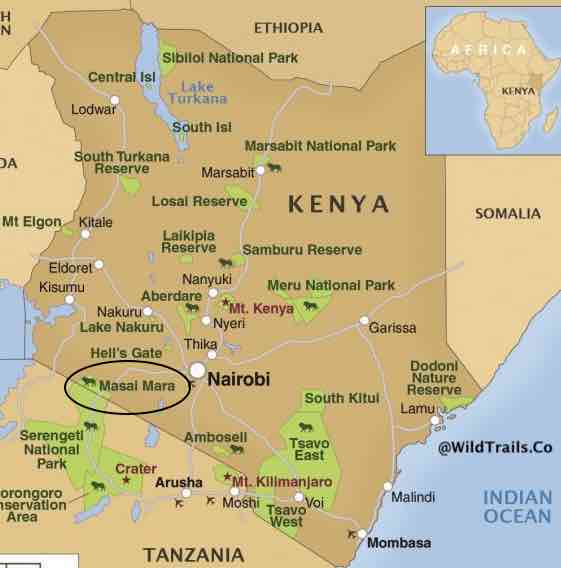 Masai Mara is a must in your itinerary for sure. If you are crazy about witnessing the migration, make sure you do the trip between July & mid of October. Also if you have just three or four days, better to do just the Masai Mara. But if you can do for more nights (ideal), do other parks and Masai Mara in the last. I always call Masai Mara as the Summary Park, where you get to see the remaining of the Big 5 or if you are lucky all of the Big 5 along with hunting sequences. The terrain is like that to suit such kind of sightings. Masai Mara is the mecca of Wildlife!!
I did 4 nights and in which I did two-day full day game drives and other 2 days, morning and evening drives. Ideally, if you want to spot leopards and black rhinos over there, better to start before dawn and end it just after dusk as that's when these elusive creatures come out and to be spotted. Remember these two are part of the Big 5 and the toughest to spot & photograph.
Also, if budget allows, always stay inside the park, ideal for wildlife safaris but then again not a must.
There are a lot of lion pride and we saw much such pride and one of them was the largest with one male alpha lion, 2 lionesses and 9 cubs of various ages.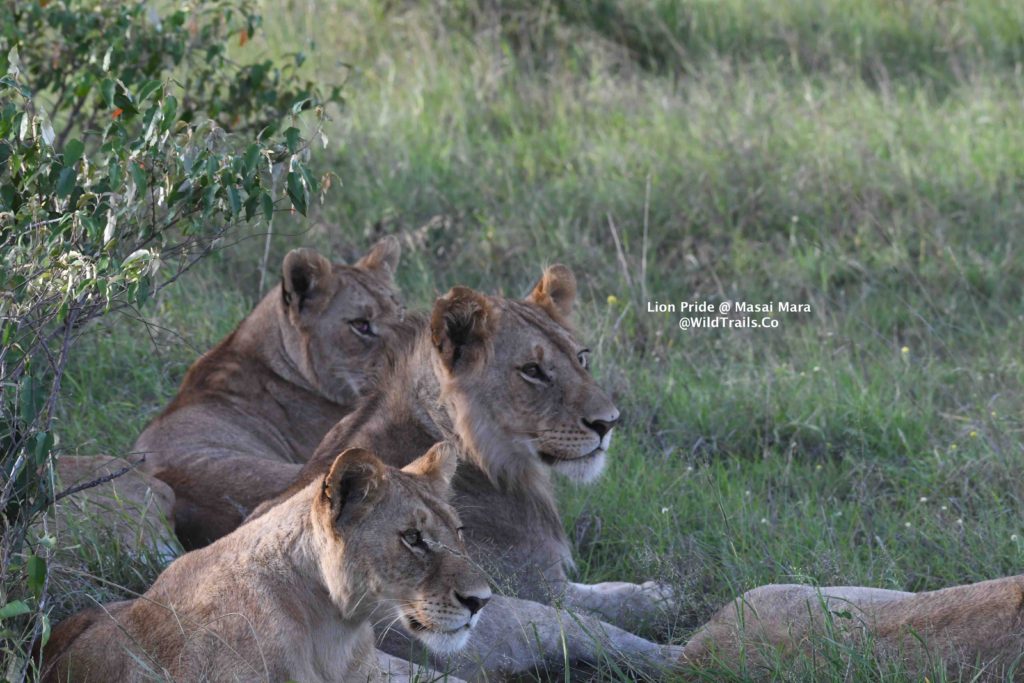 Also saw 5 cheetahs resting after a stupendous meal (had killed a zebra that afternoon) and what we call such a group as "a coalition".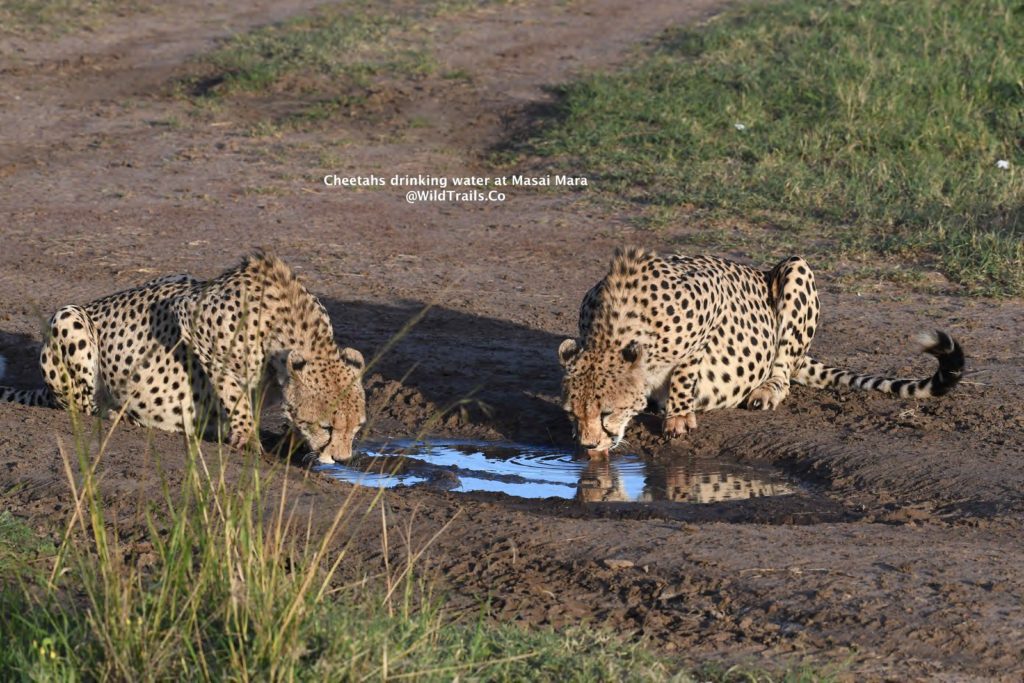 We went near the Keekarock area which is known for leopards and we made sure we go there during duck when the leopards are active and based on various sounds & alarm calls we were finally able to track a leopard – finally!!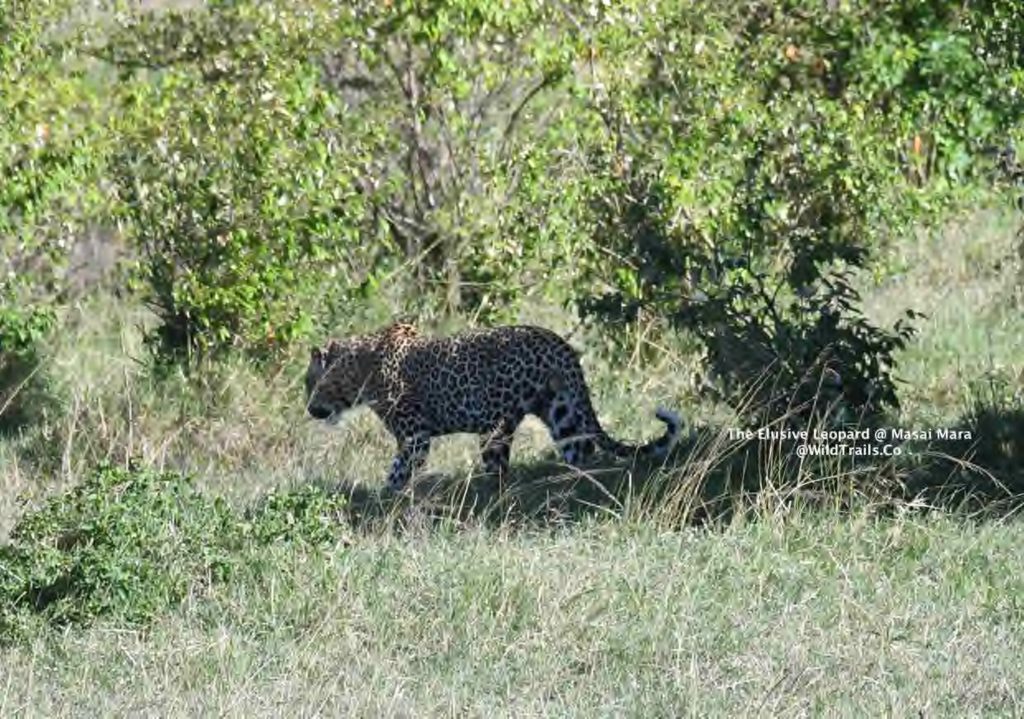 Next day morning we made sure that we leave very early as our goal was to track leopards yet again and the elusive black rhino but missed the leopard but did get to sight the elusive black rhino.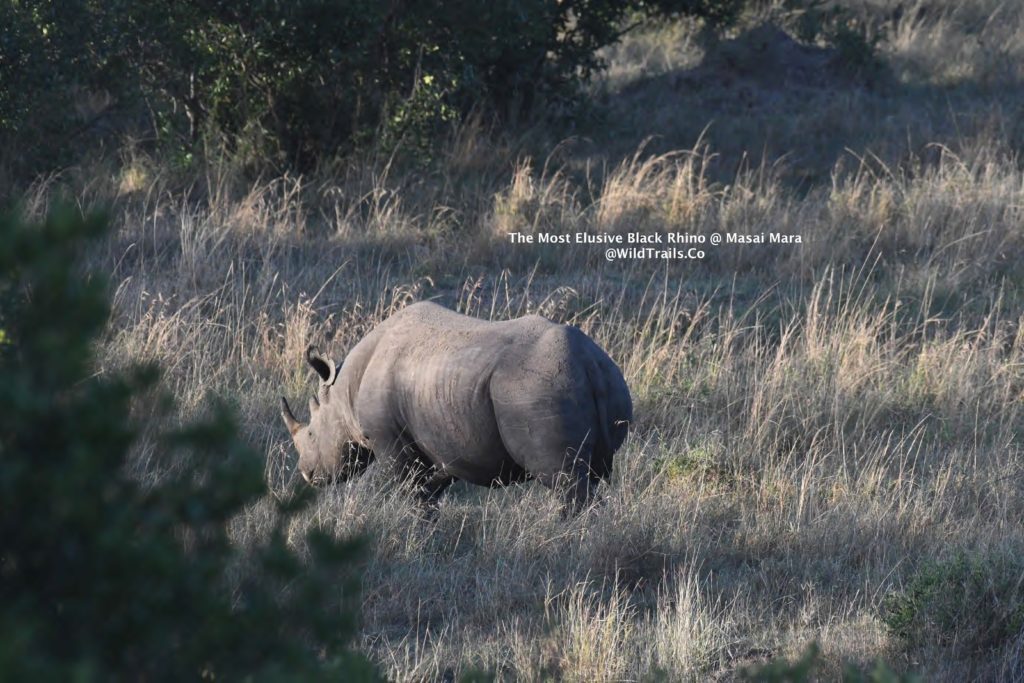 Of course, we saw cape buffalo plenty!!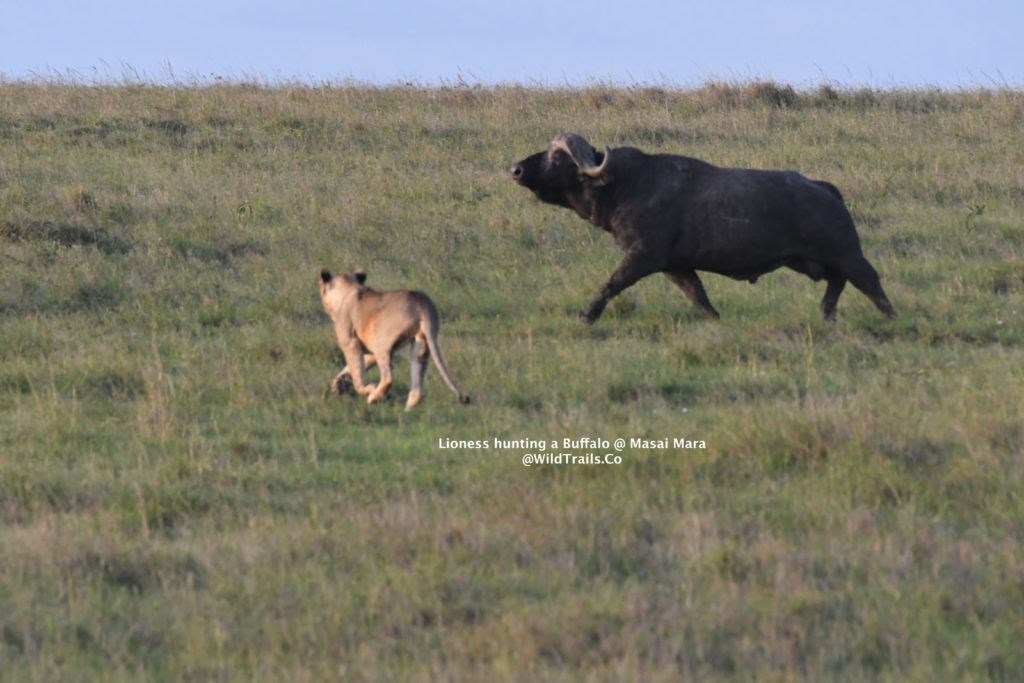 We saw lions on multiple occasions, cheetahs, giraffes, zebras, eland, jackals, hyenas, ostrich, Thomson & Grants gazelle, Impala and lot more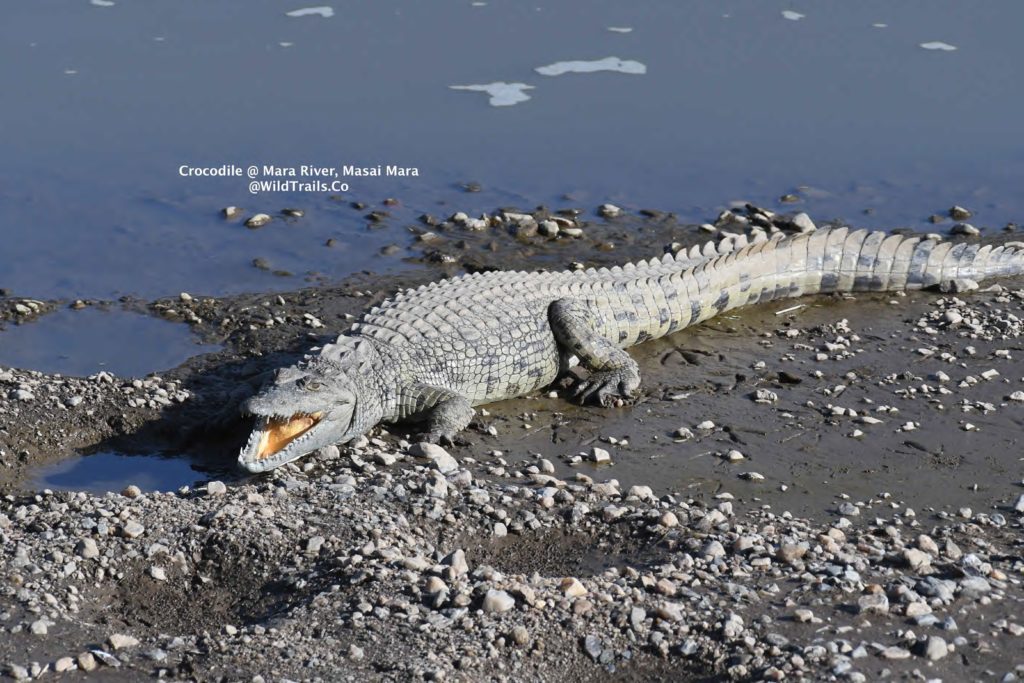 Basically, of the Big 5, 3 of them is easy and leopard is tough and black rhino is very elusive and white rhino not present there and if you can add say Samburu and Nakuru parks, you will be in a way guaranteed Big 5!!
Please note that the last 2 hours of drive to Masai Mara, the road is horrible (no Tar road exists from Town Norak to the gate). If you can manage, you could fly too to Mara but expensive and also your baggage limits is just one bag and max 15 kgs (approx 33 lbs).
TIPS for Indian Visitors to do Kenya Safaris
Make sure you get a Yellow Fever vaccination from an authorized government hospital at least 10 days before your visit to Kenya. Indian government mandates it for travel to Kenya (& many other countries of Africa and South America). Usually, you need to take an appointment a few days before the actual vaccination is given and they give you a yellow card as proof of the vaccination which you need to carry with you
Ideally, take enough USD and convert into Kenya Shillings in Nairobi Airport. USD is the best currency to carry as it is accepted everywhere and you can exchange into Kenya Shillings anywhere including most of the resorts
Food can be an issue especially for Indians (Veg diet, Jain, Vegan, etc) and hence be careful of this to mention and get a guarantee when you book else the whole safari trip can turn out to be a disaster
Also having a local SIM is critical and getting a SIM in your flying-out Indian airport or extending your Indian SIM to support Kenya seems logical but the coverage and the speed are pathetic and hence I switched to a local sim which thankfully I had bought in the Nairobi Airport.
Roads are generally in good condition but I saw no cafes or restaurants where you would like to break (except a few in Narok town which is midway on the way to Masai Mara) and hence better to pack food say biscuits, chips (they call them crispies), chocolates and water bottles for sure
Restroom breaks are fine but make sure they are always in popular petrol stations such as Shell or Total and there are many on the way
Unless you choose Chartered Private planes to commute between parks, it will be either the safari jeep or the van that will be used to commute between parks (along with doing the safari) which are generally not AC and on the highways, you won't generally need an AC (the images of the Jeep and the Van is included below)
Finally, there are a lot of con operators for Kenya – please don't fall for it and go with the reputed operators (say WildTrails which we run 🙂 )