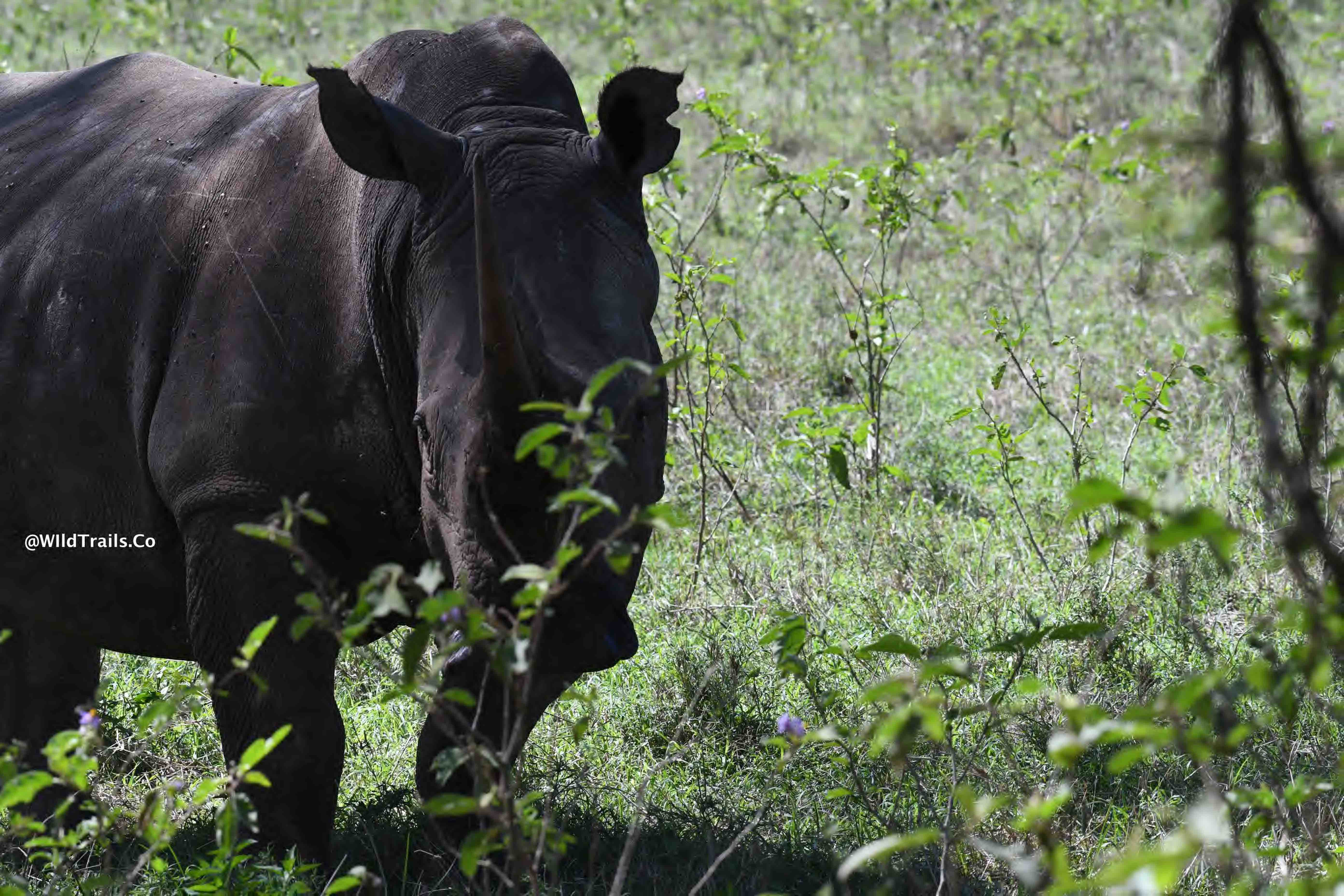 My Kenya Safari for Big 5 at Navisha & Nakuru – Travelog Part 3 – Naivasha and Nakuru National Parks
This article "my Kenyan Safari for Big 5 at Naivasha & Nakuru gives an overview of my visit highlights, on why you should visit Naivasha & Nakuru, how to plan one, especially for Indians and what to expect to see there & lot more.
This is what Wikipedia says about Naivasha and Nakuru

Lake Naivasha is a freshwater lake in Kenya, outside the town of Naivasha in Nakuru County, which lies north west of Nairobi. It is part of the Great Rift Valley. The name derives from the local Maasai name Nai'posha, meaning "rough water" because of the sudden storms which can arise.

Lake Nakuru National Park (188 km2, 73 mi2), was created in 1961 around Lake Nakuru, near Nakuru Town. It is best known for its thousands, sometimes millions of flamingos nesting along the shores. The surface of the shallow lake is often hardly recognizable due to the continually shifting mass of pink. The number of flamingos on the lake varies with water and food conditions and the best vantage point is from Baboon Cliff. Also of interest is an area of 188 km (116 mi) around the lake fenced off as a sanctuary to protect giraffes as well as both black and white rhinos.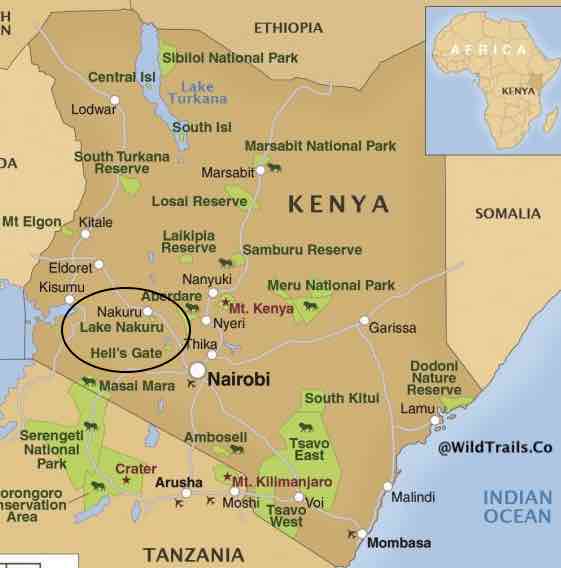 Lake Naivasha is more of an amazing place to break the journey to Mara and also a good place to stay to visit Hell's gate, boat to the crescent island (which is in the lake) and also visit Nakuru National park which is approx 2 hours journey from Naivasha. Lake Naivasha itself is approx 2 hours from Nairobi.
Hell's gate is approx 1 hour from Naivasha. Hiking, bicycling, motorcycling, and even camping are encouraged within the park, one of only two Kenyan national parks where this is allowed. The Daily Nation praised the mountain climbing in Hell's Gate as "thrilling". The main setting of the 1994 film, The Lion King is heavily modeled after the park, where several lead crew members of the film went to the park to study and gain an appreciation of the environment for the film. The 2003 film Lara Croft Tomb Raider: The Cradle of Life was shot on location in this park.
If your itinerary allows, better to stay in one of the Lake Naivasha resorts and do boating to Cresent Lake in one of the evenings, do a day visit to Hell's gate and a day visit (must) to Nakuru National Park.
In Hells gate and in Cresent lake, you get to see many zebras, giraffes, and many many birds.
Nakuru visit is sort of compulsory as chances of seeing Rhinos there is very high which is part of Big 5 and also very very tough to sight them in Mara and hence you can derisk yourselves a lot by getting to sight Rhinos here. Also, you get to see both Black and White Rhinos here and in Mara, there are no white Rhinos and hence this is the place to spot, sight and photograph White Rhinos. Yes, I did spot the white rhinos and baby rhino too!!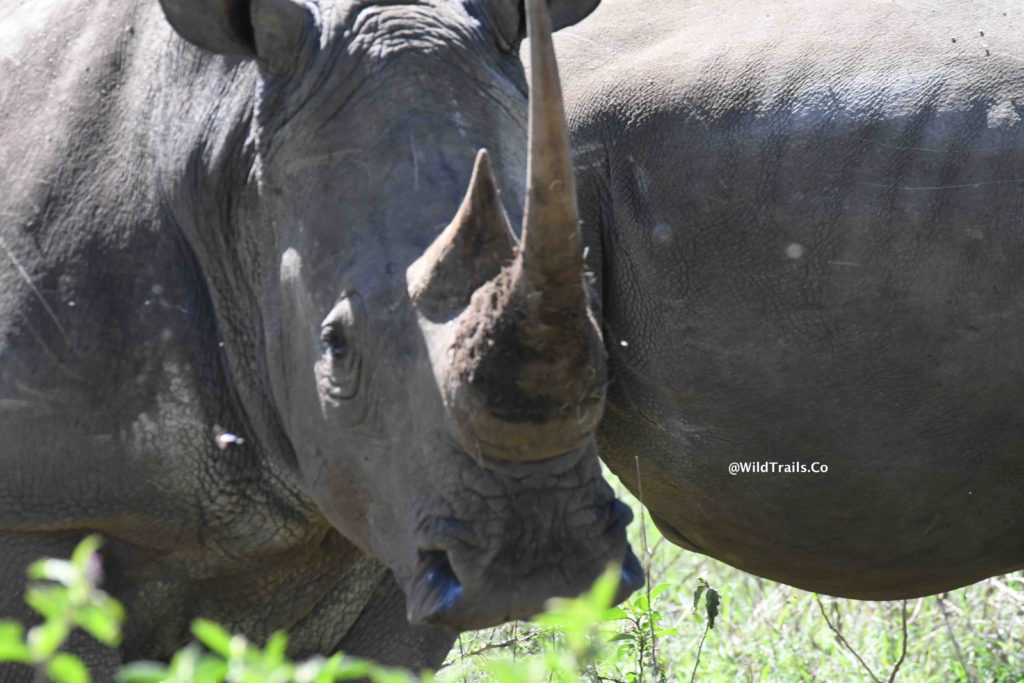 You also get to see lions too and we did spot one!!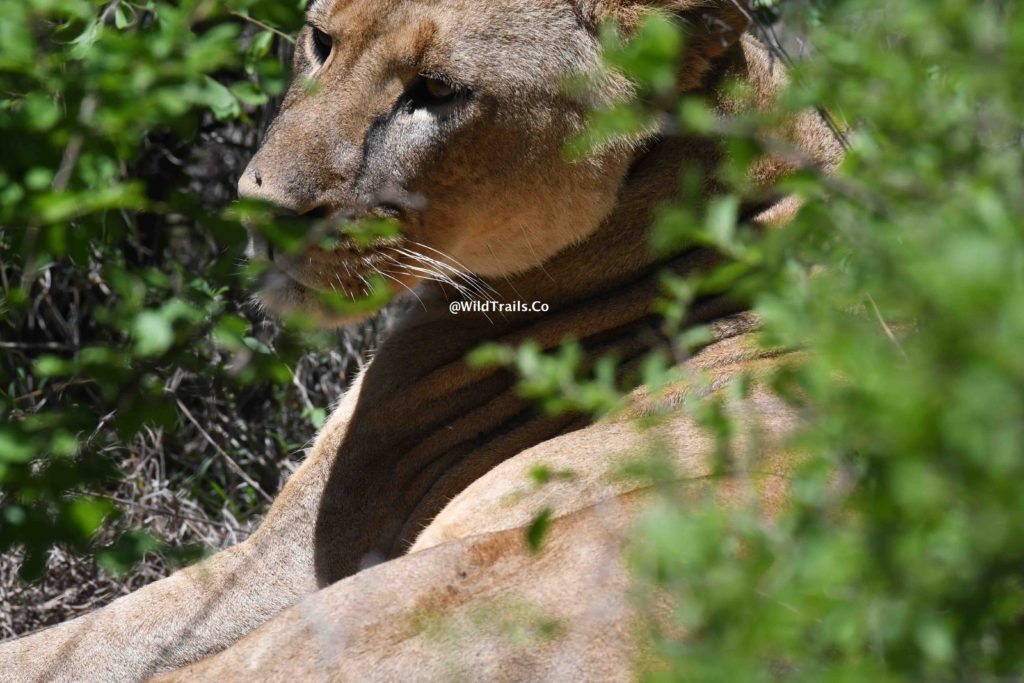 More critically you get to see the third type of the Giraffe which is the Rothschild's Giraffe [This type of giraffe will have snow white color socks with no spots – compare this to the Mara or giraffes and also the Samburu Giraffes] too and many many cape buffaloes too

Of course a lot of birds including migratory Flamingos .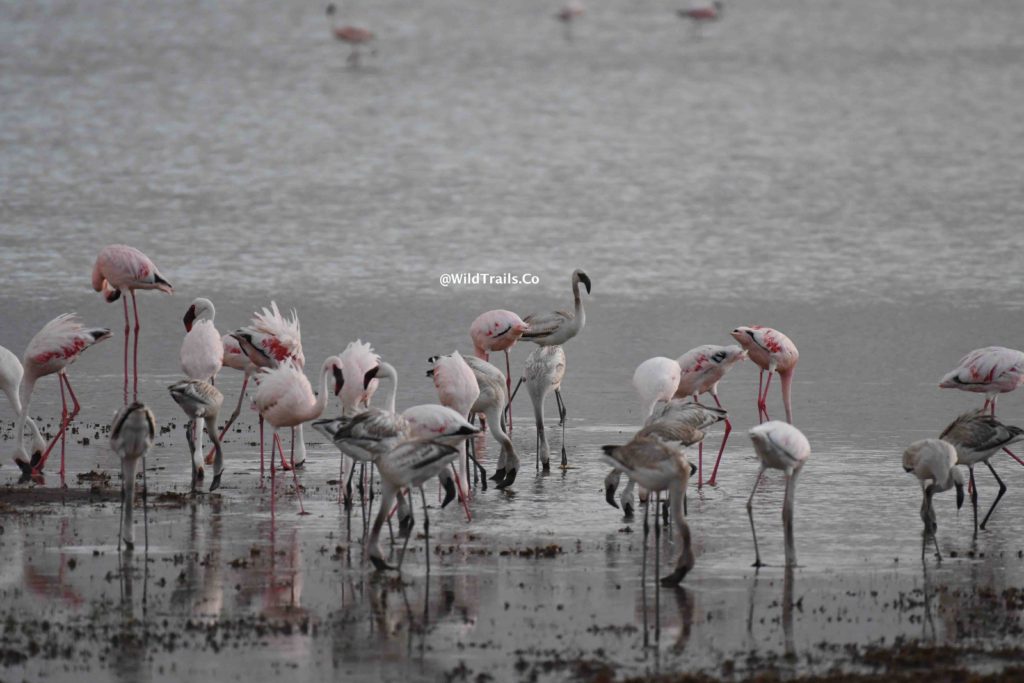 Next Stop will be Mara and wait for the next blog and more interesting events that happened in Mara and you can't miss that!!!
TIPS for Indian Visitors to do Kenya Safaris
Make sure you get a Yellow Fever vaccination from an authorized government hospital at least 10 days before your visit to Kenya. Indian government mandates it for travel to Kenya (& many other countries of Africa and South America). Usually, you need to take an appointment a few days before the actual vaccination is given and they give you a yellow card as proof of the vaccination which you need to carry with you
Ideally, take enough USD and convert into Kenya Shillings in Nairobi Airport. USD is the best currency to carry as it is accepted everywhere and you can exchange into Kenya Shillings anywhere including most of the resorts
Food can be an issue especially for Indians (Veg diet, Jain, Vegan, etc) and hence be careful of this to mention and get a guarantee when you book else the whole safari trip can turn out to be a disaster
Also having a local SIM is critical and getting a SIM in your flying-out Indian airport or extending your Indian SIM to support Kenya seems logical but the coverage and the speed are pathetic and hence I switched to a local sim which thankfully I had bought in the Nairobi Airport.
Roads are generally in good condition but I saw no cafes or restaurants where you would like to break (except a few in Narok town which is midway on the way to Masai Mara) and hence better to pack food say biscuits, chips (they call them crispies), chocolates and water bottles for sure
Restroom breaks are fine but make sure they are always in popular petrol stations such as Shell or Total and there are many on the way
Unless you choose Chartered Private planes to commute between parks, it will be either the safari jeep or the van that will be used to commute between parks (along with doing the safari) which are generally not AC and on the highways, you won't generally need an AC (the images of the Jeep and the Van is included below)
Finally, there are a lot of con operators for Kenya – please don't fall for it and go with the reputed operators (say WildTrails which we run 🙂 )