My Kenya Safari for Big 5 – Travelog Part 1 – Amboseli National Park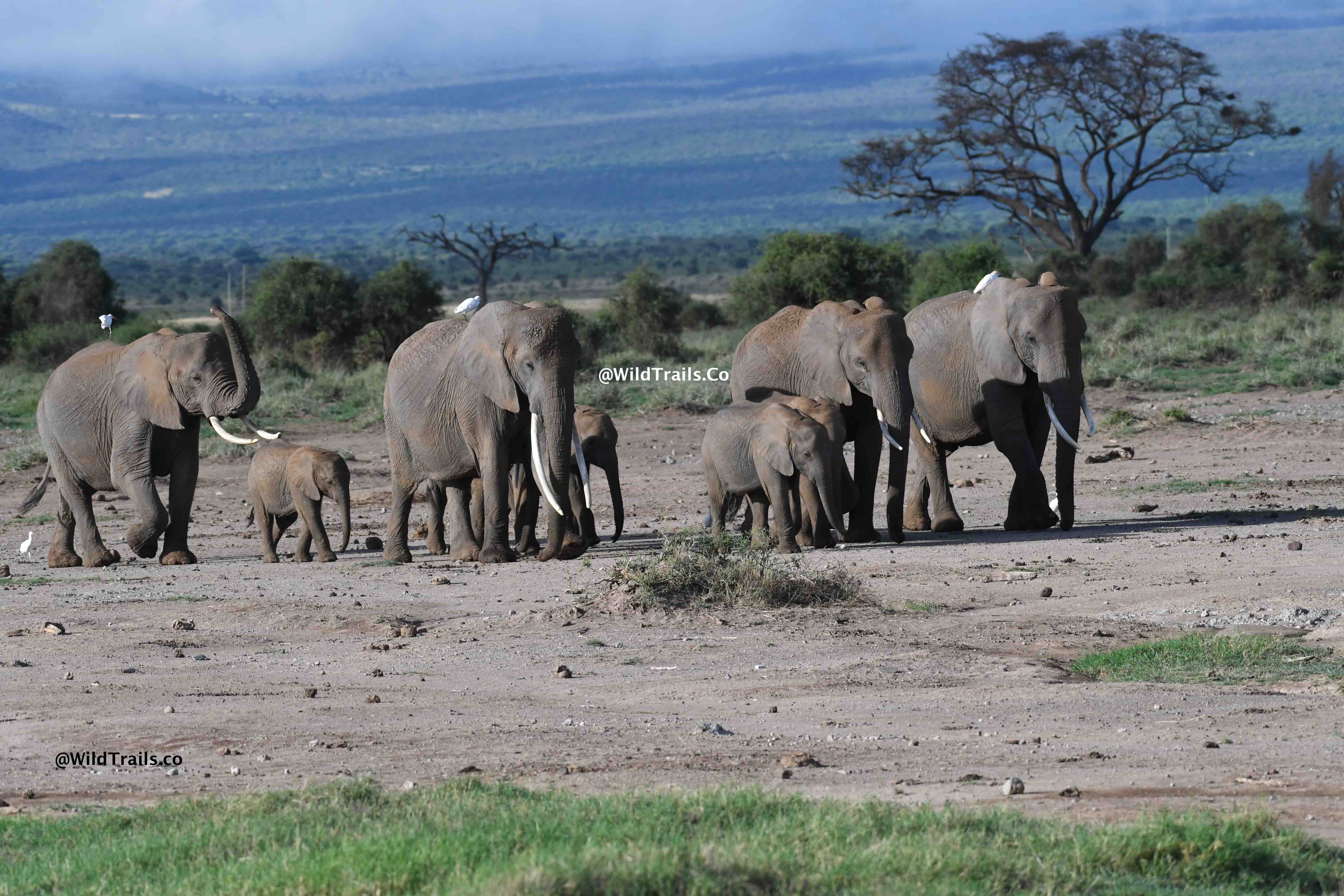 This is a 2-week expedition of "My Kenya Safari for Big 5" which I took across Kenya covering several national parks and reserves and with multiple goals like how one can design a Kenyan safari with ease especially those from India and also make sure we see Big 5 (Elephant, Cape Buffalo, Leopard, Lion and the Rhinos including both Rhinos – Black and White) and also the Special 5 (more on this later).
Wikipedia says this about Big 5 – In Africa, the Big Five game animals are the lion, leopard, rhinoceros, elephant, and Cape buffalo. The term was coined by big-game hunters, and refers to the five most difficult animals in Africa to hunt on foot, but is now also widely used by safari tour operators.
Anyways, covered 5 parks namely – Amboseli, Samburu, Nakuru, Naivasha & finally Masai Mara. I will make this travelog as a series of 5 blogs with each covering a national park and will explain why I covered this park keeping my Big 5 and my Special 5 in mind.
Amboseli national park is south of Kenya and bordering Tanzania. It is approx 4 hrs drive from the Nairobi Airport and is known for the big bulls (elephants). Even though it won't contribute anything that other parks would contribute for the Big 5, I wanted to see the Mount Kilimanjaro which is the highest mountain in Africa and also big bulls which are plenty there and wanted to photograph them in the backdrop of Kilimanjaro. If this is something you would prefer, make sure Amboseli is a must in your itinerary. By the way, Amboseli has more than 1000 elephants!!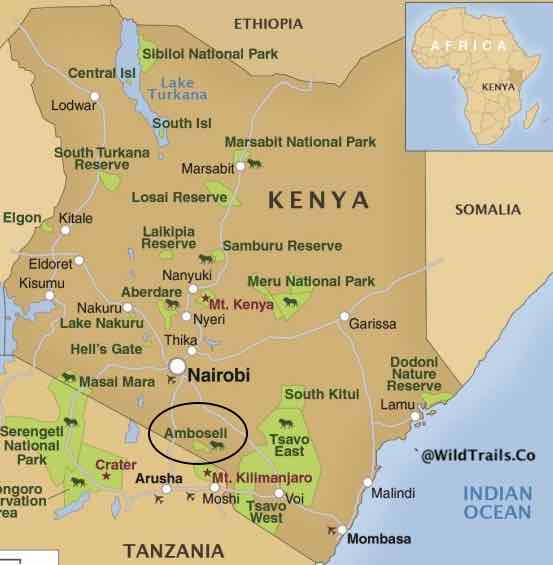 This is what Wikipedia says about Amboseli and I quote

Amboseli National Park, formerly Maasai Amboseli Game Reserve, is in Kajiado County, Kenya. The park is 39,206 hectares (392 km2; 151 sq mi) in size at the core of an 8,000 km2 (3,100 sq mi) ecosystem that spreads across the Kenya-Tanzania border. The local people are mainly Maasai, but people from other parts of the country have settled there attracted by the successful tourist-driven economy and intensive agriculture along the system of swamps that makes this low-rainfall area, average 350 mm (14 in), one of the best wildlife-viewing experiences in the world with 400 species of birds including water birds like pelicans, kingfishers, crakes, hamerkop and 47 raptor species. The park protects two of the five main swamps and includes a dried-up Pleistocene lake and semiarid vegetation. About 240 km (150 mi) southeast of Nairobi, Amboseli National Park is the second-most popular national park in Kenya after Maasai Mara National Reserve.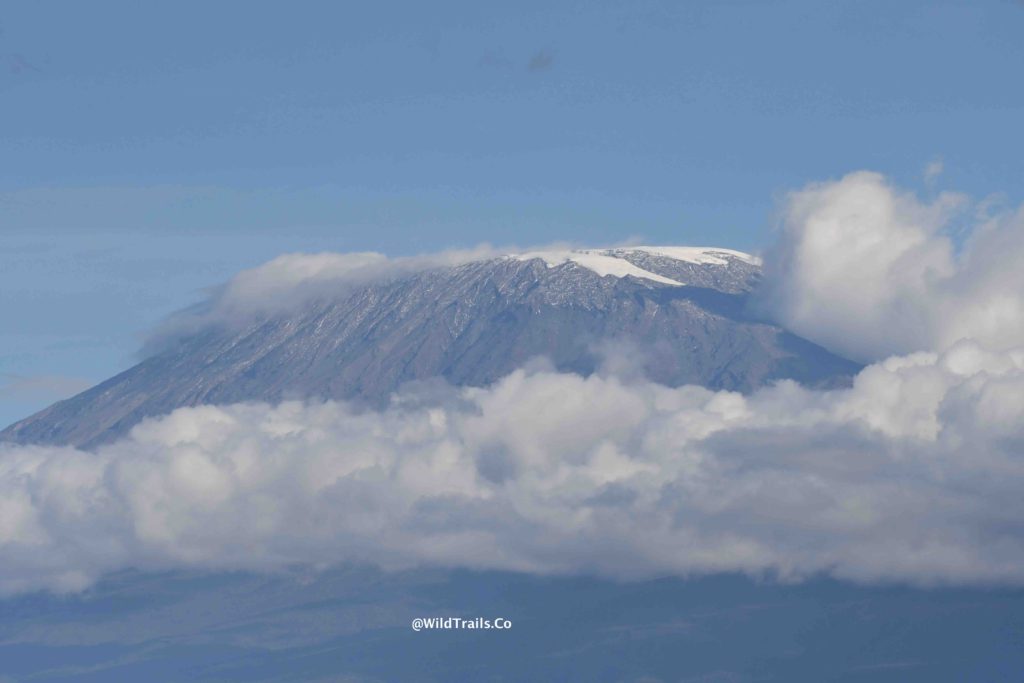 You also get to see Lions if you are lucky and we ended up seeing a pride with the big Male lion and 3 lionesses and 3 cubs, planning a hunt.
It is said that there are no Cheetahs or Rhinos in Amboseli but the sight of Elephants going in a row and in herds and at such close proximity is a treat to the eyes and can be one of the main reasons to there and of course, Kilimanjaro is the main draw.
As I said earlier Amboseli is known for Big Bulls and if you love elephants, don't ever miss out Amboseli as the kind of views you get with Elephants, you will not get in any other parks
Also saw were the Masai Giraffe (there are other two Giraffes types which are Reticulated and RothsChild's – which are not seen here or in Masai Mara and hence had to add few parks where they are found). Masai Zebra (another one is the Grevy's Zebra which is found in the northern part) and all sorts of antelopes like the Thompsons gazelles, grants gazelles, Impalas and lot more.

Also saw plenty of hippos, jackals, cape buffaloes, wildebeests, hyenas, crocodiles and was the season to see Flamingos too and of course various and plenty of other birds too.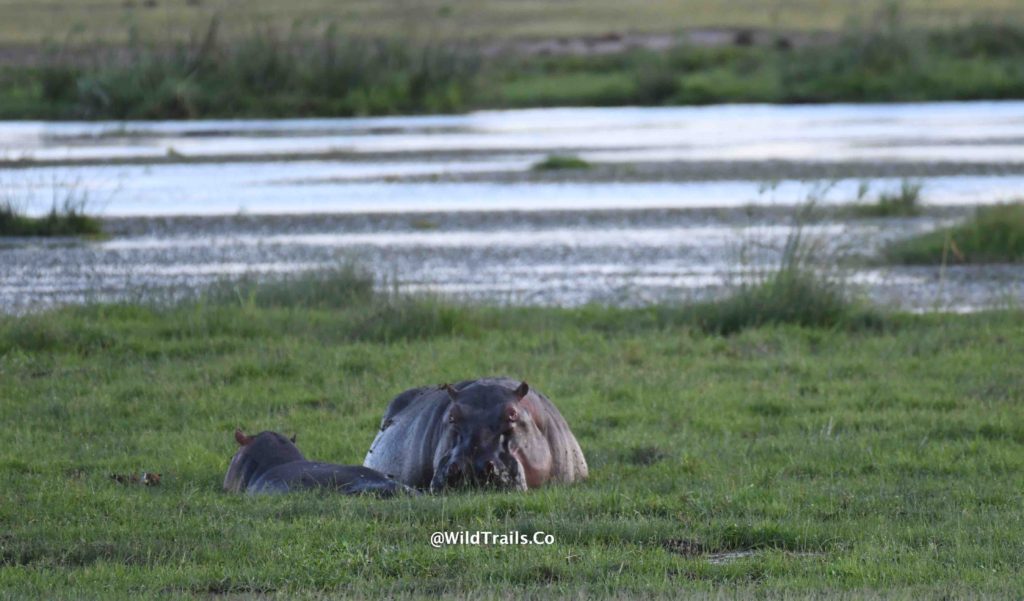 Please note that, in the map, the Masai Mara looks very close to Amboseli and yes it is but there is no direct road and the only way is you have to go Nairobi and then head to Masai Mara on a different road which it takes approx 5.5 hrs to 6 hrs to get there from Nairobi.
The road to Amboseli is in very good condition and not to worry. Also, I used a Jeep which is shown below and a Van is also available (which is slightly cheaper than the jeep but I prefer Jeep experience for the Safari)
Next, went to Samburu National park which is approximate 5 hours drive from Nairobi. A very interesting event happened there but let me keep the suspense for the next blog where I cover this park!!

TIPS for Indian Visitors to do Kenya Safaris
Make sure you get a Yellow Fever vaccination from an authorized government hospital at least 10 days before your visit to Kenya. Indian government mandates it for travel to Kenya (& many other countries of Africa and South America). Usually, you need to take an appointment a few days before the actual vaccination is given and they give you a yellow card as proof of the vaccination which you need to carry with you
Ideally, take enough USD and convert into Kenya Shillings in Nairobi Airport. USD is the best currency to carry as it is accepted everywhere and you can exchange into Kenya Shillings anywhere including most of the resorts
Food can be an issue especially for Indians (Veg diet, Jain, Vegan, etc) and hence be careful of this to mention and get a guarantee when you book else the whole safari trip can turn out to be a disaster
Also having a local SIM is critical and getting a SIM in the airport or extending your Indian SIM to support Kenya seems logical but the coverage and the speed are pathetic and hence I switched to a local sim which thankfully I had bought in the Nairobi Airport.
Roads are generally in good condition but I saw no cafes or restaurants where you would like to break (except a few in Narok town which is midway on the way to Masai Mara) and hence better to pack food say biscuits, chips (they call them crispies), chocolates and water bottles for sure
Restroom breaks are fine but make sure they are always in popular petrol stations such as Shell or Total and there are many on the way
Unless you choose Chartered Private planes to commute between parks, it will be either the safari jeep or the van that will be used also to commute between parks which are generally not AC and on the highways, you won't generally need an AC (the images of the Jeep and the Van is included below)
Finally, there are a lot of con operators for Kenya – please don't fall for it and go with the reputed operators (say WildTrails which we run 🙂 )
Next week will be on Samburu !!
Total Page Visits: 1311 - Today Page Visits: 1
---
---
Play with WildTrails Intelligence Tools
1. How many times tiger is seen per month?
2. What's going on in Indian Forests today?
3. Interested in playing more with Tiger sighting graphs? Click
here?
---
Buy Wildlife Fashion Accessories
Exclusive Online Store for wildlife products
Packages
Packages Loading...
Recent Posts