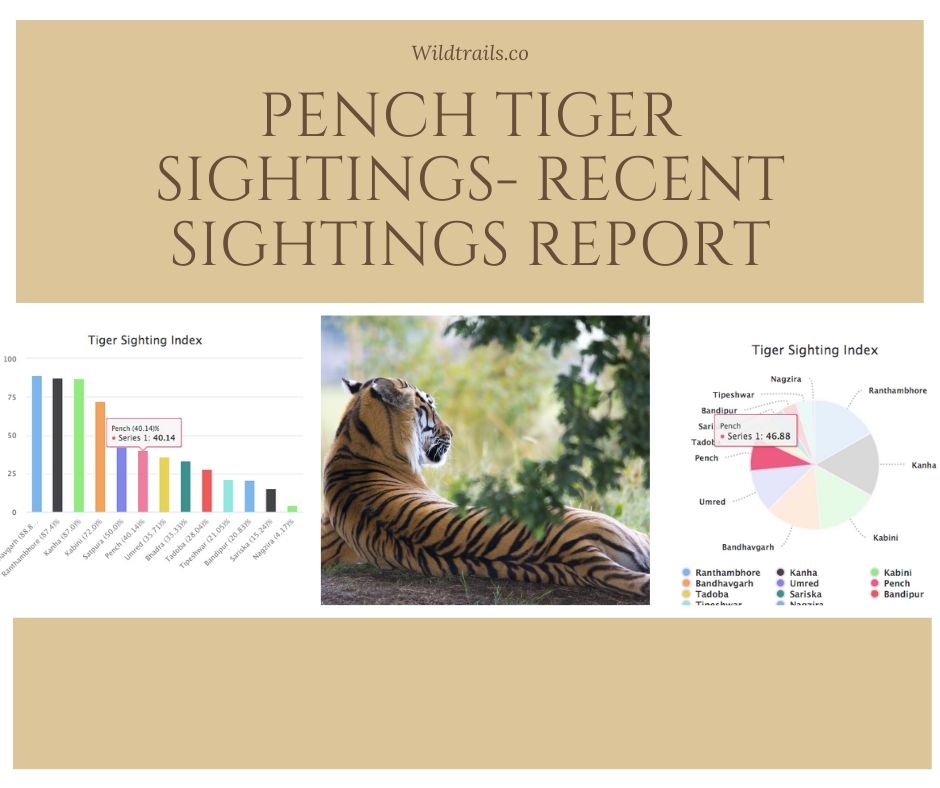 Pench Tiger Sightings- Recent Sightings Report
The Recent Pench Tiger Sightings is 48.44% for the first week of November i.e from 1st November to 7th November 2019. Pench Tiger sighting is one of the major highlights from Pench National park. The park is famous as the jungle book.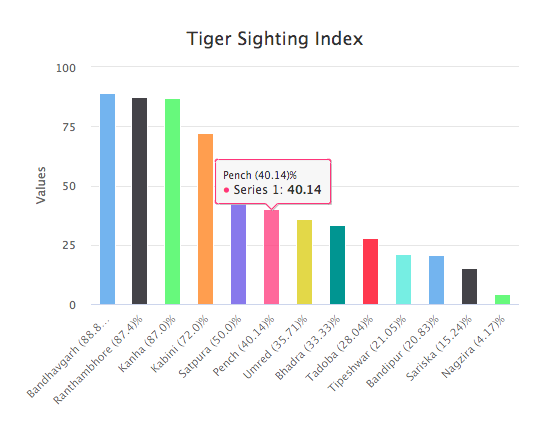 Pench safari zones are as following- Turia, Karmajhiri, Jamtara, Rukhad, Sillari, and Khursapar. There are approx 50+ Tigers, 40+ leopards and you can also spot Sloth Bears, Wild Dogs, Wolf, Golden Jackal, Indian Giant Squirrels, and Jungle cats.
Pench is the best place to see tigers in India. The park has 10 villages in and around its periphery. Fulzari is the village inside the park along with nine other bordering its limits. Pench National Park is four different forest regions in one, an extravagance of trees, shrubs, grasses, climbers, weeds and herbs, with teak being the most prominent of the tree species.
The forest has many water bodies, Totladoh dam, etc. Tigers of Pench are known according to the territory they belong to.
You can check the Recent tiger sighting of Pench here. The recent tiger sightings data is on the basis of weekly, monthly and yearly as well. You can compare the sightings before any trip to Pench.
Check out some famous Tigers sighted recently in Pench:
Collarwali (The Supermom)
Collarwali (the famous mom) was spotted with her cubs in Pench. "Collarwali" in Pench has given birth to a set of quadruplets this year — taking her total tally of litter to 29 in her 13 years as of now which is a world record, and she's still going strong. Tourists have spotted her often with her cubs in Pench.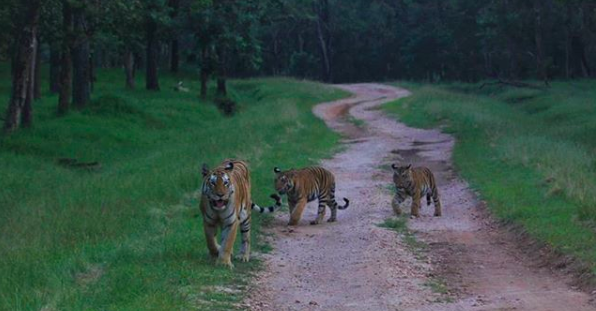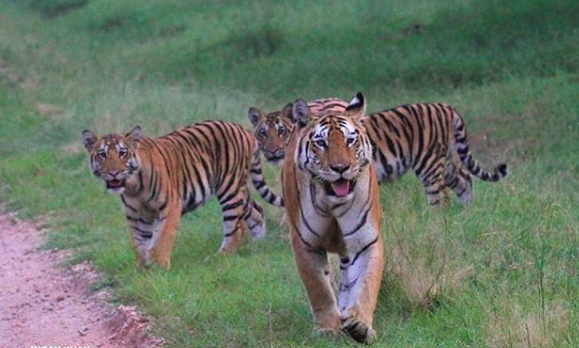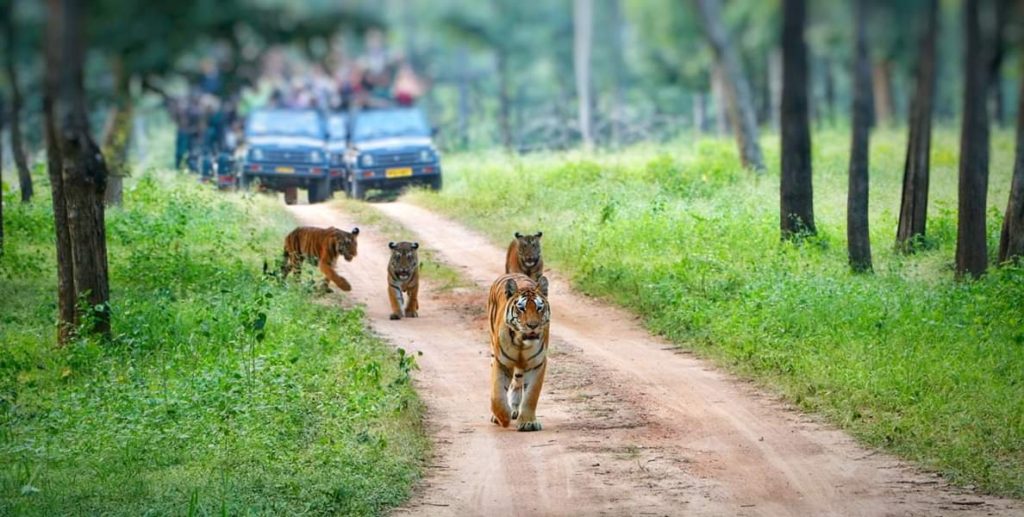 KT65- Baras The Tigress
Baras(named due to the 12 mark on her left eye) the offspring of Durga also known as the queen of Khursapar was also spotted several times in Pench. Baras is the famous tigress
Patdev With Her Cubs
Patdev tigress is difficult to spot in Pench. She walks away of human activities. She was spotted on 27th October with her cub.
Langdi Tigress
Langdi is one of the most iconic and famous Tigresses of Pench Tiger Reserve, which lives in the Central Park of India. She has a vast area under her and walks almost as if had some injury on her limbs.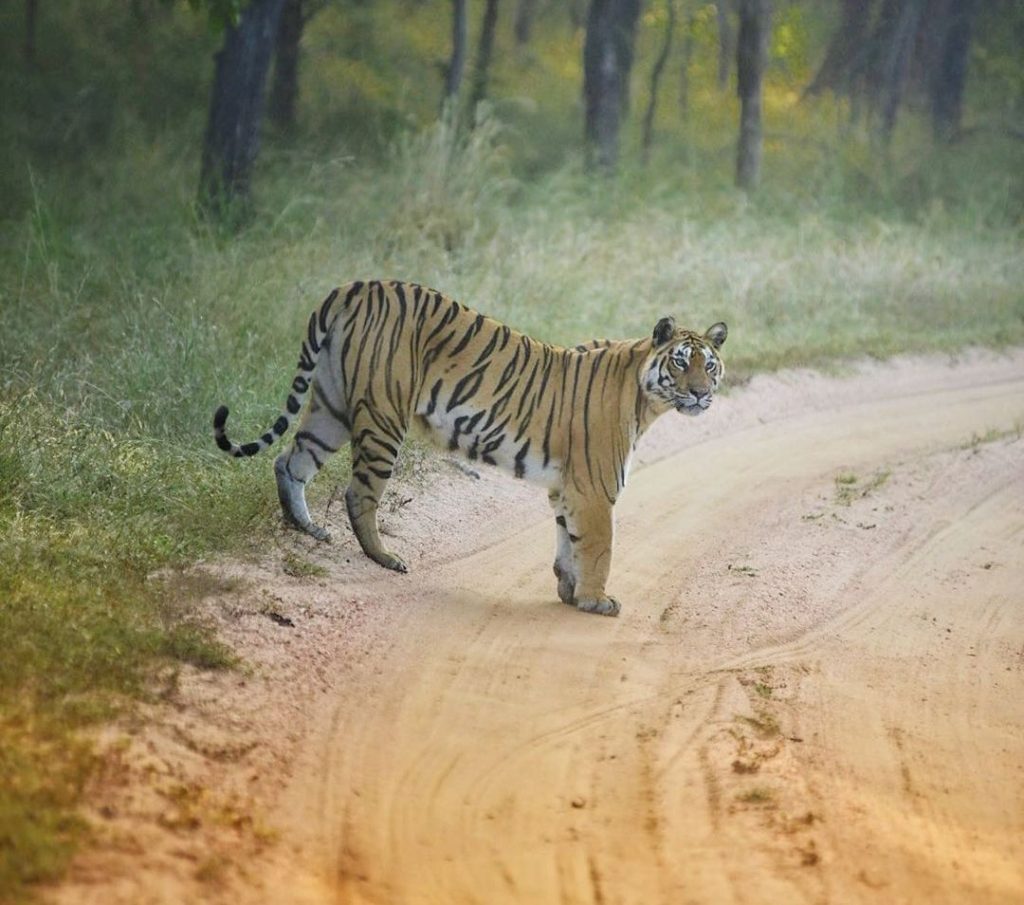 Below given is the recent tiger sighting data of Pench Safari zones. Check the sightings before planning any jungle safari trip to Pench National Park.
Tiger sightings zone(gate) wise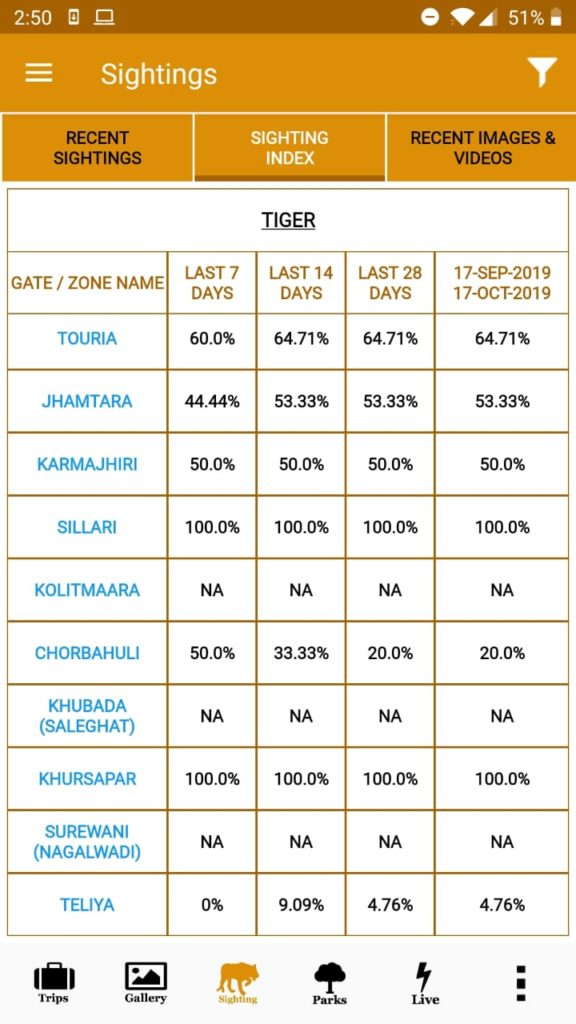 Reach out to our wildlife experts to ensure an amazing experience. Read our customer testimonials here before you reach out to us.

---
Pench
Is there any other place to visit near Pench National Park?
Potri village

Tribal village for traditional activity

Kohka lake sunset point
What animals can I see?
The biggest attraction, of course, are Tigers and Leopards that can be seen very often in this park. There are 50+ Tigers, 40+ Leopards in Pench and 18-20 cubs.  Besides Tigers and Leopards, you can also spot Sloth Bears, Wild Dogs, Wolf, Golden Jackal, Indian Giant Squirrels, and Jungle cats. There is also natural trail birding watching where you can spot a variety of birds. Hornbills and Peafowl are common birds found here. You can also easily spot Ducks here. 
What are the key gates and zones in Pench?
The Pench National Park is divided into two divisions, the core and the buffer area.
Core zones: Touria, Karmajhiri, Jhamtara, Khursapar, and Sillari
Buffer zone: Teliya and Rukhad 
You can check the Recent Tiger Sighting Index on the WildTrails website.
What is the best way to reach Pench National Park?
Pench is located at a distance of 70 km from Nagpur.
Nearest Airport: Jabalpur and Nagpur
Nearest Railway Station: Jabalpur, Chhindwara & Nagpur
By Road: You can easily catch Buses from Nagpur bus stand to reach Pench National Park.
What is the duration of the Safari?
Morning and evening safaris happen on a daily basis like other parks. The duration of a safari is also 3.5 Hours across all the three gates.
Where do I stay?
Pench offers a good mix of super deluxe and budget accommodation that WildTrails has partnered with for your stay.
---
---
Must Read Pench Blogs
With 4 years of Sightings data + Extensive expert tracker network in jungles, our customers had the best wildlife experiences.
Get "smart" Quote, with WildTrails
Get "Smart" Quote, with WildTrails
Recent Posts