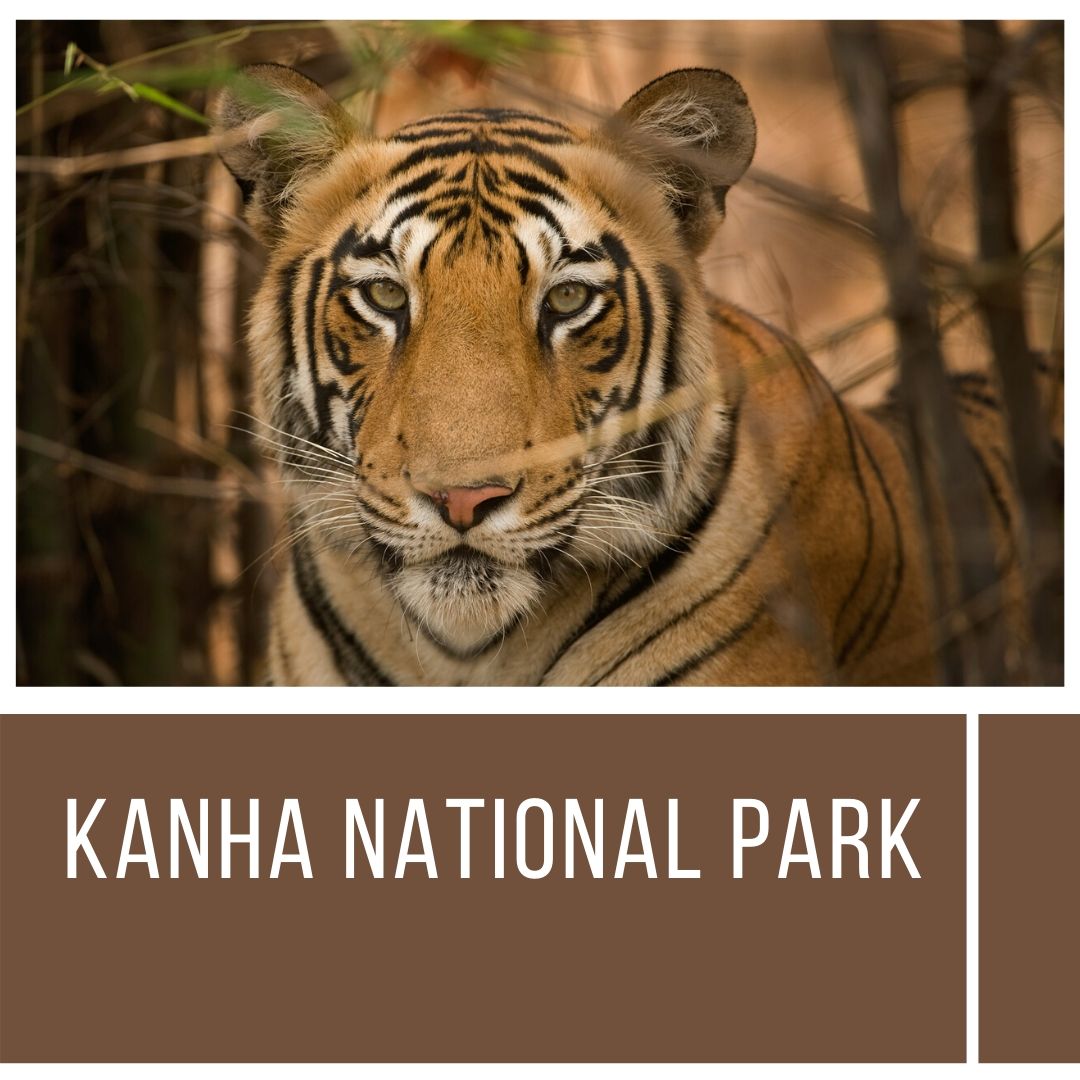 Kanha National Park|Kanha Tiger Sightings
Kanha National Park is a renowned and one of the best tiger reserves of India. Kanha is located in 'Maikal' ranges of eastern base of triangular Satpura range in Central Indian Highlands of Madhya Pradesh State of India. The park is widely known for its immensely rich biodiversity and undoubtedly for Kanha Tiger Sightings.
Kanha is a great place for nature and wildlife lovers. A forest full of evergreen trees, beautiful surroundings and above all tigers. Kanha Tiger Reserve was ranked in the top 10 Famous Places for Tourists.
The park has a good population of the Royal Bengal tiger, Indian leopards, the Sloth Bear, Barasingha and IndianWild Dog
The lush sal, bamboo forests and grassy meadows of Kanha Tiger Reserve is a vast expanse of grassland and forest in the central Indian state of Madhya Pradesh. Tigers, Jackals, Black Buck and wild Pigs can be spotted in Kanha Meadows. Animals often gather at the watering holes of Sondar Tank and Babathenga Tank.
Over the years, the Kanha has shown a great number of increases in the number of tiger species and this is the reason why tiger tours is so famed to attract large amount of tourists at its vicinity.
WILDLIFE
Kanha Tiger Reserve has species of tigers, leopards, wild dogs, wild cats, foxes and jackals. Among the deer species, swamp deer (Cervus duavcelli branderi) or hard ground barasingha is pride of the place as it is the only subspecies of swamp deer in India. The animal is adapted to hard ground unlike swamp deer of the north which live in marshy swamps. The reserve has been instrumental in rescuing the swamp deer from extinction. Indian gaur (Bos guarus), belonging to the ox genus, is found in Kanha but seen mostly as winter ends. In summer gaur inhabit meadows and water holes in the park.[citation needed]
Other commonly seen animals in the park include the spotted deer, sambar, barking deer and the four-horned deer. We can see the latter at Bamni Dadar climb. Recently, mouse deer have also been discovered in the tiger reserve.
Black buck have inexplicably become very rare.They vanished completely but have been reintroduced recently inside a fenced area in the park. Nilgai can still be seen near the Sarahi Gate, while the Indian wolf once commonly seen at Mocha is a rare sight now. Hyena and sloth bear are seen occasionally. Langurs and wild boars are common, but the pugnacious rhesus macaque is seen less often.
Nocturnal animals like fox, hyena, jungle cat, civets, porcupine, ratel or honey badger and hares can be seen outside the park confines. Reptiles like pythons, cobras, krait, rat snakes, vipers, keelbacks and grass snakes are nocturnal animals, and are therefore rarely seen. There are many species of turtles as well as amphibians found in or near the water bodies.[citation needed]
Kanha and Satpura National Park being a part of Gondwana, now famous as a tiger reserve, was once ruled by wild Indian elephants.
Recent Sightings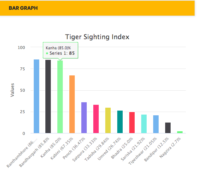 You can get complete session to session, day-to-day sightings info of Kanha here and ofcourse across all national parks & tiger reserves here.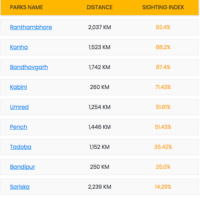 We compile these data of all mammals, birds, reptiles across all these parks and calculate what we call historic and predictive sighting index numbers (eg Tiger Sighting Index) which helps you to pick your park and your zone properly.
========================================
For complete details about the sanctuary, exact location, kind of animals, birds & reptiles you get to see there, best season to visit, how to book a wildlife package for this sanctuary, how to reach there, which saafri gate to take, also recent sighting details for all popular sanctuaries & tiger reserves, and LOT MORE, download our app – WildTrails India – available both on Android and iOS
[faq group=kanha]
Contact our wildlife experts for booking inquiry at: [email protected] or Call +91 99011 75444
OR
Total Page Visits: 2625 - Today Page Visits: 1
Buy Wildlife Fashion Accessories
Exclusive Online Store for wildlife products