Best Resorts To Stay In Bandipur In 2021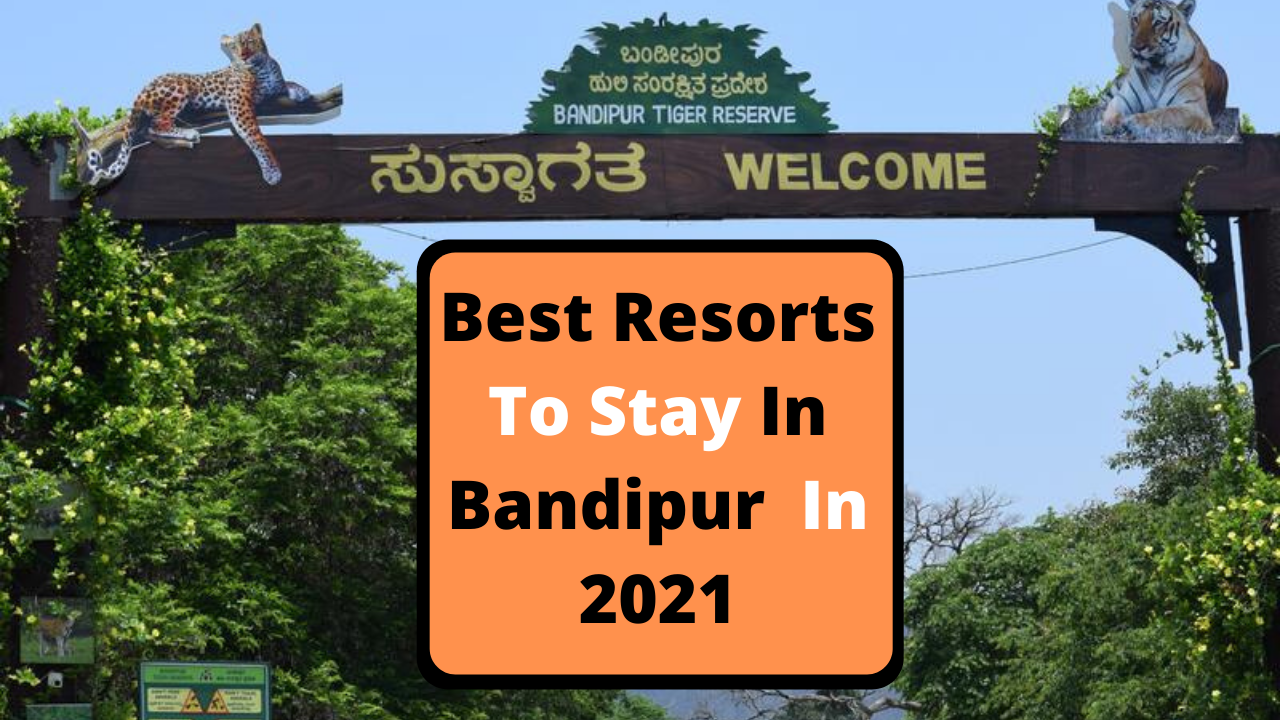 Bandipur National Park is popular because of the fact having the second highest tiger population in India. Besides, it is a part of the Nilgiri Biosphere Reserve, having the largest habitat of Wild Elephants in South Asia. Hence, there are quite a several resorts around the National Park. However, there are few resorts in Bandipur that make your stay worthwhile. We, at WildTrails list out the best resorts to stay In Bandipur in 2021 if your plan is to explore the safari in the jungle.
Bandipur National Park is in the Chamarajanagar district of Karnataka. The forest reserve is 80 kilometers from Mysore and 80 kilometers from Bengaluru.
History of Bandipur National Park :
Bandipur National Park was once a hunting reserve for the kings of Mysuru with an area of 90 square kilometers. It was named as Venugopala National Park back then. Bandipur was established as a Tiger Reserve under the Project Tiger in 1974 covering over 874 square kilometers of area.
Flora and Fauna Of Bandipur :
Bandipur supports a wide range of timber trees that include teak, rose, sandal. Besides, the Indian kino tree, Indian laurel, giant clumping bamboo, clumping bamboo are the other popular trees found here.
Fruit-bearing trees like Kadam tree, gooseberry tree, black cutch, indigo berry, black myrobalan, golden shower tree is seen in the jungle.
When it comes to fauna, Bandipur is known for conserving a few of the endangered species. Indian elephants, gaurs, tigers, sloth bears, muggers, Indian rock pythons, four-horned antelopes, jackals, and dholes are a few of them in the endangered list that can be sighted here.
Chital, grey langurs, Indian giant squirrels, and elephants are a few of the wildlife charms that can be seen wandering on the national highway NH-766 that passes through the forest. Know When Is The Best Time To Visit Bandipur National Park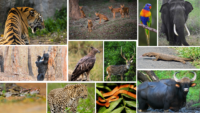 The Resorts Around Bandipur National Park To Look Out For Before Booking A Safari Here-
Dholes Den :
A boutique, eco-friendly, and redefined luxurious Safari Homestay under the Athithi Scheme. Dholes Den has been recognized by the department of tourism, Government of Karnataka since 2009.
The eco-friendly factor here is the architecture. The villas here are built in such a way to attain natural light and ventilation, hence less energy consumption.
Redefined luxury means no air conditioning and television. This is what Dholes Den defines it to have the luxury of quality time, to expand your horizons.
Dholes Den is more of a homestay than a hotel for safari. There are a lot of activities for the visitors in and around the property. An organic farm is less than a kilometer from the property where you get the privilege to visit and be a farmer for a day. They come up with the theme of pluck, cook, and eat. Another activity that cannot be missed here is the tea drive.
A drive through the bushes of tea plantations in a 4-wheel drive, passing through the village roads and narrow jungle paths. Having a delectable spread of piping hot tea, snacks, and sandwiches, while basking in a glorious sunset. Besides these, there are fishing, walking around the property, and campfires at the resort you stay at, to make your stay more than memorable.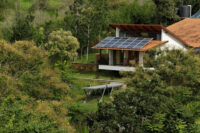 The Serai Bandipur : 
Nestled on the fringes of over 800 square kilometres of forest reserve, The Serai resort in Bandipur attracts visitors not only from the human species. The pugmarks and footprints are possibly seen around here.
The mountain view variants at Bandipur resort portray the uniqueness. There are 3 different types of accommodations here to choose from.
Oma – The Spa is a part of the resort. The Spa is based on natural, back-to-the-earth wellness and beautification.
Bandipur Tourism Lodges :
Bandipur Safari Lodge is a property of Karnataka Tourism board where you need to book the stay if you wish to have jeep safari. The property has all basic facilities that are required for your stay. A walk around the property is a good way to relax after a safari drive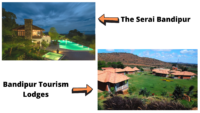 MC Resort :
One of the breath-taking luxury resorts in Bandipur. At MC Resort, you can enjoy the classic taste and elegance, in a more contemporary manner. Captivating ambiance, modern amenities, well-decorated rooms, delectable foods are the major attractions at MC Resort.
MC Resort was established in 1999 on a 5-acre land with a lush green background behind the property. They have deluxe rooms and execute suites within their property.
There are attractive amenities within their property. Swimming pool, nature walk, campfire, indoor and outdoor games are few of them to make sure that the stay is perfect for a holiday.
Country Club Wildlife Resort :
A perfect spot for family accommodation at Counrty Club Wildlife resort. You get an option to explore the unexplored side of Bandipur. The resort provides guided treks to nearby hills and water holes.
There are a lot of amenities around the park. Major activities include bird watching trails, wooded photography ambience, cycling tracks on jungle fringes, in-house elevated watch tower.
Othe activities include cricket net, tennis court, table tennis, carrom, chess, billiards. Further, the property is known for organizing events on special occasions by inviting top celebrities in the country.
Tusker Trail Resort :
Tusker Trail Resort is a chain of resorts with one of their franchises located in Bandipur. They have cottage-type accommodation, family rooms, and suites within their property in Bandipur. The less known fact is this property is managed by the princess of Mysore. The staff organizes jungle safari, trekking, and nature walks for their guests in the morning and evening.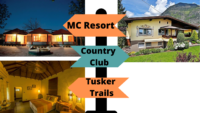 Reasons to book your holiday with WildTrails–
Dedicated platform for a wildlife holiday.

No travel agent commission involved. Direct price from the resorts, hence, the best price in the market.

No middlemen, no additional commissions, no unnecessary markups, the best competitive rates you can ever get, and the best part is you connect directly with the Resorts/Hotels

To know more and to get a full list of jungle/nature resorts, please click

https://wildtrails.in
We have made sorting out the best resorts in Bandipur easier, now it's time for you to explore the woods with the right accommodation.
Frequently Asked Questions for Bandipur Resorts And Safari-
How to reach Bandipur National Park?
Bandipur National Park is connected by roads and can be planned by public transport or by private vehicles. Buses that ply to Ooty from Bengaluru passes through Bandipur. It is a 6-hours drive from Bengaluru.
At what time does the highway that passes through Bandipur National Park closes?
Bandipur National Park closes at 9 PM, till 6 AM. No vehicles are allowed to pass through the forest at this time.
What time of the year is Bandipur National Park closed?
Bandipur National Park is opened throughout the year, unless there are natural calamities like floods or forest fire.
Is there an option for night safari in Bandipur?
No, there is no night safari option in Bandipur.
Is there a full day safari option available in Bandipur?
No, there is no full day safari option in Bandipur.
Total Page Visits: 696 - Today Page Visits: 1
---
---
Play with WildTrails Intelligence Tools
1. How many times tiger is seen per month?
2. What's going on in Indian Forests today?
3. Interested in playing more with Tiger sighting graphs? Click
here?
---
Buy Wildlife Fashion Accessories
Exclusive Online Store for wildlife products
Packages
Packages Loading...
Recent Posts