How to get Safari at DammanaKatte Kabini?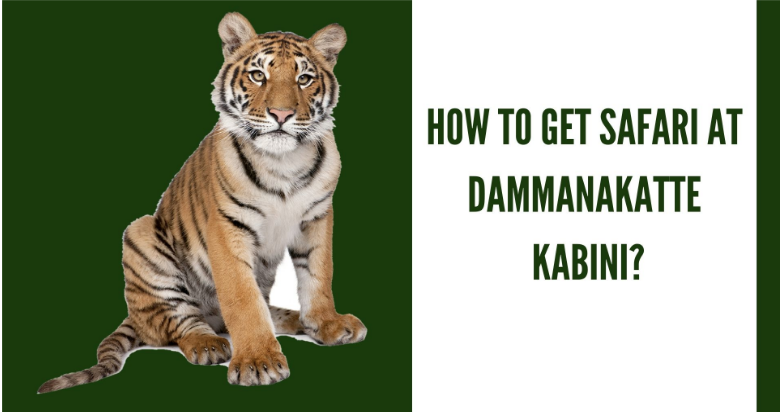 This article will explain about the Safari at DammanaKatte Kabini and why it is of prominence and what makes it one of the best even though it is a canter safari. This is the best way to experience budget Kabini safari or what we call inexpensive Kabini safari.
What to expect from this blog? (Read: 5min)
How are Dammanakatte and Kabini related?
Why Dammanakatte is famous?
Dammanakatte safari without stay – possible?
Is Damanakatte canter safari good ?
Advantages of canter over jeep?
Budget stay + safari – possible?
Play with WildTrails intelligence tools
Some WildTrails Ads 🙂
What is DammanaKatte? How is it related to Kabini?
Kabini is the name given to South Nagarhole which is on the banks of River Kabini/Kapila. Dammanakatte (also know as Antharsanthe) is the place where forest department resides and also where forest dept. canter safari starts.
---
Get free 2min quote, from WildTrails:
---
Why so prominence for DammanaKatte?
The variety of sightings and the frequency of sightings that Kabini offers easily competes with the best of the best in the country. You get to see –
Tigers, Leopards, Elephants, Wild Dogs, Fox, Jackal,
all types of deer – spotted, mouse deer, Sambar, barking deer to Gaurs,
all kinds of mongoose, snakes of course,
malabar giant squirrel to flying squirrel and
of course the Bagheera – the famous black panther!!
And many many species of birds.
For people who cannot afford exorbitant prices but still want to enjoy the Safari in Kabini, DammanaKatte comes into Picture.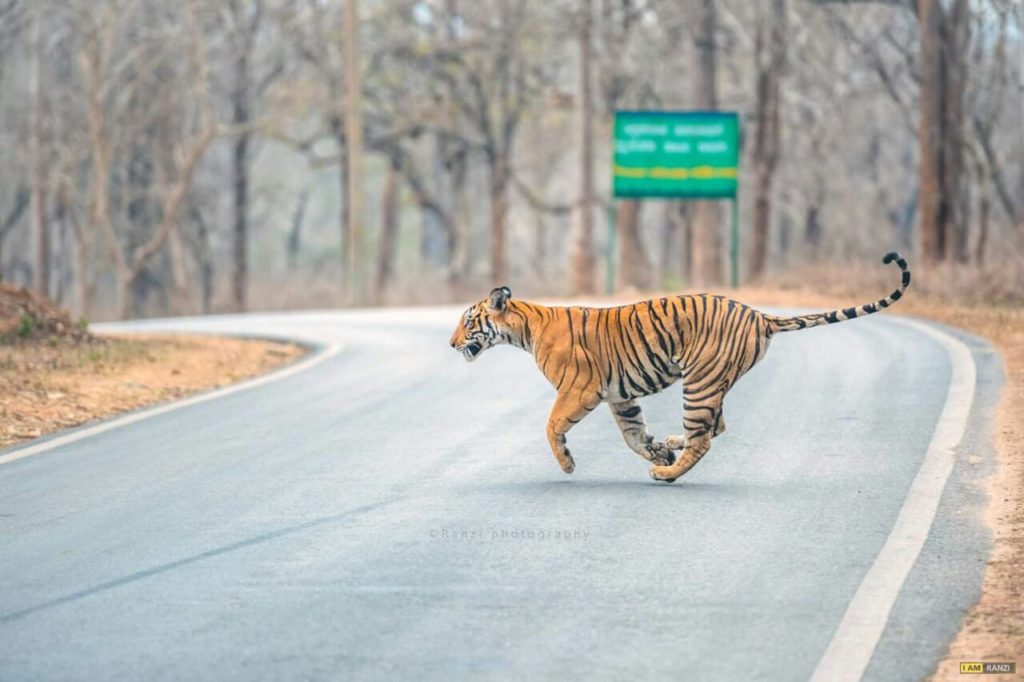 Can I do a Kabini Safari in DammanaKatte without a stay and without those exorbitant prices?
Yes , but there is a catch.
You need to buy tickets by 10am for the 3.30pm safari and for the 6am safari, you need to buy the ticket one day earlier at 4pm. This is painful but there is no choice. There is no online or telephone booking either.
Please note that because of limited seats and because of that huge popularity of Kabini, the tickets will get sold out in just few minutes. Be early for tickets
Give us more info on Dammanakatte Safari please.
Please do install WildTrails India App – available on both iOS and Android. It gives every possible info about DammanaKatte and Kabini including exact location so that it can navigate you to the exact location.
If no app, To go to Damankatte gate (Antharsanthe) forest department safari point [Google Map co-ordinates: 12.014335, 76.257783 – or Google maps link] just head towards as if you are going towards Kabini River Lodges. But before you go there, you will hit the forest gate where there are boards to take left for JLR Kabini, Serai Kabini, etc and this safari point is just less than a km backwards and on the left (& right after a restaurant called Tasty). It is approx 12 kms from Kabini JLR and closer to Mysore.
Is canter Safari good? I want an open Jeep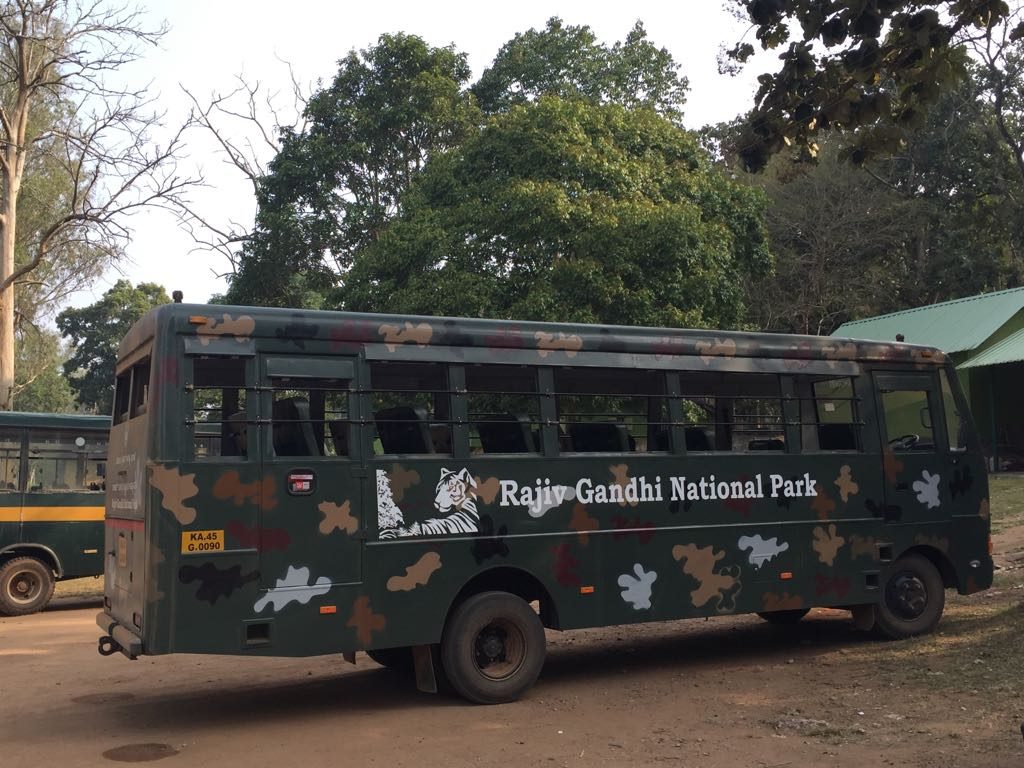 Yes open Jeeps are best but Canter is no bad. It has huge windows, great for sighting as well as not that bad for photography either. I have seen some amazing pics taken in the Canter.
Also, there are two trips in the morning and 2 trips in the evening – each in a canter which is a 26-seater mini-bus. They take maximum 24 people in each trip.
Also there is an advantage going in Dammanakkate Canter. Want to hear it?
---
Try our 2min instant quote and decide whether to book with us or not:
---
Can't wait. Please tell us the advantage Dammanakatte canter has over Kabini Open Jeep Safaris.
There is Zoning is Kabini – Zone A and Zone B. When you stay in those rich lodges, your jeep will get a zone – either A or B and of the two safaris one of them will be in A and other will be in B. Zone A (statistically speaking) has very good sightings and so so in zone B. Whoever knows what it is, always wants a Zone A but you wont get it.
Guess what? For Dammanakatte there are no zoning restrictions. It goes wherever sightings are good – be it Zone A or Zone B. 🙂 Another big advantage is that Dammanakatte safari starts at least 30 minutes early and they get into forest earlier than tourism department vehicles and hence you have the first chance to spot animals, especially tigers and possible that they might get into interiors after that and tourism department vehicles might miss what you saw 🙂
Also all private lodges associated with tourism department for safari (excluding the tourism dept lodges) won't get jeeps but mainly canters and guess you also get canters. So let's be happy 🙂
But can I budget stay and do DammanaKatte Safari?
Of course yes. There are a few nearby budget stays. You can stay there, buy the tickets for Dammanakatte Safari and enjoy a real budget stay-cum-safari what would have costed a fortune otherwise.
---
Play with WildTrails intelligence tools
Play with free of cost Wildlife intelligence from WildTrails:
Choose from options below and get Kabini Sighting Index:
Play with more Kabini specific graphs here.
Play with more Indian parks recent graphs here.
WildTrails presents these intelligence tools for you to check, before you book the trip.
---
Book with Experts, Check our Testimonials:
---
PS:
Please be a responsible wildlife tourist;
No littering, No sounds, No feeding, no getting down from the safari jeep (when on safari), No phone calls.
Remember that we are visiting their home and when we are there, let's follow their rules.
---
6 reasons to book with WildTrails?
Skip the hassle, get free instant quote  and book with WildTrails:
---
About Author: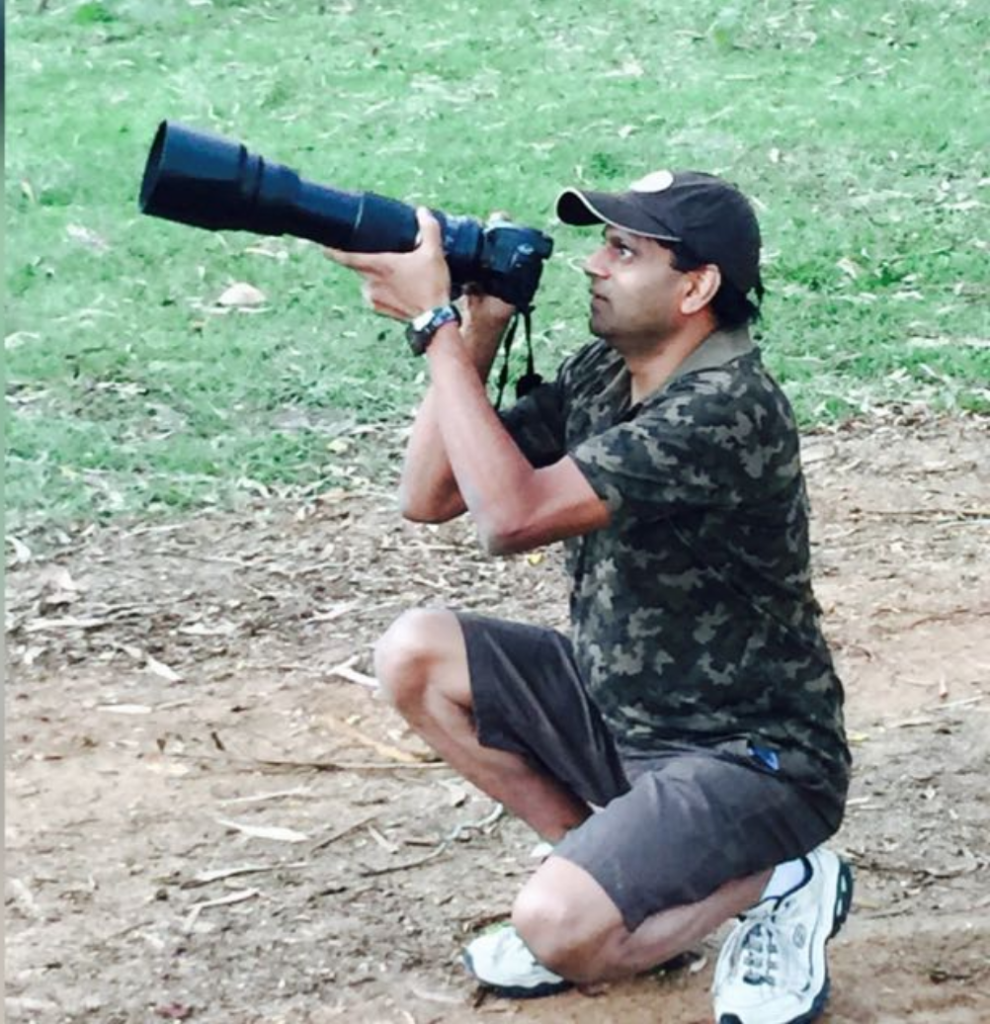 Author: Manjunath M Gowda, wildlife lover and an avid photographer. A serial entrepreneur from Bangalore, takes wildlife trips 2-3 times a year.
Author's profiles: Linkedin, Facebook
Total Page Visits: 6045 - Today Page Visits: 4
---
---
Play with WildTrails Intelligence Tools
1. How many times tiger is seen per month?
2. What's going on in Indian Forests today?
3. Interested in playing more with Tiger sighting graphs? Click
here?
---
Buy Wildlife Fashion Accessories
Exclusive Online Store for wildlife products
Packages
Packages Loading...
Recent Posts