Kenya's three kinds of Giraffes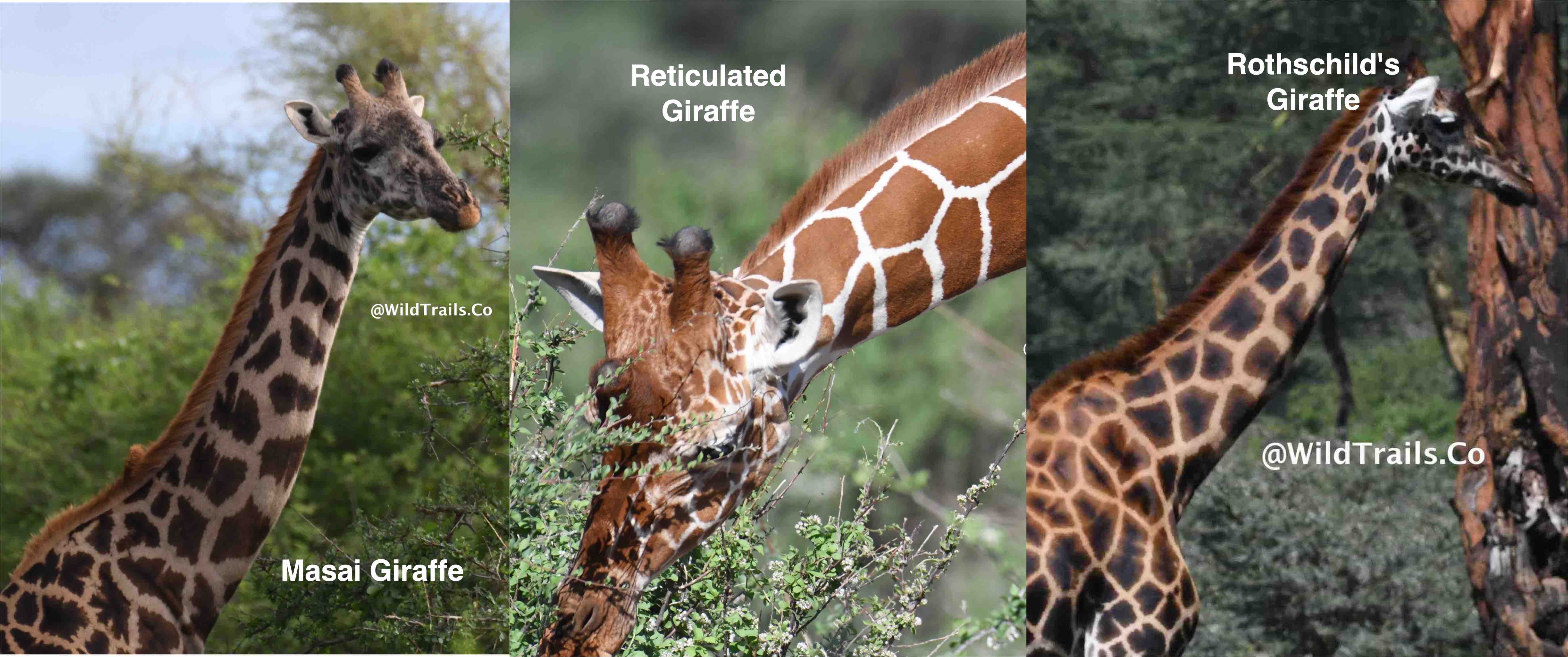 Kenya is famous for its wildlife and is one of the top wildlife destinations in Africa and known for its Big 5 and also for its world famous "The Great Migration" of Masai Mara where millions of wildebeest cross the river Mara, come July every year.
Kenya is also home to 3 kinds (subspecies) of Giraffes out of 9 kinds which exist in the Wild. The three types are
1. Masai Giraffe
The Masai giraffe also spelled Maasai giraffe, also called Kilimanjaro giraffe, is the largest subspecies of giraffe. It is native to East Africa. The Masai giraffe can be found in central and southern Kenya and in Tanzania. It has distinctive, irregular, jagged, star-like blotches which extend to the hooves. A median lump is usually present in males.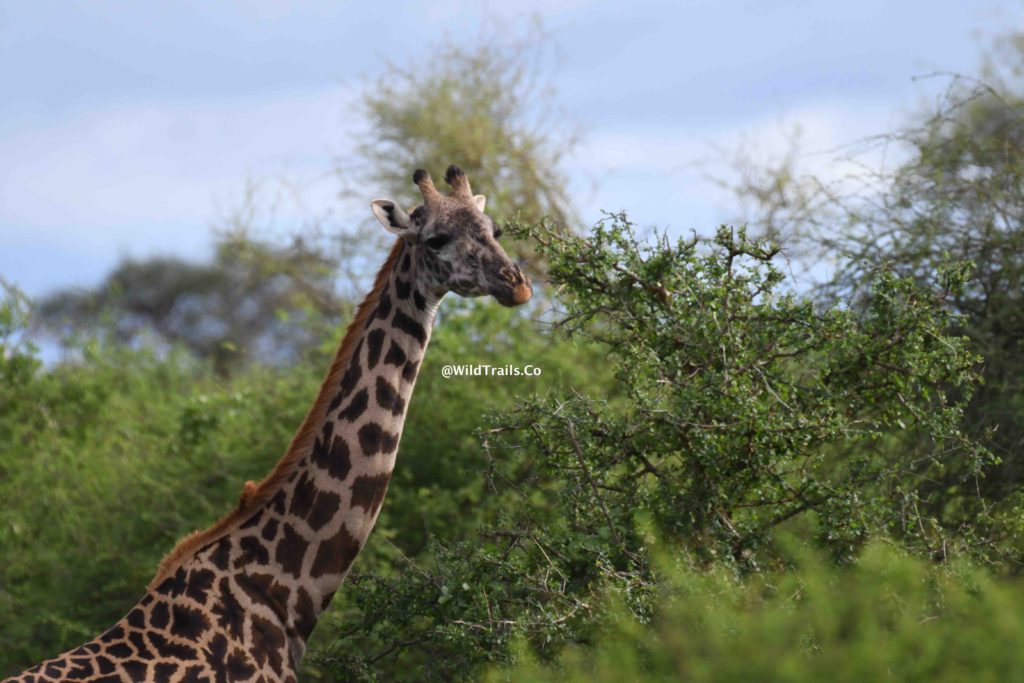 You can find them in Amboseli, Masai Mara and in Serengeti in Tanzania

2. Reticulated Giraffe
The reticulated giraffe also is known as the Somali giraffe, is a subspecies of giraffe native to the Horn of Africa. It lives in Somalia, southern Ethiopia, and northern Kenya. There are approximately 8,500 individuals living in the wild. Its coat consists of large, polygonal, liver-colored spots outlined by a network of bright white lines. The blocks may sometimes appear deep red and may also cover the legs.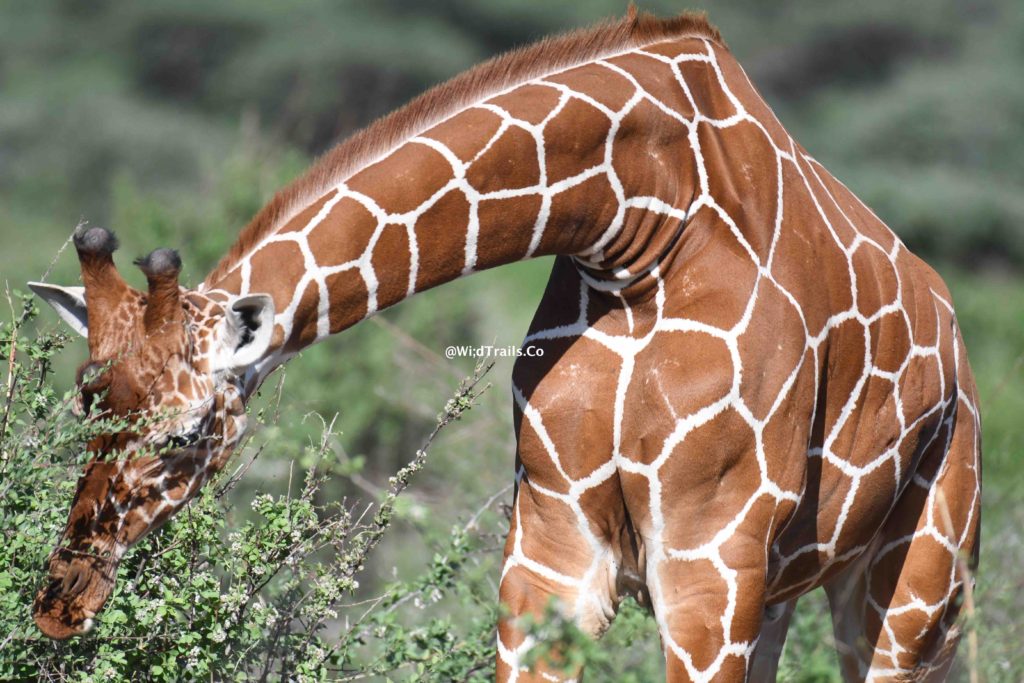 You can find them in Samburu

3. Rothschild Giraffe
Rothschild's giraffe is one of the most endangered distinct populations of giraffe, with 1669 individuals estimated in the wild in 2016. It was named after the Tring Museum's founder, Walter Rothschild, and is also known as the Baringo giraffe, after the Lake Baringo area of Kenya, or as the Ugandan giraffe. All of those living in the wild are in protected areas in Kenya and Uganda. The Rothschild's giraffe is easily distinguishable from other subspecies. The most obvious sign is in the coloring of the coat or pelt. Whereas the reticulated giraffe has very clearly defined dark patches with bright-whitish channels between them, Rothschild's giraffe more closely resembles the Masai giraffe. However, when compared to the Masai giraffe, the Rothschild's ecotype is paler, the orange-brown patches are less jagged and sharp in shape, and the connective channel is of a creamier hue compared to that seen on the reticulated giraffe. In addition, Rothschild's giraffe displays no markings on the lower leg, giving it the impression of wearing white stockings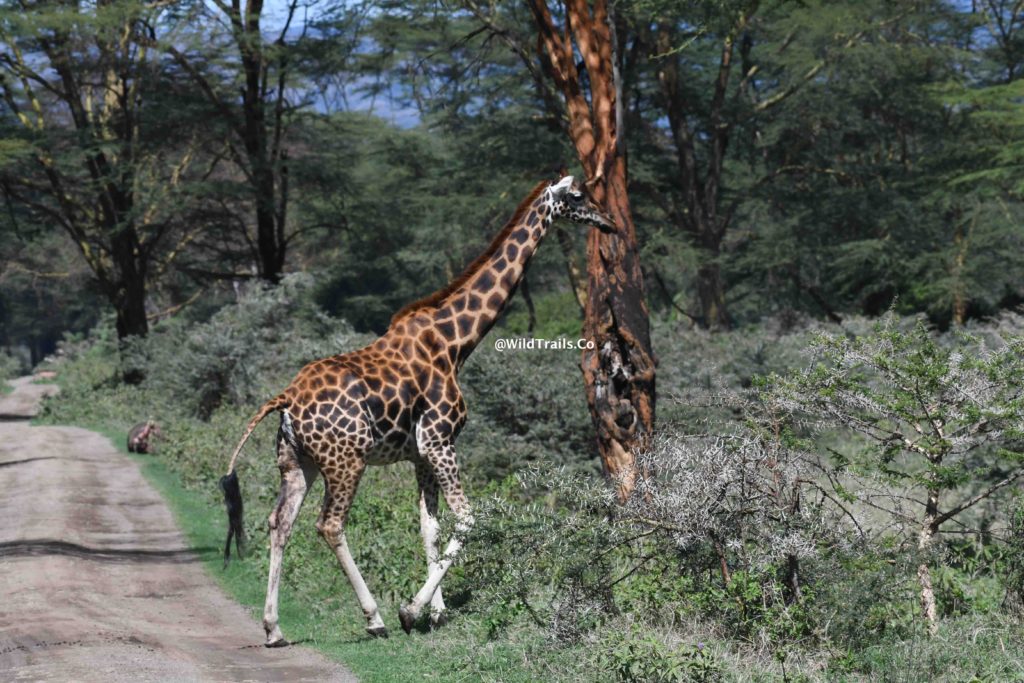 You can find them in Nakuru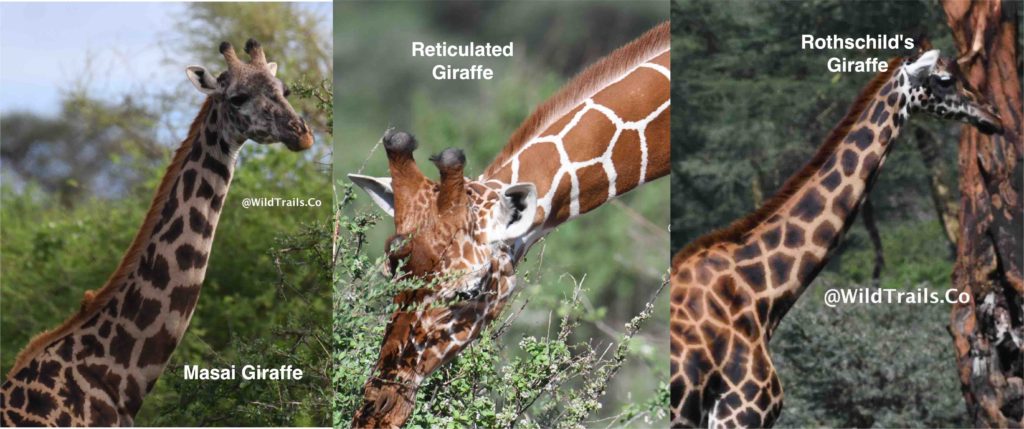 What do we do at WildTrails?
WildTrails is a Wildlife Safari Trips Experts Company driven by Technology, Sightings Data Analytics & which employs Artificial Intelligence (AI), Machine Learning (ML) to get Predictive analysis to help our customers maximize the probability of sightings be it Tiger, Black Panther, Leopards, etc in India and Big 5, the Great Migration/Crossings in Kenya & Tanzania. If you are interested to see how data plays a role in planning a perfect trip, do visit our web site or download our app on Android or iOS. If you are interested to get a quote (without visiting our website or downloading our app), drop an email to [email protected]
Total Page Visits: 2884 - Today Page Visits: 4
---
---
Play with WildTrails Intelligence Tools
1. How many times tiger is seen per month?
2. What's going on in Indian Forests today?
3. Interested in playing more with Tiger sighting graphs? Click
here?
---
Buy Wildlife Fashion Accessories
Exclusive Online Store for wildlife products
Packages
Packages Loading...
Recent Posts