Kenya's Two kinds of Zebras

Kenya is famous for its wildlife and is one of the top wildlife destinations in Africa and known for its Big 5 and also for its world famous "The Great Migration" of Masai Mara where millions of wildebeest cross the river Mara, come July every year.

Kenya is also home to 2 kinds (subspecies) of Zebras out of 3 kinds which exist in the Wild. The two types are
1. Burchell's or Common or Plains Zebra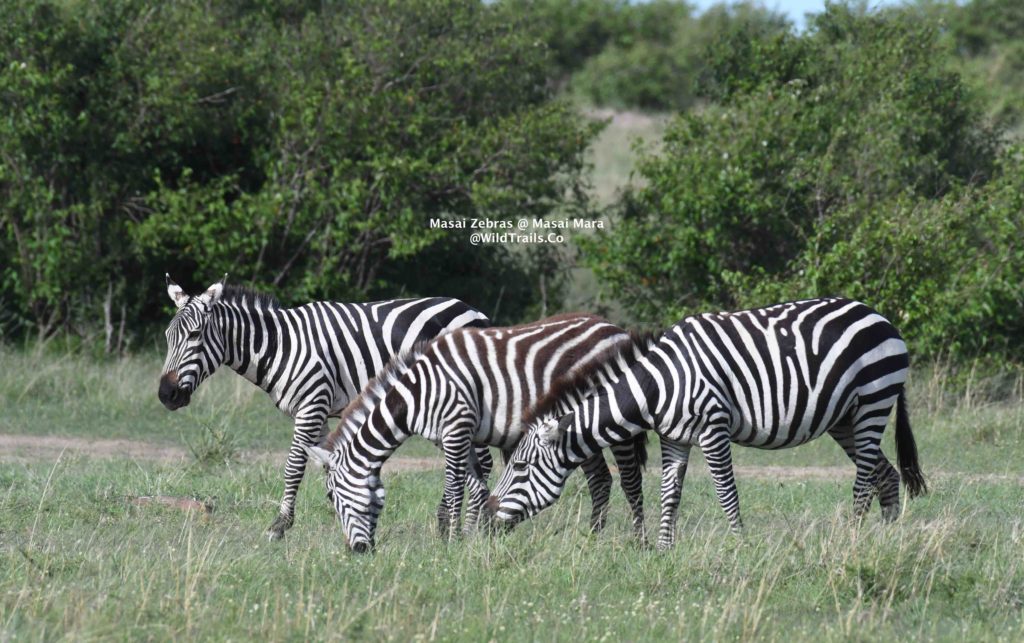 Burchell's zebra, named after the Scientist by the same name, which also is referred to as the plains zebra, is the most numerous of the three species. It weighs around 485 to 550 pounds. One of the best places to see plains zebra is in the Serengeti Park in Tanzania and Amboseli and Masai Mara of Africa. The plains zebra likes to live in smallish units consisting of a stallion, a few mares and their young.

2. Grevy's Zebra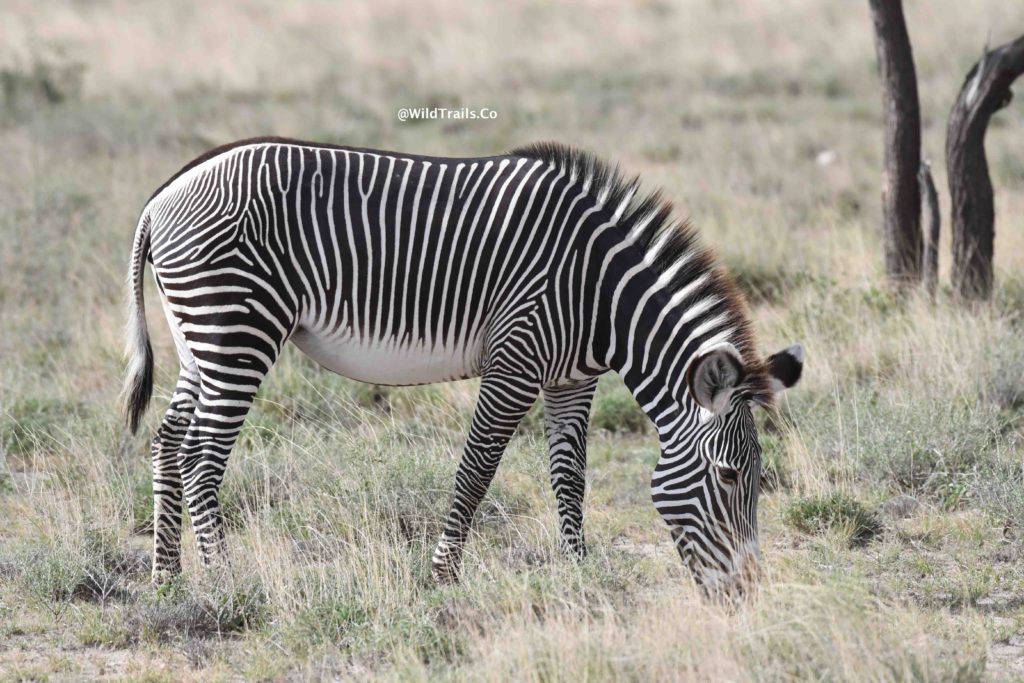 Grevy's zebra is larger than Burchell's, weighing between 770 and 990 pounds compared to 485 to 550 pounds for a Burchell's zebra. These features distinguish it from the other zebra species: it has a long mane and larger ears, thinner stripes, larger bodies, & white bellies. The Grevy is only about 5 inches taller than Burchell's zebra, which indicates that Burchell's zebra has a much stockier body. Also the stripes are straight linbesGrevy's zebra are found mostly in northern Kenya but in substantially reduced numbers. There are only around 2,500 Grevy's in Africa compared to 15,000 just a few decades ago.

Here is the image next to each other so that can be easily compared

What do we do at WildTrails?
WildTrails is a Wildlife Safari Trips Experts Company driven by Technology, Sightings Data Analytics & which employs Artificial Intelligence (AI), Machine Learning (ML) to get Predictive analysis to help our customers maximize the probability of sightings be it Tiger, Black Panther, Leopards, etc in India and Big 5, the Great Migration/Crossings in Kenya & Tanzania. If you are interested to see how data plays a role in planning a perfect trip, do visit our web site or download our app on Android or iOS. If you are interested to get a quote (without visiting our website or downloading our app), drop an email to [email protected]
Total Page Visits: 2013 - Today Page Visits: 2
---
---
Play with WildTrails Intelligence Tools
1. How many times tiger is seen per month?
2. What's going on in Indian Forests today?
3. Interested in playing more with Tiger sighting graphs? Click
here?
---
Buy Wildlife Fashion Accessories
Exclusive Online Store for wildlife products
Packages
Packages Loading...
Recent Posts