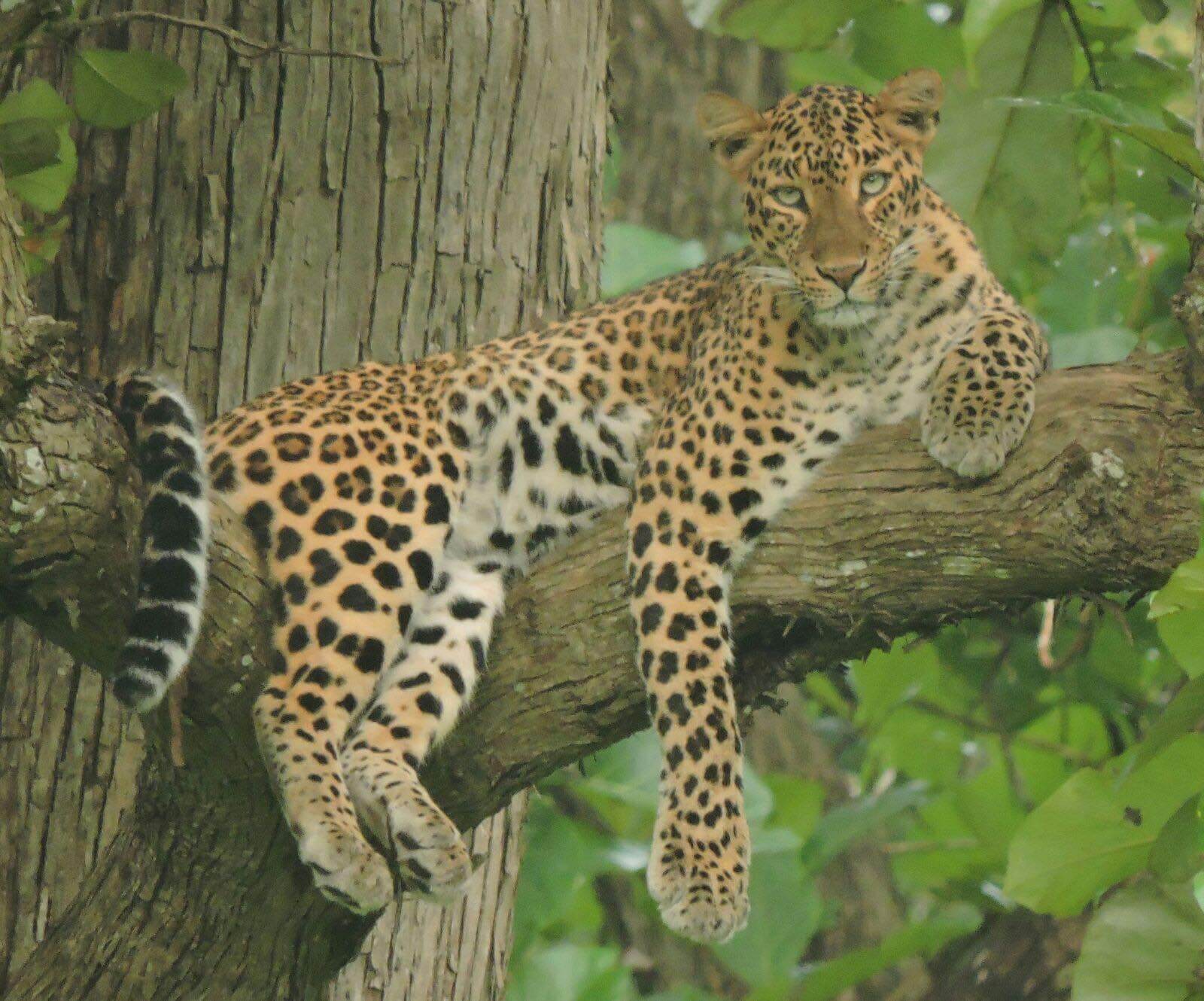 Most Inexpensive way to enjoy a Jeep Safari at Kabini (Nagarhole)!
[UPDATE: While this blog got very popular number of people asking for this soared and it was not liked by the higher ups and jeep safari on a day visit has been cancelled since beginning of 2016 🙁 Very unfortunate but you can get almost a similar experience with the Forest Department but using a canter [26-seater mini bus] Safari at the Damankatte Gate of Kabini. Please download our App WildTrails India, which has all details of the Safari, timings, cost, or contact us at kabini@wildtrails.in]
To enjoy that amazing 3-hour open jeep safari in Kabini be ready to shell out a lot of money. Staying just one day at JLR Kabini (Jungle Lodges) costs you atleast Rs. 12,000 (per night per room) (which probably is the cheapest of all Resorts in Kabini that offer you Open jeep Safari) but here is how you can enjoy the safari at a cost less than RS 1900!!
[Note: this is applicable only during weekdays and when not all the jeeps are completely booked (that is all 13 of them and all of them being fully booked is usually very rare on a weekday]
---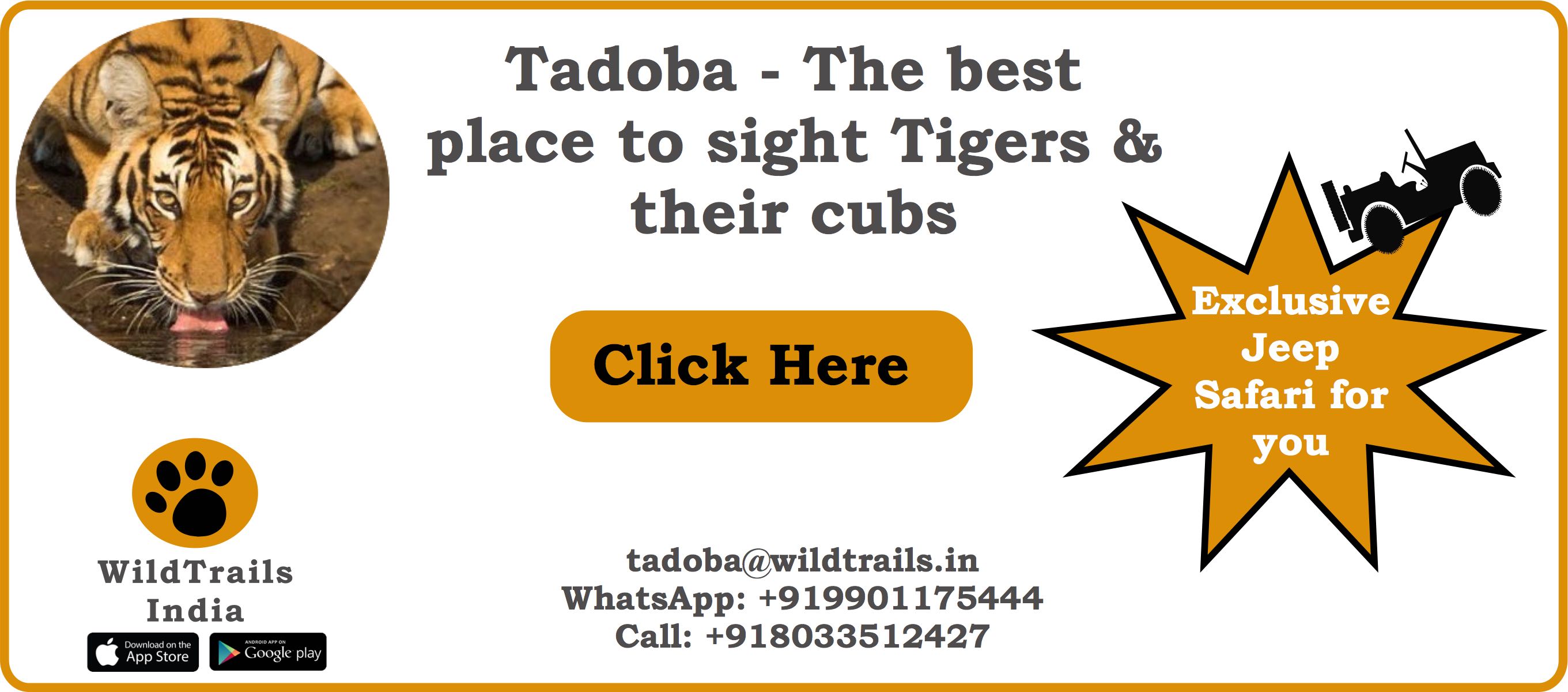 ---
Steps for an Inexpensive Jeep Safari at Kabini
Call this number (drop me an email or download the mobile app  "WildTrails of India") at around 8am in the morning and check the availability of safari and if there is one, book right away
Head towards Kabini Jungle Lodges and plan to reach there before 2pm (it is approx. 240 kms (& max 5 hours) from Bangalore and 70 kms (& max one hour) from Mysore).
Head to the office and pay for that Safari (Rs. 1824) and (optional) for Lunch (Rs 375) and head towards Lunch place (Gol Ghar) and have a sumptuous lunch and Tea/Coffee) and by 3.15-3.30pm your jeep will be ready for the Safari. Hop in and enjoy the ride and if you are lucky, enjoy those animal sightings. Chances of seeing Indian Gaur, Elephants, Peafowls, all kinds of Deers, are vey high. Leopard sightings are the highest in Kabini compared to any jungle nearby and sighting of Tiger possible but if you are darn lucky!! (I have been to Kabini at least 15 times in the last 15 years and I am yet to sight a Tiger but many have done – I am just very unlucky I guess)
You should be done with Safari by 6.30pm; Have Coffee/Tea & Snacks at JLR and head towards your City (and if you are from Bangalore, you should be back by midnight and if you are from Mysore, you should be home by 8pm or so)
[For complete details download our App "WildTrails of India" and it has all the info on how to book your jungle resort or safari on the go with all the details. App also gives all info on where you can rent cameras and lenses in Bangalore and Mysore. With this now you not only enjoy the Safari but also enjoy shooting those amazing pics]
To get the detailed info of the place, best season & time to visit, how to get there, safari details / boating/ trekking details, list of animals/birds you can expect to see there , entry/camera fees, and of course all of the accommodations nearby, please download the app or send us an inquiry to kabini@wildtrails.in or WhatsApp to +919901175444
Related Read:
What you must know about Jeep Safari in Bandipur & Nagarhole (Kabini & Coorg)?
The most inexpensive way to stay in the midst of Bandipur!
Top 5 Wildlife Weekend getaways from Bangalore!
How to get Safari at DammanaKatte Kabini?
How to do a Safari at Kabini without a Stay?
How to plan an Inexpensive Kabini Stay n Safari
Its Raining Tigers at Nagarhole Kabini. The Data Speaks…
Kabini Nagarhole Safari Timings
Nagarhole Safari Info & Safari Timings, Travel Information, Guide, Wildlife Tour
Procedure to Book Bandipur Forest Department Lodges
Everything you want to know about Bandipur National Park including Safari Details
Further Info on Kabini:
Confused on how to book a safari which gate to choose and where to book the accommodation? All you need to do is install WildTrails India App or read the below related blogs or send us an email to kabini@wildtrails.in  or call us any time on +918030178142 or WhatsApp us @ +919901175444
---
WildTrails (Tm) India App – "Discover Indian Wildlife Like Never Before"
PS: Please be a responsible wildlife tourist; No littering, No sounds, No feeding, no getting down from the safari jeep (when on safari), No phone calls. Remember that we are visiting their home and when we are there, let's follow their rules.
[The WildTrails India App is the best way to get all the details about Indian wildlife sanctuaries (best travel times, safari details, animal sightings, forest accommodations pairing, wildlife related activities, prices, etc). Learn more about WildTrails of India here. ios App is here. Android is here, and Web is on the way. Please do like us on our facebook page here.]