Nagarhole Safari Package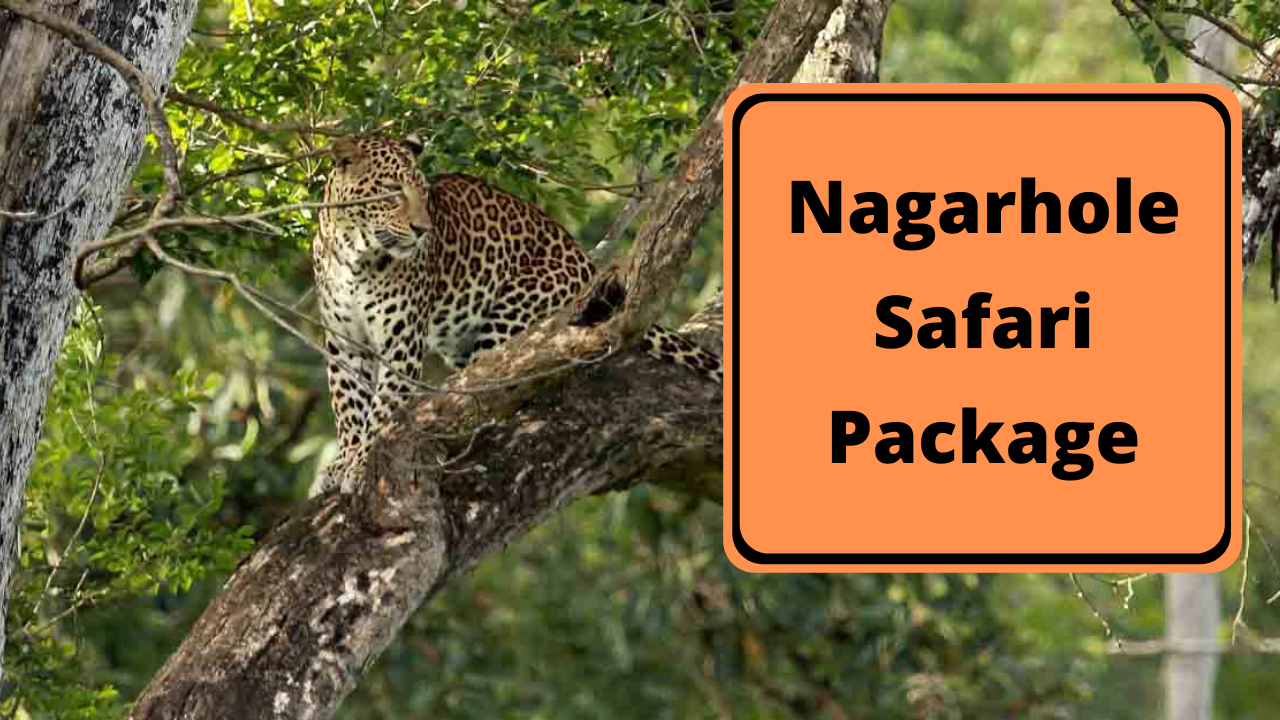 One of the last remaining and best protected habitats for endangered species like tiger and elephant, Nagarhole is situated in 2 districts in the state of Karnataka. The name is derived from the local language, Kannada. Nagara means cobra and Hole means river. It refers to the river that flows eastwards from the centre. The park was originally constituted into sanctuary in 1955 with an area of 258 sq kms. It was then extended subsequently to around 644 sq kms, hence acquiring the status of national park.
4 reasons to visit Nagarhole
Nagarhole National Park belongs to the famous Nilgiri Biosphere Reserve. Through a safari in Nagarhole, you can witness the rich diversity of wild animals and birds which is a bliss.

The forest reserve boasts about having the highest density of Royal Bengal tigers in the world. Moreover, there are over 1000 Asian elephants in the forest.

The teak forests of Nagarhole include some of the oldest plantations in the country.

It is just 250 km from Bengaluru and 50 km from Mysore. It is a perfect weekend getaway destinations for the residents of Bengaluru and henceforth, a safari expedition is indeed a bliss.
Safari in Nagarhole
There are 2 gates to enter Nagarhole that are about 50 km apart. One of the gates is near Antharasanthe in Mysore district. The other gate is near Kutta in Coorg (Kodagu) district. Booking a safari in Nagarhole is complicated unlike other national parks in India. There is no option to book online if the plan is to book safari alone. However, there are several resorts and properties that have a license to schedule for safari if you book the stay with them. We at WildTrails have the properties listed on our site that can schedule safari along with the stay.
Safari types:
Shared jeep safari:
An open gypsy which can accommodate up to 6 passengers. You need to go for a stay along with safari.
Canter safari:
The canter can accommodate up to 20 tourists. There would be no expert tiger tracker, instead a guide shall be assigned by the forest department.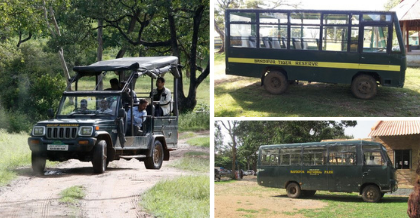 Accommodations In Nagarhole National Park
There are 3 types of accommodations. The package cost varies depending on the type of accommodation among budget, mid-range and luxury.
Budget accommodation has all the basic-level facilities at the lodge and the prices are economical when compared to other types. It would be the best bang for your buck.
Mid-range accommodation has better facilities and little higher comfort-level when compared to the budget level lodges.
Luxury type accommodation consists of top-level facilities and amenities where the priority is given to the comfort level and top-notch quality of services.
How to book your safari in Nagarhole?
You can book the safari well in advance. Booking online is just 4 clicks away.
Head over to Nagarhole Tour Packages 

Choose the dates and type of accommodation.

Select 'Send Enquiry'.

An expert from WildTrails shall reach out to you once the availability of permits and accommodations are sorted.
6-reasons to book your Safari with WildTrails
Hassle free booking experience.

Support assistance from the experts.

Expert Tiger Tracker for your safari.

Sightings data (Exclusively from WildTrails) for effective planning of your wildlife venture.

We take care of your complete vacation, from transfer, accommodation, safari, meals to make it stress-free.

16-hour chat support.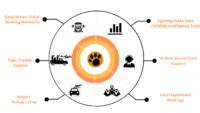 Total Page Visits: 1545 - Today Page Visits: 1
---
---
Play with WildTrails Intelligence Tools
1. How many times tiger is seen per month?
2. What's going on in Indian Forests today?
3. Interested in playing more with Tiger sighting graphs? Click
here?
---
Buy Wildlife Fashion Accessories
Exclusive Online Store for wildlife products
Packages
Packages Loading...
Recent Posts