Nine Tales of Ranthambore – Part 1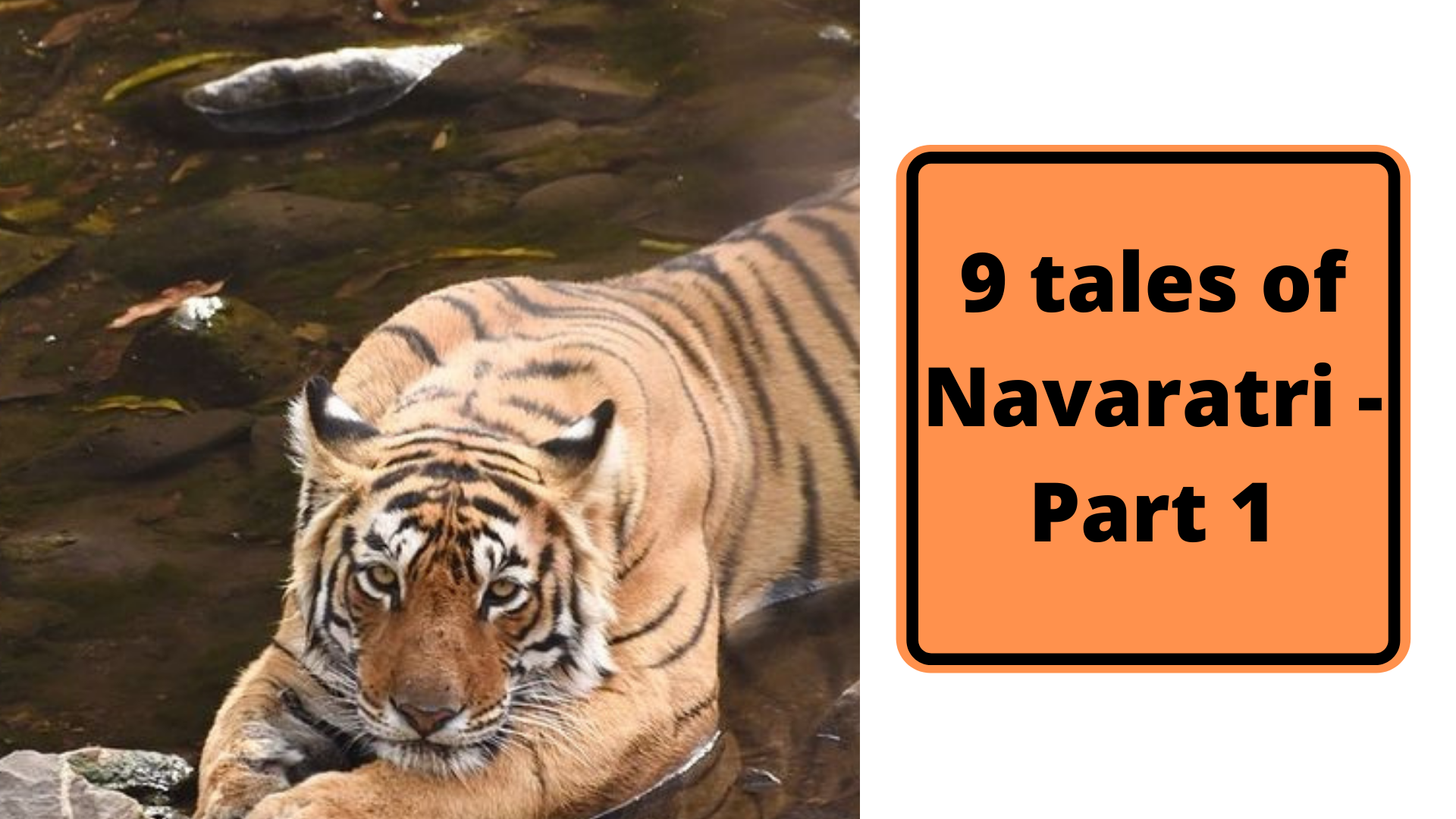 The eastern part of Rajasthan is filled with lush green forests. Dense trees and bushes spread across vast areas out of which some part of the jungle is permitted for the public to explore. Ranthambore National Park is one such forest reserve where, more you spend time in the woods, the better would be your wildlife exploration.
I first came across this app of WildTrails, which gave incredibly good & handy information about most of the wildlife parks in India. I see that Mr. Manjunath Gowda started this app / company.
The most interesting information was the daily updates of sightings or the last sighting. Also, they did a unique thing by recognising & recommending the local guides / naturalist. These were incredibly unique inside information that no other site or app offered!
This is when I had decided that I would do a turpentine with WildTrails some time!
And the opportunity came towards the first-year end of the unpleasant pandemic of corona. We planned the trip to Ranthambore when India was almost recovering, and it seemed like all was well.
WildTrails booked our Ranthambore Safari, Gypsy, Naturalist, and resort. As the trip neared there was lot of uncertainty and at one point, we almost cancelled the trip just 2 days before departure. Then somehow, we checked with gathered courage and went ahead with the trip. And what a FANTASTIC Trip it was!
Here are the 9 tales of Navaratri posted on my social media to highlight the occasion with our best sightings-
Tale 1 – The first post
Tiger is the Vehicle of Goddess Amba whose nine divine forms we celebrate in Navratri
Tiger is the Vehicle of Forest Conservation and allied activities in India.
The First day of Chaitra Navratri is celebrated throughout the expanse of the country, across various cultures in different names.
And so is the Tiger found across different habitats throughout the expanse of the country!
Lastly Ugadi is derived from the Sanskrit words yug (era) and ādi (beginning): "the beginning of a new era"
In the same way the Tiger is symbolic and solely responsible for the beginning of a new era for a better forest cover.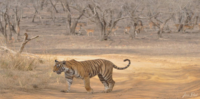 Tale 2 – Standing Still in Silence. Featuring Riddhi
Riddhi – the daughter of the famous Tigress Arrowhead, On the Move, and the group of alert Chitals "Standing Still in Silence" having noticed her move away.
It is said that one Tiger sighting is equal to 100 human sightings by a Tiger.
Yes, the Tiger is so well camouflaged that you hardly can make out if there is one around you.
In the forest the presence of a Tiger is felt by the Calls of Peacocks, Langurs, Chitals & Sambar. They have a strong sense of smell and excellent eyesight, most of the times giving an indication of presence of a predator.
On your safari drive, suddenly, the Forest comes alive with calls of these species and if you are lucky, you can sight the Tiger.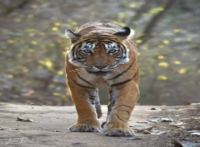 Tale 3 – Tough life of a Tiger Featuring T 60
T-60, she was the mother of a five-month-old cub that was found dead in March 2021. All tigers do not have a name, now the forest departments give a number to them usually after they reach adulthood. The cub was unfortunate to die.
Tigers have a tough life out there.
For survival, the Topmost is Food and Water.
Tigers are probably successful once in their 20 attempts to make that kill.
A couple of minutes chase by a tiger can drain off lots of its energy, leaving it hungrier and thirstier.
They also must constantly monitor their nearest sources of water.
Tigers must survive in the existing forests with other tigers and create their own territory, leading to territorial fights. Many times there is sibling rivalry as well as rivalry with parents. And of course, to top that off there are Human conflicts, Roads, Rail lines linearly dissecting the forests and Poaching as well.
We faintly spotted T-60 just due to the typical white underbelly of the Tigers, waited for some 30 minutes, and then, she moved down to a water hole. There was a certain sadness / unhappiness in the body language of T-60, probably due to the loss of her five-month-old cub which was mauled to death. The carcass was found in a mutilated condition, with canine marks on its neck.
We were on the opposite banks of Jogi Mahal, when we heard a call of Chitals, we reached the spot and saw a group of alert Chitals, typical Stomping their feet on the ground and tails up!

We could now spot the tiger around 300 meters away, calmly walking towards us to move towards the lake. The group then Stands Still in Silence, Tail is up once they see Riddhi walk away!
Silence! Tail is still up once they see Riddhi walk away!
Tale 4 – Lazy Pool. Featuring Arrowhead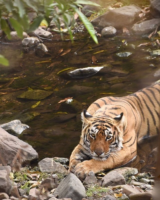 Could there be a better place in the Forest? A monsoon stream, drying up, leaving a Cool Pool under the Mango tree in the valley formed by the mountains in the Aravalli's. One of the favorite activities of tigers in summers is to cool itself in the water hole. Once it is near the water hole generally snuff and lick the water I am usually get down to business.
Tigers are probably the only cat who are fond of water. Jaguars from Amazon / South America rely for food from the river/ water bodies.
The Tiger is mighty and powerful but at the same time he is surely quite Lazy too.
Lazy, when it comes to conserving energy. They tend to sleep for almost 16 hours a day!
Thats because a tiger spends a lot of energy in search of food and water and in the course also keeps a command on his territory by marking it.
Tigers are not casual killers. They kill only for food Only if they are hungry. And once the Tiger has a successful kill, it is most likely that I would drag the kill to spot which is not far away from a water hole. An adult Tiger can easily eat about 10 to 20 Kgs of the kill In a single day. Sometimes even more!!
After having good meal, it likes to quench its thirst for drinking a lot of water, and then the favorite activity LAZING around! Thats, were I got Arrowhead on of the saviors of Ranthambore forest, the brave mother who has raised many litters, and given a healthy Tiger population to Ranthambore! 
More exciting tales in the sequel. Stay curious.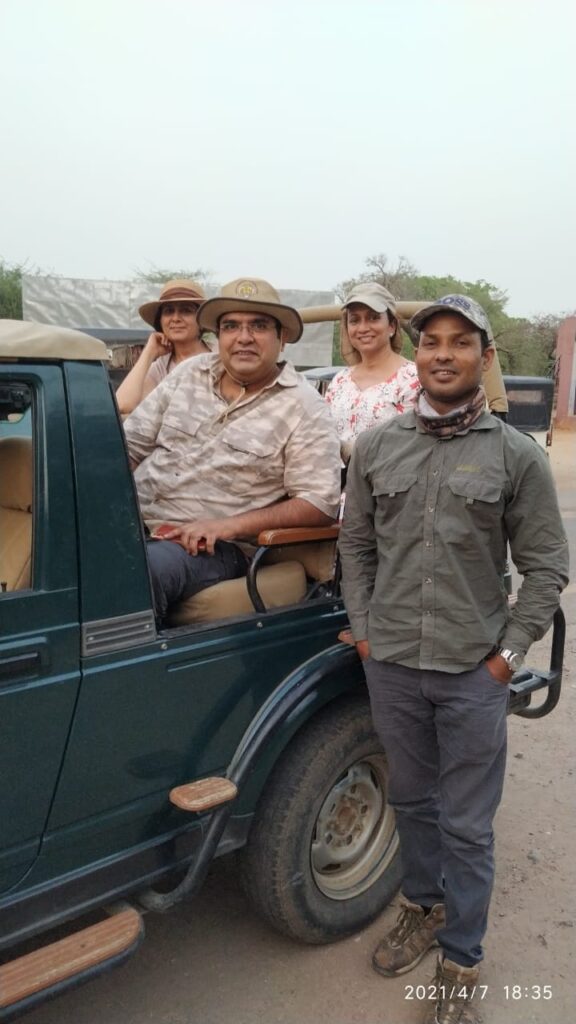 WildTrails Traveller
Jatin Patel
Insta id: aspeejatin
Total Page Visits: 661 - Today Page Visits: 1
---
---
Play with WildTrails Intelligence Tools
1. How many times tiger is seen per month?
2. What's going on in Indian Forests today?
3. Interested in playing more with Tiger sighting graphs? Click
here?
---
Buy Wildlife Fashion Accessories
Exclusive Online Store for wildlife products
Packages
Packages Loading...
Recent Posts