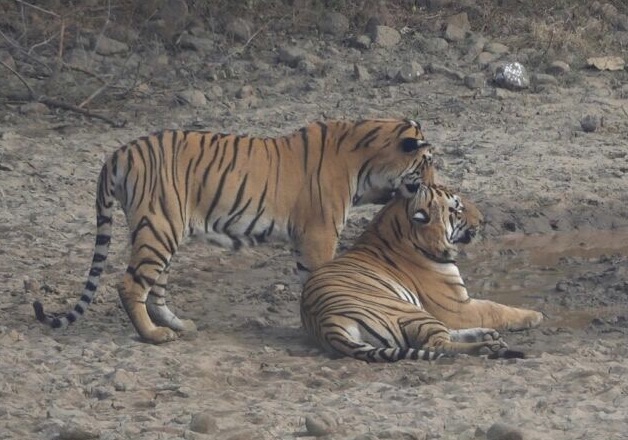 Ranthambore safari types and options
In this article, I will explain all possible Ranthambore safari types and options which are critical to know before you book a jungle safari game drive package to Ranthambore. I will also explain the VIP or what we call as "Tatkal" (just in time) booking option of Ranthambore Safari permits, especially useful for those whwantts to plan a Ranthambore Safari with a short notice.
Ranthambore Safari types and Options – must know before you book your Ranthambore Safari Package
Ranthambore Tiger Reserve & National Park is a national park, wildlife sanctuary & a tiger reserve in the Sawai Madhopur District of the state of Rajasthan, around 160 kms from Jaipur, 375 kms from Delhi, & approx. 7 kms from Sawai Madhopur Railway Station.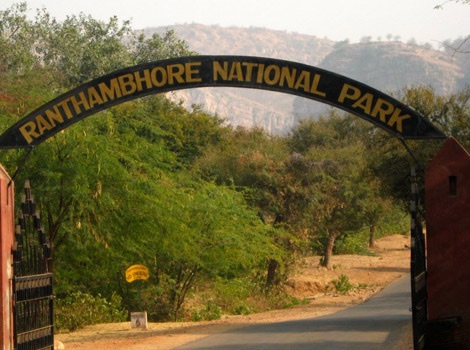 There are 10 safari zones all across the Ranthambore park and the entry gates are separated by approx. 20kms to 80 kms between the gates. You could hire a gypsy from all of these gates or you could get into a canter (22-seater mini-bus) (not all gates has canter facility) but you need an advance online reservation for the same.
Ranthambore Safari types and Options
A. Ranthambore Safari Zones & Safari:
There are 10 safari zones as we said before but when you book a safari via online you need to choose a zone/gate and your gypsy is restricted to that zone itself. There are other options too which helps you book the right kind of Safari. Please see below.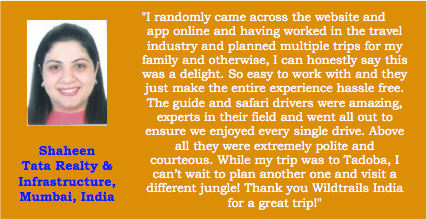 B. Ranthambore safari types and options
Regular Safari
This is what you get when you book online. This is a four-hour safari into the forest and when you book online, you need to choose which zone and your safari is restricted to this zone itself. Good thing is, this booking is available online but the con is that you are restricted to a given zone, you need to book way ahead of time (90 to 120 days ahead) and tough to predict where the tiger movements might be happening.
Half-day Safari
This is also four-hour safari but the good thing is that this one is not restricted to any particular zone and you can go ahead across any zone and hence you can always concentrate on those zones where tiger movements are seen that day. This will increase your chances of tiger sighting to a great extent. I have never seen anyone booking this safari and coming out without spotting a tiger. The con is that you cannot book this online and is pretty expensive compared to general safari (5X).
Full-Day Safari
This is similar to half-day safari but just that you get to spend the whole day in the jungle and this starts 15-20 minutes earlier than other safaris and end 15 minutes later. This way you get to enter the forest earlier than anyone and hence sightings especially close sighting chances will increase drastically and also if you get to see tigers cubs playing say in the mornings, you don't have to get out of the park but continue to see/photograph them. Chances of tiger/tigress playing with their cubs, tigers resting around ponds are most around 10ish – same time when you have to leave the park in other two safaris but not in this. Again you cannot book this online and also very expensive (almost 2X of half-day safari).
Tatkal (VIP or Just In Time) Safari:
This is not a type of safari like the other three (regular, half-day or full-day) but I had to insert here as this is also a critical way of getting safari at Ranthambore. Ranthambore being the most popular tiger reserve and for that fact that the safari tickets get over at least 90 to 120 days in advance, the only way for people who plan in the last minute for Ranthambore is to book the "Tatkal" tickets. Pretty expensive [approx 3X of the regular safari ticket price] but seems the only way.
Additional Useful Information for 
plan Ranthambore Tiger Reserve Rajasthan from London
Download WildTrails India App to know the exact location of the sanctuary, the exact location of all gates, exact timings and also a way to book the safari of your liking gate and of your liking session (morning or evening or both) and also a stay close to the gate you have chosen.
Ranthambore Jungle Safari Package Booking: If you are looking for a hassle-free high-quality Ranthambore package, please download the app and book over there or click here – Design My Ranthambore Package. OR drop us an email at ranthambore@wildtrails.in or WhatsApp us at +919901175444
---
Further Info:
If you need further info on Ranthambore or need further help to plan a visit to Ranthambore, and need further info or you want us to help you book safaris and/or stay with, contact us anytime via an email to ranthambore@wildtrails.in  or WhatsApp us @ +919901175444. Also please do install WildTrails India App or read the below-related blogs.
---
Related Useful Posts :
Ranthambore Hotels, Ranthambore Resorts – a List to peruse before you book
Top 10 Things to do in Ranthambore Tiger Reserve in Rajasthan
How to increase odds of sighting Tigers in India in the wild?
---
WildTrails (Tm) India App – "Come Experience Indian Wildlife Like Never Before". The Only "Wildlife Focused" company that uses Technology to enhance your wildlife experience. A one-stop destination for all your wildlife travel needs.
PS: Please be a responsible wildlife tourist; No littering, No sounds, No feeding, no getting down from the safari jeep (when on safari), No phone calls. Remember that we are visiting their home and when we are there, let's follow their rules.
[The WildTrails India App is the best way to get all the details about Indian wildlife sanctuaries (best travel times, safari details, animal sightings, forest accommodations pairing, wildlife related activities, prices, etc). Learn more about WildTrails of India here. ios App is here. Android is here, and Web is on the way. Please do like us on our facebook page here.]
[The WildTrails India App is the best way to get all the details about Indian wildlife sanctuaries (best travel times, safari details, animal sightings, forest accommodations pairing, wildlife related activities, prices, etc). Learn more about WildTrails of India here. ios App is here. Android is here, and Web is on the way. Please do like us on our facebook page here.]