Safari Package In Bandipur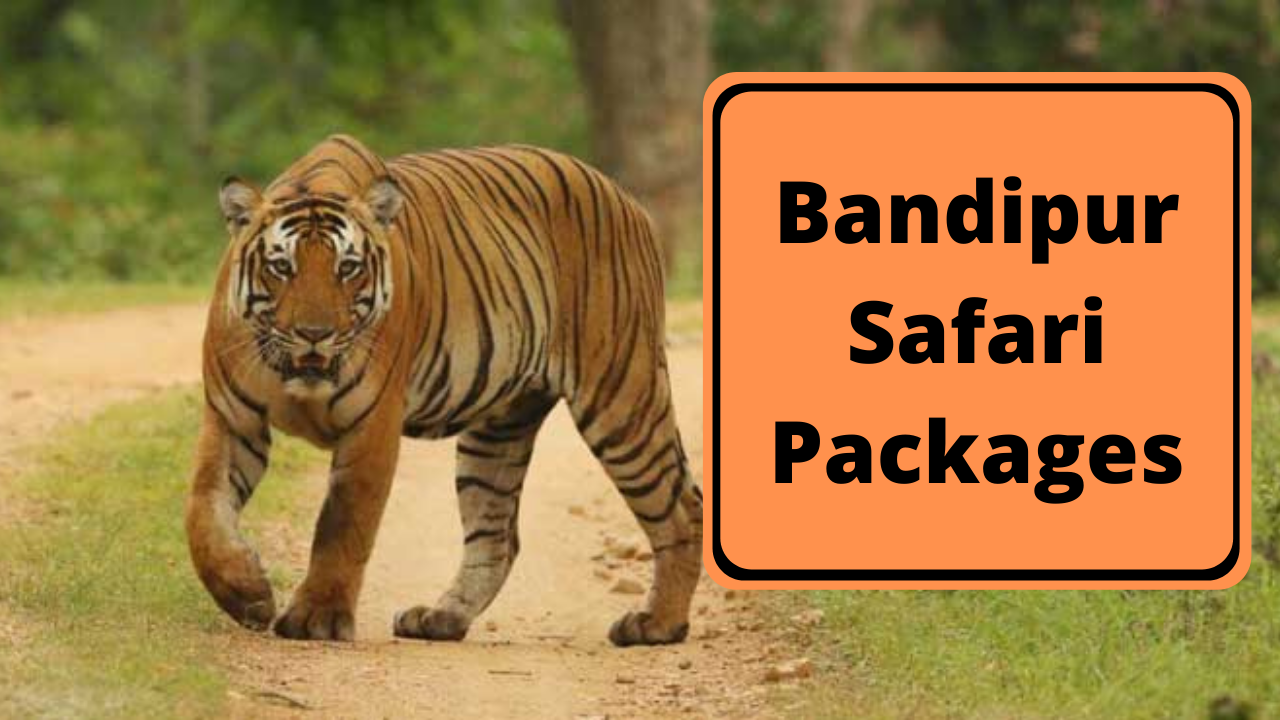 Bandipur National Park is in the Mysore-Ooty highway in Chamarajanagar district. It is a part of Nilgiri Biosphere which is considered as India's biggest biosphere and shares its boundary with 3 other national parks namely Nagarahole National Park, Wayanad National Park and Mudumalai National park. The park covers approximately 874 square kilometres.
Mudumalai National park. The park covers approximately 874 square kilometres.
Why Visit Bandipur?
Besides being a part of India's biggest biosphere, Bandipur National Park is home to a lot of endangered species. Bandipur is just a 4-hour drive from Bangalore and can be a perfect weekend getaway for the residents in Bangalore and Mysore.
The park has various biomes including dry deciduous forests, moist deciduous forests and shrublands. There are a wide range of habitats that help support a diverse range of organisms. A wide range of timber trees including teak wood, rose wood, sandalwood and a variety of bamboo. There are also several notable flowering and fruiting trees and shrubs including Indian gooseberry, kadam tree, golden shower tree.
The Mysore-Ooty highway road that passes through Bandipur forest will be closed every night from 9 PM to 6 AM. Nature walks, Birdwatching, Star Gazing, visit to lantana Furniture manufacturing unit are the various activities at Bandipur. Bandipur National Park is a part of Nilgiri Biosphere which is in the Western Ghat region. There are over 382 tigers in this region which constitutes the single largest Wild population of Tigers in the world. We get the information of the tiger sighting through our unique strategy called TSI(Tiger Sighting Index) Below are some of the recent tiger sightings at Bandipur.
Best Time To Visit Bandipur National Park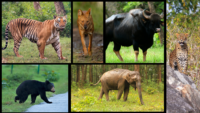 There are 2 types of accommodations namely Mid-range, and Luxury. The package cost varies depending on the type of accommodation and the number of safari drives you choose for the trip.
Why are Package Bookings Better Than Just Safari Bookings?
We at WildTrails aim at serving our customers not just a hassle-free adventure experience, but also an experience of lifetime. This is because we believe the value of a vacation needs to be worth to be taken and never to be compromised on the quality of services. With the fast-growing technology, we are the only company with sightings information which is used to create predictive metric called Sighting Index. Below is the sighting data at Bandipur for the last 12 months.
In this way, you get an idea as to pick the right date for the trip. The next step is to book the accommodations. We at WildTrails have 2 types of accommodations in Bandipur.
Mid-range accommodation has great facilities and high comfort level. Price starts from 18,265 INR*
Luxury type accommodation consists of top-level facilities and amenities where the priority is given to the comfort level and top-notch quality of service. The services in the mid-range accommodation can be compared to travelling in a basic sedan car, while the services in the luxury type accommodation can be compared with travelling in a premium level car like Mercedes. Price starts from 20,496 INR*
At WildTrails, we list out only the trusted accommodations whose quality of services are verified on a regular basis.
Booking online is just 4 clicks away.
Head over to WildTrails Packages.

Choose the dates and type of accommodation.

Select 'Send Enquiry'.

An expert from WildTrails shall reach out to you once the availability of permits and accommodations are sorted.
6 reasons to book your safari with WildTrails?
Hassle free booking experience.

Support assistance from the experts.

Expert Tiger Tracker for your safari.

Sightings data (Exclusively from WildTrails) for effective planning of your wildlife venture.

We take care of your complete vacation, from transfer, accommodation, safari, meals to make it stress-free.

16-hour direct chat support.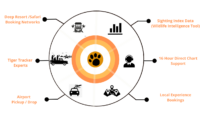 Total Page Visits: 1031 - Today Page Visits: 3
---
---
Play with WildTrails Intelligence Tools
1. How many times tiger is seen per month?
2. What's going on in Indian Forests today?
3. Interested in playing more with Tiger sighting graphs? Click
here?
---
Buy Wildlife Fashion Accessories
Exclusive Online Store for wildlife products
Packages
Packages Loading...
Recent Posts