All you want to know about Ranthambore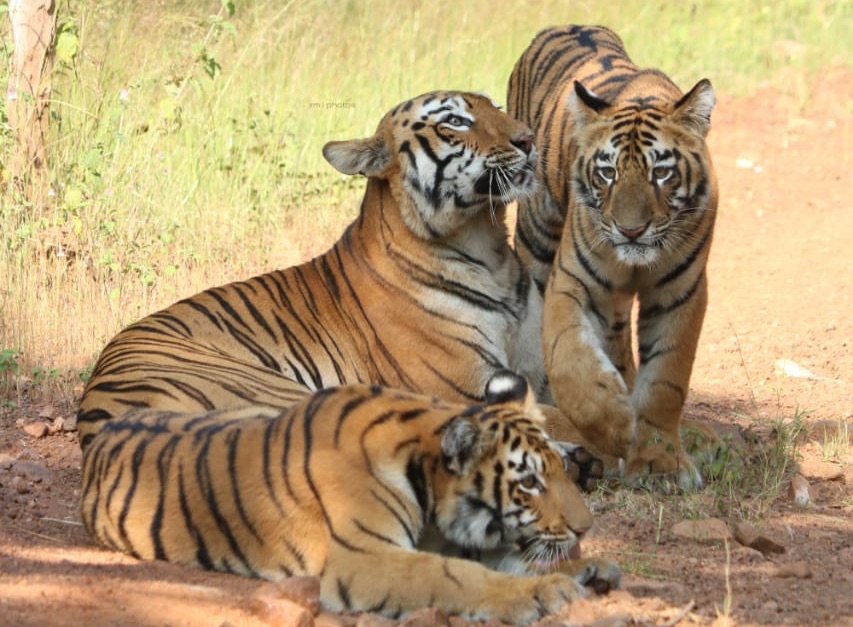 All you want to know about Ranthambore
All you want to know about Ranthambore, as a nature lover, you might have heard about Ranthambore National park. With a high diversity of flora and fauna and jaw-dropping sightseeing experiences, the park is a treat for adventure seekers of India. If you are thinking about how to plan a trip to Ranthambore here are some points that you should know about the place.
From all the sides the Ranthambore Park is surrounded by nature and its various blessings. On one side is the Vindhya mountain range which mixes up with the Aravali mountain range. In its south two major rivers like Chambal and River Banas join together. This ensures that the park is blessed by vegetation of all kinds' i.e. lush green meadows, deciduous trees making it the place to be.
Initially, the park was named the Sawai Madhopur Sanctuary this park was created in 1955. Also home to some majestic wild animals you can also find safari details and book one for yourself and enjoy your tryst with nature. Nearby you also can have a peek at the majestic palaces and ruins of forts which would make your trip so memorable.
Ranthambore has been slowly changed to preserving tiger zone and has been a major part of the Project Tiger launched by the government. In the year 1973 it was given this recognition and by 1980 it became a national park of repute. As a new visitor, you must be thinking about what to expect in Ranthambore? The park is spread over a huge area of 392 sq. km and the Kaila Devi wildlife sanctuary is just nearby too. In fact, both of them became popular tiger reserves in 1984 and have maintained their position ever since.
This is no hidden fact that Ranthambore is also house to many other species of animals which are not easily found elsewhere in India. It has around 30 mammal, 200 bird and 12 reptile species which make this as a safe haven for all these virtually difficult to find animals.
Amongst mammals, you can have a look at animals like tiger, sloth bear, wild cats, leopard, wild boar, and sambar etc. In birds you can have a peek at large grey babbler, black-headed ibis, stork billed kingfisher and Eurasian eagle owl. If you have never heard of these animals and birds this place will give you the chance to explore them in full.
If you are wondering how foreigners can plan an amazing Ranthambore trip from Delhi, Jaipur etc. it is absolutely easy to reach and there are packages which give you the chance to explore this place with all the benefits. Best time to visit the place is in between October to June. All the safaris arranged are efficiently handled and there is no provision to bring any private vehicles in the park. If you have planned or booked 2-3 safaris there is a very good chance that you would be able to have a look at the majestic animal i.e. Tiger. However, you need to reserve your Safari in advance so make sure to do that first.
---
Further Read
WildTrails Recent Sightings, why look before you book matters
---
WildTrails, the One-Stop destination for all your Wildlife travel needs with reliable sightings info – the company that uses recent sightings data to enhance your wildlife experience. A one-stop destination for all your wildlife travel needs.
PS: Please be a responsible wildlife tourist; No littering, No sounds, No feeding, no getting down from the safari jeep (when on safari), No phone calls. Remember that we are visiting their home and when we are there, let's follow their rules.
[The WildTrails App is the best way to get all the details about Indian wildlife sanctuaries (best travel times, safari details, animal sightings, forest accommodations pairing, wildlife-related activities, prices, etc). Learn more about WildTrails a here. ios App is here. Android is here, and Web is here. Please do like us on our facebook page here.]
Total Page Visits: 1223 - Today Page Visits: 1
---
---
Play with WildTrails Intelligence Tools
1. How many times tiger is seen per month?
2. What's going on in Indian Forests today?
3. Interested in playing more with Tiger sighting graphs? Click
here?
---
Buy Wildlife Fashion Accessories
Exclusive Online Store for wildlife products
Packages
Packages Loading...
Recent Posts