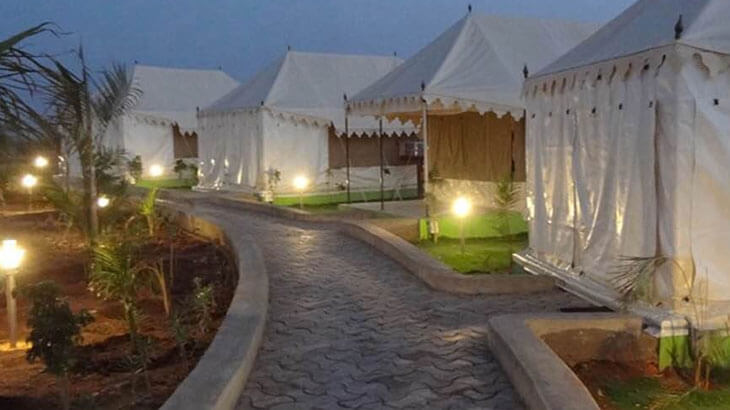 Complete list of all Resorts of Tadoba Tiger Reserve
Below is a comprehensive list of all resorts of Tadoba Andhari Tiger Reserve and National Park. The hotels or resorts are listed according to the gate and if you book safari for a given gate, you need to book the resort/hotel respective to that gate only.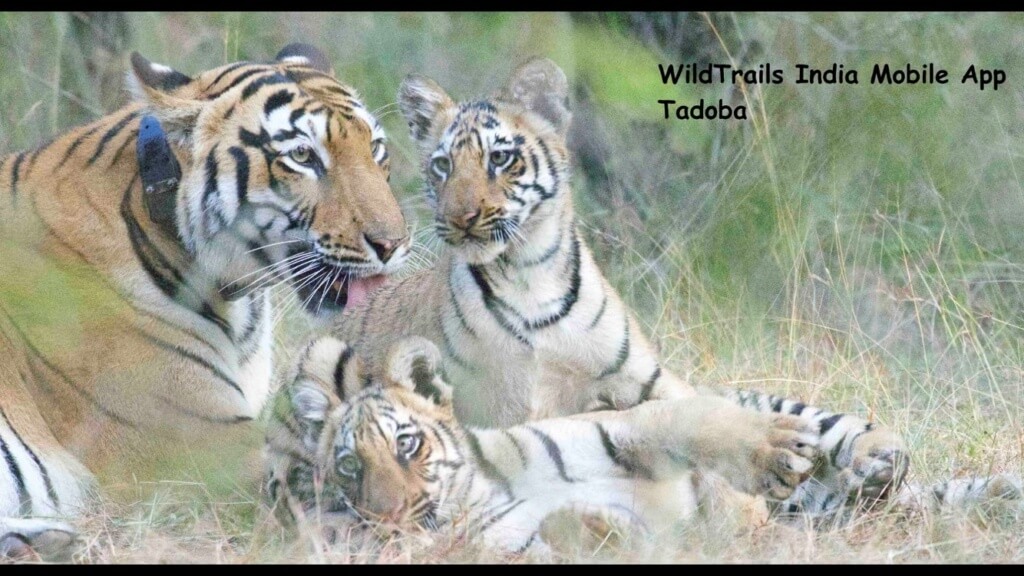 To find the complete list of all hotels & resorts of tadoba, their availability, their rates, to which gate they are associated,  how far are they from the safari point (that us gate), which buffer safari points are associated with what gates and hence what resorts and also to find the way to book safari, to book the gypsies, to book the drivers & guides, please download the app – WildTrails India (Android & iOS)
Moharli Gate:
| | |
| --- | --- |
| Eco Lake View Resort | Moharli |
| Aksks Home Stay | Moharli |
| Wild home stay | Moharli |
| resort Saras | Moharli |
| Tadoba Tigerland resort | Moharli |
| Royal Tiger Resorts | Moharli |
| Tiger Village resort | Moharli |
| Irai Safari Retreat | Moharli |
| Jayshrea Meadows | Moharli |
| United 21 Tiger Camp | Moharli |
| Tiger Home Stay | Moharli |
| Camp Serai Tiger | Moharli |
| Eco-Home | Moharli |
| Tadoba Jungle Villa | Moharli |
| Tadoba Tiger Valley resort | Moharli |
| Tadoba Youth Hostel | Moharli |
| Tadoba Tiger resort | Moharli |
Kolara Gate:
| | |
| --- | --- |
| The Bamboo Forest Safari Lodge | Kolara |
| Chava resort | Kolara |
| Svasara Jungle Lodge at Tadoba | Kolara |
| Tadoba Tiger King resort | Kolara |
| Nature Stay Tadoba | Kolara |
| Kolara FDCM Tadoba | Kolara |
| Jungle Meadows | Kolara |
| Tadoba Tiger Hioliday resort | Kolara |
| Motal Pugmark | Kolara |
| Zeal Tadoba Resort | Kolara |
| Mahua Tola | Kolara |
Kolsa (Zari & Pangdi Gates):
| | |
| --- | --- |
| SS Kingdom & Holiday Resorts | Kolsa |
| Tadoba Atithi Niwas | Kolsa |
Khutwanda:
| | |
| --- | --- |
| Tiger Trails Jungle Lodge | Khutwanda |
| Tigress at Ghosri | Khutwanda |
Navegaon:
| | |
| --- | --- |
| Tigers Heaven Resort | Navegaon |
| Jharana Jungle Lodge | Navegaon |
Tips for Choosing the Right Tadoba Tiger Reserve Resorts:
Each gate each is separated from the other by approx. 20 to 140 kms. So please don't book safari at a given gate and resort at a different gate as you will regret later. Practically impossible to go to the gate from your resort if there is a mismatch and worse you can't come back in the afternoon and rest either as you can't go back to the safari gate for the afternoon safari on time.
Also make sure that your chosen accommodation is not very far from the safari gate. If it is pretty far, it not only adds to your time in the morning to get to the safari gate, you might end up last in the line to get into the forest (and hence might miss the sightings) but you might end up paying additional cost to the Gypsy driver to pick and drop back and hence might get your overall safari cost much more
We visited every resort over there (yes, all 60 of them in the entire Tadoba region) and we found many are NOT what they seem like on their website and many don't have basic amenities (hot water is limited to a given time, you need to get it in a bucket for reception, food is very limited and also restricted to a very small window of time, some don't pack breakfast for your safari and lot more) and such irregularities will really spoil your safari experience and overall your forest visit experience and you might go back with a bad taste. So selecting the right resort and at a right distance from the gate becomes paramount.
Further Info:
For further info or booking assist please don't hesitate to contact us at tadoba@wildtrails.in or Call us at +918033512427 or WhatsApp us at +919901175444. You also get complete & detailed info on WildTrails India app.
————————————–
WildTrails (Tm) India App – "One Stop Destination for all Indian Wildlife Enthusiasts"
PS: Please be a responsible wildlife tourist; No littering, No sounds, No feeding, no getting down from the safari jeep (when on safari), No phone calls. Remember that we are visiting their home and when we are there, let's follow their rules.
[The WildTrails India App is the best way to get all the details about Indian wildlife sanctuaries (best travel times, safari details, animal sightings, forest accommodations pairing, wildlife related activities, prices, etc). Learn more about WildTrails of India here. ios App is here. Android is here, and Web is on the way. Please do like us on our facebook page here.]