Distance Between Pench Safari Gates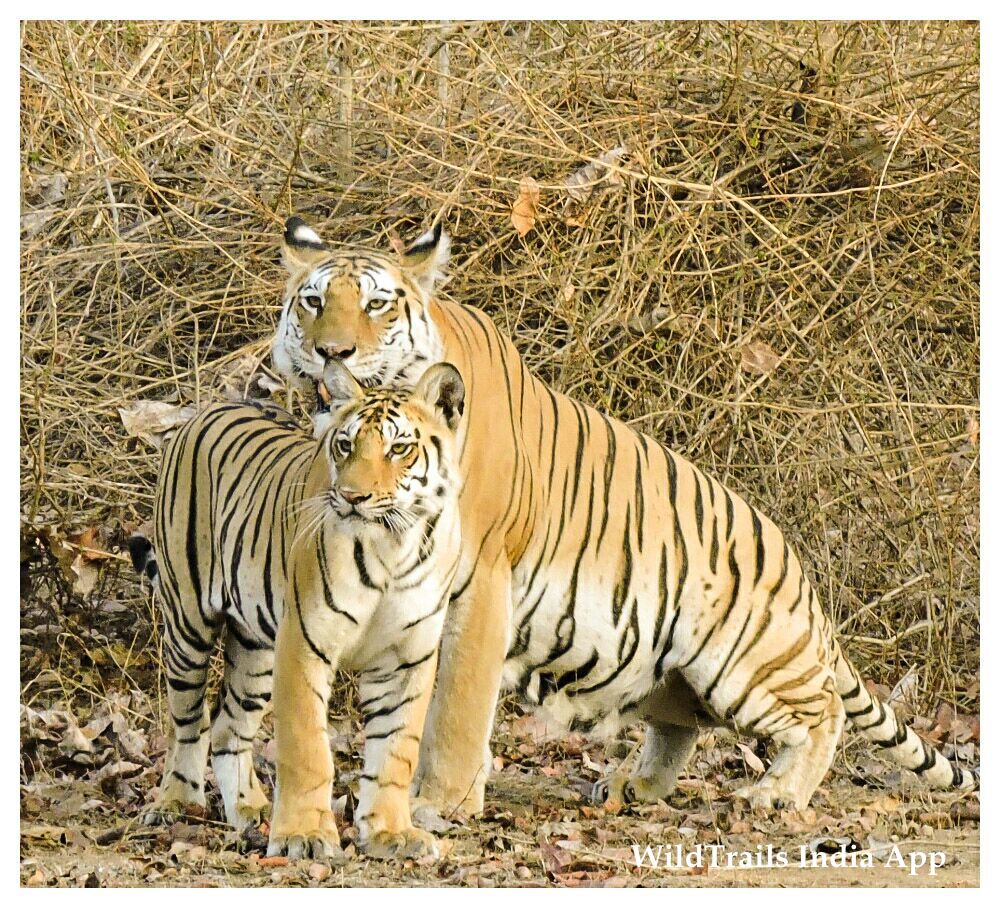 This article depicts in a nice table form the distance between Pench safari gates. As we know there are 11 safari gates for Pench (5 in Madhya Pradesh and 6 in Maharastra).
Pench tiger reserve / national park is the only national park that straddles across two states – the state of Madhya Pradesh and the state of Maharastra. Planning a Pench trip gets sometimes daunting as there 11 entry gates, 2 states and 2 forest department to deal with and completely 2 different way of booking and 2 different websites to do so.
One of the common complaints we get is that, unknowing customers book multiple safaris and they feel it is good to try different safari gates for different session just to increase their odds of sighting a tiger. On the books it seems like well calculated plan but in reality it won't work that way as Distance Between Pench Safari Gates varies from 20 kms to 100 kms and travel times are much higher as we are talking about inner forest roads and not national highways.
Below table suggests the Distance Between Pench Safari Gates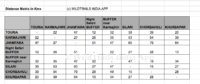 BTW please note that the distances are not only far between the gates, the roads connecting them are forest roads. So don't underestimate the duration to cover these distances. It will be prudent to book all safaris at a single gate and also book accommodation at the same gate.
Further Info:
For further info or booking assist please don't hesitate to contact us via email at pench@wildtrails.in or Call us at +918033512427 or WhatsApp us at +919901175444. You also get complete & detailed info on WildTrails India app.
Further Reads:
Key Tips for First Time Pench Visitors
---
WildTrails (Tm) India App – "Discover Indian Wildlife Like Never Before"
PS: Please be a responsible wildlife tourist; No littering, No sounds, No feeding, no getting down from the safari jeep (when on safari), No phone calls. Remember that we are visiting their home and when we are there, let's follow their rules.
[The WildTrails India App is the best way to get all the details about Indian wildlife sanctuaries (best travel times, safari details, animal sightings, forest accommodations pairing, wildlife related activities, prices, etc). Learn more about WildTrails of India here. ios App is here. Android is here, and Web is on the way. Please do like us on our facebook page here.]
Total Page Visits: 4382 - Today Page Visits: 1
---
---
Play with WildTrails Intelligence Tools
1. How many times tiger is seen per month?
2. What's going on in Indian Forests today?
3. Interested in playing more with Tiger sighting graphs? Click
here?
---
Buy Wildlife Fashion Accessories
Exclusive Online Store for wildlife products
Packages
Packages Loading...
Recent Posts