End To End Africa Safari Packages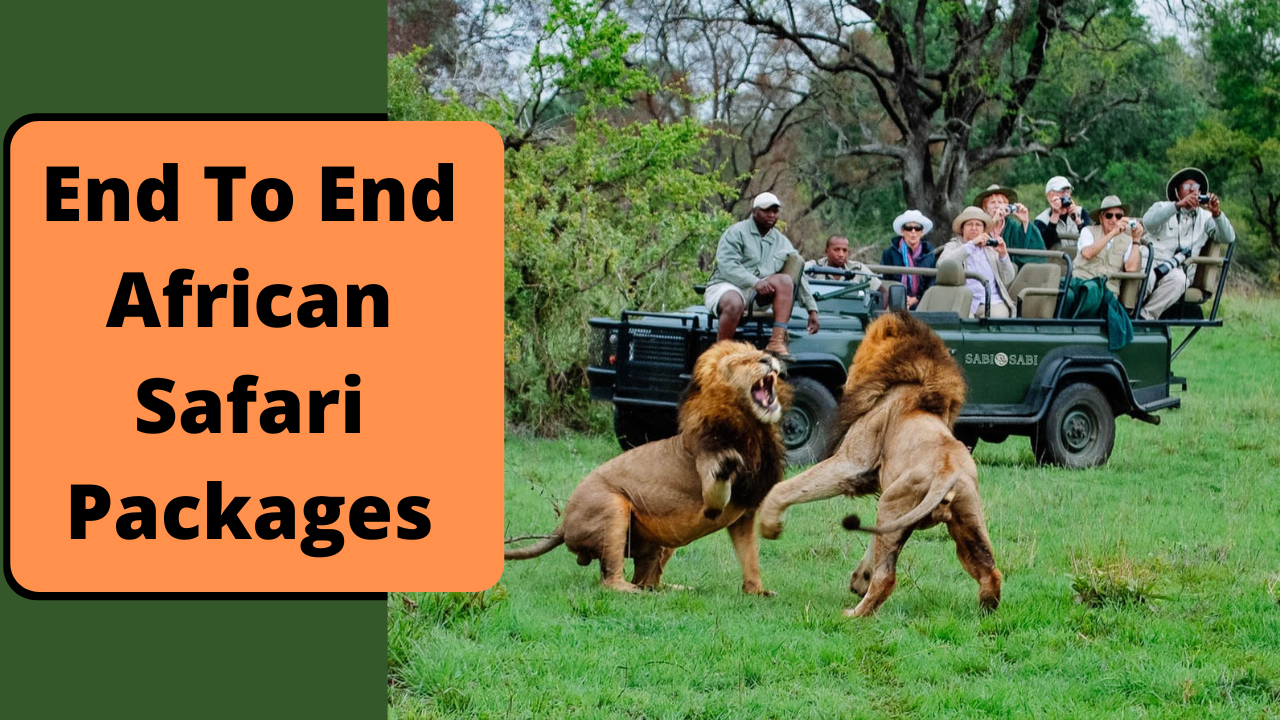 Safari lovers and wildlife enthusiasts are the ones who set their hearts on Africa for safari. They are more prepared with the best available lenses in the market to get the best capture of wildlife. Africa provides the base to do so. Savannas are one such platform where you find both the abundant and the common species. You shall be able to book end-to-end safari packages to Africa after going through this blog.
What Do You Need To Know About A Safari In Africa?
Safari in Africa is an experience of a lifetime, and you can make it better if you choose the right parks while framing the itinerary. Almost every country here in Africa from Tunisia to South Africa offers wildlife. Some might be budget-friendly, while others might give the experience beyond what you wished for. Choosing a random country here for a safari might end up in chaos. Popular wildlife is sighted in the eastern part of Africa The EAC welcomes tourists all over the world to their forest conservation area. The globally popular national parks are Serengeti National Park and Masai Mara Reserve. Serengeti is in Tanzania, while Masai Mara is in Kenya. Although they are located in 2 different countries, they are located adjacent to each other which means, one can plan an itinerary that includes covering both of these parks provided there is enough time and money.
To conclude, Kenya and Tanzania are the countries to fly into for the best of the best safari venture.
Major Attractions In Africa
The great Wildebeest migration-The migration route is sometimes thought of as a set circuit that is seen across Tanzania's Serengeti plains in the south and Kenya's Maasai Mara in the north between June and October each year. Witnessing the Great Migration is beyond a life-changing experience. The herds migrating and a major part can be viewed at river Mara is between Serengeti and Masai Mara. Popular sightings along with Wildebeest here are Zebra and antelope.
The big 5-Lion, Leopard, Rhinoceros Elephant, and Cape buffalo are termed as Big 5 here. They can be found in the bushes of Serengeti and Ngorongoro National Parks. There are high chances that you can find all the 5 in a single day at either of these parks.
Flamingos-The flamingos might be less hyped when compared to the previously mentioned attractions. However, sighting them in large flocks at Lake Manyara Park, Tanzania, and Lake Nakuru Park, Kenya.
When it comes to accommodation, there are options to camp in tents or stay at the lodges. The camping option involves setting up tents at the campsites. The campsites are absolutely safe and are isolated from wildlife. Staying in lodges or tented camps is of greater comfort level than staying in tents.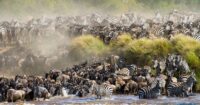 Popular National parks in Africa
Tanzania
Serengeti National Park

Ngorongoro National Park

Tarangire National Park

Arusha National Park

Lake Manyara Park
Kenya
Masai Mara National Park (Check Masai Mara Packages From India )

Amboseli National Park

Lake Nakuru National Park

Lake Naivasha National Park

Nairobi National Park

Tsavo East National Park

Tsavo West National Park


Safari Vehicle
You can choose a safari van or Land Cruiser for the safari in Kenya, however, only Land cruisers are available for the safari in Tanzania.
Checkout Kenya Safari Tour Packages 
Safari Timings
Safari can be scheduled throughout the day; however, the operator needs to abide by the guidelines set by the park authorities and most of the parks operate between 6:00 AM and 6:00 PM.
Best Time To Visit Africa
The safari parks are open throughout the year; however, the best time would be from June to October and from December to March.
How many days of safari should you plan for?
A tricky question indeed! Fret not since we have our back on you. It can be for 1 day. It can be for 10 days. More number of days means a better experience and a great sighting!
If the plan is to add Masai Mara to your itinerary, 2-3 nights are recommended. In contrast, if the plan is to add Serengeti to your itinerary in Tanzania, a 3–4-night itinerary is recommended.
A 5–the 8-night itinerary is recommended for the migration itinerary. The more days, the better the chances of sighting the migration. However, as stated earlier, migration is a natural phenomenon forecasted based on previous years' index and hence cannot be guaranteed.
You can also plan for a cross-country safari itinerary. Kenya-Tanzania safari that includes both Masai Mara and Serengeti National park would be the best itinerary if you can take some time for a safari. A 7-12 night safari itinerary would be ideal for this adventure.
National parks that can be planned for a 1-day safari are-
Ngorongoro National Park

Tarangire National Park

Arusha National Park

Lake Manyara Park

Lake Nakuru National Park

Lake Naivasha National Park

Nairobi National Park

Tsavo East National Park

Tsavo West National Park
Not able to decide on the number of days? We, at WildTrails, have experts who have successfully planned and scheduled for thousands of tourists over the years. Connect with us for the best itinerary and packages for your next trip to Africa.
Why choose Wildtrails for your next safari to Africa?
We, at WildTrails, are pioneers in quite a few parameters when it comes to safari. India and Africa are the places where wildlife enthusiasts around the world crave to visit for. However, productive planning for a safari vacation is what you need to, do for effective sighting, be it in India or in Africa. This is where we make our grand entry. Your safari adventure is on us, no matter how complicated you feel to plan for safari.
Booking your next safari at Masai Mara is just a few steps-
Step 1: Head over to https://packages.wildtrails.in/
Step 2: Select Park Name as Kenya Safari Package under African Wildlife. Fill in the Check-in and Check-out dates along with your group size.

Step 3: Select the option that suits best your plan. Click on 'Details'.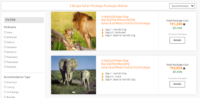 Step 4: Select the number of safaris drives and the type of safari you wish to choose. Click on Send Enquiry.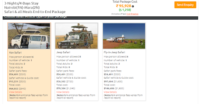 Step 5: Fill out the form-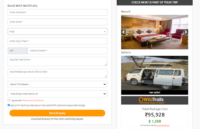 That's it. Your job is done. Now sit back and relax until our experts reach out to you.
Plan your trip based on the sightings. At Wildtrails, we help plan your trip based on the sighting algorithm, a unique way to have the highest chances of sightings. For details on which zone and gate to choose for, head over to WildTrails Sighting Index
Reasons to book your holiday with WildTrails–
1)  Dedicated platform for a wildlife holiday.
2)  No travel agent commission involved. Direct price from the resorts, hence, the best price in the market.
3)  No middlemen, no additional commissions, no unnecessary markups, the best competitive rates you can ever get, and the best part is you connect directly with the Resorts/Hotels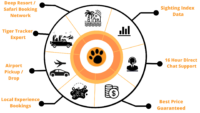 Planning a safari holiday to Africa is a cakewalk if you have the right itinerary and schedule. Head over to our website and catch up with us for end-to-end safari packages to Africa.
Total Page Visits: 1000 - Today Page Visits: 1
---
---
Play with WildTrails Intelligence Tools
1. How many times tiger is seen per month?
2. What's going on in Indian Forests today?
3. Interested in playing more with Tiger sighting graphs? Click
here?
---
Buy Wildlife Fashion Accessories
Exclusive Online Store for wildlife products
Packages
Packages Loading...
Recent Posts