How To Book Indian Wildlife Packages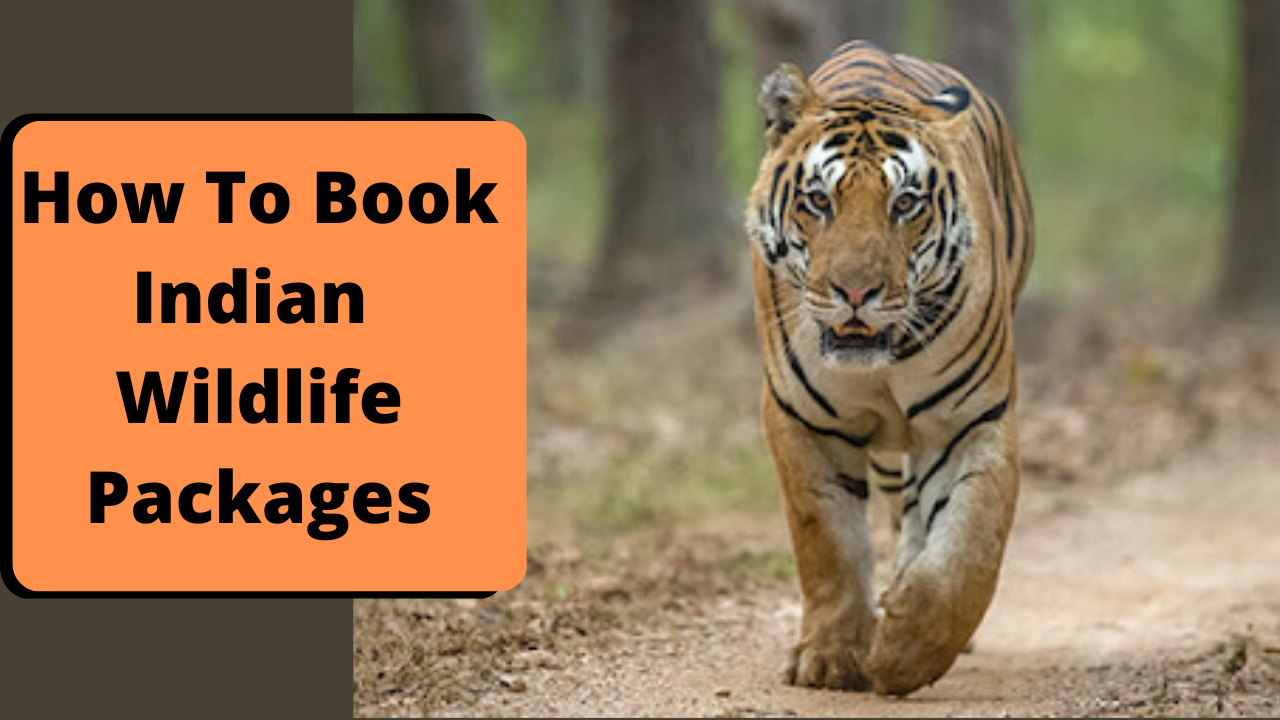 Wildlife explorations! We cannot avoid sharing info about them. In fact, the Indian Wildlife is getting better in due time in terms of accessibility. Booking a safari package at Indian National Parks is comparatively easier than how it was earlier.  
A little More About Indian National Parks
Indian national parks and wildlife sanctuaries are home to rich flora & fauna, and a wildlife safari, with a pleasant share of thrill & adventure, is the best way of exploring it. Indian forest reserves go beyond what is required to preserve the big cats. Because these cats with big paws were on the verge of extinction at one point in time. Project Tiger was initiated by the Indian Government long back once the extinction went out of control. At present, there is a reasonable number of Tigers all over the country after all these efforts. To know how good, it is to sight a tiger in the dense woods, you need to talk to someone who has already seen it.
The Permits For Safari
The major challenge here, for a safari holiday, is to get permits for the safari drives. Few of the forest reserves have been going a step ahead in issuing permits online. Most of the national parks, including the popular ones, still issue permits offline.
Alternatively, the tour operators can help get the permits for the safari drives. This option is more reliable and is chosen by most travel enthusiasts who plan to add safari drives to their vacation. We are one of the pioneers who can help issue permits from the popular national parks of India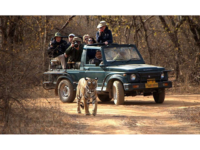 How many safari drives are ideal to have for a trip?
This is tricky, particularly if you are a first-timer. Exploring the jungle for hours is indeed exhausting. A regular safari shall last for about 2-3 hours in most of the forest reserves. Few national parks offer half-day and full-day safari drives. These safari options are great for sightings; however, it requires ideal planning. Else, it might result in making you tiresome. To have a hassle-free venture, reach out to our experts and you will never have to overthink scheduling the safari drives.
Best Time To Plan For A Safari?
Some forest reserves stay open throughout the year to explore, while others get closed during the rainy season. The best time to plan your safari at most of the national parks in India is from March to May and the possibilities of tiger sighting in these months are maximum. Monsoon season starts from June and remains till September and is not a suitable time for a safari anywhere.
Post monsoon season is when the parks are open to explore. October to February is also a good idea to plan your safari.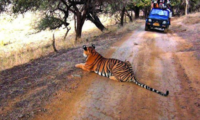 Things That Are To Be Carried While On A Safari?
Lot of things are to be carried for the safari. The topmost thing to be carry would be drinking water. The safari would either be in the morning or during afternoon and you can expect the humidity to be high. Sunscreen lotion, hat, sunglasses are the necessities. Never carry liquor or tobacco while on safari.
Never ever forget your camera because you don't want to miss out on the rarest sighting.
What not to carry while on safari

?
Plastic bottles and covers
Food
Liquor
Cellphones(Recommended to keep it in your hotel)
Unnecessary extra baggage
What to wear while on safari ?
Wear light-coloured clothes while on safari. Carry rain jackets since the rains are unpredictable here. We recommend you carry gloves, sweaters, warm caps, mufflers during winter.
Documents Required To Carry For Safari 
ID proof (Passport for international travelers)
Copy of the permit
The Advantage Of Sighting Index 
One of the biggest issue in indian safaris unlike the African counterpart is that, there are zones in the safari park and you need to buy safari ticket very specific to that Zone and sightings are many a times good in few zones compared to others and picking the right zone for the right season/time is very tough unless you have the past data. Same is true for various tiger parks too. Some parks have more sigthings for a given time frame/season than the other and picking  the right park for the given / selected dates, past sightings will be of great help.
We at WidlTrails collect such raw sightings data and convert them into meaningful insights that will help the traveler to plan better in picking the right tiger park as well as the right zone. We are the only one who does this.
The sighting at a particular Indian National Park can be less guaranteed as no one exactly knows the right places of the big paws. The quench for survival makes them wander all through the jungle. One safari session can, however, be made better with the available sources. We, at WildTrails take pride of being pioneers for blending the AI along with the data we acquire directly from the jungle known as sighting index. This boosts the sighting chances up to 90%. The sighting index along with an expert tiger tracker is more than enough for a safari worth remembering.
Booking your next safari is just a few steps

–
Step 1: Head over to WildTrails Website
Step 2: Select the national park of your choice. Fill the Check-in and Checkout dates along with your group size.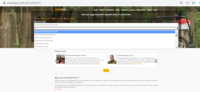 Step 3: Choose the type of accommodation. It can be anything as per your budget. Click on 'Details'.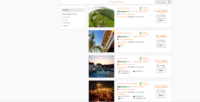 Step 4: Select the number of safaris drives and the type of safari you wish to choose.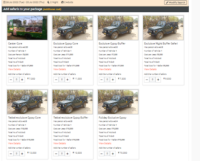 Step 5: Select add-on options if you wish to have them to your itinerary. Click on Send Enquiry.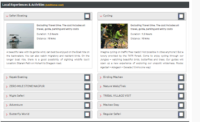 Step 6: Fill the form-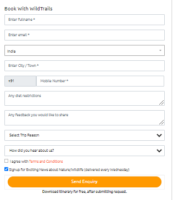 Reasons To Book Your Holiday with WildTrails–
1)  Dedicated platform for a wildlife holiday.
2)  No travel agent commission involved. Direct price from the resorts, hence, the best price in the market.
3)  No middlemen, no additional commissions, no unnecessary markups, the best competitive rates you can ever get, and the best part is you connect directly with the Resorts/Hotels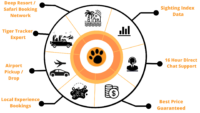 The jungles are waiting for you to explore. Now, you have a better idea as how to book jungle safari, head over to our website for your next wildlife holiday.
Total Page Visits: 574 - Today Page Visits: 1
---
---
Play with WildTrails Intelligence Tools
1. How many times tiger is seen per month?
2. What's going on in Indian Forests today?
3. Interested in playing more with Tiger sighting graphs? Click
here?
---
Buy Wildlife Fashion Accessories
Exclusive Online Store for wildlife products
Packages
Packages Loading...
Recent Posts