How To Book Jeep Safari And Canter Safari At Bandipur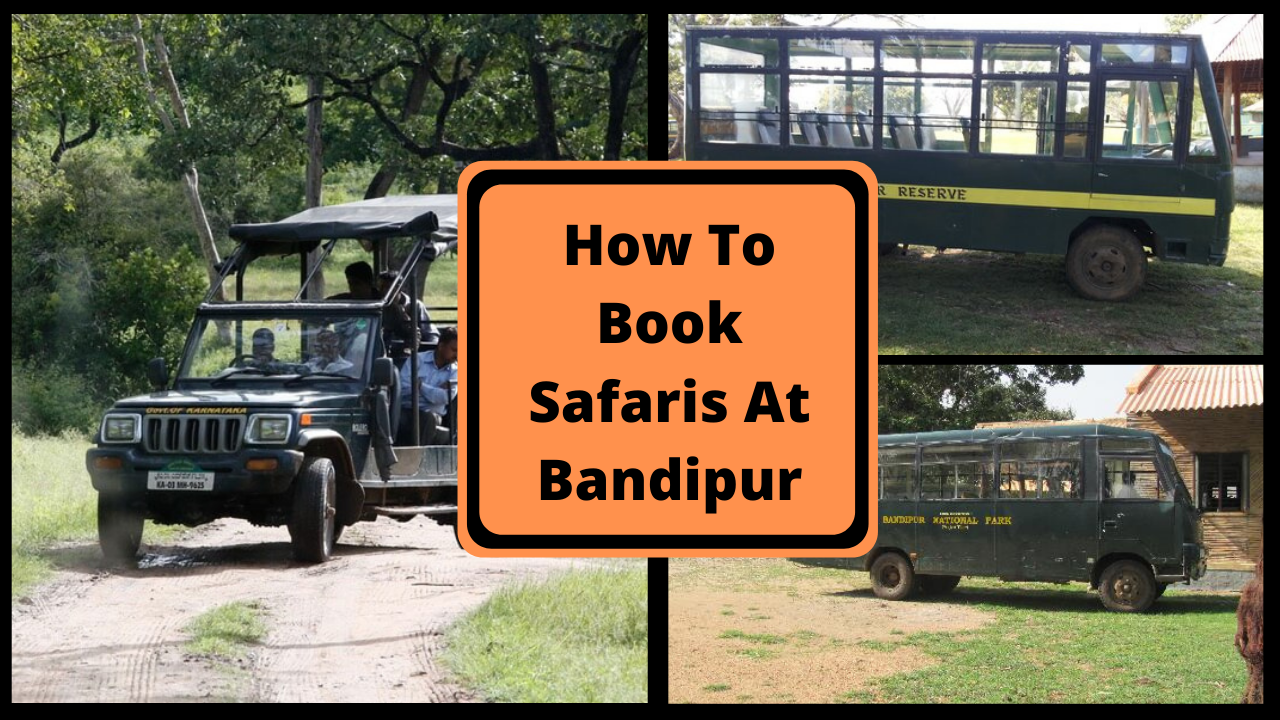 Confused to choose jeep or canter for your safari? Book a Safari At Bandipur National Park with ease.
Bandipur National Park is a part of Nilgiri Biosphere which is considered as India's biggest biosphere and shares its boundary with 3 other national parks namely Nagarahole National Park, Wayanad National Park and Mudumalai National park. The forest reserve covers approximately 874 square kilometres. The Mysore-Ooty highway that passes through Bandipur forest is closed every night from 9 PM to 6 AM. Nature walks, Birdwatching, Star Gazing, visit to lantana Furniture manufacturing unit are the various activities at Bandipur.
Complete Travel Guide To Bandipur National Park
Why Visit Bandipur?
Bandipur National Park is one of the managed forest reserves of India. Established in 1974 which was previously named as Venugopala National Park. The forest area is known for a lot of endangered species like tiger, gaurs, Indian elephants, sloth bears, muggers, Indian rock pythons, four-horned antelopes, jackals, and dholes. Not to forget, Bandipur is home to over 200 species of birds in which peafowl is the most spotted here.
Know When is The Best Time to Visit Bandipur Tiger Reserve
Different Type of Safari Drives in Bandipur National Park
Jeep safari At Bandipur National Park
Safari in jeep is the best option particularly for wildlife photographers. A single jeep can accommodate upto 6 customers. The major benefit is that you can get through the woods for better sightings. Jeep safari drives are scheduled in the morning from 6 AM to 9AM and in the evening between 3 PM and 6 PM.
Pros And Cons Of Jeep Safari
Pros
Jeep safari is considered best for wildlife sightings.

Unlike canter, a jeep can get through the toughest terrains and hence, it is worth every penny.
Cons:
Jeep safari are expensive when compared to the other safari types.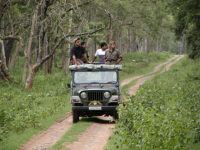 Canter Safari At Bandipur National Park
A canter can accommodate up to 20 tourists. Canter safari is the most economical safari type here in Bandipur. Drives are scheduled in the morning at 6 AM and in the evening at 3 PM.
Pros And Cons Of Canter Safari
Pros
Canter safari is recommended for bigger group size since a canter can hold up to 20 tourists at a time.

They are economical when compared to jeep safari.
Cons
There is no expert tiger tracker assigned while on canter safari.

The canter cannot penetrate to deep woods and hence less possibility of sightings.

Canter is not recommended for wildlife photographers.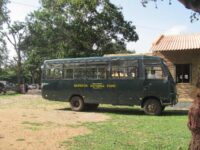 How To Book Bandipur Safari Online?
Booking your safari online with WildTrails is just 4 clicks away.

Head over to

https://www.packages.wildtrails.in/

        

Choose the dates and type of accommodation.

Select 'Send Enquiry'.
An expert from WildTrails shall reach out to you once the availability of permits and accommodations are sorted.
Total Page Visits: 5831 - Today Page Visits: 3
---
---
Play with WildTrails Intelligence Tools
1. How many times tiger is seen per month?
2. What's going on in Indian Forests today?
3. Interested in playing more with Tiger sighting graphs? Click
here?
---
Buy Wildlife Fashion Accessories
Exclusive Online Store for wildlife products
Packages
Packages Loading...
Recent Posts