How To Get Customised Ranthambore Packages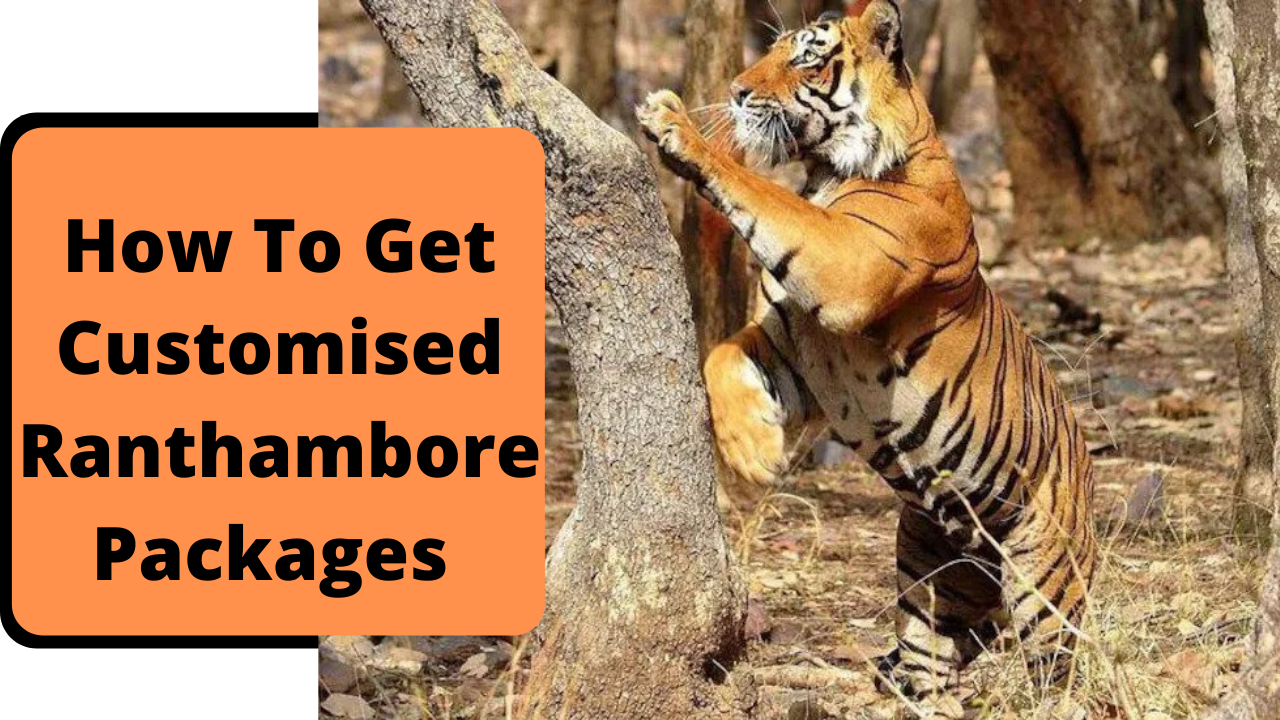 The Aravali and Vindhya hill ranges in the state of Rajasthan offer lush green areas with scenic beauty. Not just that, they are home to a lot of species. Ranthambore National Park is one of the finest places to witness a new level of wildlife. It is one of the biggest renowned national parks in India. We, at WildTrails help you get customized packages for Ranthambore National Park.
The jungle covers over 392 square kilometers of area in the Sawai Madhopur district. Besides the regular safari, Ranthambore National Park is one of the forest reserves in India where you have the luxury of choosing a half-day safari or full-day safari. These 2 safari options are particularly recommended for photography professionals and wildlife enthusiasts.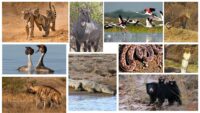 WildTrails Packages – Why choose them for your next expedition?
At WildTrails, we strive to offer our customers not just a hassle-free tour, but the expedition of a lifetime. With the pandemic era arriving at the endgame, we believe this is just the beginning of something. We strongly encourage traveling more than before. In general, a vacation should never compromise the quality of services.
Wildlife conservation The fast-growing technology and AI have helped us emerge as the only company with sighting information that is used to create a predictive metric called Sighting Index. We are proud pioneers of having a sighting index. Choosing the right safari zone and having an Expert Tracker for the venture is 90% guaranteed in Great Sightings and the rest is up to the fortune which was always good with us till now. We design this for you to get the best wildlife experience with the stay and safari together, nevertheless, to forget allotting the right expert tracker while on safari.
We have 3 types of Accommodation namely, Budget, Mid-range, and Luxury. The package cost varies depending on the type of accommodation you choose for the trip.
Budget Accommodation
Budget accommodation has all the basic-level facilities at the lodge and the prices are at the lower end when compared to other types.
Budget type accommodation starts from INR 2400 – INR 6000*/-
Mid-Range Accommodation
Mid-range accommodation has better facilities and a little higher comfort level when compared to the budget level lodges. The comfort and the meal options shall be way better than the budget level, however, there shall be better options elsewhere. While the budget-level accommodation can be compared with comfort in a hatchback car, the services in mid-range accommodation can be compared with the comfort in a sedan car.
Mid-range accommodation in and around Ranthambore National Park ranges from INR 4500 – INR 10500/-
Luxury level properties
Luxury-type accommodation consists of luxury-level facilities and amenities where priority is given to comfort and top-notch quality of service. The services in the mid-range accommodation can be compared to traveling in a basic sedan car, while the services in the luxury type accommodation can be compared with traveling in a luxury car like Mercedes.
Most of the 4-star and 5-star rated properties come under the luxury category. The prices range from INR 12000/- INR 19000/-
Premium level properties
Sawai Madhopur district is known for its unique properties and hence attracts major celebrities of the country. All 7-star resorts come under this category. The prices range from INR 17000/- – INR 22500.
Different Types Of Safaris In Ranthambore
Half-Day Safari
An exclusive half-day safari is one of a kind in Ranthambore where you can access the jungle for about 6 hours in a Gypsy. There are no restrictions on the zones in this type of safari, unlike the regular safari.
The half-day safari operates by a private jeep that can accommodate up to 5 tourists. You can start a little late and finish a little early and moreover, there are no restrictions over the zones.
Full-Day Safari
A 12-hour ride in and out of the park is a presumptuous way to explore the jungle. You have the privilege to visit any zone you like. Take all possible angles of the park and boost your chances of a sighting. You can return to your hotel for breakfast, lunch, or whenever you want to take a break. Full-day safari option is one of a kind in India.
The full-day safari operates by a private jeep that can accommodate up to 5 tourists. Since it is an exclusive option, you can start a little late and finish a little early as per your convenience.
Check out the Best Resorts In Ranthambore.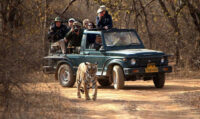 The Advantage of the Sighting Index
The sighting at any Indian National Park cannot be guaranteed as no one exactly knows the right places of the big paws. The quench for survival makes them wander all through the jungle. A safari session can, however, be made better with the available sources. We, at WildTrails, are pioneers of blending the AI along with the data we acquire directly from the forest known as the sighting index. This boosts the sighting chances up to 90%. The sighting index along with an expert tiger tracker is more than enough for a safari worth remembering.
Check out the sighting index of the parks at https://home.wildtrails.in/sightings.php
Booking Your Next safari at Ranthambore is just a few steps-
Step 1: Head over to https://packages.wildtrails.in/
Step 2: Select Park Name as Ranthambore National Park. Fill in the check-in and Checkout dates along with your group size.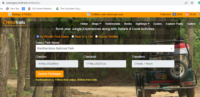 Step 3: Choose the type of accommodation. It can be anything as per your budget. Click on 'Details'.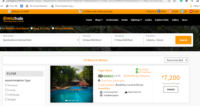 Step 4: Select the number of safari drives and the type of safari you wish to choose.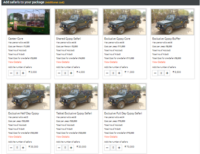 Step 5: Select add-on options if you wish to have them to your itinerary. Click on Send Enquiry.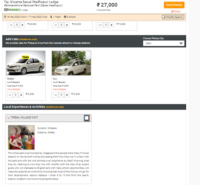 Step 6: Fill out the form-
That's it. Your job is done. Now sit back and relax until our experts reach out to you.
Reasons To Book Your Holiday with WildTrails-
1)  Dedicated platform for a wildlife holiday.
2)  No travel agent commission involved. Direct price from the resorts, hence, the best price in the market.
3)  No middlemen, no additional commissions, no unnecessary markups, the best competitive rates you can ever get, and the best part is you connect directly with the Resorts/Hotels
To know more and to get a full list of jungle/nature resorts.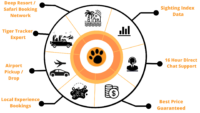 Booking a safari in Ranthambore is more than having a vacation if you choose the right accommodation and safari. With the customized packages for Ranthambore National Park, you can make your holiday a lifetime to remember.
Total Page Visits: 389 - Today Page Visits: 1
---
---
Play with WildTrails Intelligence Tools
1. How many times tiger is seen per month?
2. What's going on in Indian Forests today?
3. Interested in playing more with Tiger sighting graphs? Click
here?
---
Buy Wildlife Fashion Accessories
Exclusive Online Store for wildlife products
Packages
Packages Loading...
Recent Posts