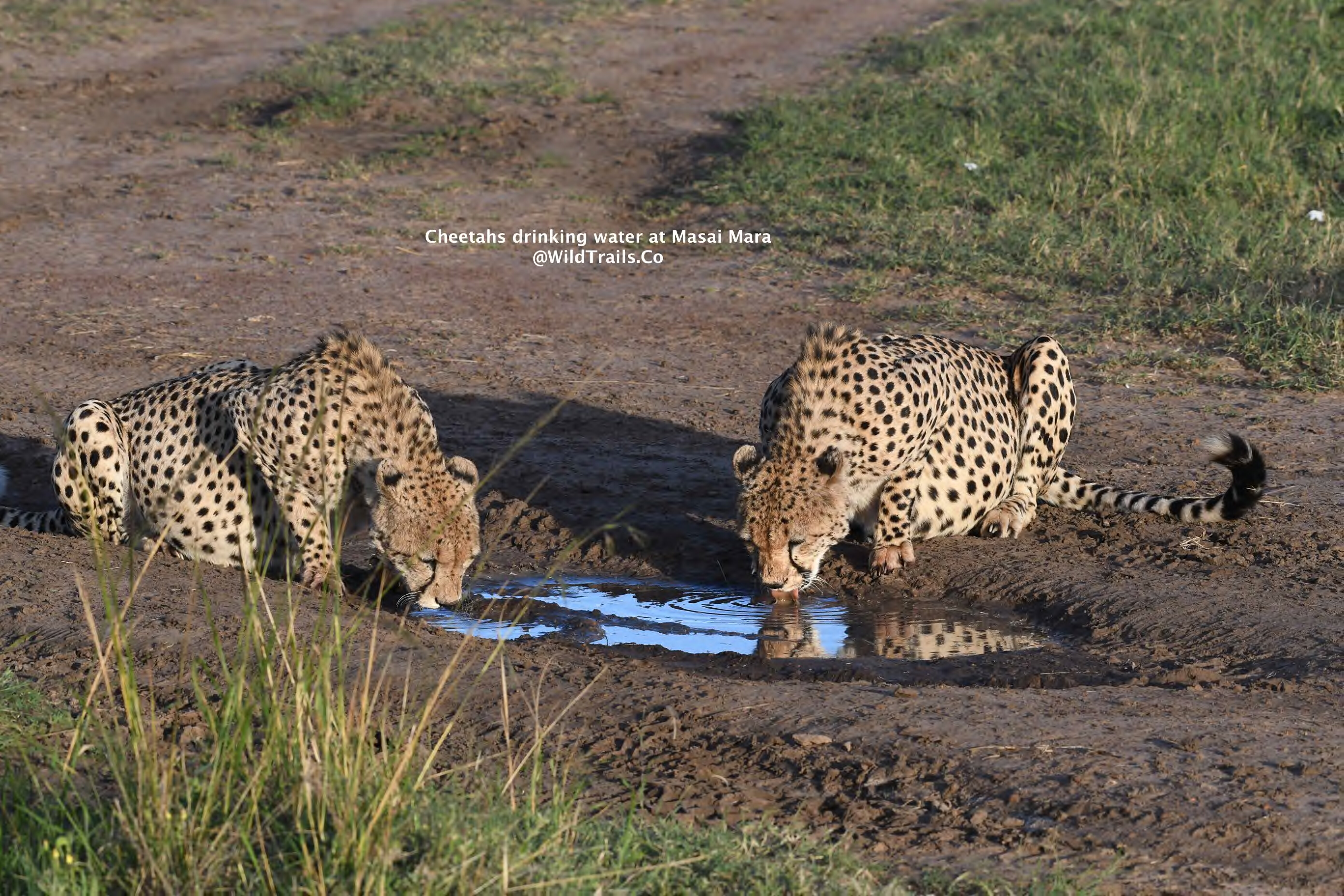 How to plan your Kenya Safari Trip?
This article talks about how to go about and plan your Kenyan safari trip especially the itinerary based on what your preferences, what is the best time to visit, different seasons in Kenya, the weather conditions over there and lot more.
Most people figure out the number of nights they want to spend in Kenya and approx budget and then approach a travel agent who was either picked on google or referred by their friends/families circle who probably had used them before. Then accept the itinerary suggested by these travel agents and accordingly modify their number of nights and/or budget and that's it.
Others who are critical about seeing the Mara Migration/Crossing pretty much do the same but just that they might do only Masai Mara and always during July-August-September months (that's when the crossings happen) and might add another one or two national park as suggested by the travel vendor.
I feel a little bit of thought and also a little bit of homework can do a lot of wonders in planning your Kenyan safari. Not everyone wants to do the same itinerary and not everyone enjoys the same parks and wildlife as there is a lot of variety of wildlife in Kenya.
First Step First
I have sort of classified as Seven general groups where most people belong:
In Search of Big 5
The Great Migration of Mara (& may add other 1 or 2 parks as anyways I have gone that far)
Just the Masai Mara
Multiple parks to see the diversity of wildlife (& not just Masai Mara)
I know all of Kenya and I will plan my own itinerary
Any of the above with photographing Kilimanjaro  OR
Tell us what you want and we will design the best itinerary for you 🙂
[Kenya has amazing beaches in Mombasa and I will leave it up to you to add that if you are into beaches but I will concentrate mainly on the wildlife]
Many people who want to embark on a Kenyan Safari are mainly looking for spotting, sighting and/or photographing the Big 5 (Cape Buffalo, Lion, Leopard, Rhino & the Elephant), I will help you design an (almost) sure shot Big 5 but also depends on the number of nights you can spare for the Kenyan Trip.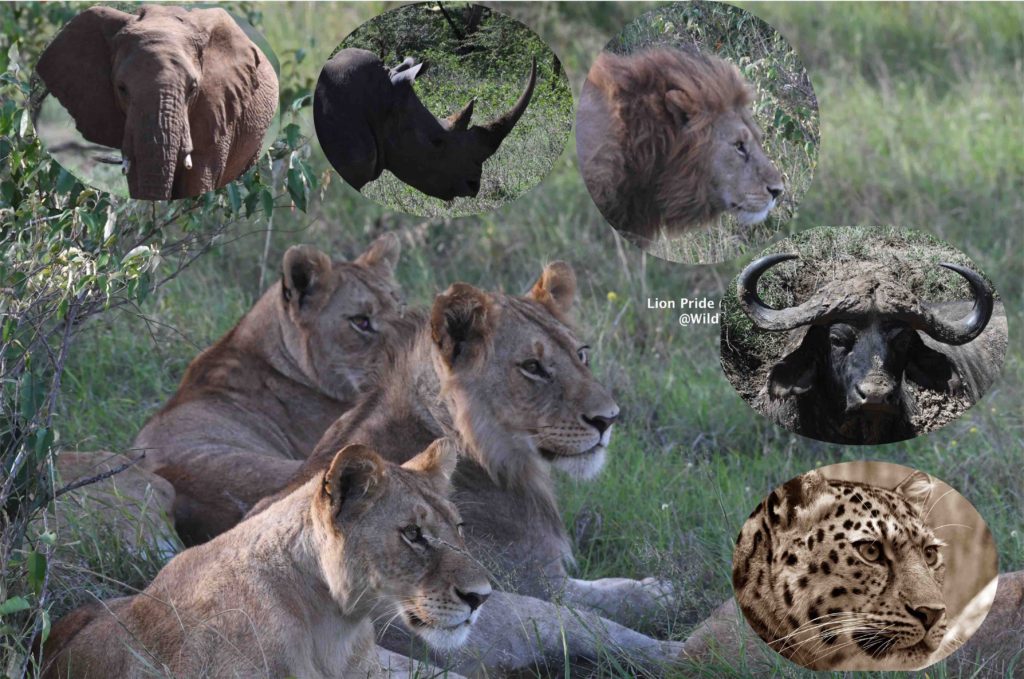 If you can spare only 3 or 4 nights, I would say pick Masai Mara but make sure you have very good guides as tracking and sighting leopards and rhinos is very tough. Other three of the Big 5 are easy @ Mara and also Cheetah is not tough either.
For leopard sightings, one needs to know where to search as far as leopards are concerned and also able to decipher baboons alarm calls as well as say black-backed jackals, movements/behavior/calls of say impalas & gazelles, etc and also understand pug marks, movements, etc. Please note that leopards are active during dawn and dusk and all other times they are hidden and probably resting/sleeping in bushes and on tree branches.
For Rhino sightings, unlike leopards, rhinos are not predators and hence you won't get any alarm calls and there are hardly 40 black rhinos left in Mara and it's really difficult to track them. All I can say is that, start your safaris real early and look for radio calls of someone spotting the rhino and rush there. We got super lucky and did see Rhino as well as all of Big 5 in Mara but that's again pure Luck as far as Rhino was concerned but we tracked the leopard for sure with just a few impala's behaviors and alarm calls.
But if you can spare at least 5 nights, I would suggest 2 nights in Nakuru and 3 nights in Mara and each is separated by 6 hours and can do that travel easily. The reason I suggest Nakuru is that chances of seeing a Rhino, both Black as well as White, is very high and hence you are derisking the Rhino sighting in Mara.
If you can spare 7 nights or more, I would suggest adding Samburu as sighting leopard is high here. Samburu has the best leopard density in Kenya as well as best sighting chances. So I would suggest 2 nights in Samburu, 2 nights in Nakuru and 3 nights in Masai Mara will be ideal. About 6 hours from Nairobi to Samburu and another 5.5 hours from Samburu to Nakuru and another 6 hours from Nakuru to Mara and another 5.5 hours to Nairobi from Mara
Note: Instead of Nakuru, you can always add Ol Pajeta Conservancy which is also an almost sure shot for Rhinos and you also get to see Chimpanzees (a rescue center)
Of course, if you want to see Mount Kilimanjaro, the highest mountain in Africa, and/or photograph animals with it as background, add Amboseli for 2 nights
The Great Migration of Mara (& may add other 1 or 2 parks as anyways I have gone that far)
Since Migration (Crossing) is your main aim, you have to do Masai Mara and that too in the months of July, August, and September. But it is not guaranteed that you will get to see the crossings as it does not happen every day. In 2018, there were 23 days when the crossings happened in the say 90-day period of July/August/September and more so in July and less so in September and for a sure shot of witnessing the migration, you need to have a look at "Migration Index" drawn from various years of migration data (which will come soon on WildTrails.Co and also on WildTrails App) to plan your migration dates better keeping your chances of sighting migration higher.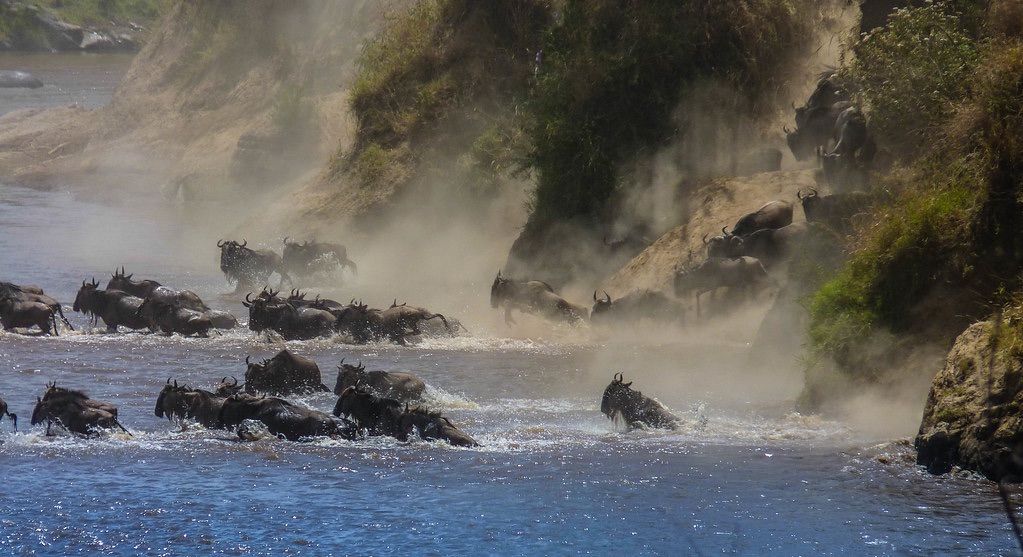 Ideally, three night to four nights to five nights better depending on which part of July/August/September you are planning. As per the last few years of migration data we have, the number of days you want to be there can be optimized based on which dates you are going there.
Also, if you want to add a couple of more parks, Nakuru will be a good addition as it's approx 6 hours from mara and you can get to see Rothschild giraffe and also Black and White Rhinos. Amboseli may be as you get to see amazing Elephant bulls and herds & herds of them and you can photograph them with the Kilimanjaro background. You can add maybe Samburu which has the highest density of leopards in Kenya and also you get to see Grevy's Zebra, Reticulated Giraffe and lot more species but you need to break your journey for a night (maybe in outskirts of Nairobi or may be in Mount Kenya) as Samburu is north of Nairobi by six hours travel. Also, you can add the Ol Pajeta Conservancy as you get to see Black & White Rhinos and also they have a Chimps rescue center over there. Ol Pajeta is approx. 4 hours from Nairobi and approx 2 hours from Samburu.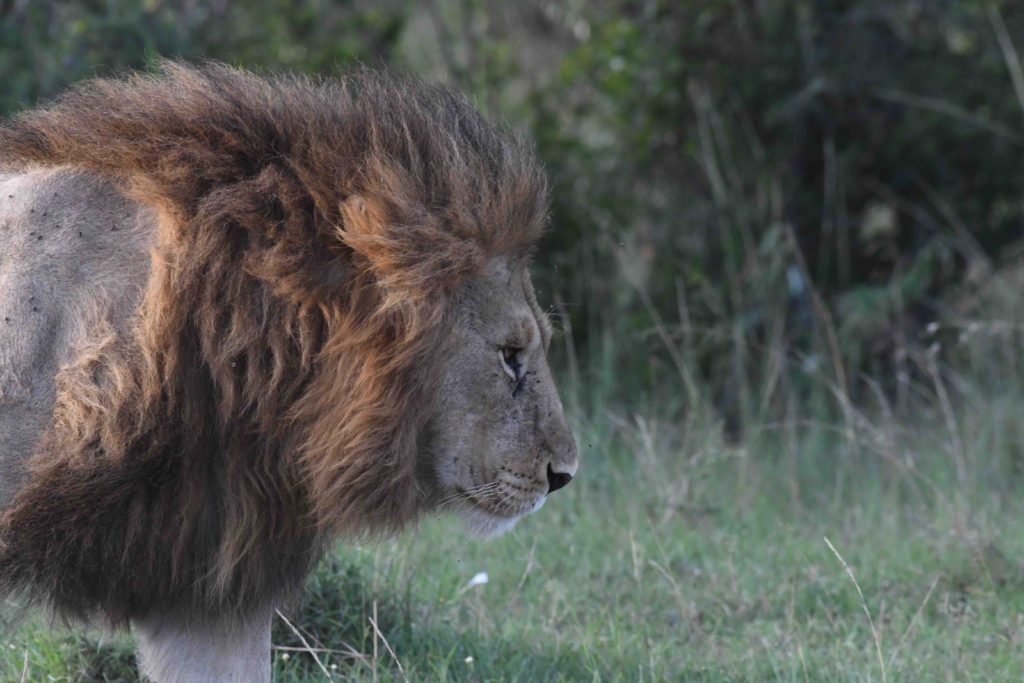 If you have just 3 or 4 days to spare, then planning only Mara is the right thing to do. You don't have to add any other parks. Also if you can get a diligent guide, you can get all Big 5 over there irrespective of the season (I saw and photographed all Big 5 during the low season – more on seasons in the ensuing section). Read more about this in also item number 2 above
Multiple parks to see the diversity of wildlife (& not just Masai Mara)
I would do Amboseli for 2 nights for seeing the herd of big bulls (elephants) in the backdrop of Kilimanjaro, will do either Samburu for 2 nights mainly for the leopards and also Samburu Special 5 (Grevy's Zebra, Reticulated Giraffe, Gerenuk, Somalia Ostrich, and Oryx), 2 nights in either Ol Pajeta or Nakuru for Black and White Rhinos, & Rothschild's Giraffe in Nakuru, three to four nights in Masai Mara and if still days are left, one of two in Lake Naivasha to cover say Crescent island and Hell's gate. So all depends on the number of days you can afford to spend there but 3 to 4 nights are a must in Masai Mara.
I know all of Kenya and I will plan my own itinerary
You should clearly plan to keep the kind of mammals & birds you want to see and point 1 and point 4 will help you plan for sure.
Any of the above with photographing Kilimanjaro
Obviously as explained above, Amboseli is a must and is an amazing place. Ideally, this place should be a must in your itinerary if you can manage. Not only you get to see famous Kilimanjaro so close by but you get to see huge herds of big bulls (Elephants) and walking in line and their color is so grey (due to habitat soil color of course) and it looks so different from the ones you see elsewhere
Tell us what you want and we will design the best itinerary for you 🙂
WildTrails is a Wildlife Safari Trips Experts Company driven by Technology, Sightings Data Analytics & which employs Artificial Intelligence (AI), Machine Learning (ML) to get Predictive analysis to help our customers maximize the probability of sightings be it Tiger, Black Panther, Leopards, etc in India and Big 5, the Great Migration/Crossings in Kenya & Tanzania. If you are interested to see how data plays a role in planning a perfect trip, do visit our web site or download our app on Android or iOS. If you are interested to get a quote (without visiting our website or downloading our app), drop an email to bookings@wildtrails.co

We can Design an hassle-free trip for you optimizing on sightings of Big 5 or the famous Mara Crossings and/or whatever parks you want based on the mammals and birds you like to see.
Seasons of Kenya
Generally, wildlife seasons are divided as below which are,
Nov to Dec – Festive Season
July to Oct – Peak Season (migration period)
Jan to Mar – High Season
Apr to June – Low Season (rainy season and it mostly rains in the evening)
Weather in Kenya
I have written a separate blog for this and explained the weather, temperatures, rains over there including the average temperature over the year park-wise and also you can find what's the best season and what to pack and what's the ideal season and lot more. Please do visit the blog – Round the Year Weather Conditions in Kenya for Safari Trips
What we do at WildTrails?
WildTrails is a Wildlife Safari Trips Experts Company driven by Technology, Sightings Data Analytics & which employs Artificial Intelligence (AI), Machine Learning (ML) to get Predictive analysis to help our customers maximize the probability of sightings be it Tiger, Black Panther, Leopards, etc in India and Big 5, the Great Migration/Crossings in Kenya & Tanzania. If you are interested to see how data plays a role in planning a perfect trip, do visit our web site or download our app on Android or iOS. If you are interested to get a quote (without visiting our website or downloading our app), drop an email to bookings@wildtrails.co