Kabini Morii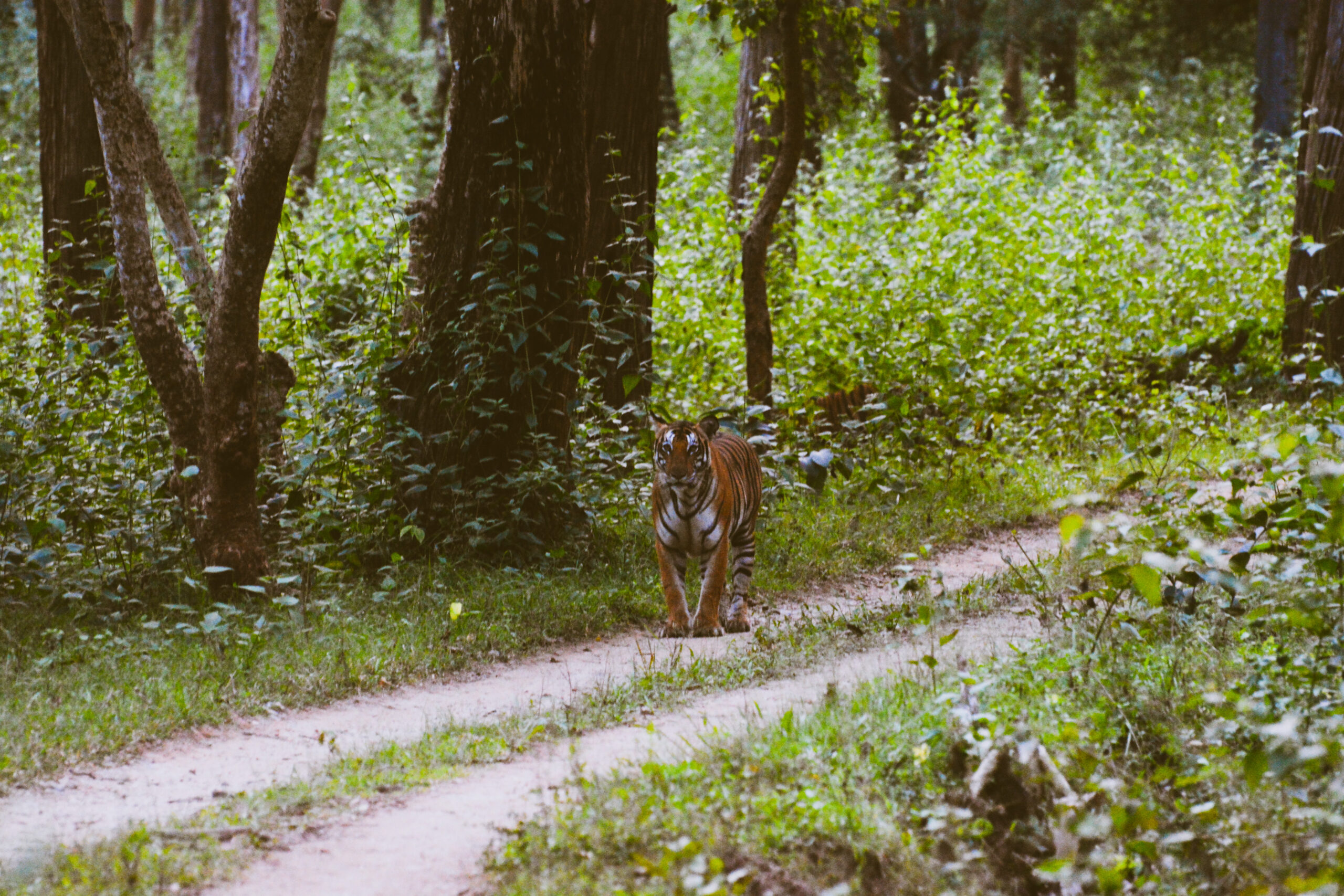 'Re-colouring the panegyric of blood

rendered with lullabies —

remembrance of the same past,

returned to the same world,

O warrior, who are you?'

Chakravyuh, No other world, Kunwar Narain (Translated by Apurva Narain)
As I was trying to adjust with the habitual assault on my senses after spending five days in a place where my mornings were green and evenings were orange — where I was surrounded by Light-worms, glow of the reeds, gliding shadows of wild animals, breeze's quivering reflection on quiet water, occasional rustle in the bushes, sight of raw flesh and chilling call of different species as if just to announce, in your theatrical matrix we exist too, I thought about Mahadev Nayaka, a forest watcher who was found dead in April 2020 under suspicious condition at Gurugala Kere, a 12-feet water hole inside the Nagarhole National Park.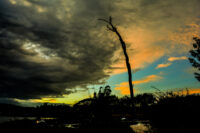 Reported version suggested that he got separated from other team members when a herd of elephants chased them one night and he might have accidentally fallen inside the pit. He was under the duty of chasing elephants back to the forest but those behemoths apparently attacked the forest chasing squad in that fateful night when Mahadev went missing. While rest of the members came out scathe-free, he was nowhere to be found till his lifeless body was discovered at Veeranahosahally range next morning.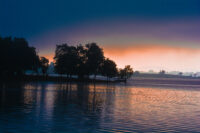 An expert naturalist jolted my rumination with his insight, 'It's not the season for elephants because post-monsoon there's now ample water inside the core area'; when I was on a jeep safari in last October in the south-eastern area of Nagarhole, known as Kabini Wildlife Sanctuary.
Within next 10 minutes or so, in Zone A, nine elephants arrived beating the conventional wisdom: a herd of six, another mother-son duo and a pregnant elephant, a first for me. Yes, no matter how boorish it sounds, there's only one rule in jungle: there's none.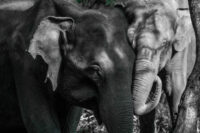 After looking at this mild foot-swinging gesture by a female which bent a tree, I quickly realized why someone who worked inside the forest for four years would find a water hole, more so when he claimed not to be an efficient swimmer, to escape from an animal he was well-acquainted with. Elephants that we mostly get to see near temples, training camps, processions and so on are tamed to an extent till they are mentally broken. In wild, these largest land mammals are powerful enough to deliver a lethal blow from one strike, or in this case, Mahadev might have experienced acute panic attack by looking at the sheer size approaching with ferocity and got toppled.
Key Tips For First Time Kabini Visitors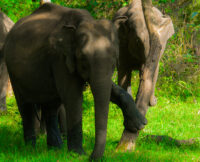 For the next few days, I met 3 tuskers and 15 elephants in this off-seasonal trip, and I was thrilled! Another mammal of massive built that I have come across in numbers in every safari was Gaur, often mistaken as Indian Bison. I observed how quickly their otherwise peaceful disposition changed when once our vehicle came too close for comfort, particularly in the presence of calves.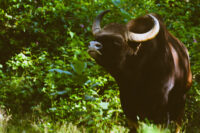 Also, swift movement of two dark bushy tails kept my eyes engrossed in this brilliantly verdant post-monsoon topography: Stripe-necked mongoose on the ground and Malabar squirrel on top branches. And then, I was blessed with rare sighting of a Monitor Lizard, close relative of the popular Komodo dragon found in Indonesian islands.
I don't suffer from mega-species myopia. So I enjoyed with an open mind the rich biodiversity and fauna all around in Zone A and Zone B alike, both comprising an effective network of game roads where safaris are conducted twice a day. With tourism geared mainly towards thrill-seeking, visitor education and guidance are practically non-existent except few rudimentary banners on the highway, MM (Mysore- Mananthavady) Road, which bisects the wood to reach Kerala.
When Is The Best Season To Visit Kabini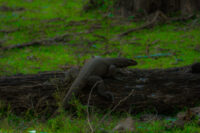 But it didn't take me any guidance to learn "Rules are for children. This is war, and in war the only crime is to lose." ― Joe Abercrombie, Last Argument of Kings
The Queen of Kabini and daughter of Ghost must have thought so. And so started the bold saga of Kismet, a name given to mark her tryst with destiny. She lost her father when she was just one year old but her powerful and intelligent mother Ghost has inculcated fighting spirit in her from the beginning, only that she perhaps didn't know what's in the making. A forest without its king creates either entropy or emptiness. Ghost started looking out for a new mate and ventured far to partner up with a shy male tiger, Valentino. When Ghost returned to her original ruling land after months of rendezvous with Valentino, she didn't meet her 'daughter'. Kismet by then got big enough to establish her own reign around backwater and banished both mother and other sisters from this place.
A tigress needs at least a 20 square kilometer territory at her disposal. Kismet showed zero mercy. Now survival is the Law of the Jungle — 'as old and as true as the sky', as Kipling said; and thus the new 'backwater female' was born for the locals, the undisputed Queen. And guess who she decided to make her King? Kismet enticed Valentino! Together they started to rule the forest land near Kabini backwater.

Irrespective of our level of interest and expertise, it's an unmistakable joy to savour big cats in wild. However, that's not what the experience of jungle is all about. I had decent sightings during this off-season, but it also took 7 back-to-back safaris and all previous experience of utter frustration, plenty of duds, lots of false warning calls, 5AM alarms on vacation, little rest and relentlessness to get there. In 2016, I came to the same Nagarhole from Kutta side and hardly spotted any big mammals. I didn't go back with huge disappointment though. This entire unpredictability is what adds up to the charm of forests for me.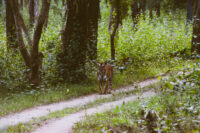 On the very next morning, sound of twigs breaking drew my attention and I saw a gray langur staring at me. Our eyes locked in silent admission of respect. These old world monkeys are immensely significant to maintain the balance and often their calls and tooth-grinding serve as predator-mobbing alarm calls supposedly out of altruistic intent. One could immediately sense the change in body language amidst this grazing herd of spotted deer.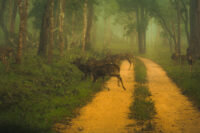 Spotting a big carnivore in a forest is not just a matter of luck or game of chance, it actually boils down to patience and tracking (predominantly through such alarms, pugmarks and latest kill/sighting location reports through word-of-mouth). The animals got used to the sound of vehicle engine in the tourism zone, but human sound is what they are mostly petrified of. That's why maintaining absolute silence and patience, which unfortunately many safari visitors don't abide by, can be the deciding factor.
And here came the majestic Bold Male, the full-grown son of Kismet from her first litter. He has made himself visible from the thick bush for a very brief while before getting out of our sight into dense thicket and I only managed a record shot. A new backwater male is in the making! However, with 33 tribal settlements, 96 peripheral villages and coffee estates forming an enclosure inside the forest, almost 150 km. of Nagarhole is claimed by human habitation and there is a steadily increasing pressure on the buffer zone. The success of any conservation program creates unregulated population rise if kept unchecked and that will only augment man-animal conflicts. So the fight for survival will only get fiercer.

An unknown terror consumed me for a brief while when I got to observe the fresh sight of gory rampage created by a pack of Asiatic wild dog (Dhole). I remembered Tahir Shah from the House of the Tiger King: The Quest for a Lost City ― "The forest did not tolerate frailty of body or mind. Show your weakness, and it would consume you without hesitation." I didn't know whether I should have felt sad at that sight, but the lustre of blood on grass blades contrasting the eternal green of forest made things primal and neutral. I thought about the fawn's mother once and then thought about the canids' need to satiate their hunger, and with a heavy sigh, told myself here "A deer's cry never spooks the tiger"!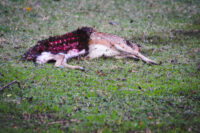 Nothing could hit hard with transience of all living things, of this universe itself, like that sight did. As I was prepared to leave in forgetfulness of all ill in the world, I noticed that a changeable hawk-eagle, happy in its rootlessness, dismantling the props of excess feather.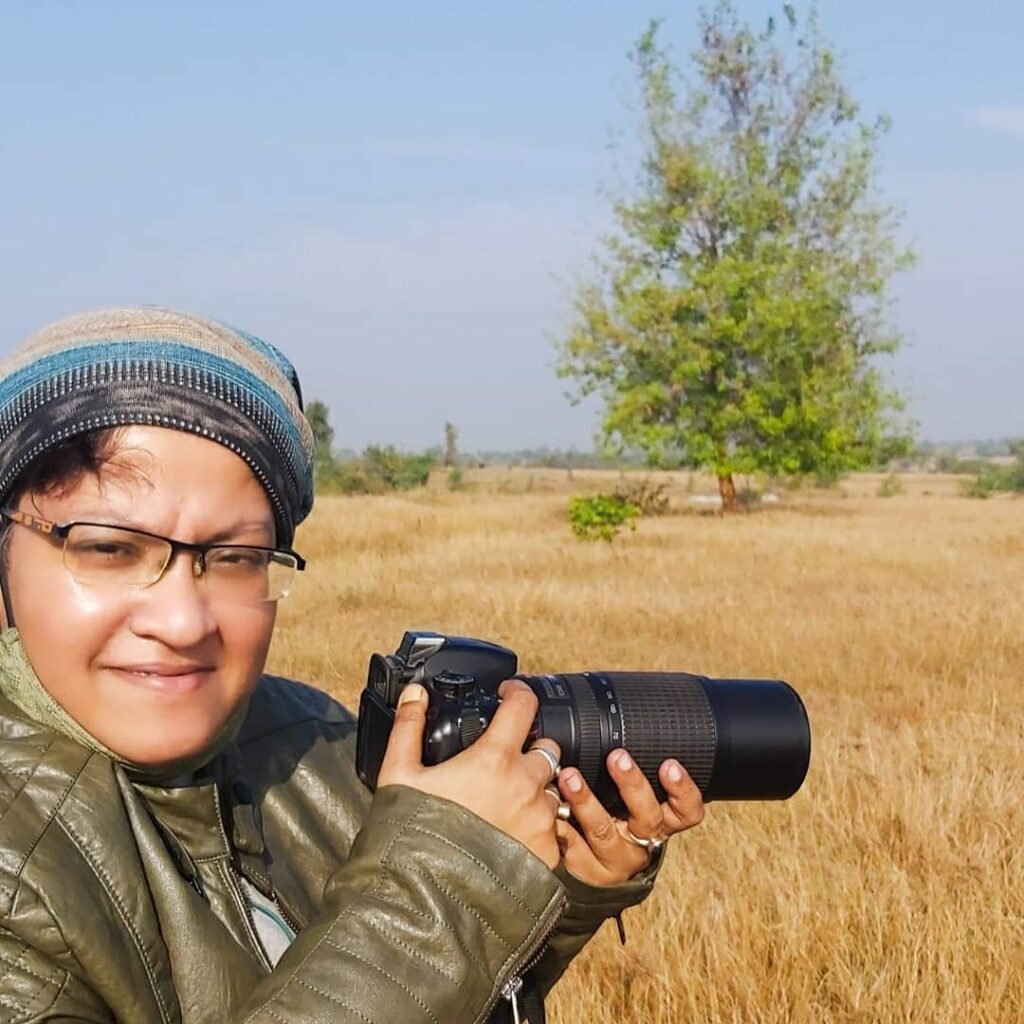 Author Bio
Amrita Ghosh
A keen observer with a diverse range of interest and a natural sense of wonderment about the world around, I'm the creative head, writer and photographer of Darkroom, My Photostories – the website that I created to satiate my passion for storytelling, whenever I get some time from my full-time profession. I'm also a proud companion of Moa, my beloved dog.
My WebSite : PhotoStory.Online
InstaGram : ghoshgoes
Total Page Visits: 1122 - Today Page Visits: 1
---
---
Play with WildTrails Intelligence Tools
1. How many times tiger is seen per month?
2. What's going on in Indian Forests today?
3. Interested in playing more with Tiger sighting graphs? Click
here?
---
Buy Wildlife Fashion Accessories
Exclusive Online Store for wildlife products
Packages
Packages Loading...
Recent Posts