How to pick the Right Pench Safari Gate?

This article explains how to pick the right Pench safari gate considering the fact that there are a Eleven safari gates [5 in Madhya Pradesh and 6 in Maharastra] and all gates are separated by around 20 to 100 kms.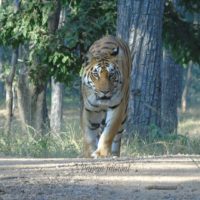 Pench tiger reserve / national park is the only national park that straddles across two states – the state of Madhya Pradesh and the state of Maharastra. Planning a Pench trip gets sometimes daunting as there 11 entry gates, 2 states and 2 forest department to deal with and completely 2 different way of booking and 2 different websites to do so.
One of the common complaints we get is that, unknowing customers book multiple safaris and they feel it is good to try different safari gates for different session just to increase their odds of sighting a tiger. On the books it seems like well calculated plan but in reality it won't work that way as Distance Between Pench Safari Gates varies from 20 kms to 100 kms and travel times are much higher as we are talking about inner forest roads and not national highways.
Pick the Right Pench Safari Gate
People go by what others say. There are some popular gates and people just book safari blindly from those gates without even checking the historical tiger sighted data over there there nor even without enquiring about the tiger movements that are happening in other areas and gates. Remember we need to follow the Tigers and not the other way around. But so far there was no data either. Today, thanks to social media and the Ubiquity of smartphones everywhere, we do have the data and now we can make smart choices and actually pick gates/zones/areas where tiger activity is happening [check outWildTrails India App and its sightings grid].
Here are some of the metrics we use at WildTrails India to help customers choose the right Pench safari gate based on various factors such as TSI* (Tiger Sighting index) for the given gate, for last 7 days, last 14 days and last 28 days and also tiger movement details for last 2 to 3 days (all are shown in the app WildTrails India App). Ideally it is always good to book a safari after seeing the TSI. It is better to book a gate based on TSI and preferably as late as possible [but not late enough to lose the tickets and see a 'all-tickets sold out' board]. Since safari needs to be booked way ahead of time, another way of tackling this issue (Slightly expensive) is to book all 3 gates in advance and pick the gate that has the maximum tiger sighting close to the day of your safari [We offer multi-gate economical Safari package – please check with us]. Also topping this with an expert tiger tracker increases exponentially your chances of seeing the tiger.
*TSI – Tiger Sighting Index ™
Madhya Pradesh Pench verus Maharastra Pench
Today interestingly Pench means it is always Pench Madhya Pradesh and Pench Safari Gate means it is always Touriya which is the most popular gate at Pench but records show that amazing sightings are going in in Khursapur which is in Maharastra and probably less than 7 kms from Touriya gate.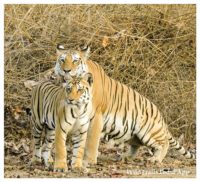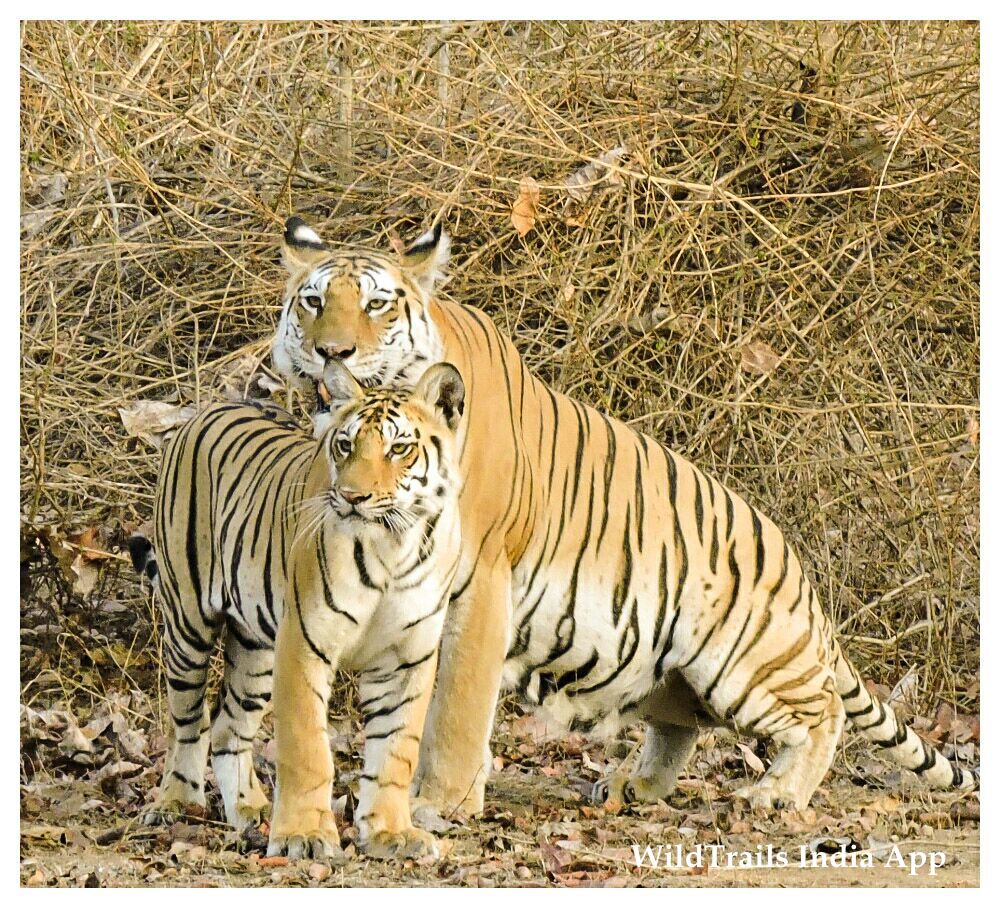 Hence never assume well knows gates are best for Tiger Sighting – it might infact be counter-intuitive to it and more Tigers are being sighted and spotted at other gates. Always check the Tiger Movements before arriving at a decision on what gate to book.
Further Info:
For further info or booking assist please don't hesitate to contact us via email at pench@wildtrails.in or Call us at +918033512427 or WhatsApp us at +919901175444. You also get complete & detailed info on WildTrails India app.
[faq group=pench]
Further Reads:
Key Tips for First Time Pench Visitors
Distance Between Pench Safari Gates
---
WildTrails (Tm) India App – "Discover Indian Wildlife Like Never Before"
PS: Please be a responsible wildlife tourist; No littering, No sounds, No feeding, no getting down from the safari jeep (when on safari), No phone calls. Remember that we are visiting their home and when we are there, let's follow their rules.
[The WildTrails India App is the best way to get all the details about Indian wildlife sanctuaries (best travel times, safari details, animal sightings, forest accommodations pairing, wildlife related activities, prices, etc). Learn more about WildTrails of India here. ios App is here. Android is here, and Web is on the way. Please do like us on our facebook page here.]
Total Page Visits: 5027 - Today Page Visits: 1
---
---
Play with WildTrails Intelligence Tools
1. How many times tiger is seen per month?
2. What's going on in Indian Forests today?
3. Interested in playing more with Tiger sighting graphs? Click
here?
---
Buy Wildlife Fashion Accessories
Exclusive Online Store for wildlife products
Packages
Packages Loading...
Recent Posts