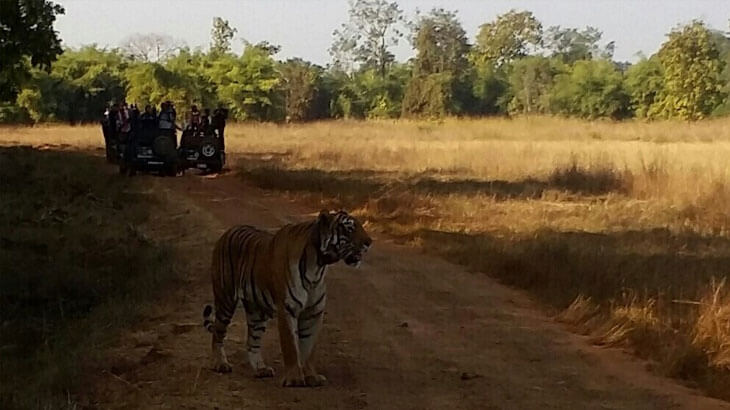 The Magical Tadoba, The Heaven for Tiger Sightings!!
The Magical Tadoba, The Heaven for Tiger Sightings!!
Tadoba also known as TATR whose full name is Tadoba Andheri TIger Reserve and a national park is located in Chandrapur district of state of Maharashtra, just 140 kms south of Nagpur.
This is a magical land for Tigers and there is no other place which guarantees sightings as much as Tadoba can guarantee and if you stay for say 3 nights, you end up getting atleast 6 safaris and in that it is almost impossible not to sight a Tiger and there are people who have seen more than 30 instances of Tiger sightings in those 6 safaris – be it Sonam, or Maya or her cubs, or Choti Tara and many more.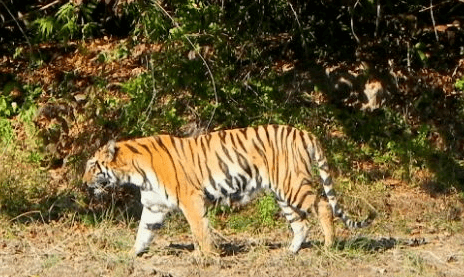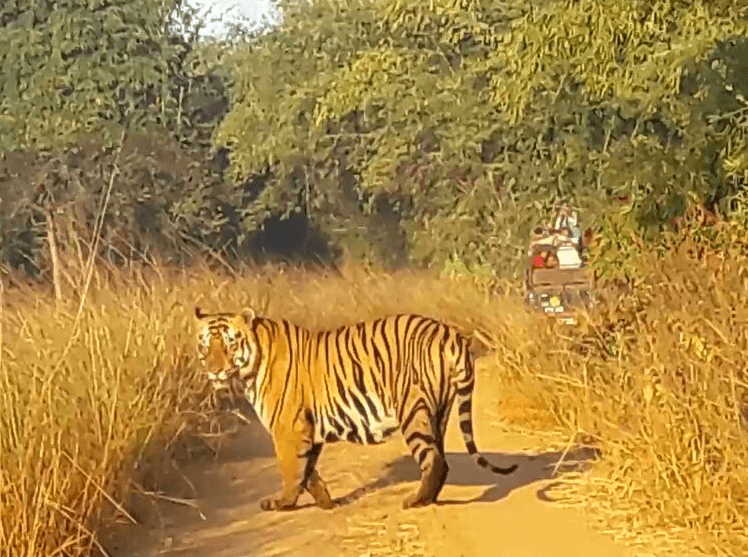 If you are behind Tiger Sightings, don't ever miss going to Tadoba but unfortunately going there requires a lot of meticulous planning, to know a lot of knowledge and information and worse you need probably book a minimum of one to two months ahead. Of course you can go to a tour operator but generally what can be done in a certain amount will be thrice as expensive.
The process is something that cannot be easily found out by googling on the web as there are too many confusing info with no one giving any real concrete step by step info to book all. Things get complicated as there are 6 gates where safari starts and add another 5 to 6 buffer gates and they all spread around the park which probably is 300 kms circumference and one mistake you end up staying in a resort which is 150 kms away from your safari point and that's it and the whole trip is gone and many many such issues.
Fortunately we have WildTrails India App which gives detailed info on each and every aspect of the park, including how to reach there, how to book a safari with a complete step by step procedure, how to book a resort that is close to that safari gate where you booked the safari, what to do on the of the safari, how to get the gypsy, how to contact the guides and drivers so that they can be your guide/driver combo for the entire say six or eight and lot more. Unbelievable info, all in one place and you will never find all of it and all organized in such a manner anywhere on the net!!
Here is the link to download the app and your entry to the magical land of Tadoba and the heaven for Tiger Sightings!!
————————————–
WildTrails (Tm) India App – "One Stop Destination for all Indian Wildlife Enthusiasts"
PS: Please be a responsible wildlife tourist; No littering, No sounds, No feeding, no getting down from the safari jeep (when on safari), No phone calls. Remember that we are visiting their home and when we are there, let's follow their rules.
[The WildTrails India App is the best way to get all the details about Indian wildlife sanctuaries (best travel times, safari details, animal sightings, forest accommodations pairing, wildlife related activities, prices, etc). Learn more about WildTrails of India here. ios App is here. Android is here, and Web is on the way. Please do like us on our facebook page here.
Download Highway Help App (iOS & Android) which is your friend on the Indian Highways to be your highway friend and companion.
Thanks]