The Rise Of Luxury Wildlife Vacations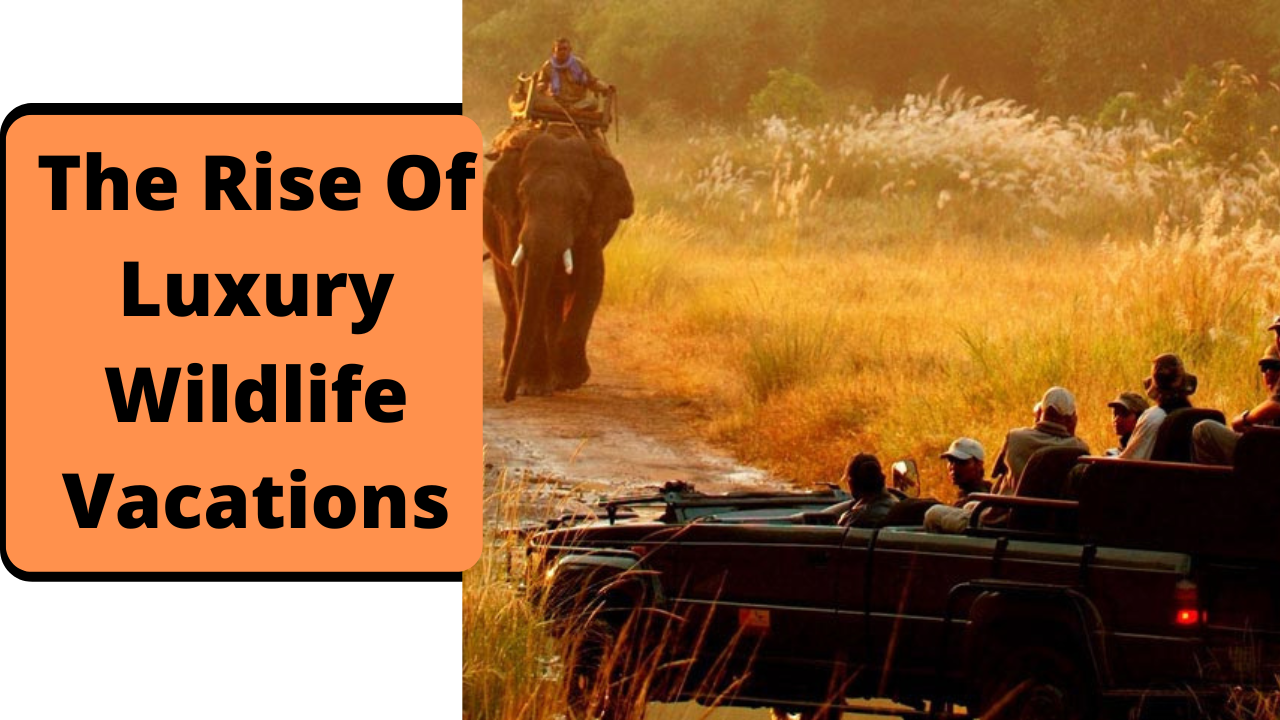 A walk on the shore, spa at the resort, ordering room service, and chilling at the private pool while being in luxurious bedding. This is what a holiday meant not too long ago, particularly before the great pandemic. The travel options are way different and better now in the so-called new normal. And wildlife accommodations are no less. In fact, they were more sought after during the pandemic era compared to other normal resorts. This was when the scope for luxury wildlife vacations rose.
About Wildlife: 
Sighting a tiger in the jungle, with your accommodation through the woods can be the closest to the ideal holiday. India has an abundant wide variety of wildlife animals and birds that live in the diverse terrain of the country. From the majestic Royal Bengal tigers to Asiatic Elephants, India accommodates this huge variety of animals in its 89 national parks, 18 Bio-Reserves, and more than 400 wildlife sanctuaries.
It is because of man's interference with nature and the resulting threats that have risen, the conservation of these biodiversity-rich spots and their wildlife in India has become important.
Why do we recommend a wildlife vacation?
Most of the resorts are truly exotic and one-of-a-kind surrounded by greens and woods.

No interference from the crowd. You get the utmost high-level piracy.

Best way to ease up on. Helps forget the normal routine, floating to the world beyond imagination.

Stay away from 4G and 5G. All you need at this point in time is the G – Gratitude for yourself.
Wildlife in Mysore and Coorg
Mysuru more popped up during the time of Dasara. However, the city has a lot more to offer than what you see for those 10 days of Navaratri. The city with one of the richest heritages and has a history beyond our knowledge. Tippu Sultan to the mighty Wodeyars always had the upper hand over Mysuru. In fact, they have ignited the city with a lot of contributions that still stand tall amidst a lot of others.
Coorg on the other hand is popularly known as Scotland of India and is not too far from Mysore. This tourist spot has a wide variety of places to explore and can be visited at any time of the year except during the rainy season.
The fact that Mysuru is one of the cleanest cities in the country and the serene weather of Coorg attracts tourists from around the world. There are a lot of places in and around these places for a tourist to explore, moreover, they are all diverse and not just one category. Wildlife is one of them. To be more precise, these places are surrounded by the greens of Kabini, Bandipur, and Nagarhole. The wildlife in this forest area has a unique way of living. They have the greatest number of tigers in the state. Besides, these woods are home to a lot of endangered species. Many more factors like this and wildlife enthusiasts crave to visit them.
Kabini is one of the places to visit while on a trip to Mysuru. It is named after the river, however, a safari drive in this area is a sure-shot worth it. A safari drive lasts for 2.5-3 hours with a high probability of sightings.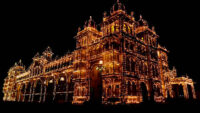 Why safari is a great add-on for your next trip to Mysuru?
The best wildlife reserve in south India and one of the best considering the major parks in India.

Home of Bagheera- the black panther that is a rare sighting.

Boat safari option is available exclusively – Very less national parks offer boat safari and Kabini is one of them.

Unique accommodation options – There are quite a few accommodations offering world-class amenities to make sure the stay is smooth and to remember for lifetime.

High sighting index – Better chances of sighting wildlife.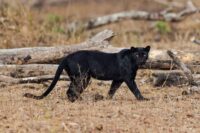 How to Reach Mysuru?
By Road
The 8-lane Bengaluru-Mysuru expressway is expected to be completed soon although it is open to the public till Maddur since October 2022. Once, it is completed, you can reach Mysuru in 90 minutes from Bengaluru.
State highway SH17 connects Bangalore to Mysore.
Nearest airport
Mysuru Airport – Lot of connecting flights from major airports of India.
Railway station
Mysuru railway station is in the heart of the city and there are trains from major cities to reach here.
Places to visit in Mysuru
Mysore palace

Chamundi hills

Krishnarajasagar dam

Brindavan garden

Mysore zoo
Distance between Mysore and Kabini – 71 km (90-minute drive)
You can plan for a 2-night itinerary if you plan to 
Day 1 – Arrival at Mysuru. Visit the palace, Chamundi hills, and KRS dam before dusk. Relax for the day.
Day 2 –  Visit Brindavan gardens before heading to Kabini. Check-in by 12 PM. You can plan for an afternoon safari. Come back by sunset and relax at the accommodation.
Day 3 – Early morning safari before checking out with loads of memories.
Booking your next safari is just a few steps-
Step 1: Head over to https://packages.wildtrails.in/
Step 2: Select your favorite National Park. Fill in the Check-in and Checkout dates along with your group size.

Step 3: Choose the type of accommodation. It can be anything as per your budget. Click on 'Details'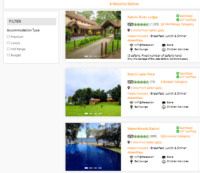 Step 4: Select the number of safari drives and the type of safari you wish to choose.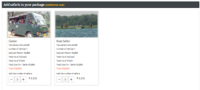 Step 5: Select add-on options if you wish to have them to your itinerary. Click on Send Enquiry.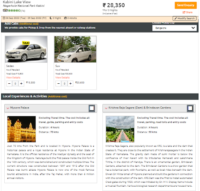 Step 6: Fill out the form-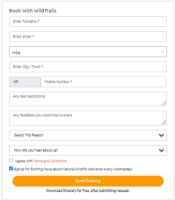 Reasons to book your holiday with WildTrails–
1)  Dedicated platform for a wildlife holiday.
2)  No travel agent commission is involved. Direct price from the resorts, hence, the best price in the market.
3)  No middlemen, no additional commissions, no unnecessary markups, the best competitive rates you can ever get, and the best part is you connect directly with the Resorts/Hotels. Further, your booking amount shall benefit the locals and hence will help improve their economic condition which in a way is critical for better conservation of the flora and fauna in the park.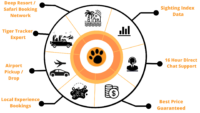 Check out the best luxury wildlife resorts for your next vacation. Book your next wildlife vacation on our website to your favourite national park.
Total Page Visits: 891 - Today Page Visits: 7
---
---
Play with WildTrails Intelligence Tools
1. How many times tiger is seen per month?
2. What's going on in Indian Forests today?
3. Interested in playing more with Tiger sighting graphs? Click
here?
---
Buy Wildlife Fashion Accessories
Exclusive Online Store for wildlife products
Packages
Packages Loading...
Recent Posts