Tracking Of The Blood Pheasant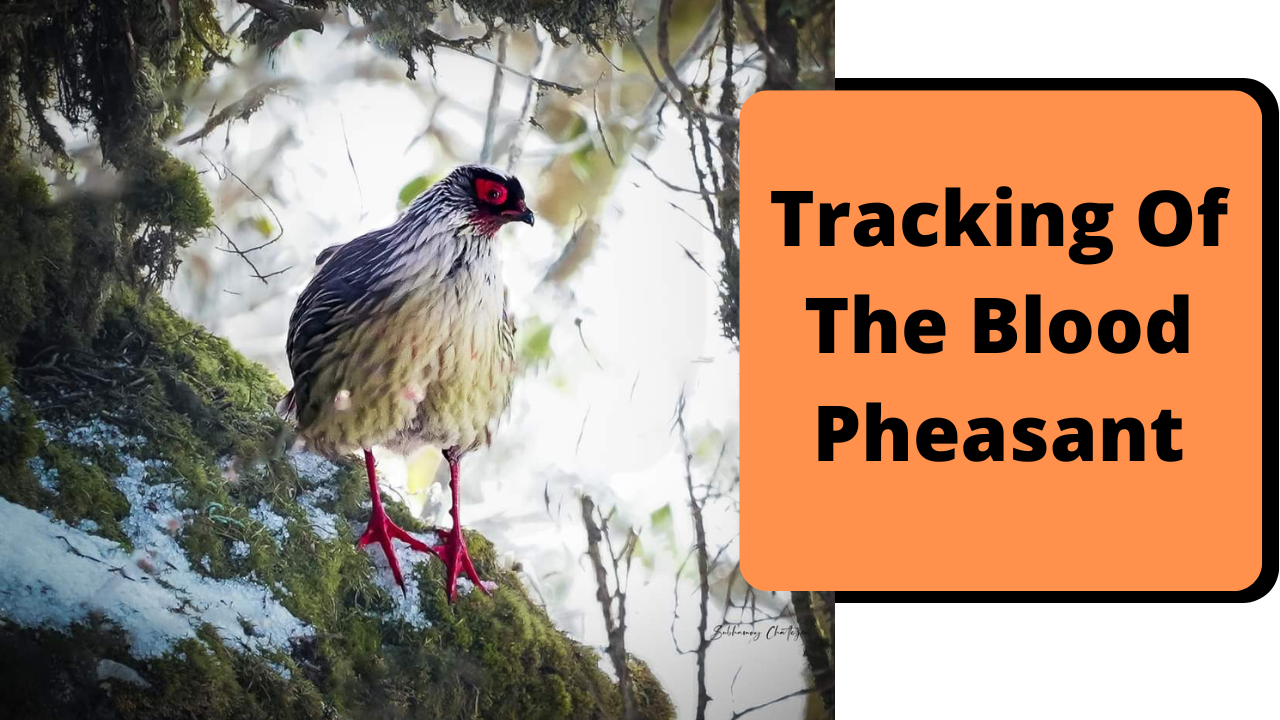 It was not easy at all, hope and despair were dangling like a rollercoaster inside me…
After three unsuccessful attempts in heavy weather and snowfall for two days, I finally had the chance to witness the majestic Blood Pheasant at 13000 feet in the high altitude of East Sikkim, near Gnathang Valley. It was a dream come true for me as a wildlife photographer.
On the fourth attempt, after reaching the area at six am; traveling through some treacherous mountain bends covered in thick snow (thanks to Aita Lukxam for excellent driving skills), I trekked and walked for one and a half hours in freezing cold, hoping to catch a glimpse of this elusive bird. Eventually, after reaching a rocky outcrop, I saw a flash of red darting across the rocks and moss. It was the Blood Pheasant !!!!!!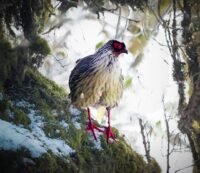 I froze, not wanting to scare it away. I slowly lifted my camera and zoomed in, trying to capture every detail of its vibrant plumage. It was breathtaking to see this bird in its natural habitat, surrounded by snow-capped mountains and pristine alpine forest.
As I watched it move gracefully. This was the moment I had been waiting for, and it was worth every failed attempt.
The sighting of the Blood Pheasant in its natural habitat will be etched in my memory forever.
The sighting was not possible without the help, encouragement, and stubbornness of Sandeep Ramz, my bird guide. My heartfelt thanks to Sandeep…
In frame …
The Blood pheasant, also known as Blood partridge, was the national bird of the former Kingdom of Sikkim and remains the state bird of Sikkim till date.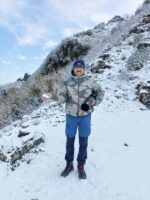 Me… after the adrenalin rush slowed down.
April 2023…
Booking your next safari is just a few steps-
Step 1: Head over to https://packages.wildtrails.in/
Step 2: Select your favorite National Park. Fill in the Check-in and Checkout dates along with your group size.

Step 3: Choose the type of accommodation. It can be anything as per your budget. Click on 'Details'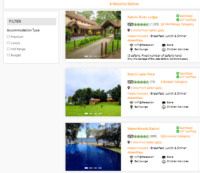 Step 4: Select the number of safari drives and the type of safari you wish to choose.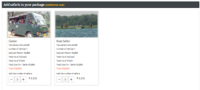 Step 5: Select add-on options if you wish to have them to your itinerary. Click on Send Enquiry.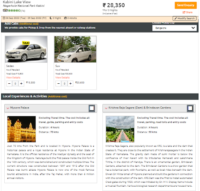 Step 6: Fill out the form-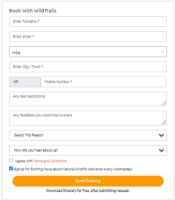 Reasons to book your holiday with WildTrails–
1)  Dedicated platform for a wildlife holiday.
2)  No travel agent commission is involved. Direct price from the resorts, hence, the best price in the market.
3)  No middlemen, no additional commissions, no unnecessary markups, the best competitive rates you can ever get, and the best part is you connect directly with the Resorts/Hotels. Further, your booking amount shall benefit the locals and hence will help improve their economic condition which in a way is critical for better conservation of the flora and fauna in the park.
To know more and to get a full list of jungle/nature resorts, please click https://wildtrails.in
Why To Book With WildTrails
Wildlife experience is much more than just booking a hotel and a safari. You need a great tiger tracker else the whole thing might fall flat. You need also a person who knows where the gate is and where the resort is and you need to make sure you enter on time also the driver should be good enough to keep the vehicle at the right angles so that photography is best on those angles. Also, he should be smart enough to move fast as soon as the news of the tiger sighting comes or as soon as the alarm calls are heard. All these have to be stitched very well to get an amazing experience and that's where WildTrails excels the best. You can read out reviews on Google to see why we are the best in this business.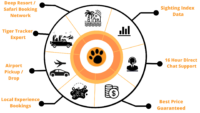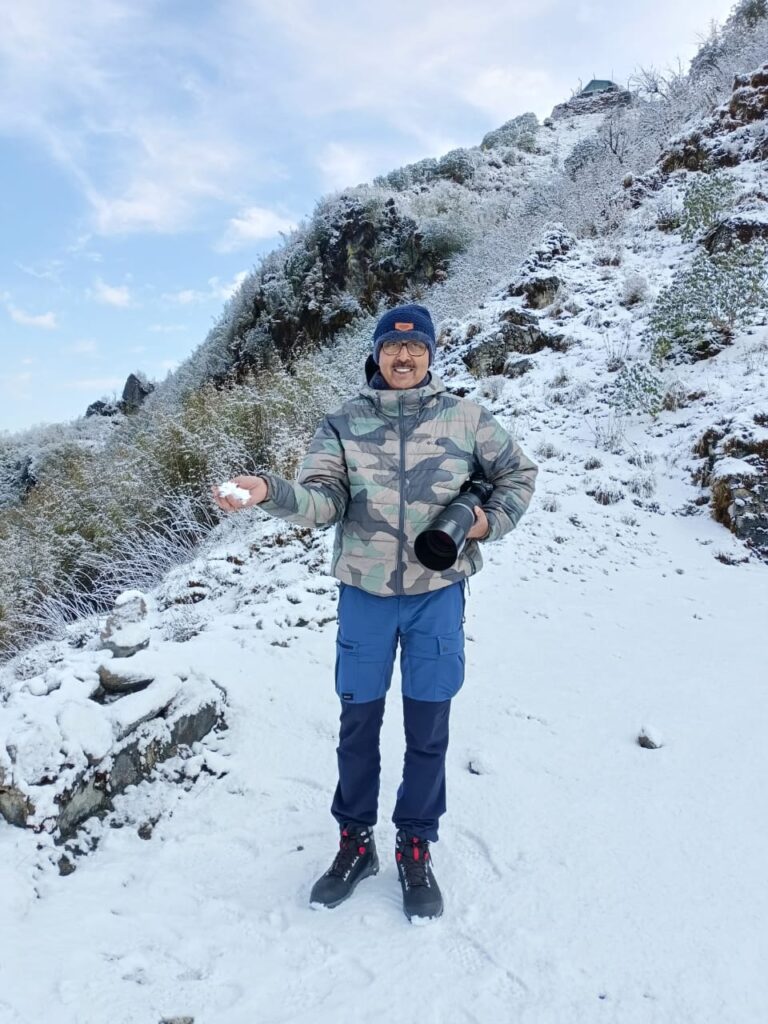 ABOUT AUTHOR
Dr. Subhamoy Chatterjee
Consultant Physician
Instagram: Picturingthewild
Total Page Visits: 1214 - Today Page Visits: 1
---
---
Play with WildTrails Intelligence Tools
1. How many times tiger is seen per month?
2. What's going on in Indian Forests today?
3. Interested in playing more with Tiger sighting graphs? Click
here?
---
Buy Wildlife Fashion Accessories
Exclusive Online Store for wildlife products
Packages
Packages Loading...
Recent Posts