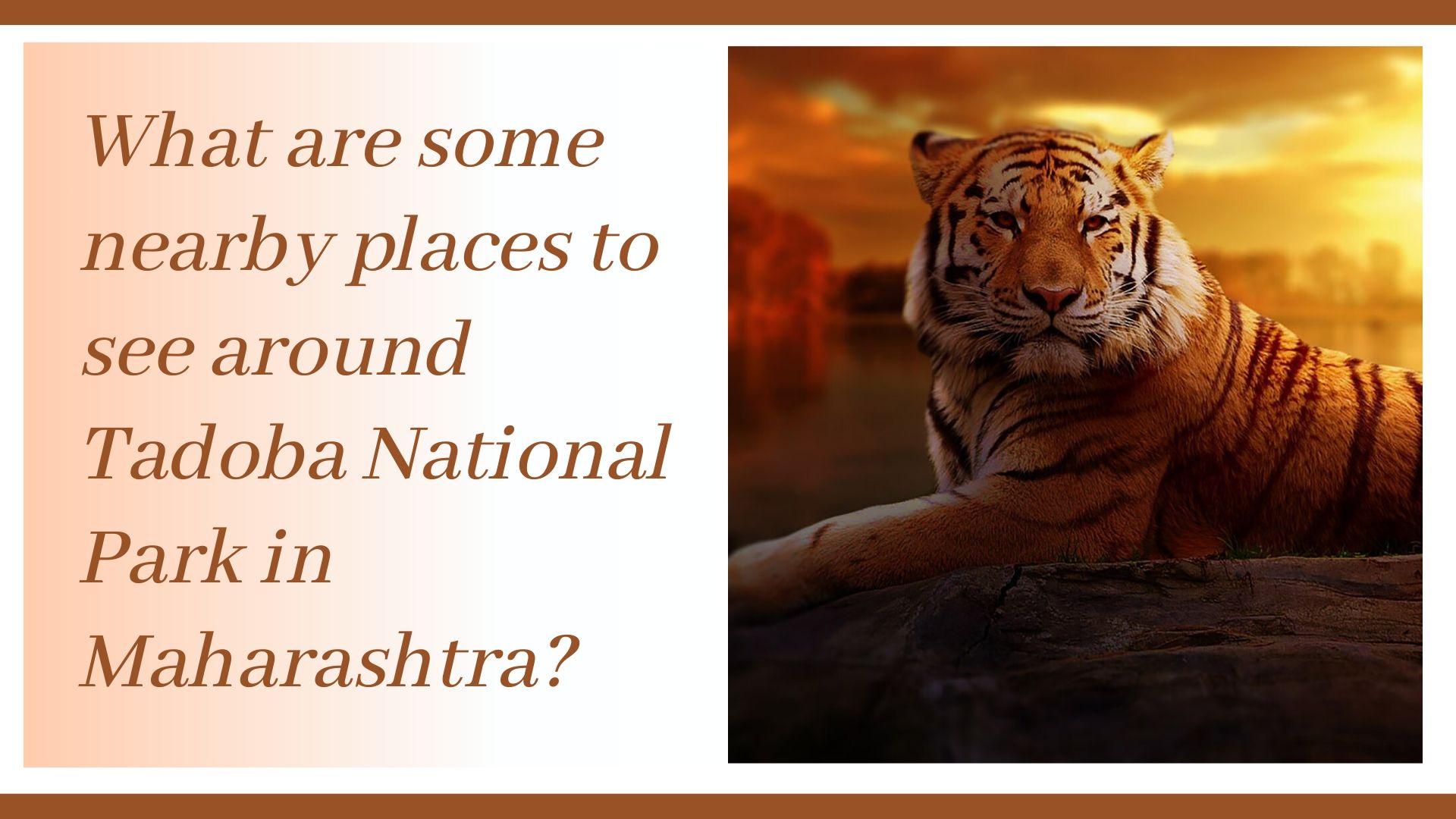 What are some nearby places to see around Tadoba National Park in Maharashtra?
Famous for its tiger sightings, Tadoba definitely has more than one reason to pay a visit. This place is an ideal weekend getaway for tourists. There are many places near Tadoba where you can experience the serenity and it would also be a perfect weekend for your kids to enjoy and to learn about wildlife. If you want to go beyond the beaches and mountains, plan a wildlife vacation amidst the forests of Tadoba National Park this time and leave with ever-lasting memories.
Tadoba National Park is established as a sanctuary in 1994-95 and brought under Project Tiger soon after, became famous as one of the country's best wildlife destinations, with frequent tiger sightings. It's also home to leopards, sloth bears, the Indian bison, dholes, hyenas, spotted deer, barking deer and sambar.
If you are looking for some more places other than the National Park, scroll down, and find everything you want to know before planning a trip to Tadoba.
The AMTE Animal Ark Anandvan, Chandrapur
This project was started in 1973 by Dr. Prakash Amte. People travel 100-150 km to this place for treatment. The animal rescue started with a baby monkey. One day Prakash Amte saw a group of people coming back from the hunt carrying 2 dead monkeys and one baby monkey(which was alive). Dr. Prakash asked them to give him the baby monkey so that he can cure the monkey but the hunters said that 2 monkeys won't be enough for 50 people to eat. Dr. Prakash Amte offered them rice and took the baby monkey for treatment and from here the center has started rescuing animals also.
The list of animals in the center is really long – Leopards, Jackals, Jungle cat, common palm civet, rhesus macaque, sloth bear, giant squirrel, rat-tail langur, four-horned antelope, black buck antelope, rat snake, Indian python, crocodile, monitor lizard, banded krait, peacocks, a spotted deer, porcupines, and neelgai. This animal ark is a major attraction for tourists and is a favorite especially among children.
Erai Dam
The dam is situated next to Chandrapur, Tadoba Andhari Tiger Reserve. The dam is 1620 m long and it is located across the Erai river. Along with the beautiful view, there are very good chances of spotting tigers near Erai Dam.
Tadoba Lake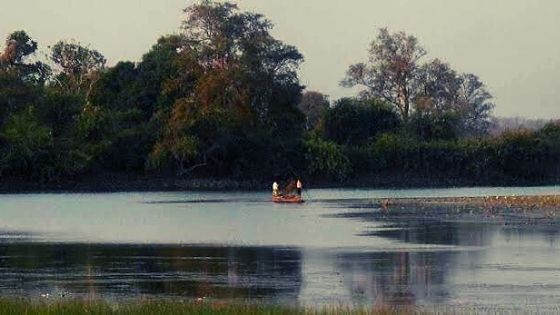 It is not just a lake, it is a spot where you can spot your wildlife animals easily. This lake is definitely a hub for all the wildlife animals. Tadoba lake is located in the middle of the Tadoba Andhari Tiger Reserve.
Many visitors have spotted Maya into view on the other side of the lake, followed by her three cubs. You can spot tigers half immersed in the water, cooling off on a hot summer morning. Maya's famous daughter Meera was also spotted here on her last few days near the river.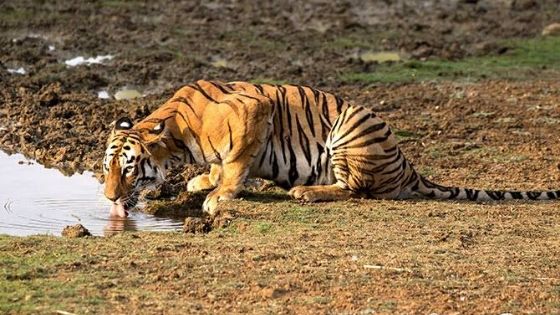 Apart from all these places, there are some famous National Parks where you can have great wildlife holidays:
Kanha National Park:
Kanha National Park is situated in the state of Madhya Pradesh. Tiger sighting is one of the main reasons for tourists to visit Kanha. Before planning a trip to Kanha. The most important thing before planning the wildlife trip to Kanha is to do proper research. According to the data, the most asked question asked by tourists before visiting Kanha is: What is the best Tiger Sighting Zone in Kanha? or Which zone to visit for the best Tiger Sighting in Kanha.
Pench National Park:
Pench is a jungle full of Beauty and the Beast. Tigers of Pench are quite famous everywhere and undoubtedly one of the biggest attractions of Pench National Park. Pench is a home for approx 50+ tigers.
Nagzira wildlife sanctuary:
Nagzira was notified as a wildlife sanctuary on 12 December 2013. Nagzira has connectivity with the main National Parks of Central India. Nagzira is considered as a hidden jewel of Central India (famous for tigers).
WildTrails uses the network of best tiger tracker experts associated with the particular zone of the park.
Tadoba Tiger Sighting Index
You can check the Current tiger sighting of Tadoba here. The recent tiger sightings data is on the basis of weekly, monthly and yearly as well. You can compare the sightings before any trip to Tadoba.
Why Book with WildTrails ?
WildTrails is the world's first and only company to bring Sightings Data, analytics into planning Wildlife holidays with all the sightings info (4 years data) to create a predictive metric called the sighting index.
WildTrails provides an easy way of seeing all possible wildlife trips for some of the top exotic wildlife destinations across the world [Currently Supporting India, Kenya & Tanzania] with an end-to-end trip right from your flights, to wildlife resorts to wildlife safaris to pickup/drops from local airports to even local experiences & that you probably don't want to miss including 16-hr support via direct chat with our world-class support staff via our App or WhatsApp (in the event of any delays or last-minute issues to any general queries about your plan or destination).
Further Info:
To get complete sighting details of Tadoba – be it core or buffer, download WildTrails India App – it also has complete step by step procedure to book the safari as well as the accommodation but if you need help, as always drop us an email to tadoba@wildtrails.in or WhatsApp us to +919901175444
QUIZ TIME
1. When was Amte animal Ark started by Dr. Amte?
A). 1973
B). 1963
C). 1984
D). 1971
2. Where was Meera (Maya's daughter ) spotted on her last few days?
A). Resting under a tree
B). Sitting on the rock
C). Near Tadoba Lake
D). Sitting on a tree log
With 4 years of Sightings data + Extensive expert tracker network in jungles, our customers had the best wildlife experiences.
Get "smart" Quote, with WildTrails
Recent Posts