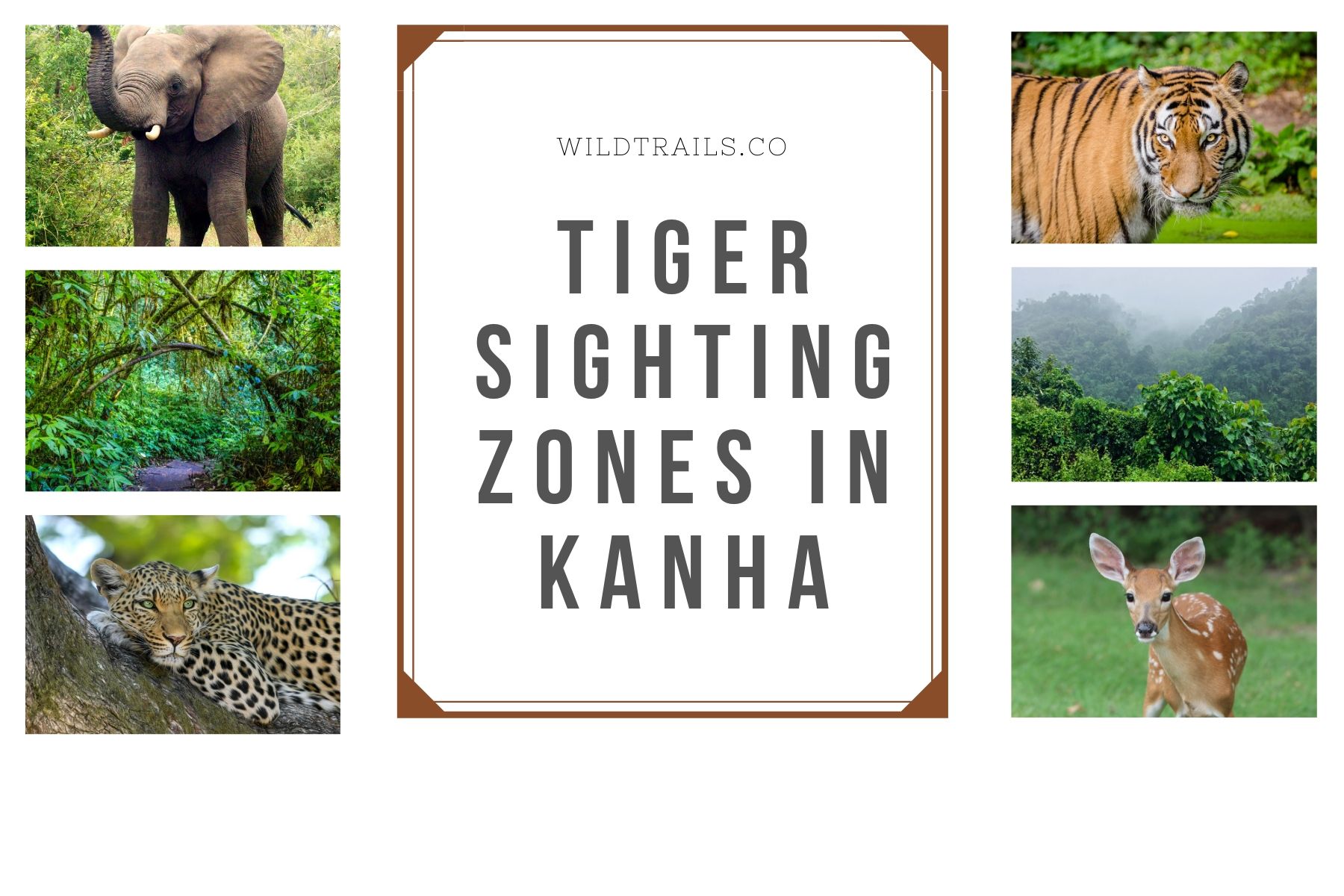 Best Tiger Sighting Zones In Kanha National Park
Kanha National Park is situated in the state of Madhya Pradesh. Tiger sighting is one of the main reason for tourists to visit Kanha. Before planning a trip to Kanha. The most important thing before planning the wildlife trip to Kanha is to do proper research. According to the data, the most asked question asked by the tourists before visiting Kanha is: What is the best Tiger Sighting Zone in Kanha? or Which zone to visit for the best Tiger Sighting in Kanha.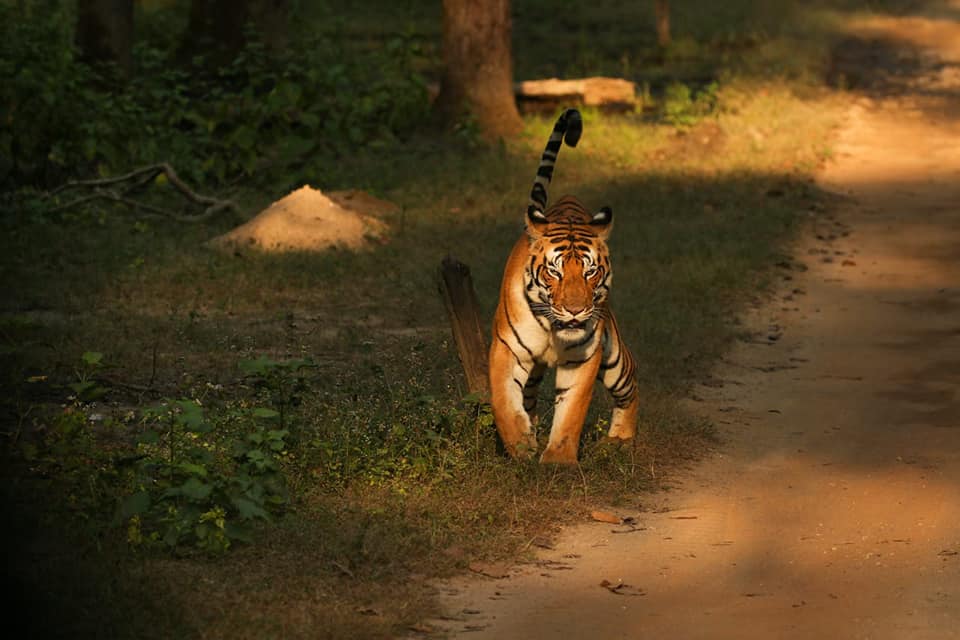 The flora and fauna of Kanha is amazing. Hallon and Banjarwere the two sanctuaries of the Kanha National Park area. These valleys used to be hunting grounds of the British who would hunt the Barasingha deer but their rapid decline in numbers forced the authorities to gazette Kanha National Park as a Sanctuary in 1933.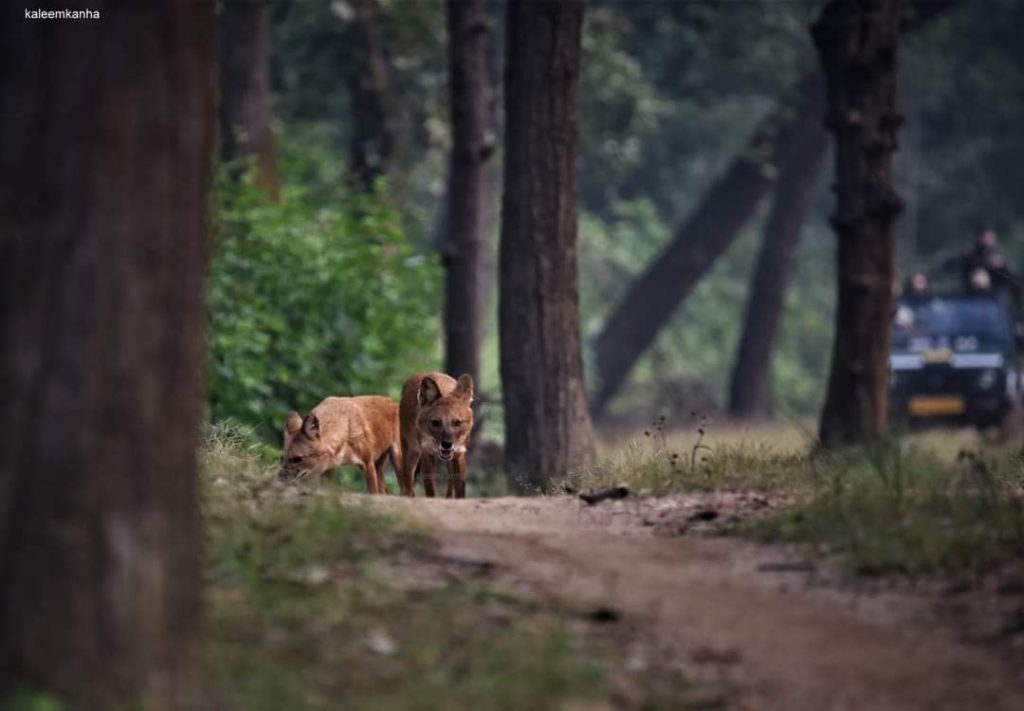 There 3 entry gates and 4 safari zones in Kanha and you need to book by the Zone and Enter by the Gate and the association between the Zones and the Gates is confusing and distances are pretty far from each other. Distance between Kanha/Kisli & Mukki zone is long which involves buffer zone (forest road) crossing, it takes almost 2 hours to travel between these zones.
There are three main safari Zones in Kanha i.e Khatia, Mukki, & Sarhi zone. These zones are considered as the best tiger Sighting zones in Kanha.
BEST TIME TO VISIT KANHA
The best time to visit Kanha National Park is winter season i.e from November to February. However, the best season for Tiger Sighting would be the hotter months (March, April, and May). You can check the TSI (Tiger Sighting Index) for the day-to-day sighting Index & for all the recent sightings in Kanha. December & January also seems the best time if you go by the Tiger Sighting Index.
There is a limited entry for tourist vehicles in the park; hence bookings should be done in advance.
BEST TIGER SIGHTING ZONES IN KANHA
There are 3 popular Tiger Sighting Zones in Kanha National Park i.e Kisli Zone, Mukki Zone, and Sarhi Zone.
Khatia Zone: This zone is also known as the Kisli gate.
Sarhi Zone: You can visit Sarhi, Khatia and Kisli zone from this entry point. Sarhi zone is situated on the northern side of Kanha National Park.
Mukki Zone: Mukki Zone is located at the southern side of Kanha. It has a separate entry gate known as Mukki entrance gate. According to Tiger Sighting Index, Tiger Sightings is best at Mukki Zone.
RECENT SIGHTINGS
You can get all the recent (session to session, day to day, weekly) sighting information of Kanha National Park and across all national parks & tiger reserves here(Click Here). We compile all these important data of all mammals, reptiles, birds and calculate what we call historic and predictive sighting index which helps the wildlife lovers to pick the park and zones based on the sightings.

Kanha
How can I increase my chances of tiger sightings in Kanha?
Research properly about the tiger sighting zones to increase your chances of tiger sightings and please go through WidTrails Recent Sighting Index to check the Current Tiger Sightings in Kanha. 
Is there any other place to visit near Kanha National Park?
Kanha Museum

Sunset Point(Bamni Dadar)

Karwardha Palace
What are the key gates and zones in Kanha?
There are three key gates and zones in Kanha namely: Khatia Zone, Mukki Zone, and Sarhi Zone. You can get all the recent (session to session, day to day, weekly) sighting information of the park in WildTrails Recent Sightings website or application
What is the best way to reach Kanha?
By Air:  The nearest airport is Nagpur, which is  266 km from Kanha. This airport is well connected with flights to the domestic as well as an international destination. 
By Rail: The nearest railway station is Jabalpur, which is 175 km away from Kanha National Park. It takes 4 hours drive to reach Jabalpur from Kanha.
By Road: Regular buses are available from Jabalpur to Kanaha and from Nagpur to Jabalpur. Taxis and cabs can also be hired easily.
What is the duration of the Kanha Jungle Safari?
Morning and evening safaris happen on a daily basis like other parks. The duration of a safari is also 3.5 Hours across all gates.

OR

With 4 years of Sightings data + Extensive expert tracker network in jungles, our customers had the best wildlife experiences.
Get "smart" Quote, with WildTrails
Get "Smart" Quote, with WildTrails
Recent Posts