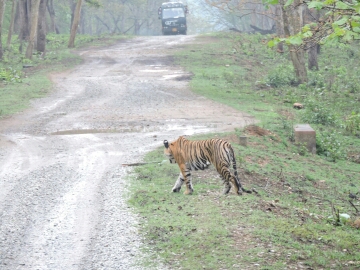 How to book online Kabini Safari?
This is the question I get "How to book online Kabini Safari?" probably 100 times a day during normal days and probably 1000 times during weekends and holidays. The simple answer is NO 🙁 The forest dept. in Karnataka is yet to enable online booking for safaris unlike the rest of country and our rock number is 17!! Anyways do read further for your options to book and enjoy a safari at Kabini.
Kabini
Kabini Jungle Safari is something everyone wants to do because of the amazing sightings one gets there be it tigers or leopards or elephants or a black panther or all types of deer or a gaur (Indian bison) or a pack of wild dogs and many such mammals and variety of birds, be it crested hawk eagle or a crested serpent eagle or a drongo or peacocks and many many such birds – as they say Kabini Never Disappoints!!
[Please note that Kabini is not a separate forest or a national park but the southern part of Nagarhole National Park and Tiger Reserve which is popularly known as Kabini as it is on the banks of the river Kabini]
How to book online Kabini Safari?
As I said earlier, there is no way you can book online Kabini Safari, unfortunately, but the closest you come is to book the tourism department lodges which comes with the safari (Stay cum Safari with all meals package). Alternatively, if you need just the safari sans stay, go and buy your tickets in person (with valid Govt Id, one ticket per person) at Dammanakatte Forest Dept office in Antharsanthe which is just 1 km from the Kabini forest Gate.
There is another procedure to follow to buy tickets (not book online Kabini Safari but offline) at  Dammanakatte Forest Dept office in Antharsanthe (calledDammanakatte Antharsanthe Safari ). You need to go in at around 9.30am to buy tickets for 3 pm safari and by 4 pm for next day morning safari. Also, you get only canter safari (see pic below)  (no jeep safari) and for max 1 to 1.5 hrs. On the other hand, if you stay in Tourism Dept lodges, you will get a jeep and a boat safari for approx 2.5 hrs each
Please note and please be cautious that there are many private resorts around the park and not all have permissions for Safari for their guests and they push the guests to the Dammanakatte Antharsanthe Safari with no guarantee of tickets. Those private resorts that are permit have a limited number and hence on a full-occupancy, these resorts cannot honor all guests a safari and also they have permit only for Canter Safari and no jeep safari. Yes, our tourism department has monopoly over jeep safaris in Kabini and I told you, our rock number is 17.*
[*I meant we live under rocks :-(]
Download WildTarils App (Available on Android & iOS as well) to know all details you ever wanted to know about Kabini.
MUST READS Before you plan a Kabini trip
[Widltrails is trying hard with state forest department for an online booking system for safaris – let us keep fingers crossed and hope it happens]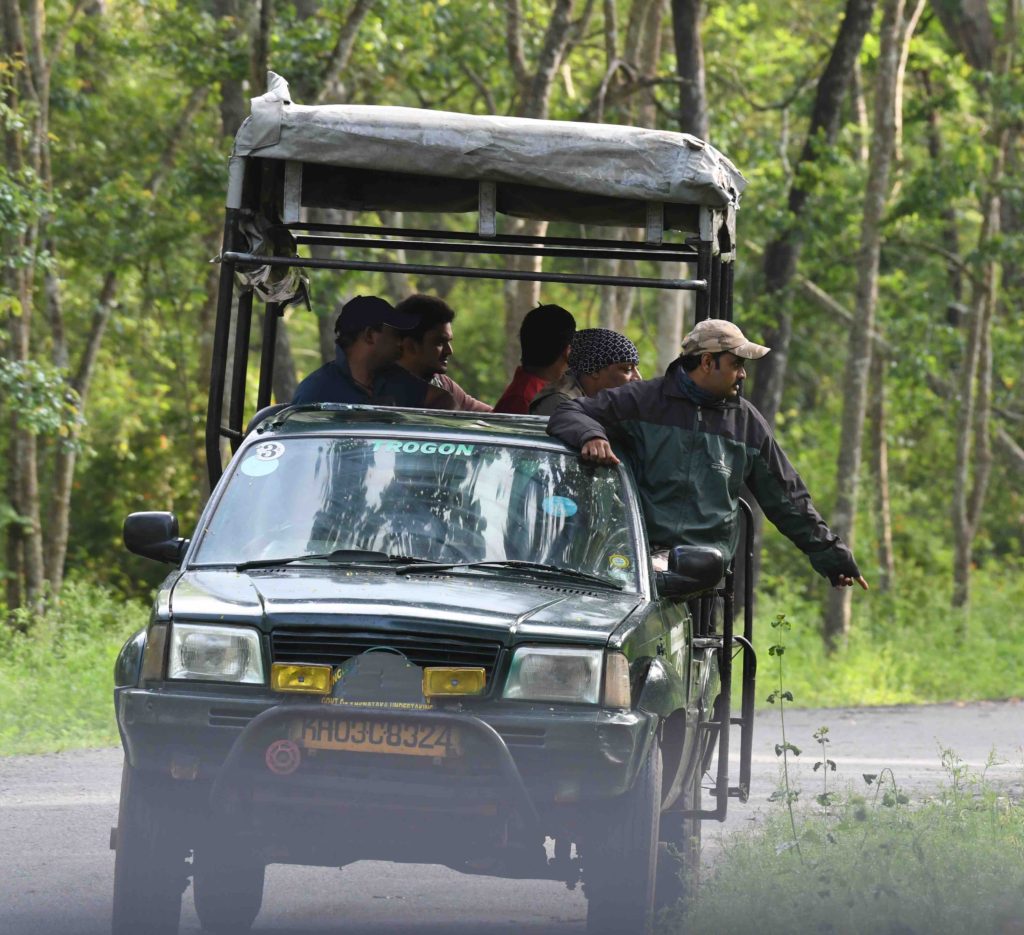 The Canter / Mini-Bus: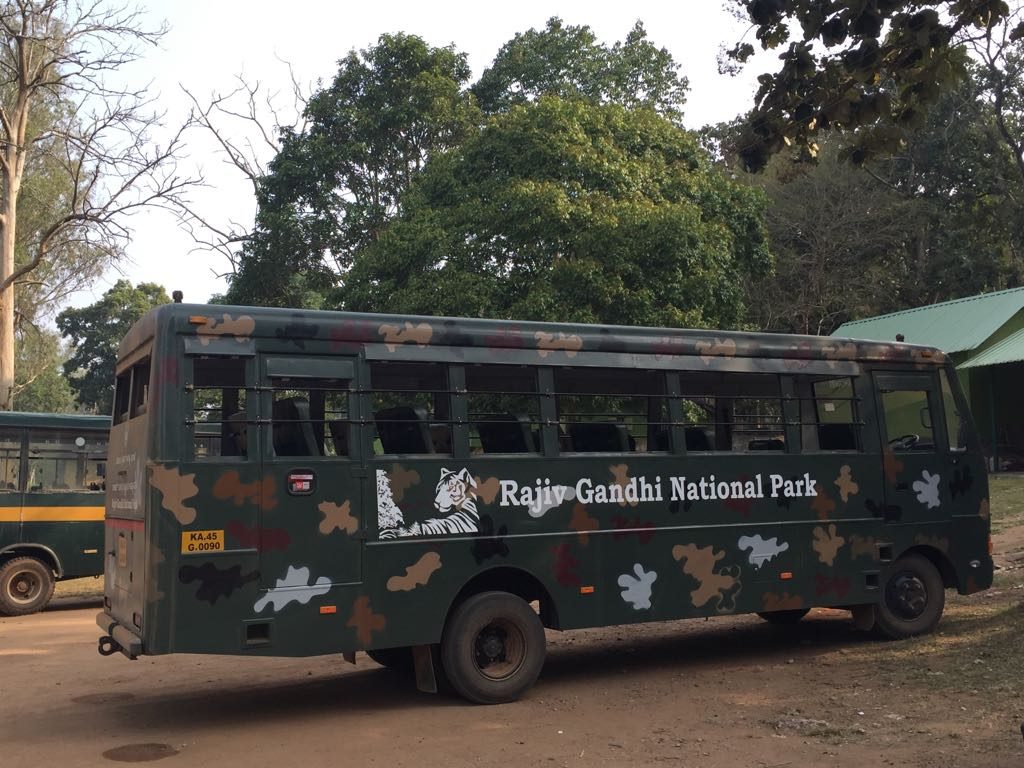 ---
---
Further Info:
If you need further info on Kabini, or want to book a kabini package, contact us anytime via an email to kabini@wildtrails.in  or WhatsApp us @ +919901175444. Also please do install WildTrails India App or read the below related blogs.
---
Related Useful Blogs:
How to get Safari at DammanaKatte Kabini?
Most Inexpensive way to enjoy a Jeep Safari at Kabini (Nagarhole)!
How to do a Safari at Kabini without a Stay?
How to plan an Inexpensive Kabini Stay n Safari
Its Raining Tigers at Nagarhole Kabini. The Data Speaks…
Kabini Nagarhole Safari Timings
Nagarhole Safari Info & Safari Timings, Travel Information, Guide, Wildlife Tour
Procedure to Book Bandipur Forest Department Lodges
Everything you want to know about Bandipur National Park including Safari Details
---
WildTrails (Tm) – "Sightings Based Ratings. Look before you Plan"
PS: Please be a responsible wildlife tourist; No littering, No sounds, No feeding, no getting down from the safari jeep (when on safari), No phone calls. Remember that we are visiting their home and when we are there, let's follow their rules.
[The WildTrails India App is the best way to get all the details about Indian wildlife sanctuaries (best travel times, safari details, animal sightings, forest accommodations pairing, wildlife related activities, prices, etc). Learn more about WildTrails of India here. ios App is here. Android is here, and Web is on the way. Please do like us on our facebook page here.]