Complete Guide To Nagarhole National Park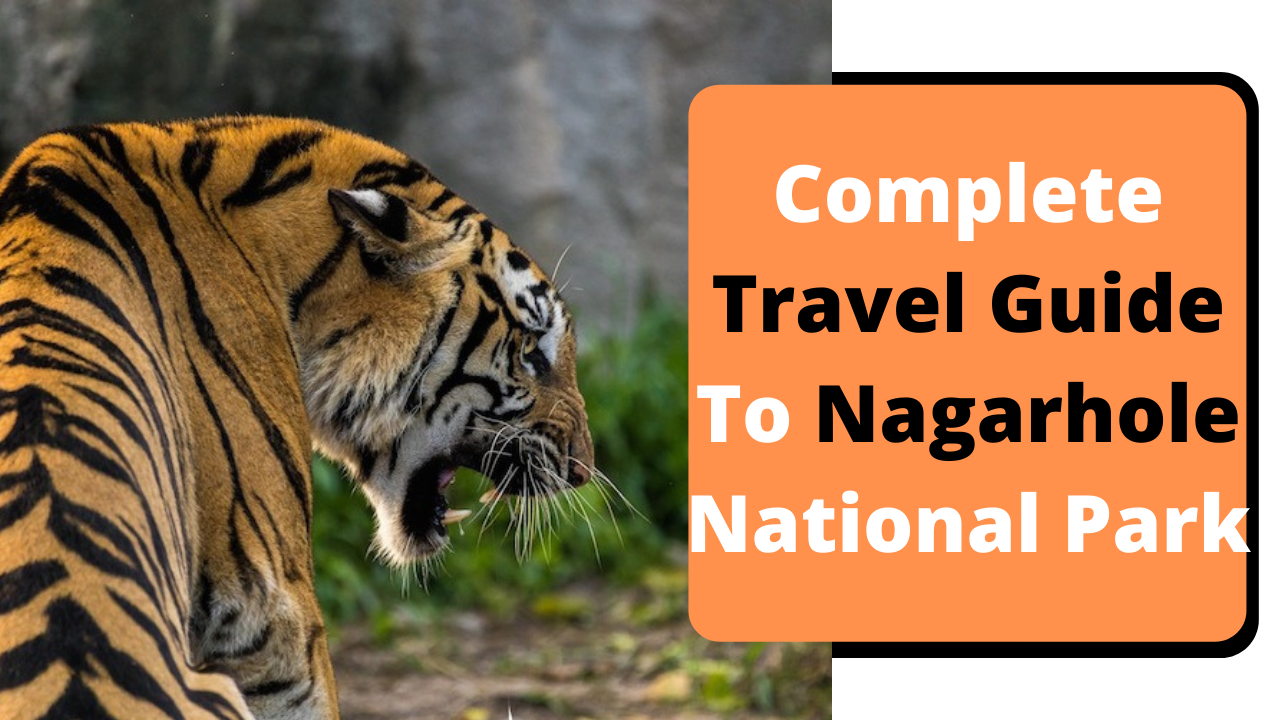 Introduction
Nagarhole – the name hails from the local language, Kannada. Nagara means cobra and Hole means river. It refers to the river that flows eastwards from the center. Nagarhole National Park belongs to the famous Nilgiri Biosphere Reserve project, being one of the 3 major national parks. The other 2 being Bandipur National P
History of Nagarhole National Park:
The forest area was popularly known as the hunting place for the kings of the famous Wodeyar dynasty. Later, the forest reserve was set up as a wildlife sanctuary in 1955 with the area covering around 644 square kilometers. Further, it was established as a National Park in 1988. The Park got the tiger reserve status in 1999.
Flora And Fauna Of Nagarhole National Park:
The forest reserve is a part of the Western ghats. Hence it is more of dry deciduous trees that dominates the southern part of the forest. Teakwood and rosewood are most found in this region. The teak forests of Nagarhole are known for some of the oldest plantations in the country.
Tigers, Serpent eagle, Elephants, Leopard, dhole, sloth bear, chital, sambar deer, barking deer, four-horned antelope, gaur, and wild boar are the other common sightings here.
Birds chirping are a common sight here. Bird watchers do have their best times while at Nagarhole. The blue-bearded bee-eater, Malabar trogon, Malabar whistling thrush, crested serpent-eagle, crested hawk-eagle, Malabar pied-hornbill, Common Hawk Cuckoo, Changeable Hawk Eagle are few of the sighted birds here. Besides, Indian Roller, Indian reed, Woodpeckers, Warblers, Grey jungle fowl, waterfowl, scarlet minivet, ospreys, ducks, herons, red vented bulbul, ring dove, common babbler, scinaitar babbler, loriekeet, red whiskered bulbul, biyth's myna can also be spotted.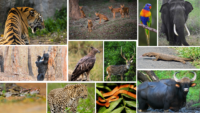 Flagship Species
Nagarhole is one of the few national parks in the country that is home to a lot of endangered species. Noted species here that are red listed are Tigers, Serpent eagle, Gaur, Indian bison and Elephants.
Gates in Nagarhole National Park
There are 2 gates to enter Nagarhole that are about 50 km apart. One of the gates is near Antharasanthe in Mysore district. The other gate is near Kutta in Coorg (Kodagu) district.
Get to know more of the gates and which gate to choose for while planning your holiday. 
Get your Customised Nagarhole National Park Packages
Types Of Safaris At Nagarhole :
Jeep safari
An open-roof Bolero which can accommodate up to 6 passengers. You need to go for a stay along with a safari. However, there is no option for exclusive safari.
ark and Mudumalai National Park, is one of the biggest protected forest areas in India. Planning a safari at Nagarhole National Park is indeed a lifetime experience. However, there are a few points to be considered while planning for a wildlife venture to make it feasible. Hence, we came up with a complete travel guide to plan your holiday at Nagarhole National Park.
Canter safari
The canter can accommodate up to 20 tourists. There would be no expert tiger tracker, instead a guide shall be assigned by the forest department. The most economical option to explore Nagarhole. However, you can book them offline and will be on a first come first serve basis.
Major point to be noted. There is no option to book the safari drives online. Enjoy an Inexpensive safari In Nagarhole
Safari Timings At Nagarhole National Park
Morning safari – 6 AM to 9 AM

Afternoon safari – 3 PM to 6 PM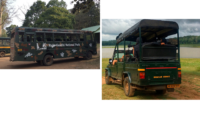 Best Time To Visit Nagarhole National Park
The best time to visit Nagarhole National Park is from October to June. July to September would be the rainy season and is not recommended. However, the national park is open to tourists throughout the year. 
Know When Is The Best Season To Visit Kabini
How to reach Nagarhole?
The nearest metropolitan city from Nagarhole is Bengaluru and connects all the major metropolitan cities of the country by air, rail, and roads.
By Rail – You need to arrive at Mysore which is over 80 kilometres from Nagarhole.
By Road – The roads are well connected from Bengaluru and Mysuru. Nagarhole is around 265 kilometers from Bengaluru and 80 kilometers from Mysuru.
By Air – Nearest international airport is in Bengaluru. There is a domestic airport in Mysuru where flights from many cities across India connect to.
Type Of Accommodations In Nagarhole National Park
There are 3 types of accommodations around Nagarhole. The package cost varies depending on the type of accommodation among budget, mid-range, and luxury.
Budget accommodation In Nagarhole
Nagarhole National Park has all the basic-level facilities at the lodge and the prices are economical when compared to other types. It would be the best bang for your buck.
Mid-range accommodation In Nagarhole
Nagarhole has better facilities and little higher comfort-level when compared to the budget level lodges. Few resorts offer activities while your stay at the property.
Luxury Accommodations In Nagarhole National Park
This consists of top-level facilities and amenities where the priority is given to the comfort level and top-notch quality of services. These properties make sure that there is no compromise on the luxury.
At WildTrails, we list out only the reliable properties for your stay. We do regular checks on the properties to make sure that they follow the safety and hygiene protocols. Check Out Top Resorts To Stay In Nagarhole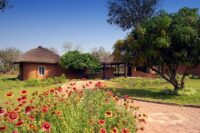 Places To Visit Around Nagarhole National Park
Madikeri
Popularly known as Scotland of India, Madikeri or Coorg is a well-known tourist attraction with numerous places to visit in and around it. Raja seat, Mandalpatti, Abbey falls, Omkareshwara temple are few of the major attractions that are not to be missed while visiting Coorg.
Irupu falls
A small drive from Nagarhole, Irupu falls is a treat to the eyes when it is visited during monsoon or winter.
Dubare
River rafting and elephant camps located in dense forests, Dubare is a place for boating and rafting.
Tadiandamol
Planning for some adventure? Head over to the tallest peak of Coorg with a moderate level hike. If you are lucky enough, you get to see part of Kerala at the summit.
Mysore city
The city that is rich in tradition and heritage offers unlimited options of sightseeing. The palace, KRS dam, Chamundi hills, Brindavan garden, Sri Chamarajendra Zoo to name a few. The city strikes a perfect balance between places of heritage and place to reside.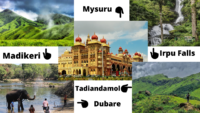 Reasons To Book Your Holiday With WildTrails–
Dedicated platform for wildlife holiday.

No travel agent commission involved. Direct price from the resorts, hence, the best price in the market.

No middlemen, no additional commissions, no unnecessary markups, the best competitive rates you can ever get, and the best part is you connect directly with the Resorts/Hotels

To know more and to get a full list of jungle/nature resorts, please click https://wildtrails.in
Now you have the complete travel guide to explore Nagarhole National Park, head over to our website to book your trip and have the best itinerary and packages for your adventure.
Total Page Visits: 1022 - Today Page Visits: 1
---
---
Play with WildTrails Intelligence Tools
1. How many times tiger is seen per month?
2. What's going on in Indian Forests today?
3. Interested in playing more with Tiger sighting graphs? Click
here?
---
Buy Wildlife Fashion Accessories
Exclusive Online Store for wildlife products
Packages
Packages Loading...
Recent Posts