Distance between Ranthambore Safari Zones & Gates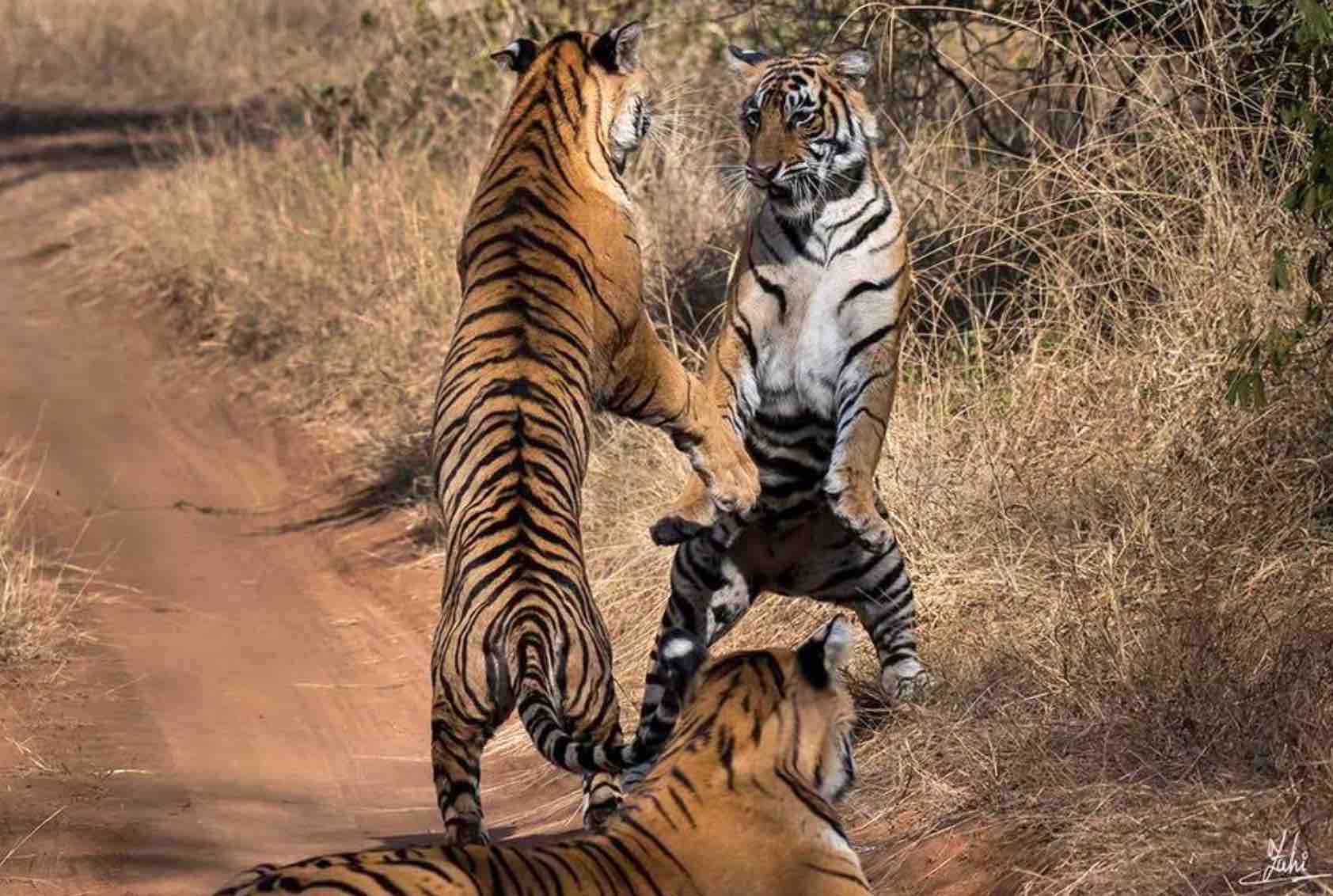 In this article, I will explain about Distance between Ranthambore Safari Zones & Gates as this is very critical when you are planning a Ranthambore sojourn and when you are booking your safaris and resorts. I am also including a warning for those who have booked safaris in Zone 8, Zone 9 & Zone 10.
Ranthambore Safari Zones – What, How many?
Ranthambore Tiger Reserve & National Park is a national park, wildlife sanctuary & a tiger reserve in the Sawai Madhopur District of the state of Rajasthan, around 160 kms from Jaipur, 375 kms from Delhi, & approx. 7 kms from Sawai Madhopur Railway Station.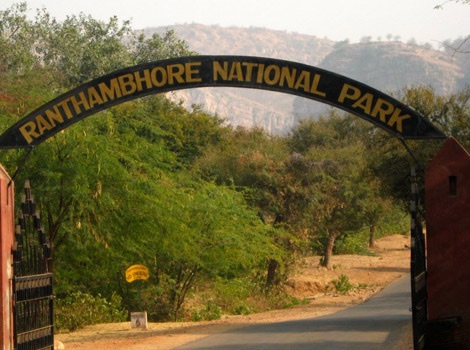 Distance between Ranthambore Safari Zones: There are 10 safari gates/zones all across the park and are separated by approx. 20kms to 40 kms between the gates. You could hire a gypsy from all of these gates or you could get into a canter (22-seater mini-bus) (not all gates has canter facility) but you need an advance online reservation for the same.
Distance between Ranthambore Safari Zones & Gates
Distance between Ranthambore Safari Zones
Gates for Zone 1 to 5 are same entry point

Zone 6 & 7 is approx 14 kms form entry point
Zome 8 is approx 19 kms form entry point
Zone 9 is approx 40 kms
Zone 10 is approx 22 kms
As you saw above, Zone 8,9 & 10 are pretty far [20 to 40 kms] from the entry point. It is not just being far but the road is pathetic and in really horrible condition (as on Dec 2017) and feels like you have traveled some 100 kms. People with bad back or neck or if you pregnant or senior citizens or if your health warrants such a drive, better to avoid them. even if you book for any particular reason, find a resort closer to those gates and insist them to tell the exact distance from the gate where you have booked the Safari (Game drive) or if someone else is booking the safari for you, insist that you get Zone1 to Zone5 ideally or just book a hassle-free package with WildTrails as mentioned below. The Exact geo locations of all these gates/zones are mentioned in the WildTrails India App.
Ranthambore Packages – how to select one?
Of all the tiger reserves in India, Ranthambore is one of the most popular one and also most sought after too. Below are some of the steps you could follow to pick the right package.
Step 1 : Book Early – can't say enough. Earlier the better as you get the best zones else you will end up going to zones where there are no tigers or no sightings are happening
Step 2: Checkout how the park is doing w.r.t sightings. Do download our app and checkout the sightings and the TSI (Tiger Sighting Index ™) for the Park and for each of the gate and insist on those gates
Step 3: Usually gate1 to gate6 are sought after. Even in that find out what gates are doing good (see Step 2)
Step 4: Also ask whether it's exclusive Gypsy or Shared Gypsy or in a Canter (min-bus) before you book
Step 5: Ideally go over the testimonials of the one you offers the packages
Step 6: At the end you need to take a package that gives you that experience you are seeking for and not myriad of issues
Step 7: Real the Blog : How to increase odds of sighting Tigers in India in the wild? as timing also matters
Download WildTrails India App to know the exact location of the sanctuary, exact location of all gates, exact timings and also a way to book the safari of your liking gate and of your liking session (morning or evening or both) and also a stay closer to the gate you have chosen.
Ranthambore Jungle Safari Package Booking: If you are looking for a hassle-free high-quality Ranthambore package, please download the app and book over there or click here – Design My Ranthambore Package. OR drop us an email at [email protected] or WhatsApp us at +919901175444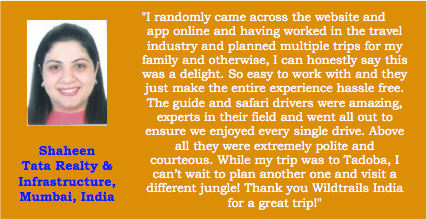 ---
Further Info:
If you need further info on ranthambore or need further help to plan a visit to ranthambore, and need further info or you want us to help you book safaris and/or stay with, contact us any time via an email to [email protected] or WhatsApp us @ +919901175444. Also please do install WildTrails India App or read the below related blogs.
---
Related Useful Posts :
How to increase odds of sighting Tigers in India in the wild?
---
WildTrails (Tm) India App – "Discover Indian Wildlife Like Never Before"
PS: Please be a responsible wildlife tourist; No littering, No sounds, No feeding, no getting down from the safari jeep (when on safari), No phone calls. Remember that we are visiting their home and when we are there, let's follow their rules.
[The WildTrails India App is the best way to get all the details about Indian wildlife sanctuaries (best travel times, safari details, animal sightings, forest accommodations pairing, wildlife related activities, prices, etc). Learn more about WildTrails of India here. ios App is here. Android is here, and Web is on the way. Please do like us on our facebook page here.]
Total Page Visits: 3278 - Today Page Visits: 1
---
---
Play with WildTrails Intelligence Tools
1. How many times tiger is seen per month?
2. What's going on in Indian Forests today?
3. Interested in playing more with Tiger sighting graphs? Click
here?
---
Buy Wildlife Fashion Accessories
Exclusive Online Store for wildlife products
Packages
Packages Loading...
Recent Posts