Key Tips for First Time Pench Visitors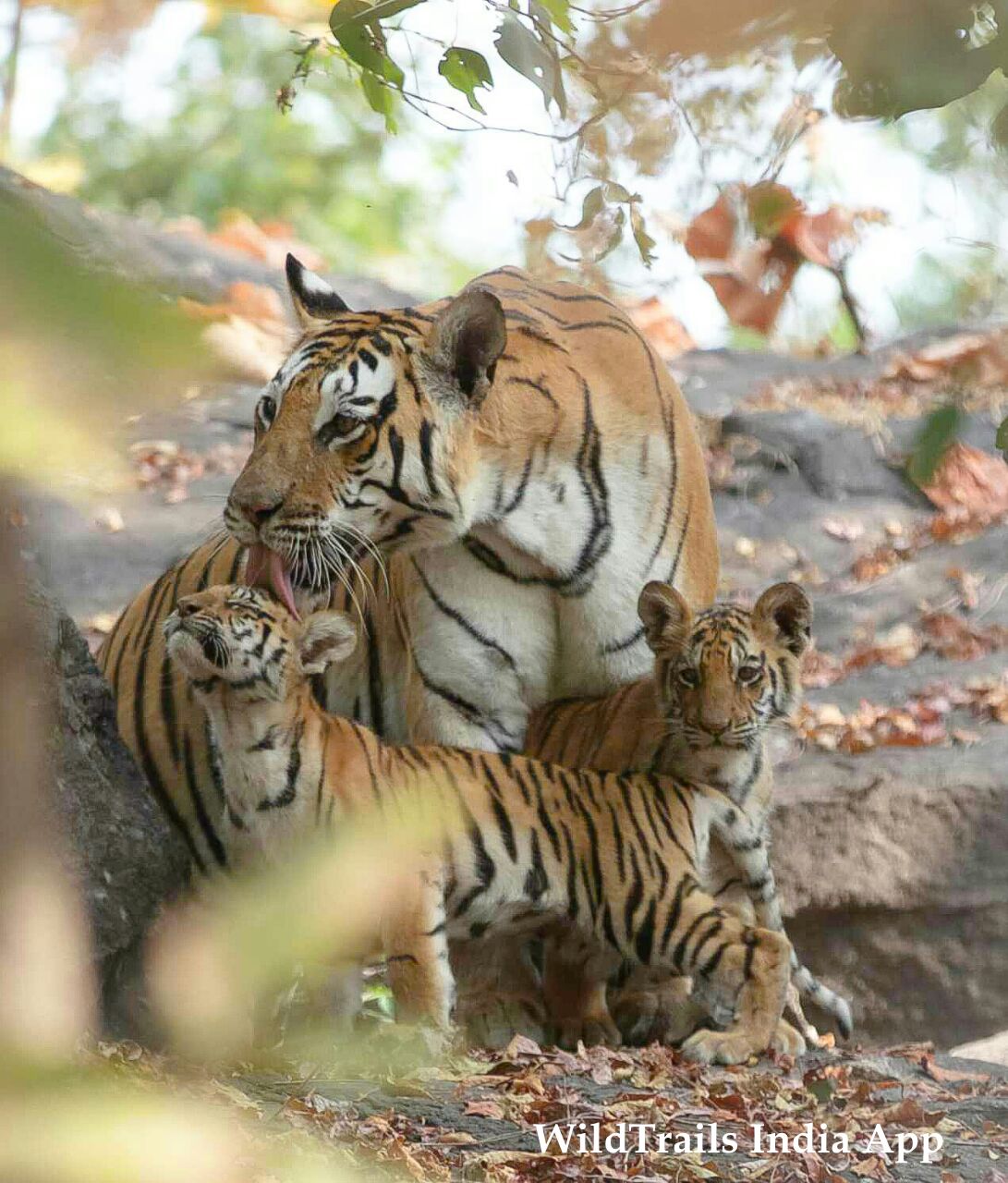 This article explains key points and tips especially useful if you are first time Pench Visitors. Pench is an amazing Tiger Reserve, one of the top Tiger destinations in the county and a beautiful forest. It is also the only national park that is straddled across two states – Maharastra and Madhya Pradesh.
Why is Pench Booking so Daunting for First Time Pench Visitors
There are three core gates and two buffer gates in Madhya Pradesh alone and then there are six more gates on the Maharastra side.
But it can get daunting if you are a first timer and want to book a safari over there. Especially when you come to know that there are 11 safari gates spread across a 500+ sq. km. forest and across two states and each gate is separated from the other ranging from 20 kms to 100 kms.
It gets even more confusing when people say that one gate is more popular than the other with no proper data to choose one over the other.
In Pench Maharastra (like other MH sanctuaries) you can book only full vehicle safari but in Pench Madhya Pradesh, you can not only book full vehicle safari but you can also book single seat too. Still more confusing info for you, when you book single seats, you need to mention as well as the gate.
Also booking safari is also very confusing considering there are three parts to it and many a times people pay the first part (which is the online fee) and assume that's the complete one only to be surprised that they have to pay almost double of it at the gate. Lot more surprises are there and hence this article hope to demystify them. Hope these few tips will really make you enjoy the Pench Jungle.
Tips for First Time Pench Visitors
BOOK THE SAFARI – The Most critical part of the whole journey starts from picking the right safari gate and booking safaris first – even before you book your train or plane or even accommodation. There are two safaris per day – morning 6/6.30 and afternoon at 2.30/3.00 – time depends whether it is summer or winter.

There is full day safari too, but very expensive. Also there is Night safari at select gates. The

tariff

varies depending upon the kind of safari.
The app WildTrails India App clearly explains how to pick the right zone/gate either depending upon the distance from your city, railway station or Airport or depending upon Tiger Sighting or tiger movement. Do checkout sightings for last few days and also in general the tiger sighting index of that gate historically in WildTrails India App. What we have seen is that first time Pench visitors, they book safari at all different gates hoping to maximize their tiger sightings but it doesn't work that way as all gates are separated by large distances. Always book at a single gate for multiple safaris.
[Any questions, contact us at [email protected] or Call us at +918033512427 or WhatsApp us at +919901175444].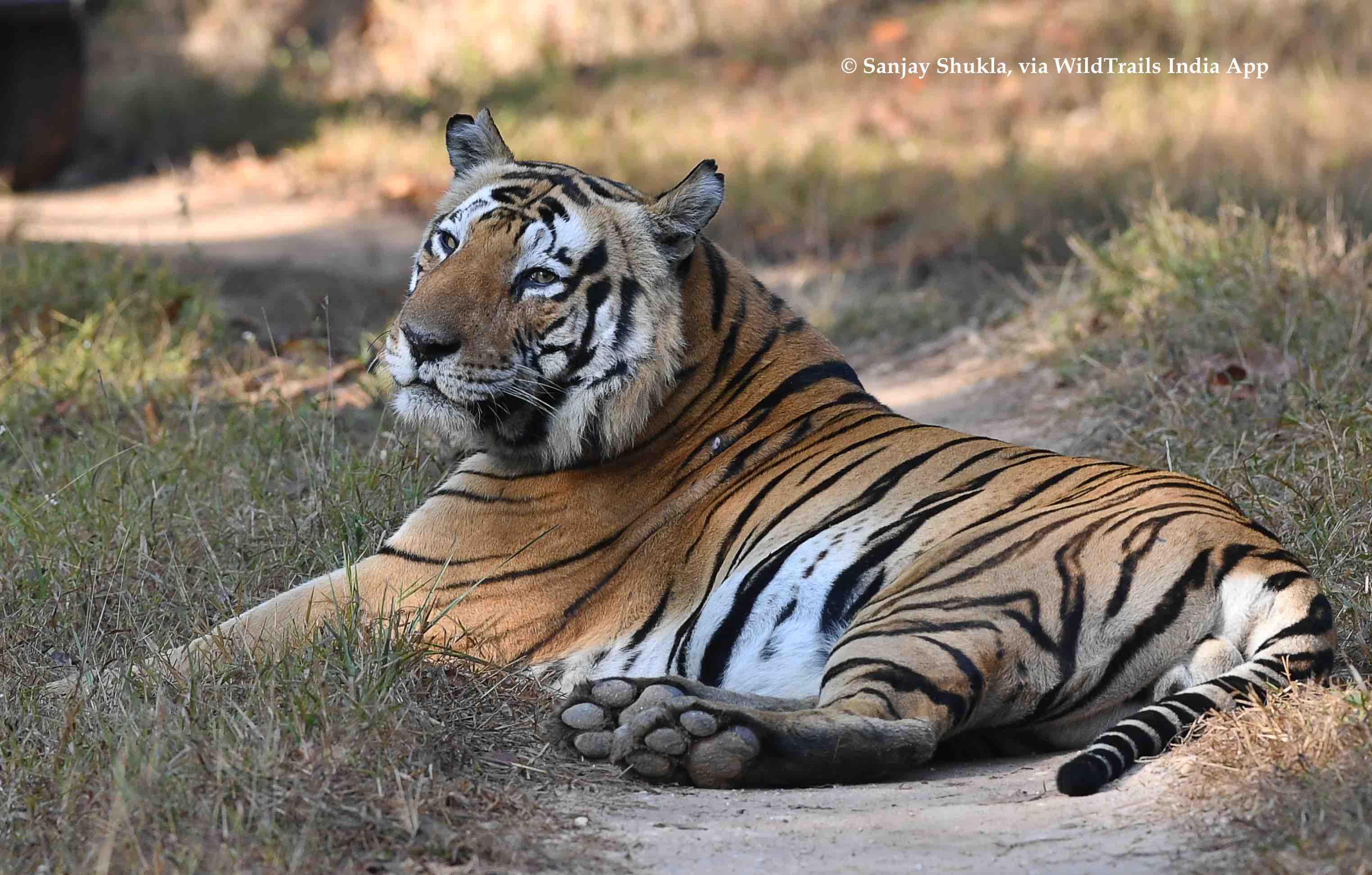 ACCOMMODATION – Plan your trip well in advance. Which resort you book all depends on which gate you have booked the safari (See Step 1). Please note the

distances

between gates

ranges from 20kms to 100 kms and hence be careful on where you book your Safari and where you book your resorts.

The

number of staying options

are in good number in and around the reserve. Few gates has govt. Stays too. What we have seen is that first time Pench Visitors has many a times booked a resort at a completely different gate from where they has booked their safaris. Again WildTrails India App gives complete list of all resorts based on to what gate they are attached, how far they are from the gate, and whether they are luxury, very good or budget.
TRAVEL TO AND FRO – For those traveling by train, The Nearest Railway Stations for accessing Pench National Park is Nagpur.

For those traveling by air, Nagpur is the closest airport for all gates. The road between Nagpur and Pench is not that good but since all under 100 kms and you are in the jungle.
FOOD – Most resorts offer you bookings which includes all 3 meals – breakfast, lunch & dinner & also evening snacks. Most of the resorts pack you breakfast so that you can have it while you are at the morning safari. Govt. resorts does not include food as part of the package but they do have canteens attached [and over there food cost will be approx. Rs700 per day per person].
AT THE SAFARI GATE – You have the safari voucher and you need to take them to the gate at the prescribed time. The voucher should have all names of the people who are traveling in the Gypsy. You should hand over the original IDs and the voucher at the gate. Please Note that the name & the ID number mentioned in the voucher and the one you gave should match. At the beginning of each safari, the guide will take a permit and you get the assigned guide and the driver for that safari allocated from the forest department. Also it better to reach the gate at least half an hour before. There is an advantage to reaching early as you can be in among the first few vehicles. Whenever there is a sighting, being the forward most vehicle gives you an excellent line of vision for photography. The vehicle is an open gypsy which seats six people other than the guide and driver. It is advisable to have atleast six safaris to have a decent experience, though many get lucky to spot the tigers every safari. Please note if you have booked seat sharing safari, you need to go the gate mentioned in the voucher and report atleast 30 minutes before.
GUIDE/TIGER TRACKER – The most important single factor determining the success of your much awaited tiger viewing trip is choosing the best Tiger Tracker. A good one is worth his weight in gold. Usually when you get the safari vehicle, you get the what forest department assigns you but going with someone at random will not serve your purpose. Always have one who has the best review and reputation.

WildTrails India app

has a listing of all such Trackers and their reviews. Do checkout before going with one of them.

[Disclosure:

WildTrails India

does arrange Tadoba trips and offers package tours to many sanctuaries across India and always assign you the best tracker for you. Contact us at pench

@wildtrails.in

]

.

A lot of guides just tend to drive around the park stopping here and there for a bit, with no logic or any information about where the tigers were sighted the day before. Sometimes they simply say that the tiger is in that part of the woods and then make you wait for the whole day for the tiger to come out, thereby saving on petrol. A good guide, who enjoys his work, makes sure that he has the right information about the movement of tigers (he will know the info for last few days at his finger tips check with him about sighting info for the last few days and he should be able to tell you else you are with a bad tracker alas.
[Disclosure, our App WildTrails India App has complete sighting info for last few days to last few months to last few years and you should study it before entering the park] He can track the pug marks, knows where the latest kill has been made and takes you to the right spot where you can view tigers to your hearts content. This does involve waiting under the sun in an open jeep for a couple of hours, but the wait is generally worth it. Also it is super critical that you have the same Tracker for the entire duration of your stay rather than having one different for each safari (as assigned by the forest dept. – it kills the whole experience).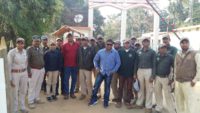 [Author of this article with all the guides and drivers of Pench at the Thuria gate]
TIPPING – It is preferable to tip the guide and the driver at the end of each session's safari. The rule of thumb is to give Rs100 and up to Rs200 to the guide and the driver separately.
PHOTOGRAPHY – It is very dusty on the trails over there. Just one trip and your entire camera will look red/brown depending on the color of the soil over there, it is highly advisable that you carry a camera bag to place your equipment while you are not shooting. Do not forget to bring your lens cleaning materials. A bean bag also helps in stabilizing your camera. Make sure you bring extra batteries as electricity supply is slightly erratic over there. If you are well prepared, this can be a wildlife photographer's paradise.
CLOTHING: It is advisable that you get the face masks for yourself. They are available at the gate, costs approx. Rs 100 (but not available at all gates) but better you get it. It gets very dusty and especially if you have dust allergy. A surgical face mask (available at any chemist) also works and many a resorts do give this if you ask for it. Also it gets very chilly in the morning (irrespective of the season), better to wear multiple layers and/or carry a blanket. A good resort will actually give you a blanket too.
WILDLIFE – There is plenty of other mammals other than tigers and a good guide will point out those to you as well. A lot of birds there too. The right season for birds is during winter. If you are into birding it is better to mention the guide well ahead else they all think you are there for the Tiger. The WildTrails India app has the complete listing of all mammals, birds and reptiles that reside over there.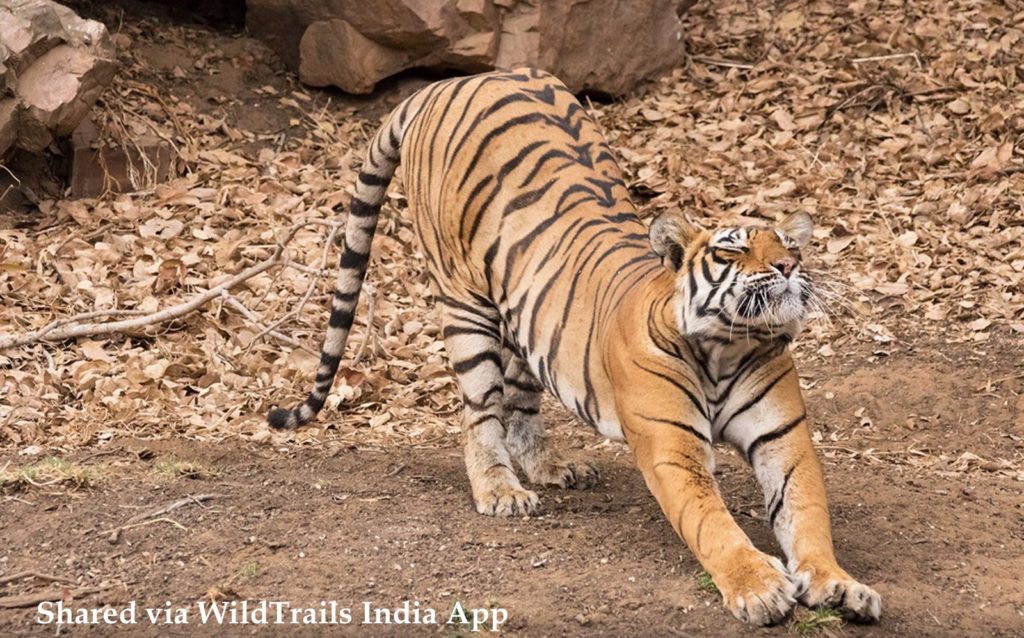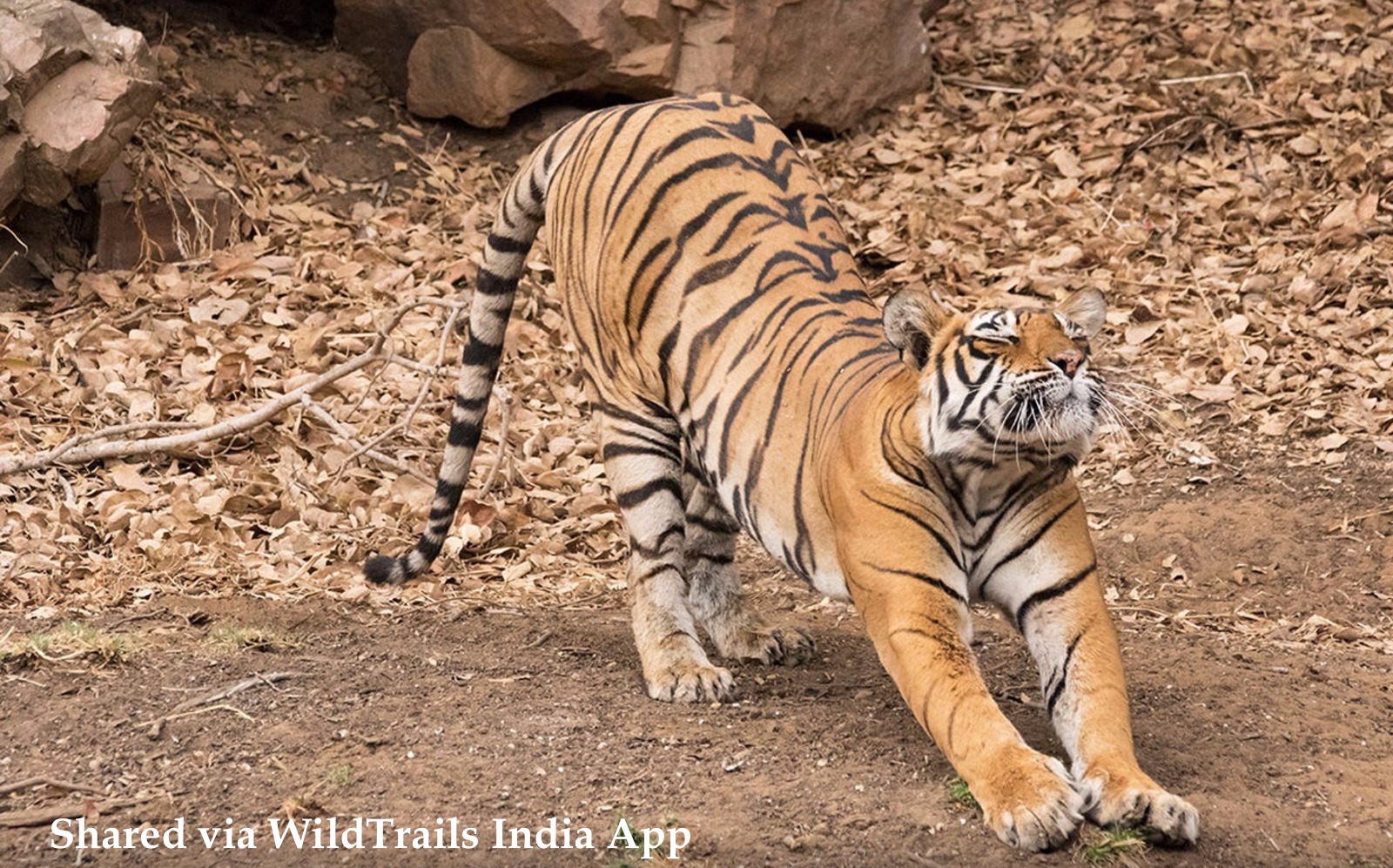 COMMUNICATIONS – Other than reliance and Idea, BSNL (to some extent) mobile, other network providers have a patchy service to almost no service from most service providers. Most vendors at best the connectivity is erratic. It will help a lot of you can download the google maps for offline access. Will be super beneficial.
I hope you as a First Time Pench Visitors will appreciate these tips and hopefully will help you to enjoy your trip to Pench Tiger Reserve & National Park. If you need any specific info, or help in any part of this travel planning don't hesitate to contact us at pench@wildtrails.in or Call us at +918033512427 or WhatsApp us at +919901175444
Further Info:
For further info or booking assist please don't hesitate to contact us via email at pench@wildtrails.in or Call us at +918033512427 or WhatsApp us at +919901175444. You also get complete & detailed info on WildTrails India app.
Further Reads:
---
WildTrails (Tm) India App – "Discover Indian Wildlife Like Never Before"
PS: Please be a responsible wildlife tourist; No littering, No sounds, No feeding, no getting down from the safari jeep (when on safari), No phone calls. Remember that we are visiting their home and when we are there, let's follow their rules.
[The WildTrails India App is the best way to get all the details about Indian wildlife sanctuaries (best travel times, safari details, animal sightings, forest accommodations pairing, wildlife related activities, prices, etc). Learn more about WildTrails of India here. ios App is here. Android is here, and Web is on the way. Please do like us on our facebook page here.]
Total Page Visits: 3859 - Today Page Visits: 1
---
---
Play with WildTrails Intelligence Tools
1. How many times tiger is seen per month?
2. What's going on in Indian Forests today?
3. Interested in playing more with Tiger sighting graphs? Click
here?
---
Buy Wildlife Fashion Accessories
Exclusive Online Store for wildlife products
Packages
Packages Loading...
Recent Posts