They cried when they saw the Tiger – Omveer Choudhary Naturalist Pench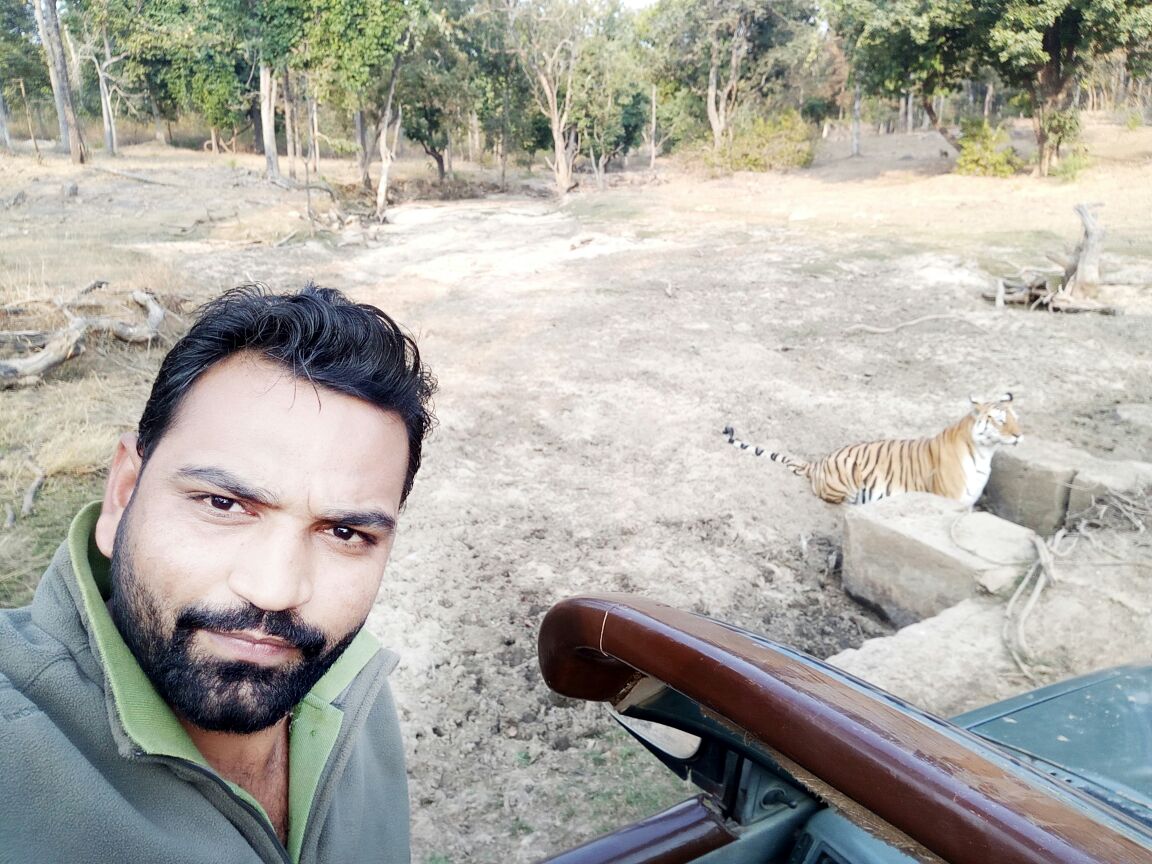 Interview with an Ace Naturalist Pench – Omi
This article is about the views & opinions of a Naturalist Pench who has been at this business for last 10 years and someone who is very adept at his skills and someone who is loved by all his visitors. Someone who made Pench as his second home and someone who knows all the tigers by its first name and maybe those tigers also know him by know pretty well. Lets find out what is in store!!
In 2007 he started his career as a Naturalist at Sariska Tiger Reserve. He is actually from Bharatpur Rajasthan, born in the family which is into wildlife for last 35 years. His uncle has traveled 36 countries doing wildlife tours and he grew up watching his uncle in his childhood days and he got totally inspired by him and he wanted to be like him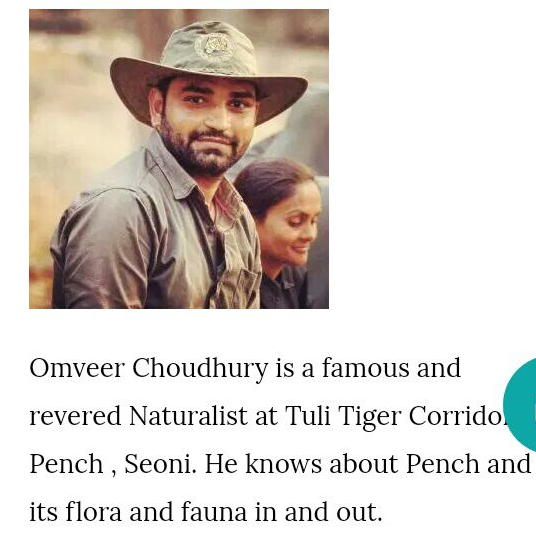 He is a no stranger to technology world – he is following his passion as a naturalist but he holds a diploma in Computer Science in networks and hardware which he graduated in 2007 and after which most of his friends were trying to find a job in computers, Omi just heard his heart and followed his passion and joined as a naturalist in Sariska
In 2008 he moved to Ranthambore and was there as a naturalist until 2010. He saw his first tiger here and ever since he fell in love with these big cats. In ranthambore too he was working as a naturalist in Tiger Moon Resort, one of the oldest resort in Ranthambore. While in Ranthambore he realized for Wildlife best to be in MP, the tiger state of India, and at the same his friend referred him to  Tuli resorts which had presence both in Kanha and Pench
The Pench Saga Starts
In 2010 he moved to Pench and was enjoying his work but somewhere in 2012, after 2 years at work, he felt to be among birds and that's when he got a call from Kutch Gujarat and he moved over there and was there for an year but his mind was always on the tigers and he decided to go back to the Tiger reserve. Many a times what you want and where you belong will be known only when you are away from it and that's what happened to omi and he was back in Tuli but Kanha this time and he served there until Oct 2014 at kanha and then there was a need for a very experienced Naturalist and then he was moved to Tuli Pench in Oct 2014 and been in Pench ever since and he just loves the place. He says this is the best jungle in all of india, very beautiful and  very pleasant –
Today he has built his own empire in a way – almost all photographers who visit Pench knows Omi. There were some tensions in the beginning with the locals over there but he was able to win their hearts over a period of time and also become good friends with many now.
Today people call from all over the world for him and insist he be the guide for them and he wonders if there was a way he could be the guest for everyone!! He is also written many articles about pench and its tigers which are published across all major articles.
He has done approx 600 safaris in Pench by now and he says he knows every nook & corner of Pench. He says that pench has the highest number of tiger cubs compared to anywhere in India now. He says he probably feels that the famous tigress at Pench, "Collarwalli" probably knows him and comes out in open most of the times when is on a safari and he feels he has developed a personal bond with it and many many times when he is on a safari, it comes out, exchanges a eye glance with him and walks back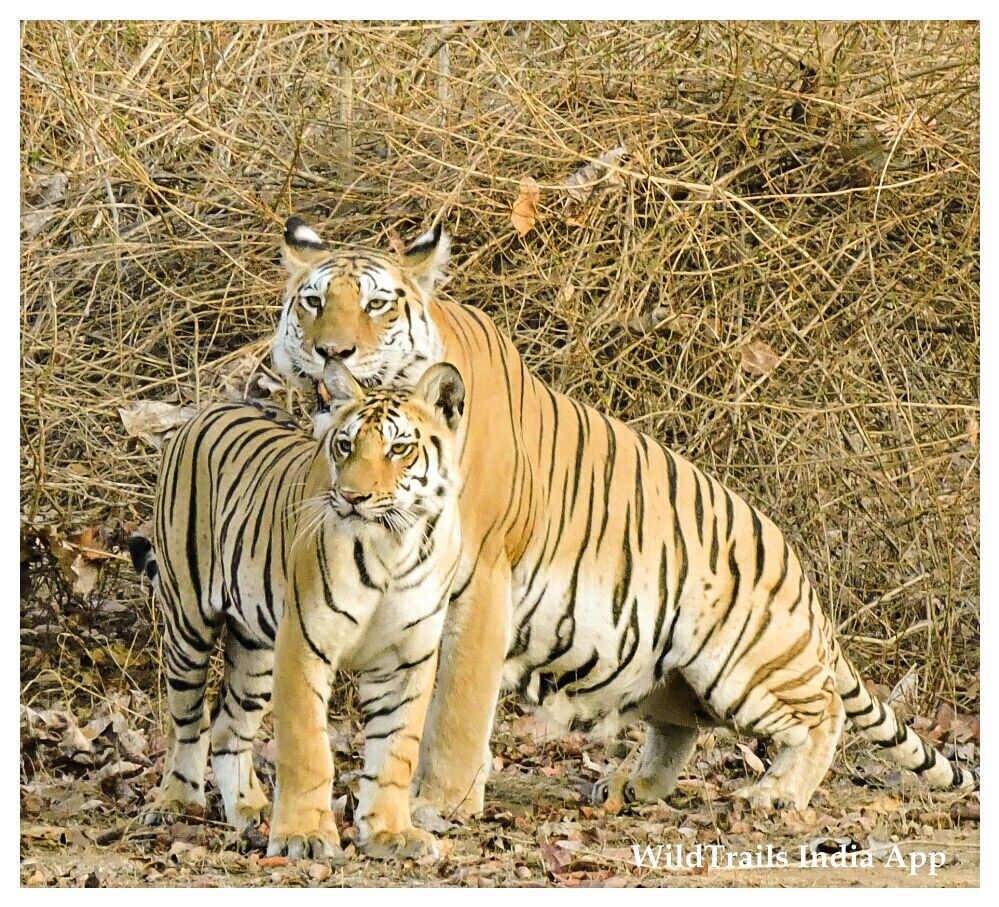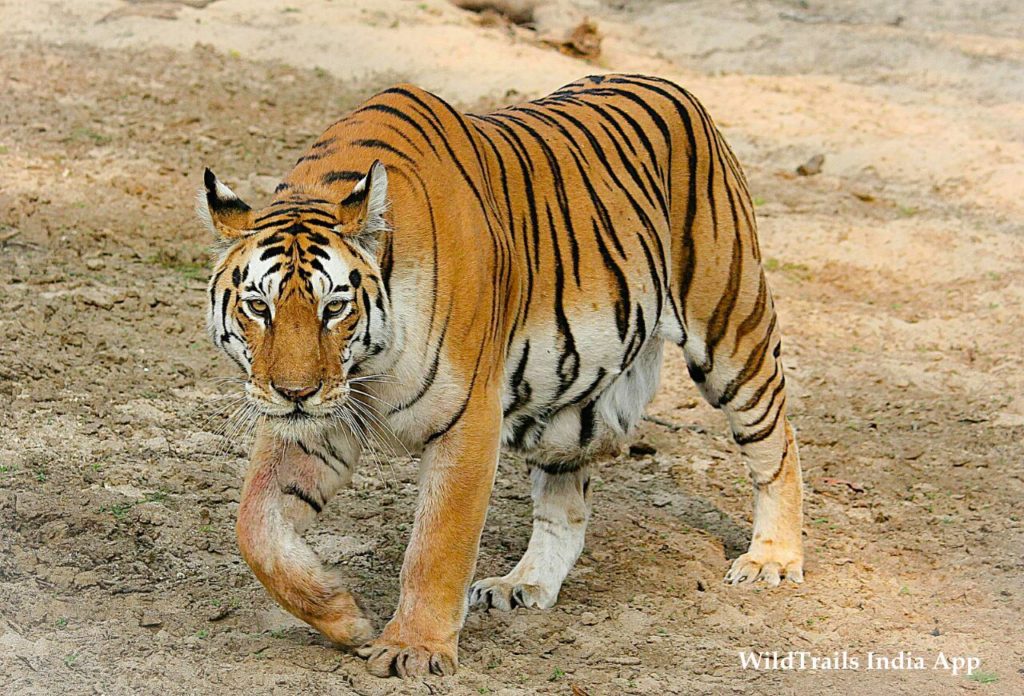 He says he has seen Collarwalli as many times in the last year as many people have seen in last 10 years
Why Pench is Better
He feels Pench is better than many other forests in many ways. Zoning is followed in other national parks and it is always confusing to pick ahead the right zone, but in Pench, there is no zoning and you can go always where you want to based on sighting
He also feels Pench is less crowded compared to other national parks and hence you get that feeling "alone with the nature" feeling
Also he feels very proud to say that the "Jungle Book" setting happened in Pench and is also called as the Mowgli Land.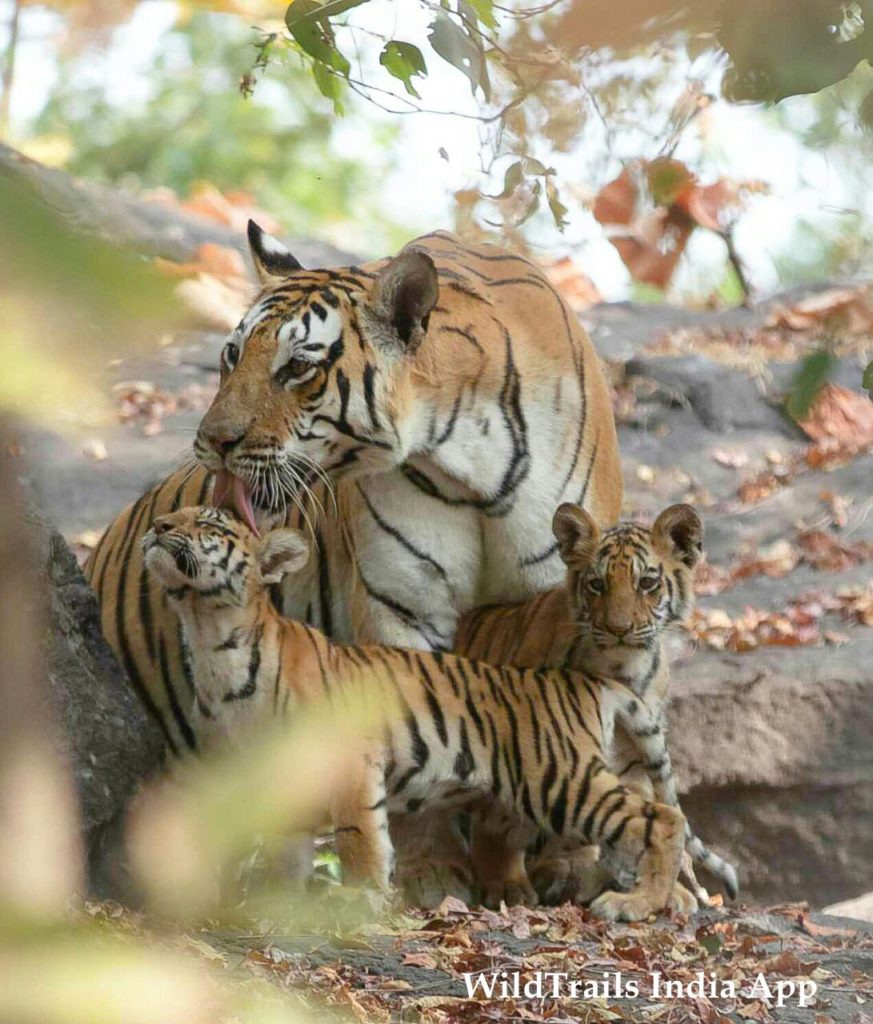 [The Baghinnala Tigress @ Pench – Image Credits Omi]
Pench is also very well connected to major cities and close by too – it is under 100 kms from Nagpur.
Also he says that Wild Dogs can't be sighted anywhere in Central India except Pench
Challenges @ Pench
According to him the main challenge is that the Pench forest is not big enough. Tigers move to buffer zone and he feels they are less secure in the buffer zone and he is worried about the fencing in the farms and villagers sometimes poisoning – he feels govt should keep an eye on the tiger numbers and as soon as it crosses the carrying capacity, move some of them to other tiger reserves where there are less tigers or create a nice corridor connecting all forests across central india so that it can move freely from one place to other.
He feels the tourism zone should be increased and he feels the more naturalists/tourists are in touch with tigers, a close vigil is kept – he strongly believes that tourism keeps a close vigil on tigers than any other method, and when asked about many perceiving tourism as a menace for wildlife, he says managed tourism is the right recipe, be it for local economy, saving tigers from poaching and for overall growth.
Another challenge is that Pench needs more water bodies. In summer all tigers move to pench river as there are no water bodies inside and all moving to a single area is not good as the tigers are very territorial.
He is of the strong opinion that all buffer zones and to a large extent core should be opened up for tourism – he has a good idea today on all tigers in the tourism area and he will inform forest dept even if one tiger is not seen for a quite sometime but he says no one knows what is going on in the core and how many tigers are there and where are they and such "no knowledge" is good for poachers and that is where they attack.
Foreign Visitors & Pench
Shifting gears, and talking about visitors and in particular about foreigners, He says he has served many many foreigners who come to pench, just to see the tigers – all they say is that they want to see once before they die and he has seen many many of them literally crying after seeing the tiger for the first time in their life.

Many say to him that they want to contribute a portion of their salary to conserve tigers (but remember they are not rich people). Many people who have visited Africa has confided with him that Indian Jungles are better as there is no excitements over there as you get to see all of them for sure but here in India there is that excitement, joy, disappointment and hope for the next visit based on whether you get to see the tiger or not.
He says that he once met a lady from Australia and she was coming to India from last 3 years and her only dream was to see a tiger in the wild and she said that she is ok to die after that and Omi actually showed her her first tiger and she just stood and tears rolled on her cheeks it seems.
He says all these foreigners are not really rich people but they save their money every month a bit with only one dream, one goal, of making it to the forest in india to see the tiger, atleast once in their life before they die! Such is the love for the animal all over the world.
The Amazing Testimonials
To know his value and his skills as a naturalist Pench, look at some of his testimonials which we picked up from the web. Shows how much he is a ace naturalist Pench.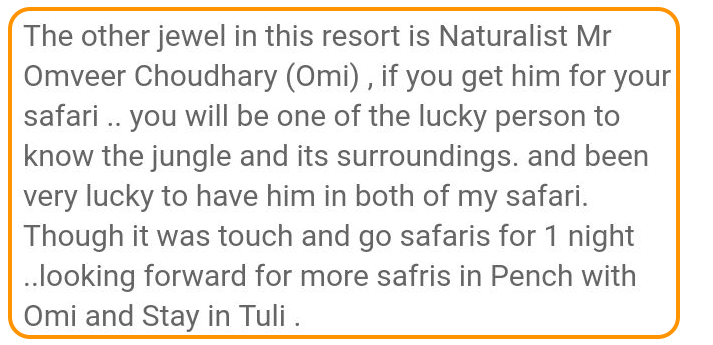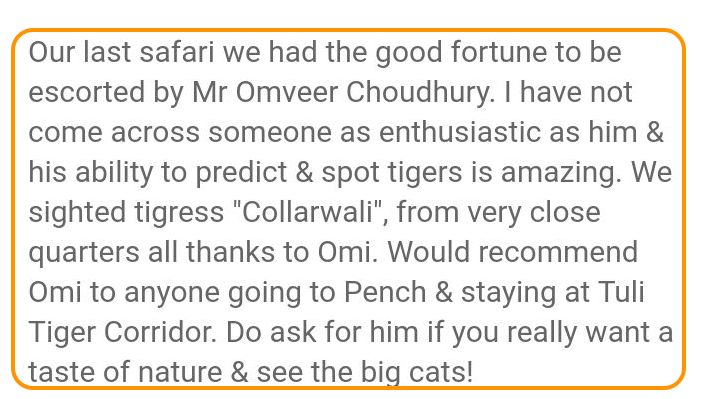 The NGO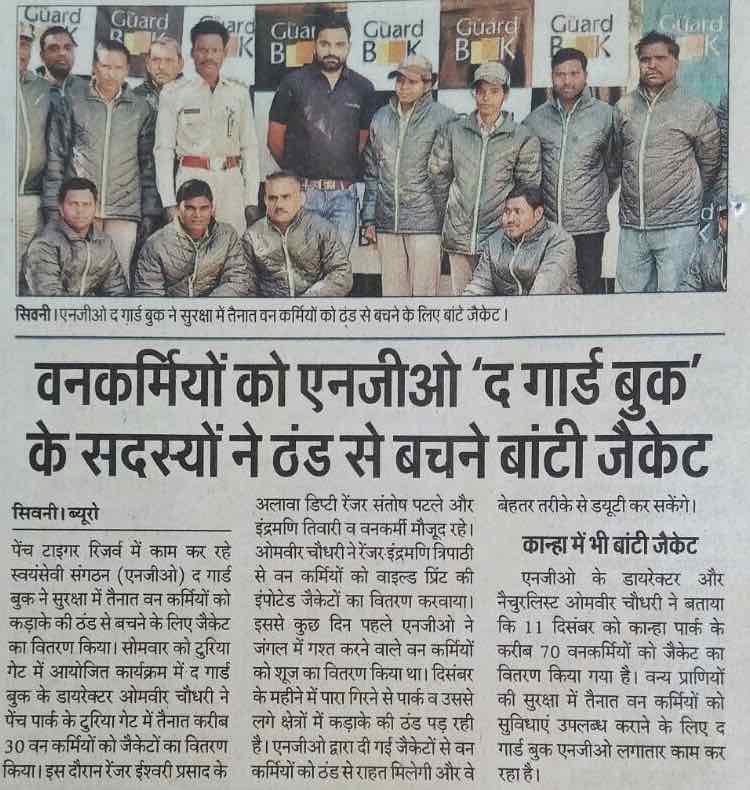 Switching from tigers to social activity, he says that since 2015 he is associated with a NGO called the GuardBook, to help people who does patrolling across the forests – they work hard, they work interiors and they protect forests and tigers and he wants to do a difference in their lives. The proceedings that come to guardbook goes to these forest guards for all their basic needs like schooling of their children, health insurance, clothes, jackets, dress, shoes etc.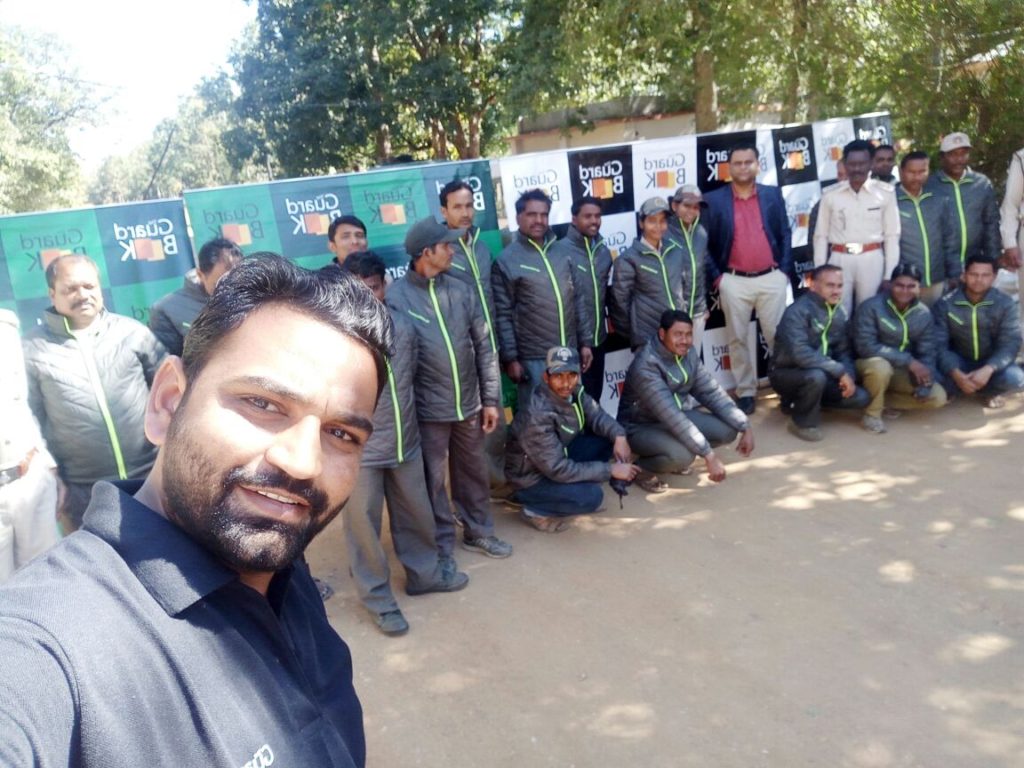 With this we got the time limit and he got the call to get ready for the afternoon safari and I could see many foreigners  over there staring at me wondering whether I will let go their star naturalist or will I not let go but when he got up to go, I could see that relief on their faces 🙂
Further Read
————————————–
WildTrails (Tm) India App – "Discover Indian Wildlife Like Never Before"
PS: Please be a responsible wildlife tourist; No littering, No sounds, No feeding, no getting down from the safari jeep (when on safari), No phone calls. Remember that we are visiting their home and when we are there, let's follow their rules.
[The WildTrails India App is the best way to get all the details about Indian wildlife sanctuaries (best travel times, safari details, animal sightings, forest accommodations pairing, wildlife related activities, prices, etc). Learn more about WildTrails of India here. ios App is here. Android is here, and Web is on the way. Please do like us on our facebook page here.]
Total Page Visits: 1416 - Today Page Visits: 1
---
---
Play with WildTrails Intelligence Tools
1. How many times tiger is seen per month?
2. What's going on in Indian Forests today?
3. Interested in playing more with Tiger sighting graphs? Click
here?
---
Buy Wildlife Fashion Accessories
Exclusive Online Store for wildlife products
Packages
Packages Loading...
Recent Posts