My Kenya Safari for Big 5 at Samburu – Travelog Part 2 – Samburu National Reserve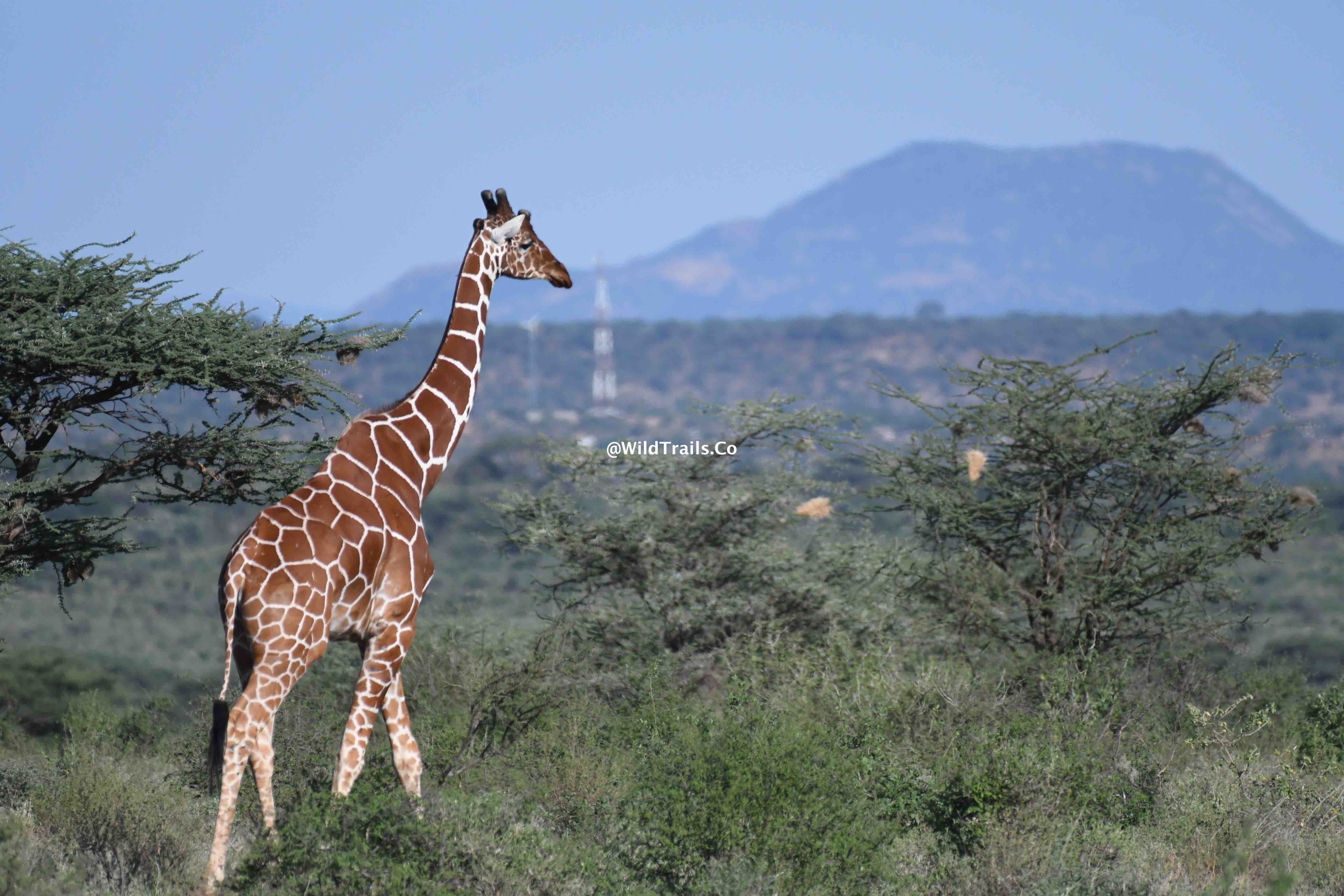 This article "my Kenyan Safari for Big 5 at Samburu given an overview of my visit highlights, on why you should visit Samburu, how to plan one, especially for Indians and what to expect to see there & lot more.
Actually, Samburu is just a name holder for two parks which are adjacent & attached to each other per se, which are Samburu reserve & Buffalo Springs National Reserve [Also Shaba National Reserve is also next to these but chances are we might not visit that]
[Please note, a National Reserve is forest land that is maintained by the local country while the national park is the one that is maintained by the national or central government and a Conservancy is maintained by private folks or a Trust or a NGO per se]
After the Amboseli visit, had to move to Nairobi and spend a night there and then leave to Samburu as it is approx 310 kms north of Nairobi and approx it takes 5.5 hours road travel. Left early morning after breakfast so that we can be there by lunchtime. The road was good and hence no worries there and was there in time for lunch and afternoon game drive.
By the way, this is what Wikipedia says about Samburu and Buffalo Springs:
The Samburu National Reserve is a game reserve on the banks of the Ewaso Ng'iro river in Kenya. On the other side of the river is the Buffalo Springs National Reserve. The park is 165 km² in size and is situated 350 kilometers from Nairobi. It ranges in altitude from 800 to 1230m above sea level. Geographically, it is located in Samburu County. In the middle of the reserve, the Ewaso Ng'iro flows through doum palm groves and thick riverine forests. It provides water, without which the game in this arid region could not survive.
The Samburu National Reserve was one of the two areas in which conservationists George and Joy Adamson raised Elsa the Lioness, made famous in the best-selling book and award-winning movie Born Free. The Elephant Watch Camp, of which Saba Douglas-Hamilton is director, lies within the park. The Samburu National Reserve is also the home of Kamunyak, a lioness famous for adopting oryx calves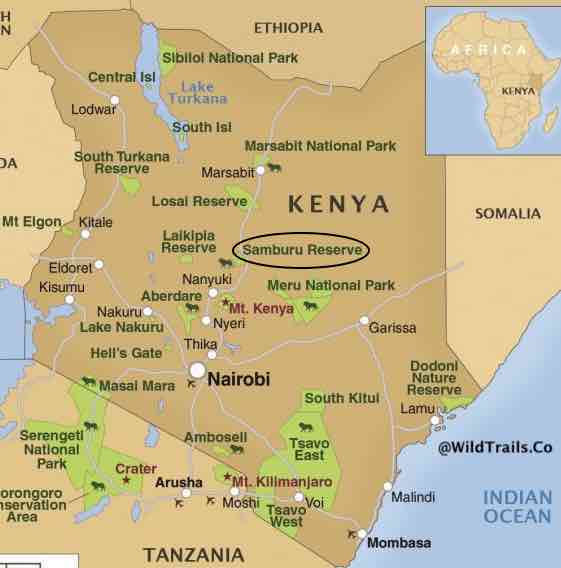 I picked Samburu for two special reasons, one was to spot the leopard which is part of big 5 and the most elusive creature to spot and banking on Mara alone for Leopard sighting would have been tricky and hence to derisk myself chose Samburu which is also called a leopard liar. Second, is that I wanted to sight all of the Samburu's special 5 which are the reticulated giraffe, the Grevy's Zebra, the Somalian Ostrich, the Oryx & the gerenuk, whose name means "giraffe-necked" in Somali. Most of this species are found mainly in the northern part of Keny and you won't find them in the southern part which includes Amboseli or the famous Masai Mara.
Of course, I was not disappointed as I got to see all of Samburu special 5 and also the leopard!! Only regret I have is that we should have gone to the leopard tracking first thing in the morning rather than later as leopards are active during dawn and dusk and because of that was able to sight it but before I could lift my camera it just vanished into the bushes. The interesting thing that happened which I promised in this blog is that the leopard was sitting among the rocks and the color camfloughed was so much that we could not recognize that a leopard was sitting there even though we were there for good five minutes and by the time we could relaize, it just vanished 🙁
Here is the reticulated giraffe and if you have read my blog on Amboseli you would have seen the image of the Masai giraffe and you could make out the difference easily.
[insert giraffe image]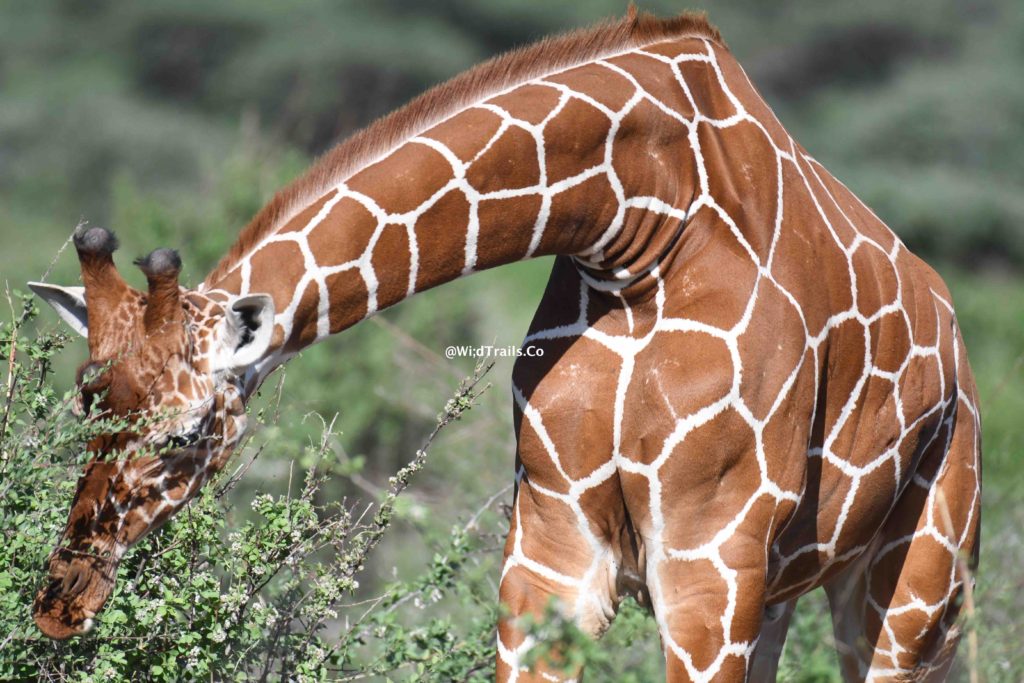 Also here you can get to see the Grevy's zebra and you know how different it looks from the Masai zebra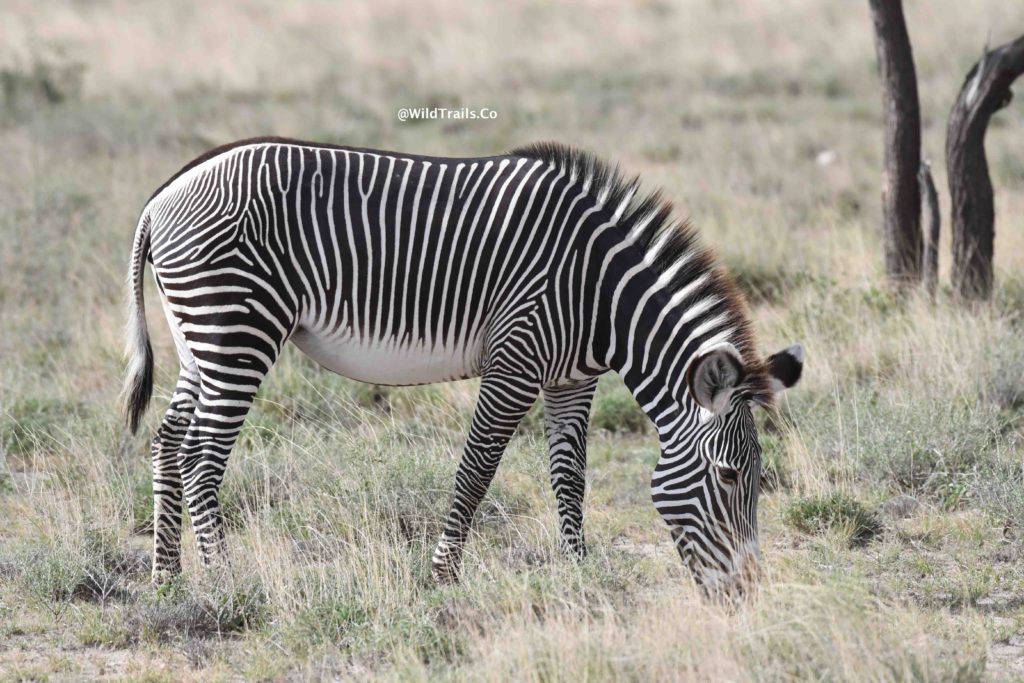 Here are some of the Somalian Ostrich which you don't get to see elsewhere.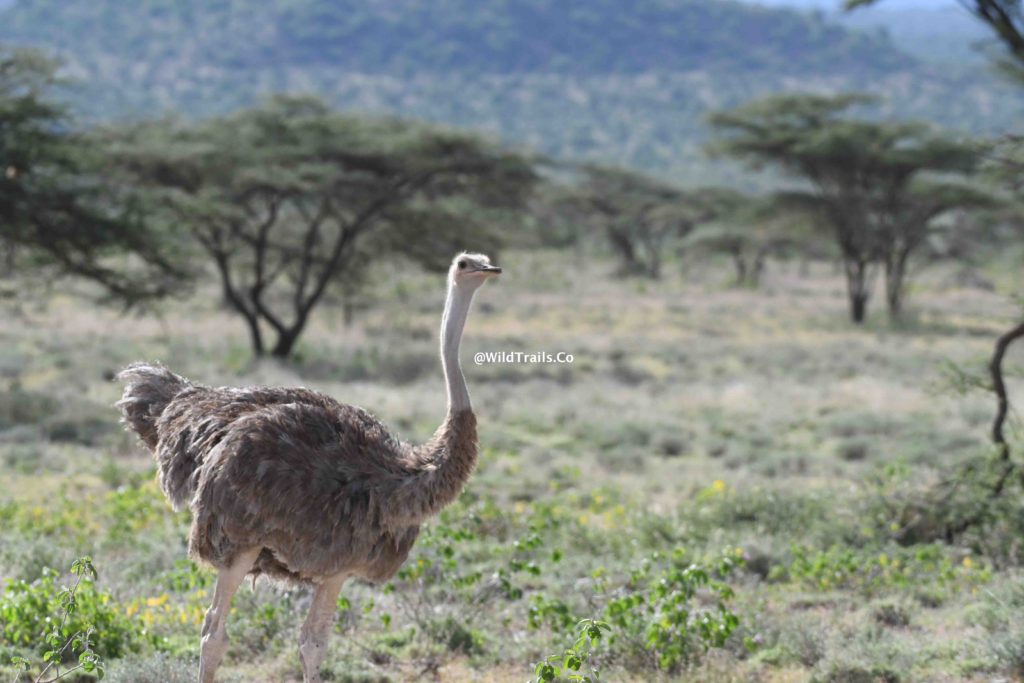 Also Oryx, which again not seen at different places
This Gerenuk looks almost like a giraffe but it's an antelope and also a browser and not a grazer like other antelopes.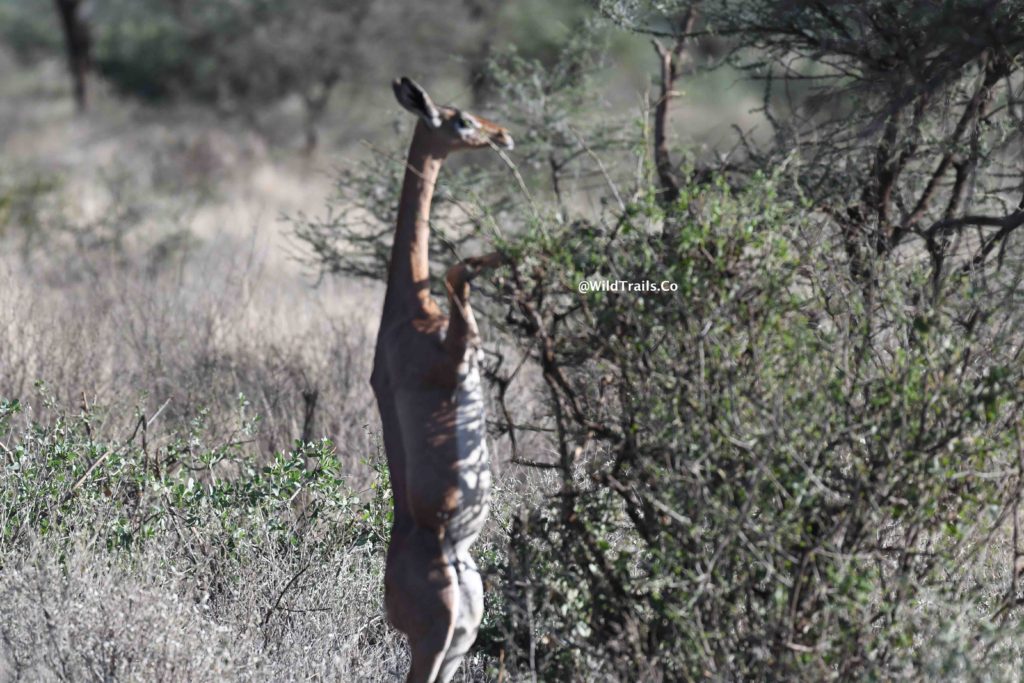 Also saw a lot of waterbucks, crocodiles, Grant's gazelles, dik-diks and lots of birds. In fact, if you are into birding, don't ever miss Samburu.

Trying to spot leopards here is something one should not miss and of course the Special 5, together we feel that Samburu is a must in your Kenya Safari Itinerary.
TIPS for Indian Visitors to do Kenya Safaris
Make sure you get a Yellow Fever vaccination from an authorized government hospital at least 10 days before your visit to Kenya. Indian government mandates it for travel to Kenya (& many other countries of Africa and South America). Usually, you need to take an appointment a few days before the actual vaccination is given and they give you a yellow card as proof of the vaccination which you need to carry with you
Ideally, take enough USD and convert into Kenya Shillings in Nairobi Airport. USD is the best currency to carry as it is accepted everywhere and you can exchange into Kenya Shillings anywhere including most of the resorts
Food can be an issue especially for Indians (Veg diet, Jain, Vegan, etc) and hence be careful of this to mention and get a guarantee when you book else the whole safari trip can turn out to be a disaster
Also having a local SIM is critical and getting a SIM in the airport or extending your Indian SIM to support Kenya seems logical but the coverage and the speed are pathetic and hence I switched to a local sim which thankfully I had bought in the Nairobi Airport.
Roads are generally in good condition but I saw no cafes or restaurants where you would like to break (except a few in Narok town which is midway on the way to Masai Mara) and hence better to pack food say biscuits, chips (they call them crispies), chocolates and water bottles for sure
Restroom breaks are fine but make sure they are always in popular petrol stations such as Shell or Total and there are many on the way
Unless you choose Chartered Private planes to commute between parks, it will be either the safari jeep or the van that will be used also to commute between parks which are generally not AC and on the highways, you won't generally need an AC (the images of the Jeep and the Van is included below)
Finally, there are a lot of con operators for Kenya – please don't fall for it and go with the reputed operators (say WildTrails which I run 🙂 )
Total Page Visits: 1041 - Today Page Visits: 1
---
---
Play with WildTrails Intelligence Tools
1. How many times tiger is seen per month?
2. What's going on in Indian Forests today?
3. Interested in playing more with Tiger sighting graphs? Click
here?
---
Buy Wildlife Fashion Accessories
Exclusive Online Store for wildlife products
Packages
Packages Loading...
Recent Posts