Add Kabini or Nagarhole with your Coorg or Mysore Trip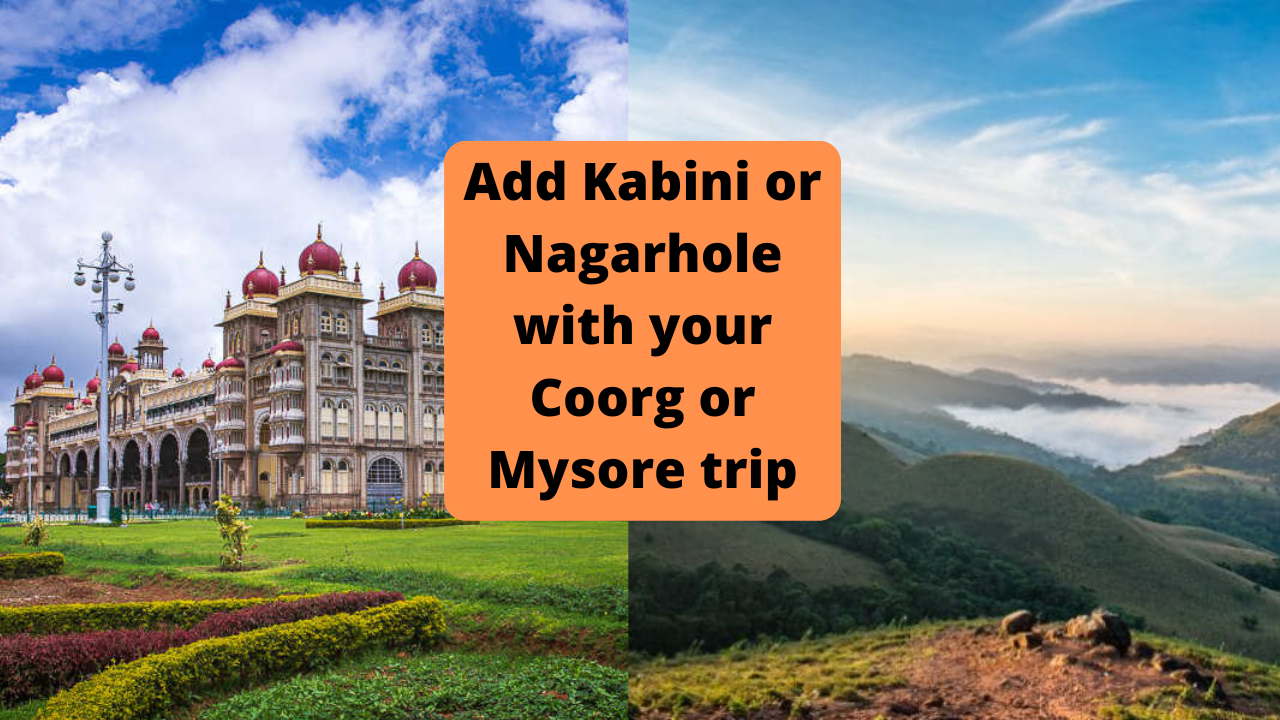 Karnataka – One state many worlds. The tagline they have is indeed a flawless one and the tourist destinations in every corner of the state are blended with destinations that are to be explored at least once. Coorg- Scotland of India and Mysore – Heritage city are scrutinized destinations and are visited more than any other place in the state. They are however not too far from each other; you can make some time to add both to the itinerary. What makes your itinerary more attractive? A wildlife exploration to Kabini or Nagarhole with your next trip to Coorg or Mysore.
Coorg – Beyond coffee plants and waterfalls
Breath-taking natural splendor and glorious history, Coorg in Karnataka pose as a must-visit hill station in Karnataka. Be it people, the coffee, the weather, or even the culture Coorg excels in being unique in all these parameters and the reason why tourists prefer visiting here for a satisfying vacation.
Abbey falls and Irupu falls are those attractions in the rainy season and the breathtaking view alone is enough to create the cravenness to visit Coorg. While Abbey falls is closer to Madikeri town Irrupu falls is about a 2-hour drive from Madikeri. Moreover, Nagarhole is just an hour from Irrupu falls.
Hikers are blessed with places like Tadiyandamol and Nishanimote where beginners to intermediate-level trekkers plan for regular hikes.
Other attractions here in Coorg include Dubare forest camp, Nisargadama, golden temple, talacauvery, and raja seat. The coffee plantations while on the journey are incredible. You'll be able to walk through the estates, sip fresh coffee, and learn about the process of coffee production.
Jungle safari is a forest reserve with a variety of rare and unusual flora and fauna. To get the most out of the forest reserve in Kabini or Nagarhole, 1-2 safari drives are what you need to plan for. Adding the safari schedule to your itinerary will only enhance your vacation.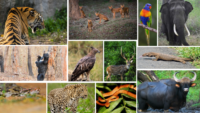 Nearest cities –
Bangalore – 270 km
Mysore – 120 km
A 4-day itinerary if you are planning to visit Coorg from Bangalore
Day – 1: Bangalore to Coorg
A 5-hour drive is what you can get on day 1 covering lush green landscapes before reaching Coorg by noon. You can explore Madikeri town, and visit Abbey falls and raja seat by evening. You can end the day by shopping in Madikeri and exploring spices, honey, and coffee.
Day 2 – Talakaveri or Irrupu falls
Head towards the birthplace of river Cauvery which is around 2-hour drive from Madikeri. Pitstop at Bhagamandala, a pilgrimage place on the way. Plan B can be towards Irrupu falls which is again a 2-hour drive from the town. You come across scenic ghats on the way to these places, however, they are tiring. Hence you can reach back to Madikeri for some good rest.
Day 3 – Kushalnagar to Kabini
Visit Dubare falls and Nisargadama before heading to Kabini. Safari usually starts at 3 PM and is around 60 km from Kushalanagar. Gear up for an adventure and never forget your camera behind. Relax at Kabini after the safari.
8 Best Jungle Camps in India for That Long Weekend Amid Nature
Day 4 – Kabini to Bangalore
Morning safari can be as early as 6 AM. Head out through the woods for yet another adventure to sight the rarest flora and fauna. Get back to the hotel for breakfast before heading back to Bangalore with loads of memories.
Mysuru – Cleanliness and heritage redefined
The 10 days of Dasara is when the entire world looks upon Mysuru. This is just one of the many gems of the city. Mysore Pak, Mysore Masala dosa, and other tempting dishes make the city more popular than anything else. The city is too good to visit and can cover most of the places in a day or 2.
Kabini/Nagarhole can be explored while on a trip to Mysuru. A safari drive at either of these is a sure-shot worth it. A safari drive lasts for 2.5-3 hours with a high probability of sightings.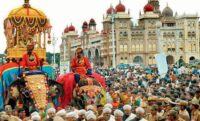 Brief 3-day itinerary
Day 1 – Arrival at Mysuru. Visit the palace, Chamundi hills, and KRS dam before dusk. Relax for the day.
Day 2 – Visit Brindavan gardens before heading to Kabini. Check-in by 12 PM. You can plan for an afternoon safari. Come back by sunset and relax at the accommodation.
Day 3 – Early morning safari before checking out with loads of memories.
Travel Bucketlist: 5 Unforgettable safari experiences in South India
Booking your next safari is just a few steps-
Step 1: Head over to https://packages.wildtrails.in/
Step 2: Select your favorite National Park. Fill in the Check-in and Checkout dates along with your group size.

Step 3: Choose the type of accommodation. It can be anything as per your budget. Click on 'Details'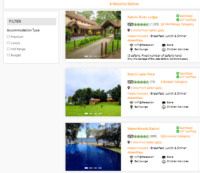 Step 4: Select the number of safari drives and the type of safari you wish to choose.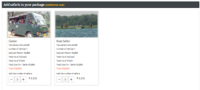 Step 5: Select add-on options if you wish to have them to your itinerary. Click on Send Enquiry.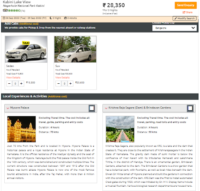 Step 6: Fill out the form-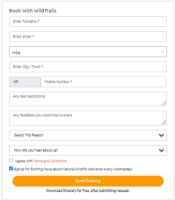 Reasons to book your holiday with WildTrails–
1)  Dedicated platform for a wildlife holiday.
2)  No travel agent commission is involved. Direct price from the resorts, hence, the best price in the market.
3)  No middlemen, no additional commissions, no unnecessary markups, the best competitive rates you can ever get, and the best part is you connect directly with the Resorts/Hotels. Further, your booking amount shall benefit the locals and hence will help improve their economic condition which in a way is critical for better conservation of the flora and fauna in the park.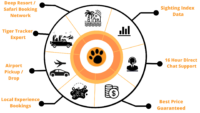 Total Page Visits: 1330 - Today Page Visits: 1
---
---
Play with WildTrails Intelligence Tools
1. How many times tiger is seen per month?
2. What's going on in Indian Forests today?
3. Interested in playing more with Tiger sighting graphs? Click
here?
---
Buy Wildlife Fashion Accessories
Exclusive Online Store for wildlife products
Packages
Packages Loading...
Recent Posts