Add Ranthambore Safari To Your Indian Golden Triangle Itinerary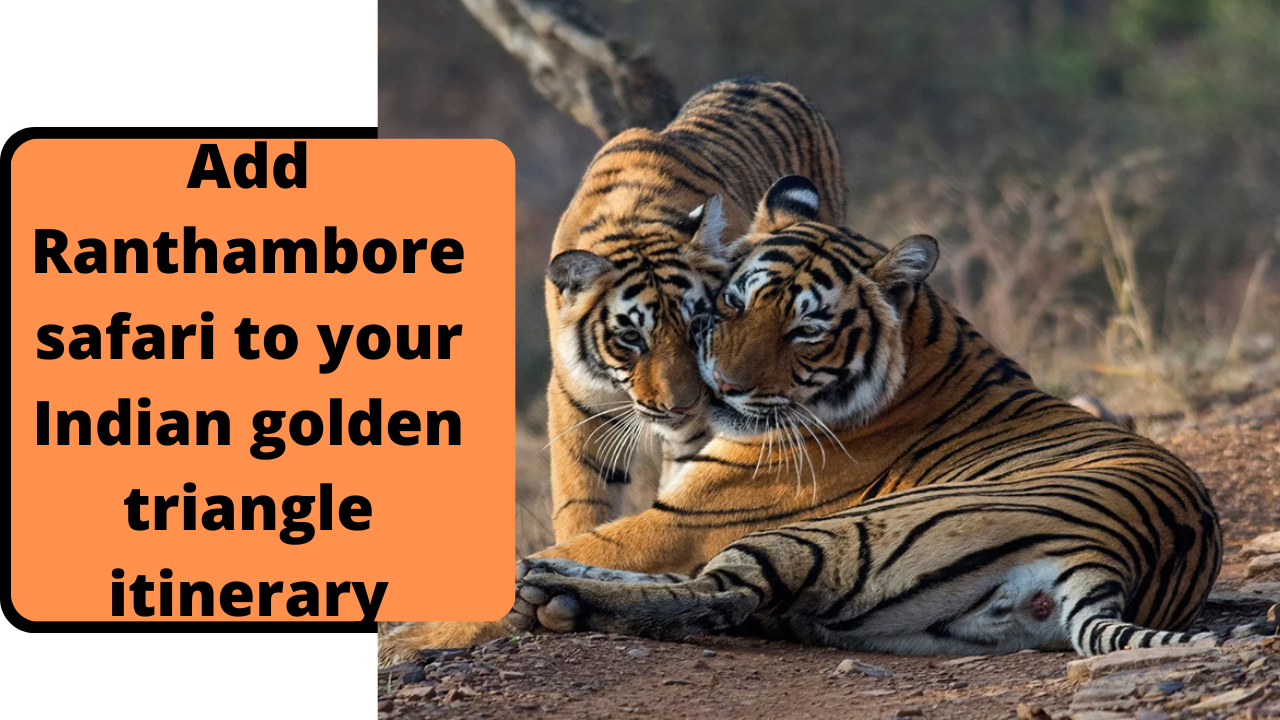 Yes, it is a golden triangle and not a golden quadrilateral. In a country with vast and diverse travel options and infinite things to do, this part of India is one of the most explored. Be it the valleys of the north, tribes of the northeast, and the sea shores down south, India is always known for having abundance in  The Golden Triangle is one such highlight to check out for people visiting the sub-continent for the first time. Moreover, adding a safari venture to your itinerary makes it more merry to your holiday.
What exactly is the golden triangle?
A tourist circuit that is most visited and involves 3 major cities. Agra, New Delhi, and Jaipur. These places are not so far apart from each other, and a week is all you need to cover most of the places that come under the golden triangle. New Delhi – the capital city, Agra – home to the world-famous Taj Mahal and Jaipur – The stunning city with numerous options to explore in the princely state of Rajasthan.
Some facts and figures about the golden triangle
       

Total distance to complete the Golden Triangle – 720 km

       

Every leg of the trip involves 4-6 hours travel.

       

By rail – There is Shatabdi Express covering all these cities.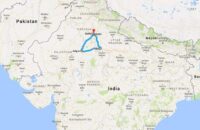 New Delhi – The capital city
New Delhi is one of the largest metropolitan cities in the world and undoubtedly there is a lot to explore here. The city is usually the first port of call for foreigners flying to India. The major attraction here is the old city that consists of the palaces and tombs built during the era of the Mughals.
Humayun's tomb, Buland Darwaza, and Qutub Minar are some of the places not to be missed.
Agra – Home to The Taj Mahal and many vintage monuments
Those who visit India cannot afford to miss visiting the world-famous Taj Mahal. Agra was then the capital during the Mughal era. The Taj Mahal is a mausoleum built by a Mughal emperor for his beloved wife. Sources say that it took almost 22 years to complete building this.
Besides the Taj Mahal, there are places like Agra Fort, Fatehpur Sikri, Akbar's tomb, and many such places in Agra that are worth visiting.
Jaipur, Rajasthan – The princely state of India
Rajasthan – The princely province for centuries and is popular for diverse places. The deserts and forts in one part of the state make you crave for water and shelter. In contrast, the lush green forests at the other end of the state make you crave wildlife sightings.
The beauty of the architecture needs to be experienced when you visit these places of rich culture. Some of them include-
       

Amber Palace/Fort

       

City Palace

       

Nahargarh Fort

       

Hawa Mahal

       

Jal Mahal

       

Pink City Bazaars
There are few more in Jaisalmer. Jaisalmer fort and Golden fort are worth the visit.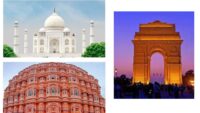 Coming to the lush green part of the state, you have a lot of options to explore. Ranthambore National Park is one of them. The forest reserve is one of the biggest in India. With 10 zones to explore, planning a safari here along with your visit to the golden triangle gives your holiday a better charm.
At the junction of the Aravali and Vindhya hill ranges lies Ranthambore National Park. One of the finest places to witness wildlife. The 10 gates to enter and exit, Ranthambore National Park is one of the biggest renowned national parks in India. There are many options to explore the forest reserve. Unsurprisingly, all these options are in huge demand. Over and above that, getting a permit is a gamble and requires some effort to plan a venture.
Distance from Jaipur – 190 km
Distance from Delhi – 396 km
Distance from Agra – 295 km
Things To Know About Ranthambore 
One of the most visited national parks every year.

Availability of safari permits is always in high demand. Hence, need to plan your safari well in advance.

10 zones to explore for. The right combination of core and buffer zones will surely help boost in sighting probability, Know about the Best Zone in Ranthambore For Sightings.

Half-day safari drive and full-day safari drive options are available, and one of the few national parks in India to have this option to explore wildlife.

The properties in and around Ranthambore, particularly in the Sawai Madhopur district are of 5-star and 7-star accommodations. 
Know When Is The Best Time To Visit Ranthambore National Park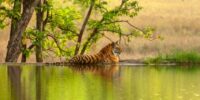 Booking your next safari is just a few steps-
Step 1: Head over to https://packages.wildtrails.in/
Step 2: Select your favorite National Park. Fill in the Check-in and Checkout dates along with your group size.

Step 3: Choose the type of accommodation. It can be anything as per your budget. Click on 'Details'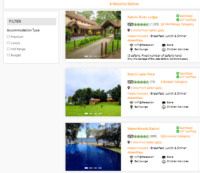 Step 4: Select the number of safari drives and the type of safari you wish to choose.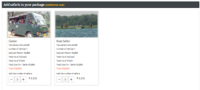 Step 5: Select add-on options if you wish to have them to your itinerary. Click on Send Enquiry.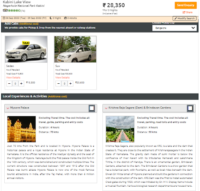 Step 6: Fill out the form-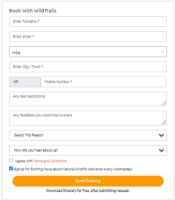 Reasons to book your holiday with WildTrails–
1)  Dedicated platform for a wildlife holiday.
2)  No travel agent commission is involved. Direct price from the resorts, hence, the best price in the market.
3)  No middlemen, no additional commissions, no unnecessary markups, the best competitive rates you can ever get, and the best part is you connect directly with the Resorts/Hotels. Further, your booking amount shall benefit the locals and hence will help improve their economic condition which in a way is critical for better conservation of the flora and fauna in the park.
To know more and to get a full list of jungle/nature resorts, please click https://wildtrails.in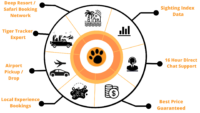 Golden triangle is indeed a great way to know more of India if you are visiting for the first time. Add some greens to it by exploring Ranthambore. Reach out to us to get the perfect itinerary for your next visit to India.
Total Page Visits: 640 - Today Page Visits: 3
---
---
Play with WildTrails Intelligence Tools
1. How many times tiger is seen per month?
2. What's going on in Indian Forests today?
3. Interested in playing more with Tiger sighting graphs? Click
here?
---
Buy Wildlife Fashion Accessories
Exclusive Online Store for wildlife products
Packages
Packages Loading...
Recent Posts