Sighting Based Bandhavgarh Jungle Safari Packages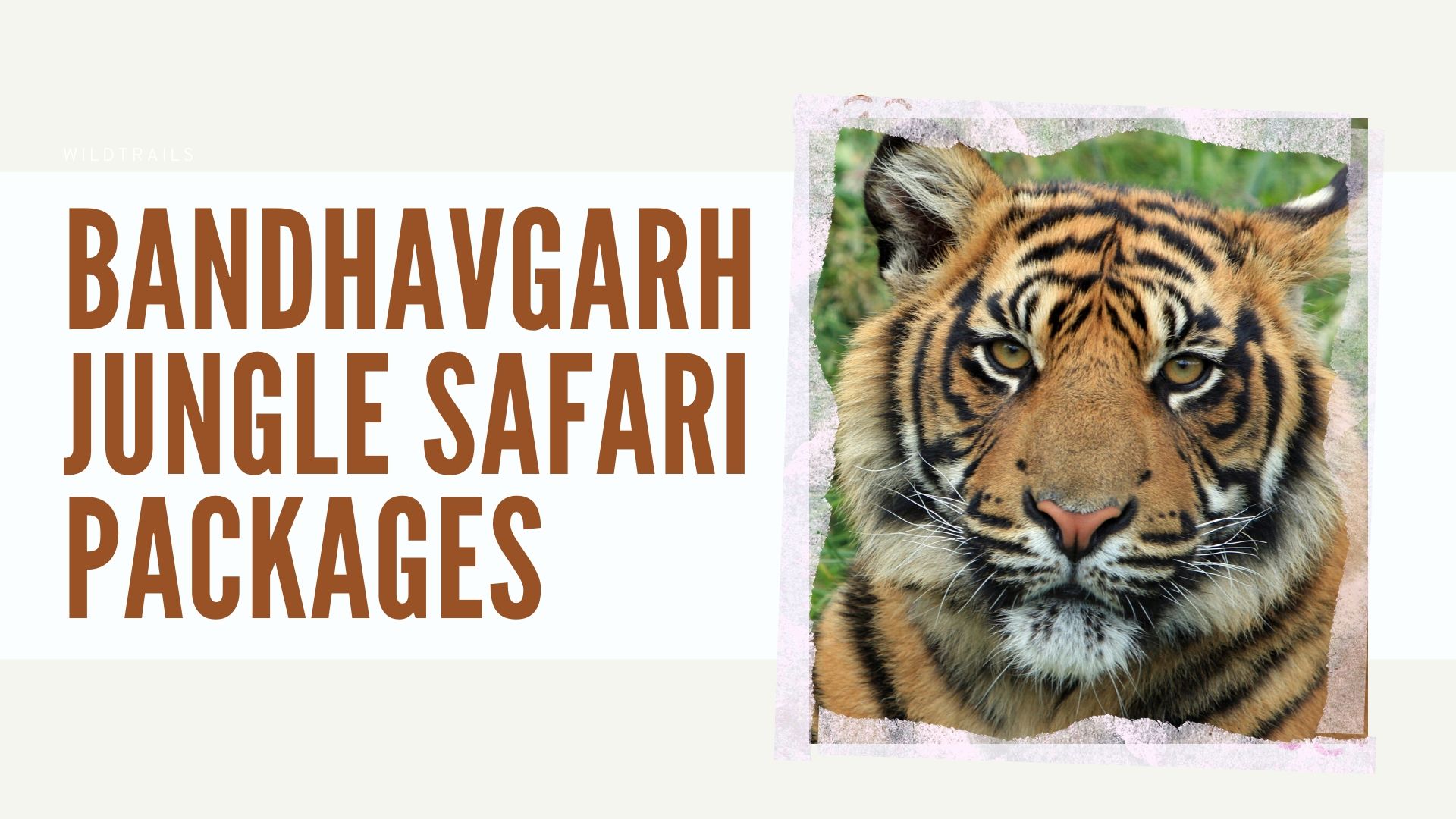 1. BANDHAVGARH NATIONAL PARK
What is the best way to escape from your daily life? Everyone loves traveling these days, some prefer a beach and some mountains. Are you confused about where to plan your holiday this weekend?
Why don't you plan a trip that is the composition of nature, wildlife, and far away from the city? Have you heard about Bandhavgarh National Park?
One of the most beloved tiger sighting destinations is on the top list of everyone. Bandhavgarh jungle safari package is a perfect "package of everything you want from a trip". With amazing tiger sightings and beautiful jungle, Bandhavgarh is the best option for you to spend your holidays without any worry.
2. TIGERS IN BANDHAVGARH NATIONAL PARK
Bandhavgarh which is also known as " Land Of Tigers" is not only famous for its tiger population but also for its tiger sightings as well. Bandhavgarh will never disappoint you because the tiger density of this park is really high and with the help of the Tiger Sighting Index, the chances are more only.
Some Recent Tiger Sightings in Bandhavgarh are :
Spotty Tigress also spotted with her cubs
Dotty(T-17) Tigress was sighted with her sub-adult cubs
T-37(Bamera's Son/Kankati Cub)
Solo (T-42) spotted with her cubs sitting on the road
Kajari Tigress spotted sitting in the open area
Mahaman Tigress spotted while drinking water
Dotty 's (Tigress) three sub-adult cubs were spotted walking in the open area on 24th November 2019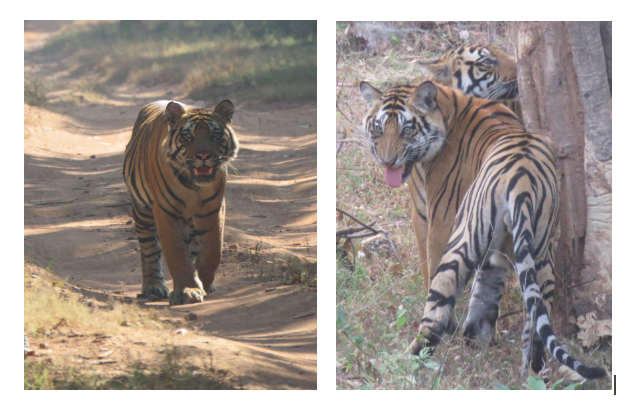 2. Solo was spotted with her cub
3. TIGER SIGHTING INDEX
Check the recent sighting information (session to session, day to day, weekly) of Bandhavgarh National Park and across all national parks & tiger reserves here(Click Here). WildTrails compile all these important data of all mammals, reptiles, birds and calculate what we call historic and predictive sighting index which helps the wildlife lovers to pick the park and zones based on the sightings.
4. WILDLIFE FOUND IN BANDHAVGARH
The biggest attraction of Pench is of course, are Tigers, Leopards, and Elephants that can be seen very often in this park. Bandhavgarh tiger reserve is densely populated with other species: the gaur, or Indian bison, are now extinct or have migrated elsewhere; sambar and barking deer are a common sight, and nilgai is to be seen in the open areas of the park.
5. SAFARI GATES IN BANDHAVGARH
There are three Tiger Sighting Zones in Bandhavgarh i.e Tala, Magadhi & Khitauli zone. These zones are considered to be the best in tiger sightings. These three safari zones are also divided into routes. Tourists are allotted two routes(one for going inside and the other one for the exit) for one jungle safari round.
Tala Zone: One of the oldest and most beautiful safari zone, and most importantly one of the best zone for Tiger Sightings in Bandhavgarh.
Magadhi Zone: Like Tala zone, Magadhi zone is also known for the good Tiger Sightings. Tigers that have territories in the Tala zone also share the territories in the Magadhi zone.
Khitalui Zone: This is the forest area of the western part of Bandhavgarh. The forest area on the left side of yours will be Khitauli zone and on the right side will be Magadhi and Tala zone. Khitauli zone is also known for Birding & herbivores animal sighting.
6. TYPES OF JUNGLE SAFARI IN BANDHAVGARH
There are four types of safaris in Bandhavgarh. Price is based on the type of safari you will select.
Exclusive Zone- Free Day long Safari
Max 6 people needed for full-day safari and you can go into any zone in Bandhavgarh. This safari is for one entire day and your food will be packed for the safari. This safari is costlier in comparison to other safaris. The chances of spotting tigers are also very high in full-day safari.
Exclusive Zone- Restricted Safari
There are 3 core zones in Bandhavgarh i.e Tala, Magadhi and Khitauli. If you are booking tickets for the Magadhi zone then you can go into the Magadhi zone only. Here, it's very important to choose the zones very carefully and therefore we suggest you to choose the zone based on the Tiger Sightings Index. You can book one whole jeep exclusively for the jungle safari.
Shared zone- Restricted Safari
This jeep safari will be on sharing basis with other wildlife tourists. You can go into those zones only for which you are booking your tickets. The duration of safari will be approx 4 hours. Here also you need to choose the safari carefully for good tiger sightings.
Canter Safari
Canter is for max 20 people but they expect 12-15 tourists a time. This is also for a given zone for which the ticket is bought by the tourists. So, If you planning to travel in a group more then 6 people then it is best to go for the canter safari.
7. ACCOMMODATION IN BANDHAVGARH
There are four kinds of accommodation in Bandhavgarh and the price depends on the type of accommodation you will choose:
Luxury Resorts: Facilities of a gym, game room and swimming pools as well.
Deluxe Resorts: Good facilities including a nice restaurant, open-air terrace are there in the deluxe resorts.
Standard Resorts: Standard resorts includes decent facilities that include a swimming pool, spa, library, and a bar and are not too hard on your wallet.
Budget Resorts: Good food, Comfortable stay, nature walks.
If you want a jungle safari package with a sure shot of Tiger Sightings then you must know that resorts also play an important role in this. The resorts adjacent to or within close proximity to the park offer you convenient access and also you will feel connected to nature without being amongst large crowds.
8. BEST TIME TO VISIT BANDHAVGARH
The peak season to visit Bandhavgarh National Park is during winter which is from October to March. However, the best season to sight tigers would be the summer season (March, April, and May).
9. JUNGLE SAFARI TIMINGS
Jungle safaris in Bandhavgarh National Park are available for morning and evening trips, as this is when the animals are most active.
10. NEAREST AIRPORT AND RAILWAY STATION
Distances from major cities to Bandhavgarh
| | |
| --- | --- |
| Route | Distance |
| Umaria to Bandhavgarh | 37 km |
| Katni to Bandhavgarh | 100 km |
| Jabalpur to Bandhavgarh | 190 km |
| Khajuraho to Bandhavgarh | 250 km |
| Bandhavgarh to Kanha National Park (Khatia) | 260 km |
| Bandhavgarh to Panna National Park | 210 km |
| Bandhavgarh to Pench National Park | 390 km |
How to reach Bandhavgarh?
By Air:
Domestic airport facilities from Jabalpur(160 km) and Khajuraho(225 km) are available to reach Bandhavgarh. Jabalpur is the nearest city from Bandhavgarh which is also connected to some of the major cities in India. Cabs are also easily available from these airports.
By Train:
All the railway stations have good connectivity from Bandhavgarh. Umaria(37km) and Katni(100 km) are the nearest railway stations from Bandhavgarh. Jabalpur railway station is also there which is 180 km from Bandhavgarh. These railway stations have direct connectivity from all the major cities in India. For example, Delhi, Mumbai, Jaipur, Bengaluru, Chennai, Haridwar, Agra and many more.

or

Total Page Visits: 1511 - Today Page Visits: 1
---
---
Play with WildTrails Intelligence Tools
1. How many times tiger is seen per month?
2. What's going on in Indian Forests today?
3. Interested in playing more with Tiger sighting graphs? Click
here?
---
Buy Wildlife Fashion Accessories
Exclusive Online Store for wildlife products
Packages
Packages Loading...
Recent Posts