Budget Ranged Resorts In Tadoba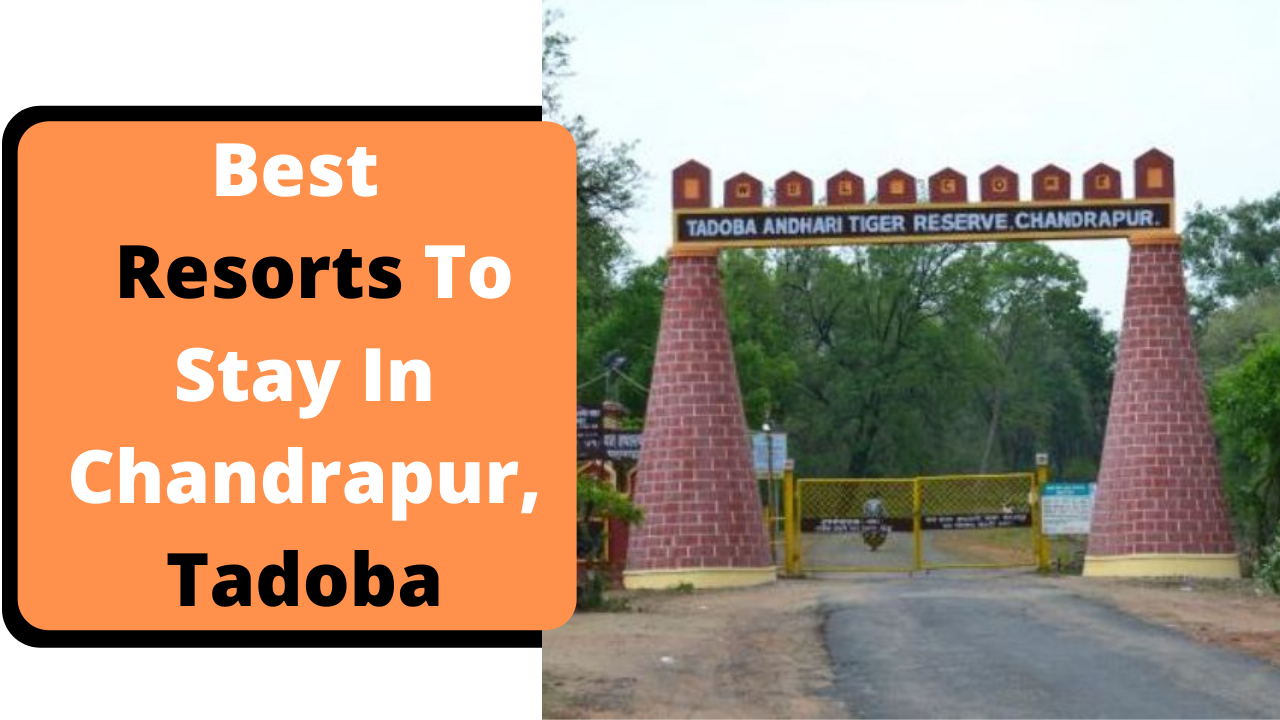 The western part of Maharashtra seems to be congested with the apartments and skyscrapers; the eastern side contrasts with the west. While most of the area is covered with lush green dense forest, there exists a national park that is more explored by travel enthusiasts. Over 10 zones and 6 gates, you see a lot of accommodation options around every gate due to the popularity and demand. However, the number of reliable properties is limited. Hence, we help you sort out the best option to choose among the budget range resorts in Tadoba.
Why Should You Visit Tadoba?
Nagpur is popularly known as the Tiger capital of India since it is close to the major Tiger reserves. Tadoba Andhari Tiger Reserve is one of them and is the biggest among all. Based on the sighting data we have, there are over 109 tigers alone in this reserve.
One park, many zones. There are over 6 gates to enter Tadoba Andhari Tiger Reserve with 12 zones (core and buffer zone). Wildlife sightings are the best If you choose the right zone when you plan for the safari. Check out the best zone for your trip and more details of the zone at https://www.wildtrails.in
Abundant flora and fauna. There are lots to explore within the 645 square kilometre area and exploring through the woods indeed makes adventure worthwhile.
Flora And Fauna Of Tadoba National Park
The forest is spread across 645 square kilometres the flora includes Teak, Bija, Hald, Salai, Semal, Tendu, Beheda, Hirda, Mahua, Bamboo, Bheria, Black Plum, Dhauda and many others.
The major attraction is the Royal Bengal Tiger. You can even spot leopards, sloth bears, gaur, nilgai, dhole, striped hyena, small Indian civet, jungle cats, sambar, spotted deer, barking deer, chital, marsh crocodile, python, cobra, grey-headed fish, eagle, crested serpent eagle, peacock, jewel beetles, wolf spiders and many more.
Types Of Accommodations At Tadoba And Difference Between Them-
We at WildTrails have 3 types of accommodations in Tadoba. Budget, mid-range, and luxury. The package cost varies depending on the type of accommodation you choose for the trip. However, at Wildtrails, we list out only the trusted accommodations in our portal, checking their quality of services on a scheduled basis.
Here are the budget resorts that you can check out for a great experience-
Akska's Homestay :
Akska's Homestay in Chandrapur is one of the great options for wildlife enthusiasts looking out for homestay in Tadoba. It is located in a place called Bhamdeli Raiyyatwari.
The Homestay stands out as one of the highly recommended homestay in that zone and has excellent reviews by the guests who had stayed there. Overall, booking accommodation Akska's Homestay is the best bang for your buck.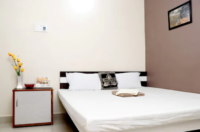 Tigers Empire :
Tigers Empire resort is popular for having the best food menu. Continental, Chinese, and Indian cuisine are what you find in the menu that are good enough for a feast to your taste buds. Tigers Empire rates the best resort in Tadoba, particularly for families, couples, and corporate teams. This hotel in Tadoba national park offers personalized professional services.
Tigers Empire Resort is designed to enhance the value of "Togetherness and Relaxation" away from exhausted and harried city life to the marveling peace at the surrounding beauty. Further, they know your preparations for the adventure, take care and ensure nobody comes in between you and nature.
Best Mid Range Resorts In Tadoba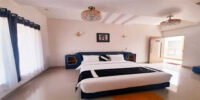 Chava Resort :
A refreshing new experience in hospitality and an unforgettable experience is what Chava Resorts strive to provide for the tourists visiting Tadoba. Set amidst enviable green 2 acres Chava, the jungle resort offers you a perfect environment to recharge yourself. It is enveloped by bountiful beauty of birds and a biological extravaganza offering a rare opportunity of shooting around with your lens from dawn to dusk.
Book Your Online Safari At Tadoba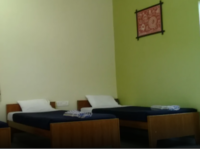 Jungle Meadows :
Jungle Meadows is a homely new getaway for wildlife enthusiasts. With its four double bed cottages and two-family rooms with rustic decor restaurant this eco-friendly resort is a delight for wildlife enthusiasts. A roof top seating for forest wanderers.
Further, Jungle Meadows believe in sustainable living and in the process, they would love to give back to mother nature by using less plastic, keeping our environment clean and growing our own vegetables and fruits.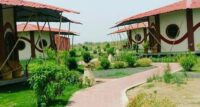 Reasons To Book Your Holiday With WildTrails–
Dedicated platform for wildlife holiday.

No travel agent commission involved. Direct price from the resorts, hence, the best price in the market.

No middlemen, no additional commissions, no unnecessary markups, the best competitive rates you can ever get, and the best part is you connect directly with the Resorts/Hotels

To know more and to get a full list of jungle/nature resorts, please click https://wildtrails.in
Frequently Asked Questions about Tadoba-
  How to reach Tadoba?
By Flight
Nearest airport to reach Tadoba is Dr. Babasaheb Ambedkar International Airport, Nagpur. There are flights that fly here from the major tier 1, tier 2 and tier 3 cities. Tadoba National Park is around 150 km from here and there are private taxi services from the airport.
By Road
The roads are well connected from all the major cities. There is public transport from cities like Nagpur, Chandrapur and Chimur.
By Train
The nearest railway station is Chandrapur which is around 45 km from the park.
The best time to visit Tadoba National Park is from March to May and the possibilities of tiger sightings in these months are maximum. Monsoon season starts from June and remains till September. During these months, the park remains closed.
There is no gate that is termed as the best. An expert tiger tracker along with you can help you better the chance of wildlife sightings. Check out more details of the gates and which gate to choose for at https://wildtrails.in
  Which River flows in Tadoba National Park?
A river flows across the Andhari region and so this river is known as Andhari river.
  How many Tigers are there in Tadoba National Park?
The buffer and the core areas of Tadoba National Park is estimated to have 115 tigers and 151 leopards. This is as per the latest report on 'Status of Tigers, co-predators and prey in TATR'.
Total Page Visits: 555 - Today Page Visits: 1
---
---
Play with WildTrails Intelligence Tools
1. How many times tiger is seen per month?
2. What's going on in Indian Forests today?
3. Interested in playing more with Tiger sighting graphs? Click
here?
---
Buy Wildlife Fashion Accessories
Exclusive Online Store for wildlife products
Packages
Packages Loading...
Recent Posts