How To Get Customised Jim Corbett Packages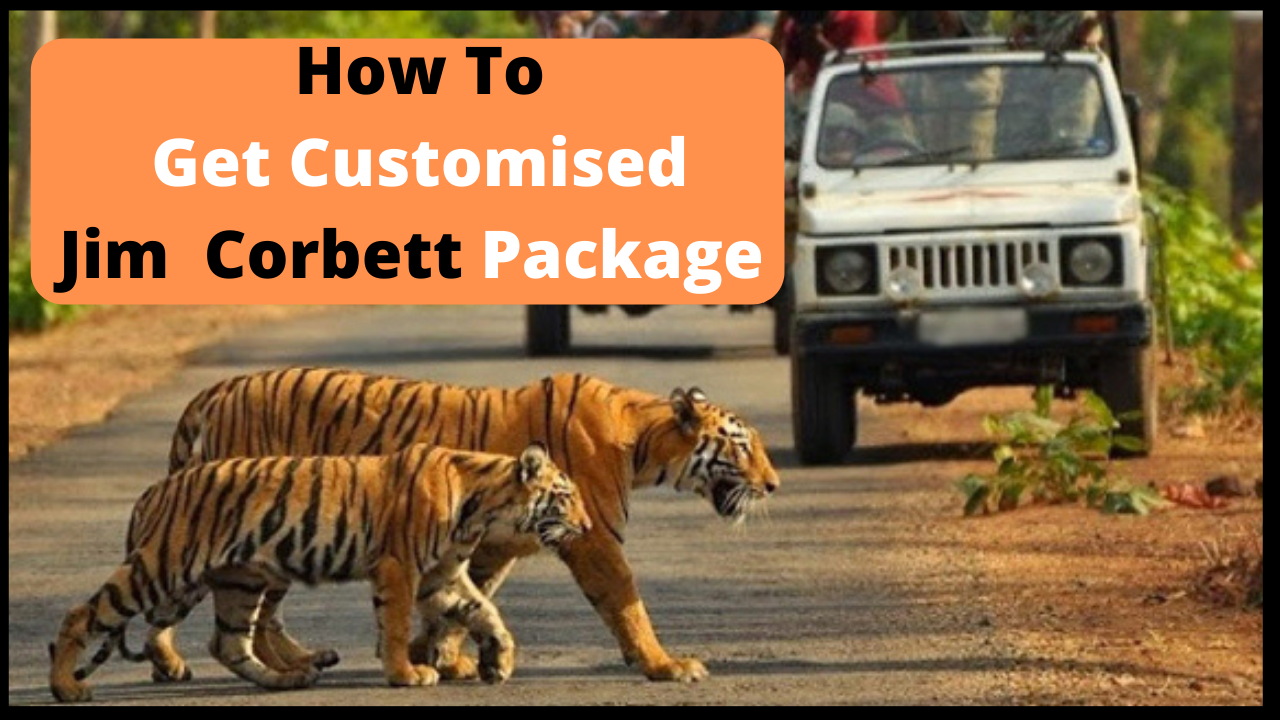 Booking a safari package might seem to be complicated but we at WildTrails have made it look effortless. We have made booking your Jim Corbett package easy and simple.
Jim Corbett National Park is the oldest forest reserve in the country. Located in Ramnagar city in Nainital district of Uttarakhand – the state which is considered as 'Simply Heaven' across the globe. The park covers around 520 square kilometers which covers the major portion of Corbett Tiger reserve and is located around 1300 – 4000 feet from sea level. The park was established in 1936 as Hailey National Park to protect the endangered Bengal tiger.
Jim Corbett is the only national park in the country where the lodges and resorts are located within the forest reserve. Corbett National Park is one of the 13 protected areas covered by WWF for Nature under their Terai Arc Landscape Program.
Flora And Fauna Of Jim Corbett National Park
There are over 488 different species of plants recorded in the park. Over 500 different species of flora and fauna can be found throughout the area. Common species include Langurs, sloth bears, Asiatic black bears, Indian grey mongooses, jungle cats, elephants, wild boars, deer, Indian antelope and many more. Reptiles and amphibians include a lot variety of snakes (including cobras and pythons) and species of crocodiles (notably gavials and muggers).
Bird watching is something that cannot be missed as the park receives many species of migratory birds.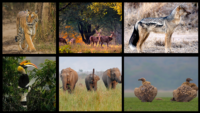 WildTrails Jim Corbett Packages Introduction and why to choose them?
We at WildTrails strive to provide not just a hassle-free tour for our customers, but the expedition of a lifetime. We believe that any vacation needs to be worth, and never to be compromised on the quality of services. With the fast-growing technology and AI, we emerge as the only company with sighting information which is used to create predictive metrics called Sighting Index. Choosing the right safari zone and having an Expert Tracker for the venture is 90% guaranteed in Great Sightings. Rest is the luck factor which was always good with us till now. We design it for you to get the best wildlife experience with the stay and safari together, nevertheless, to forget allotting the right expert tracker while on safari.
We have 3 types of accommodations namely, budget, mid-range, and luxury. The package cost varies depending on the type of accommodation you choose for the trip.
Budget accommodation has all the basic-level facilities at the lodge. The prices are at lower end when compared to other types.

Mid-range accommodation has better facilities and little higher comfort-level when compared to the budget level properties. If the budget level services can be compared with comfort in a hatchback car, one can compare the services in mid-range services with the comfort in a sedan car.

Luxury type accommodation consists of top-level facilities and amenities. The priority here is given to the comfort and top-notch quality of service. The services in the mid-range accommodation can be compared to travelling in a basic sedan car. While you can compare the services in the luxury type accommodation with commuting in a premium car like Mercedes.
At WildTrails, we list out only the trusted accommodations in our portal whose quality of services are verified on a regular basis.
Best Time To Visit Jim Corbett National Park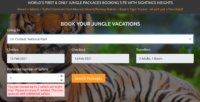 Our package in general include the below services-
Pick-up from the nearest airport or railway station.

Accommodation Stay on twin sharing basis.

Meals as mentioned in Itinerary.

Safari Pickup & Drop off from the Resort.

Forest Entrance fee, Safari fee, Gypsy Fee, Guide & Driver Fee

Taxes
How to get Customised Jim Corbett Packages
We have the best option of Jim Corbett package for your safari.Just send an enquiry by visiting WildTrails Packages or just drop your requirement at [email protected]
6 Reasons To Book Your Tour With WildTrails?
Hassle free booking experience.

Support assistance from the experts.

Expert Tiger Tracker for your safari.

Sightings data (Exclusively from WildTrails) for effective planning of your wildlife venture.

We take care of your complete vacation, from transfer, accommodation, safari, meals to make it stress-free.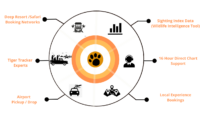 Total Page Visits: 875 - Today Page Visits: 1
---
---
Play with WildTrails Intelligence Tools
1. How many times tiger is seen per month?
2. What's going on in Indian Forests today?
3. Interested in playing more with Tiger sighting graphs? Click
here?
---
Buy Wildlife Fashion Accessories
Exclusive Online Store for wildlife products
Packages
Packages Loading...
Recent Posts