Jim Corbett National Park on your Nainital trip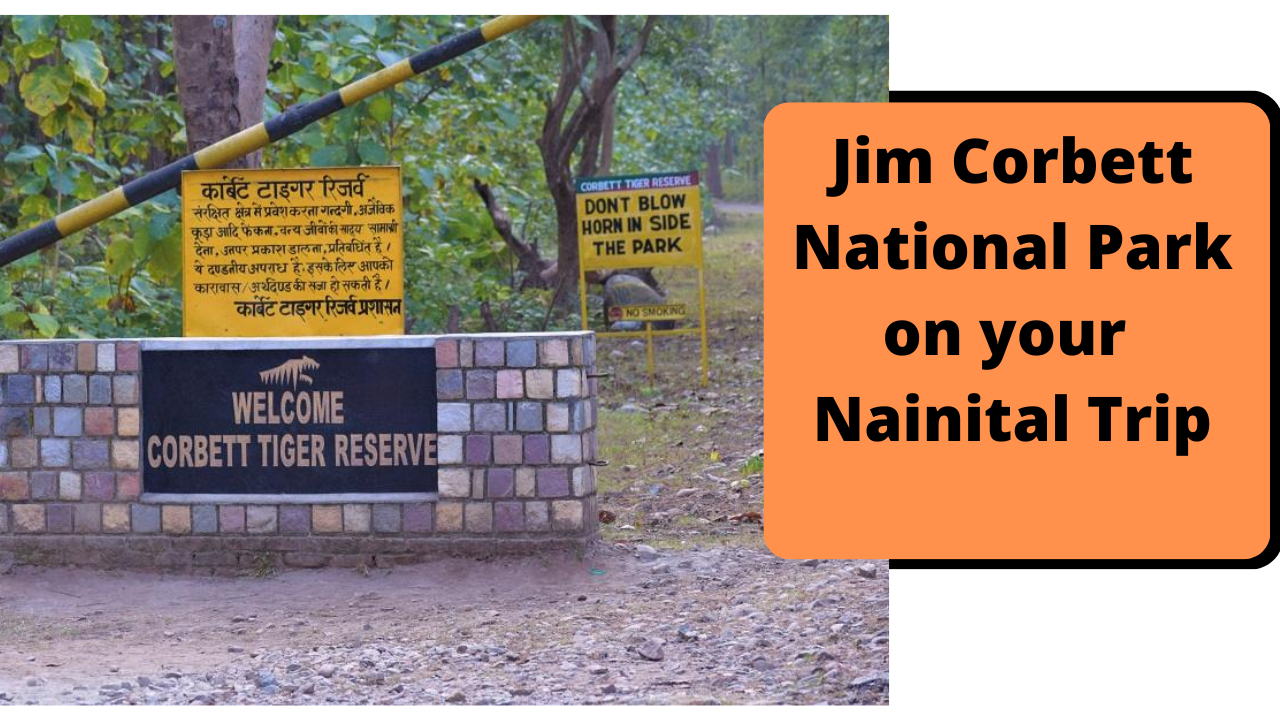 Nainital is one of the most sought-after hill stations in India. The place is located at a height of 1938 meters above sea level and is among the center of attraction for tourists who visit Uttarakhand. No wonder people from different corners of the world crave to visit here. Moreover, a safari at Jim Corbett National Park indeed can be the best affiliation.
Located in Uttarakhand, a state with high-altitude mountains and valleys to explore for. This explains Jim Corbett Is one of the few national parks located at such a high altitude from sea level. The unique and best part of Jim Corbett is that it is the only national park where the properties are within the jungle.
The oldest national park in India has got a lot to offer wildlife enthusiasts. The park covers around 520 square kilometers which cover the major portion of Corbett Tiger reserve and is located around 1300 – 4000 feet from sea level. The park was established in 1936 as Hailey National Park to protect the endangered Bengal tiger.
Bird watching is one of the major highlights here as the park receives many species of migratory birds.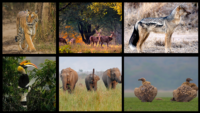 Why visiting Jim Corbett is Noteworthy?
Great sighting record of wildlife.

One of the highest forest reserves in the country.

A lot of accommodations are within the forest area.

Over 500 species of flora, connect you to nature.

One of the thirteen protected areas covered by WWF for Nature under their Terai Arc Landscape Program.

Oldest national park in India.
About Nainital
Popularly known as the city of lakes, Nainital is a picturesque hill station as a part of Himalayan Lake-town. This ecstatic town is surrounded by seven hills, popularly known as 'Sapta-Shring' – Ayarpata, Deopata, Handi-Bandi, Naina, Alma, Lariya-Kanta, and Sher-Ka-Danda. The majestic mountains and the sparkling waters of the lake add an immense lot to the beauty of the town.
Nainital was the summer capital of the United Provinces during the British era. Hence the town has a strong colonial heritage with vibrant clusters of villas and bungalows.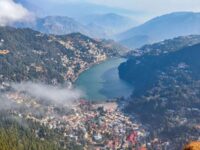 How to get there?
Nearest airport – Pantnagar Airport(70 km)
By road :
Nainital is around 310 km from Delhi which is the closest metropolitan city. The NH 9 highway is the one to take to reach Nainital.
Nearest railway station – Kathgodam(42 km)
A brief 4-day itinerary can help you plan your next holiday.
Day 01: Delhi – Nainital
A 7-hour drive to Nainital from Delhi. Relax for the rest of the day. You can also go for a sighting tour of local spots. The lake district of India has so many things that calm your senses. End your day with some well-deserved rest.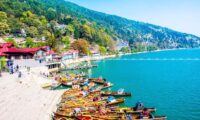 Day 02: Sightseeing in Nainital and transfer to Jim Corbett
You will be visiting the famous tourist charms of Nainital on day 2. They include Bhimtal, Naina Peak, Astronomical Observatory, Land's End, The Mal Road, Dorothy Seat, and Tiffin Top, Raj Bhavan, Snow View Point, St. John's Church. Enjoy shopping at the local market. Do not miss out on the boat ride in Naini Lake. Further, you will proceed to Jim Corbett National Park. Check into a wildlife resort upon arrival and spend the rest of the day at leisure. Best Resorts To Stay in JimCorbett National Park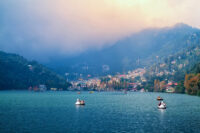 Day 03: Jeep Safari in Corbett Tiger Reserve and local Sightseeing :
Wake up and smell the coffee early morning, you will enjoy jeep safari in the Corbett Tiger Reserve. Return to the hotel for a well-deserved short rest and having lunch. Post lunch in the afternoon, you may go for the Garjiya Devi Temple and Corbett Museum. The Corbett Museum is the place where the hunts, hunting equipment and many other articles of E. James Corbett are preserved. It was originally the home of Jim Corbett. Dinner and overnight stay at the wildlife resort.
You can also plan for a safari in the afternoon. Jim Corbett Safari Online Booking
Day 04: Corbett – Delhi :
In the morning we will drive back to Delhi.
You can plan for another safari drive early morning before heading back to Delhi.
Types of safari in Jim Corbett National Park
Get Your Customised Jim Corbett Safari Packages
Exclusive jeep safari
Gypsy safari is best recommended for the best sighting of wildlife since you can explore through the woods for your 4-hour safari. A gypsy can accommodate up to 6 tourists. Gypsy safari happens twice a day for a span of 3 hours, morning and evening. The morning safari starts at 6 AM, while the evening safari starts at 3 PM.
Canter Safari
Canter safari is organized by forest officials and is yet another way to get deep into the wilderness of Jim Corbett Park. If you are a large group of 16-18, open-roof canters are the most ideal way to enjoy wildlife safaris. There is a group joining option available in canter safari.
Canter safari is scheduled for around 3 hours just like the jeep safari. The morning safari begins at 6 AM and the afternoon safari is scheduled to start at 3 PM.

Booking your next safari is just a few steps-
Step 1: Head over to https://packages.wildtrails.in/
Step 2: Select your favorite National Park. Fill in the Check-in and Checkout dates along with your group size.

Step 3: Choose the type of accommodation. It can be anything as per your budget. Click on 'Details'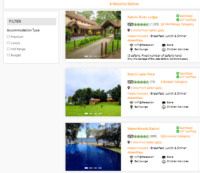 Step 4: Select the number of safari drives and the type of safari you wish to choose.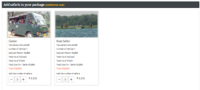 Step 5: Select add-on options if you wish to have them to your itinerary. Click on Send Enquiry.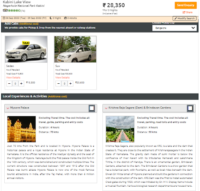 Step 6: Fill out the form-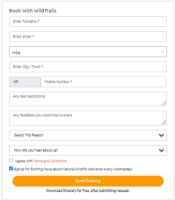 Reasons to book your holiday with WildTrails–
1) Dedicated platform for a wildlife holiday.
2) No travel agent commission is involved. Direct price from the resorts, hence, the best price in the market.
3) No middlemen, no additional commissions, no unnecessary markups, the best competitive rates you can ever get, and the best part is you connect directly with the Resorts/Hotels. Further, your booking amount shall benefit the locals and hence will help improve their economic condition which in a way is critical for better conservation of the flora and fauna in the park.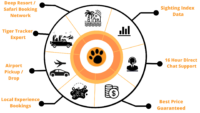 The lakes of Nainital and the forests of Jim Corbett are eagerly waiting for you to explore. Head over to our website to plan your next safari vacation.
Total Page Visits: 1326 - Today Page Visits: 1
---
---
Play with WildTrails Intelligence Tools
1. How many times tiger is seen per month?
2. What's going on in Indian Forests today?
3. Interested in playing more with Tiger sighting graphs? Click
here?
---
Buy Wildlife Fashion Accessories
Exclusive Online Store for wildlife products
Packages
Packages Loading...
Recent Posts