Online Safari Booking At Jim Corbett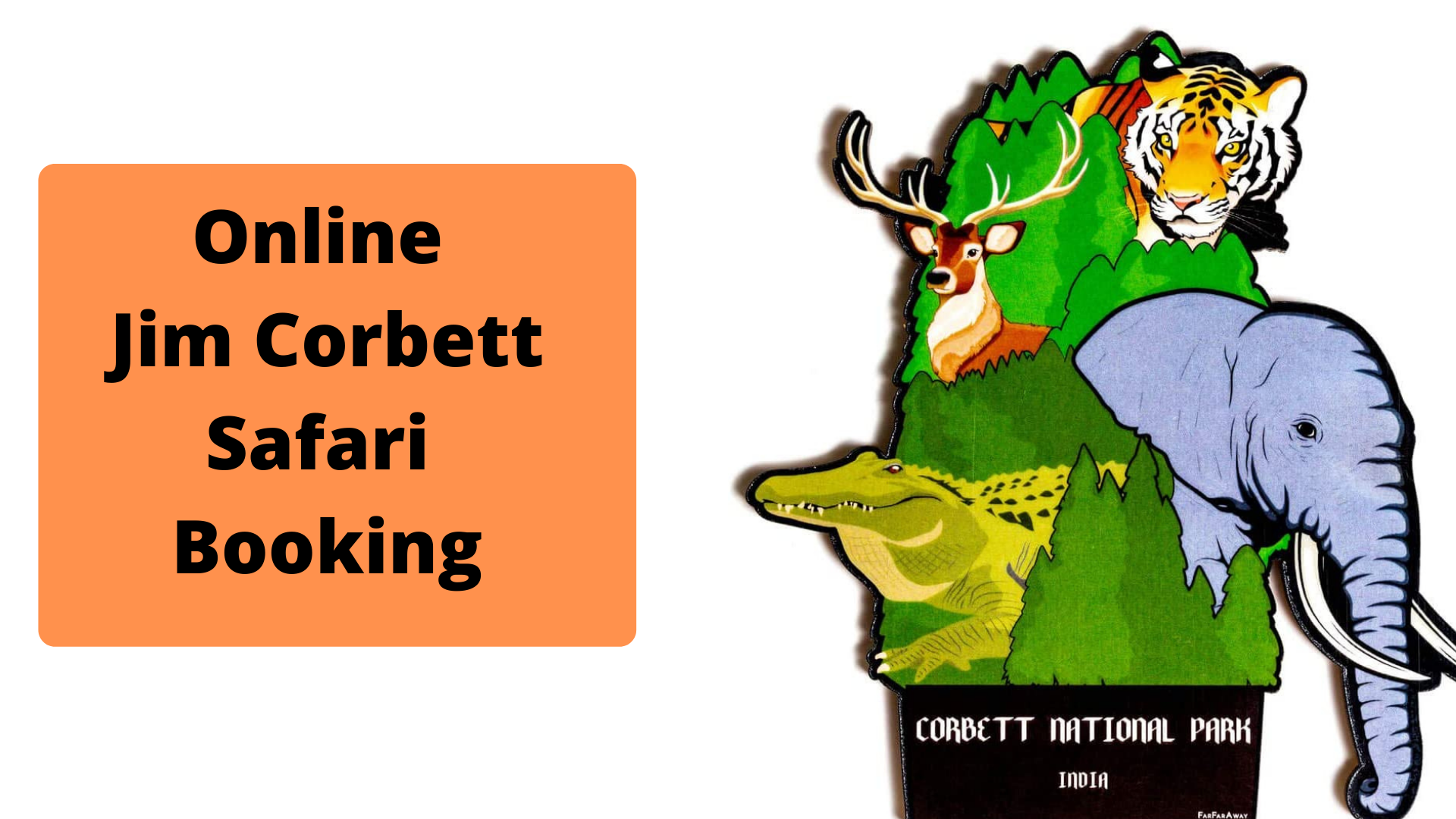 Wit WildTrails welcomes you to the Safari Booking at Jim Corbett National Park. Get your Customised Jim Corbett Packages
Jungle  Visitors can now book online Jeep Safari or Canter Safari or Elephant safaris for all the  5 different zones .
Core Zones are as follows:
The core area of Jim Corbett National Park has been divided into six different zones for tourists.
Bijrani

Jhirna

Dhikala

Dhela

Durgadevi
BIJRANI ZONE:
Bijrani zone is the preferred zone for day visits & is known for its excellent wildlife tracking by jeep safari.
DHIKALA ZONE:
Dhikala zone is the only zone that has a forest lodge inside the forest. By Booking a forest lodge one can actually stay deep inside the jungle. Dhikala is known to be the largest zone in Jim Corbett National Park and is famous for its rich wildlife and excellent scenic beauty.
To enjoy the jeep safari in Dhikala, one needs to stay in one of the Forest Rest Houses. They are (FRHs) within the park, namely Dhikala FRH, Gairal FRH, Sarpduli FRH, Sultan FRH.
JHIRNA ZONE:
Jhirna is another important tourist zone of Corbett National Park.
DHELA ZONE:
Delha zone attracts large numbers of tourists because of the abundant flora and presence of varied species of birds.
DURGA DEVI ZONE
If you are fond of bird watching then it's Durga Devi Zone for you..
SONANADI ZONE:
Sonanadi range is located in the Sonanadi wildlife sanctuary and you can reach there through the Vatanvasa gate. This is another best gate for bird lovers. There are more than 500 distinct species of birds.
7. SITABANI ZONE:
The Sitabani zone is a buffer zone. The splendid natural beauty of this zone draws many tourists and entry is not restricted like the core zones. Sitabani zone is considered a bird-watchers paradise. 
Know When Is The Best Time To Visit Jim Corbett National Park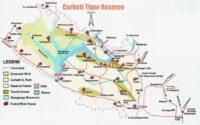 How To Book Online Safari At Jim Corbett
Safari Booking at Corbett is managed by the forest department.Before booking the safari gates/zones please have a look at the Sightings details. 
Jeep Safari Booking as off now. As per gov instructions cost may vary :
Price (Indian)
INR XXX / – Jeep ( Maximum 6 Persons & 2 children (b/w – 5 to 12 years) are allowed in ONE Jeep)
Price (Foreigner)
INR XXX / Jeep ( Maximum 6 Persons & 2 children (b/w – 5 to 12 years) are allowed in ONE Jeep )
Zones
Bijrani / Garjiya / Jhirna / Dhela / Durgadevi / Sitabani
Timings
Morning 6:00 AM – 9.30 AM | Evening 3:00 PM – 6:00 PM (Safari Timing Varies as Season Changes)
Inclusions
Permission of CTR, Jeep, Driver, Permit and All Entries & Taxes.
* Guide Fee to be paid by the guest on the spot directly.
Canter Safari Booking :
| | |
| --- | --- |
| Price (Indian) | INR XXX / Person (ONE Canter has 16 Seats ) |
| Price (Foreigner) | INR XXX / Person (ONE Canter has 16 Seats ) |
| Zone | Peaceful Dhikala |
| Timings | Morning 6:00 AM – 11.50 AM | Evening 12:00 PM – 6:00 PM |
Please Note: Amount keeps changing as per the seasons. Please reach out to us so that we can share the latest safari price. Travel Guide To Jim Corbett National Park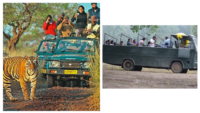 Advance Booking Procedure: For booking requests please provide us the following details: –
The full name, age, gender of each visitor mentioned the same on the identity cards to be provided along with the confirmatory amount. The specific ID card number of your ( Voter Id, Aadhar No, Driving license No, etc)

Safari Slots (Morning/Afternoon). Jeep Safari and/or Canter Safari at Corbett has conducted only two shifts – Morning and Evening daily

Jeep Safari & Canter Safari amounts are non-refundable.

Please carry the same ID card submitted during the online booking

If you need our help, please inform us at least 45 days in advance (for Indian nationals) & for Foreign nationals bookings 90 days in advance.

Passport details are mandatory for making reservations for foreign tourists

Safari permit is issued on a first come first serve basis (subject to availability)
Please Note:
Morning safari timing starts at 06:30 AM to 09:30 AM and afternoon safari time is from 02:30 PM to 05:30 PM

The number of visitors going on safari vehicles should not exceed the limit as they will be stopped at the entry gate.

The tourists are responsible for their own luggage during the safari, no safari driver or guide is liable for the same.

Please read all the instructions before you plunge into the Jeep safari at the Jim Corbett National Park.

While doing a jeep safari do not get down from the vehicle, it is not allowed.

Day visit in Dhikala Tourism Zone is not permitted except for the tourists staying inside the forest lodges.

Visitors to the Corbett Tiger Reserve are obeyed by the rules and regulations of the wildlife protection act.

Visitors must carry entry permits that are being issued online. Entry safari permit belongs to you is not transferable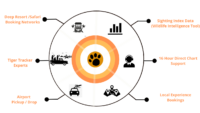 Total Page Visits: 758 - Today Page Visits: 1
---
---
Play with WildTrails Intelligence Tools
1. How many times tiger is seen per month?
2. What's going on in Indian Forests today?
3. Interested in playing more with Tiger sighting graphs? Click
here?
---
Buy Wildlife Fashion Accessories
Exclusive Online Store for wildlife products
Packages
Packages Loading...
Recent Posts