The Perfect Bandipur itinerary: All must see and do.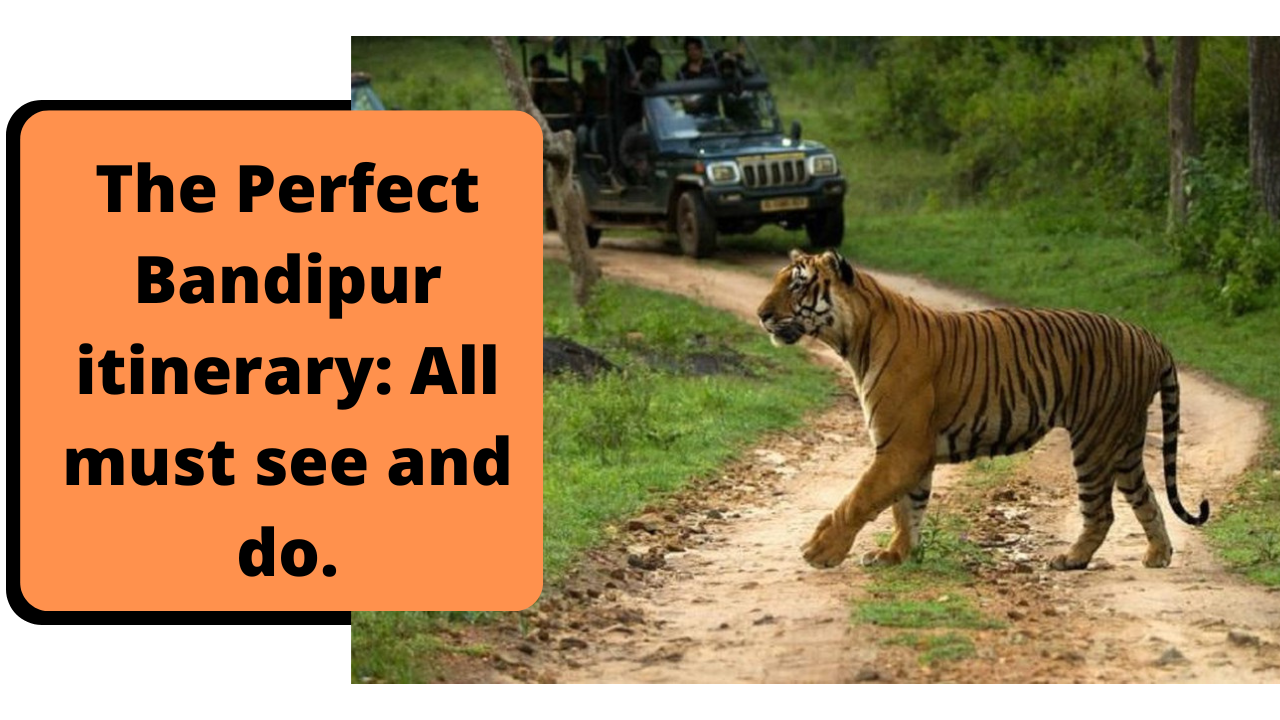 The forest reserve filled with tigers and leopards has got a lot to offer. All you need is one perfect itinerary to make sure that your next wildlife holiday is worth it. There are some zones within the forest reserve which is worth exploring. We help you sort out the best itinerary to Bandipur.
Bandipur is one of the oldest forest reserves in the country. It takes pride in being part of Karnataka tourism offering one of the best sightings in India. Established in 1974 as a part of the 'Project Tiger'. The 874 square kilometer area forest reserve is part of the famous Nilgiri Biosphere that includes Nagarhole National Park and Mudumalai National Park.
Flora and fauna are abundant in Bandipur National Park. The trees here are diverse and unique. Popular ones are Sandalwood, Teak, Indian laurel, Rosewood, and Bamboo forests. The specialty of the fauna here is Bandipur is home to a lot of endangered species. Bengal tigers are one such species that are scattered all over. In fact, Bandipur is one such forest reserve in south India that stands out in having the highest number of tigers within a reserve. Other fauna includes Indian elephants, Leopards, Indian rock python, Sambar deer, Four-horned antelope, Chital deer, Sloth bear, Indian hare, Wild boar, Grey Langur, Bonnet macaque, Indian porcupine, Indian pangolin. 200 species of birds, reptiles, amphibians, and butterflies are commonly sighted here.
Travel Bucketlist: 5 Unforgettable safari experiences in South India
Why Bandipur for your next wildlife holiday?
Home to a wide variety of wildlife

Bird watching – Some endangered birds like the Oriental white-backed vulture, Indian vulture, and long-billed vulture can be spotted here

Scenic beauty – Diverse in trees and lush green forest offers a treat to your eyes.

Cultural experience – Home to a lot of communities and Soligas are one among them. Interacting with these tribes can help them know more about their culture and their way of life.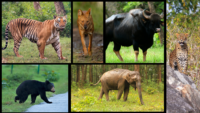 How to get there?
By Road – There is excellent road connectivity from nearby cities like Bengaluru, Mysuru, and Coimbatore. The newly opened Bengaluru-Mysuru expressway helps reach the forest reserve in around 2 hours from Bengaluru.
By air – The nearest international airport is in Bengaluru.
By train – You can plan to get down to Mysuru by train. It is 80 km from here by road.
5 weekend safari getaways from Bangalore
Types of Safaris In Bandipur National Parks : 
Jeep safari
A high-powered 4×4 Gypsy or Bolero that can creep into the woods is the choice of most visitors. It can get into every aperture of the woods. You are in complete control of the safari ride which is a major advantage. You can start a little late, get back a little early if you wish to do so, and decide for how long you would like to stay at a particular spot (you never know, you might get the best glimpse of a sighting and would want to spend more time there)
Canter safari
A bus that can seat up to 20 persons, Canter safari is preferred more by solo travelers. The budget-friendly safari option is here. There are exclusive and shared options for canter. If you are in a bigger group, with family or colleagues, then the canter option is the best.
The height of the canter is a major advantage for better sightings. The budget-friendly category is another advantage.
For a safari in Bandipur, there are 2 categories-
Resort-based safari – The property with whom you book the holiday. There is JLR(Jungle Lodges and Resorts) by the government of Karnataka and a lot of private resorts. They offer canter and jeep-based safari with a duration of about 2.5 hours. The major pro here is you have enough time to explore the deeper part of the jungle
The second category here is booking safari online or offline. There is only a canter option available here and the duration here will be for 1 hour.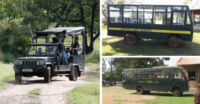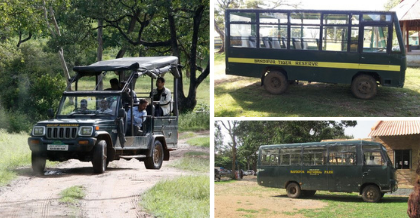 Nearby places
Ooty – 80 km away from Bandipur lies one of the most popular hill stations in India.

Coorg – The Scotland of India is just 140 km from Bandipur.

Mysuru – The nearest city to Bandipur is Mysuru which is more known as the heritage city. With a lot of historical places and a popular zoo that stands out among a lot of places to look out for while being in Mysuru.
Day 1:
Check into your accommodation.

After lunch, step out for the afternoon jeep safari.

Return by evening and relax at the accommodation.
Day 2:
Start the day early with a morning safari. Choose a different zone of the park.

Return to your accommodation for breakfast.

Spend the rest of the day exploring nearby places like Mudumalai National Park or Ooty.

Return to your accommodation in the evening and relax.
Day 3:
Start the day with another morning safari in a different zone of the park.

Return to your accommodation for breakfast and check out.

Depart from Bandipur National Park. You can plan to visit Mysuru city on the way.
Booking your next safari is just a few steps-
Step 1: Head over to https://packages.wildtrails.in/
Step 2: Select your favorite National Park. Fill in the Check-in and Checkout dates along with your group size.

Step 3: Choose the type of accommodation. It can be anything as per your budget. Click on 'Details'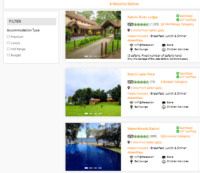 Step 4: Select the number of safari drives and the type of safari you wish to choose.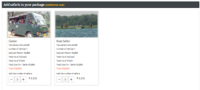 Step 5: Select add-on options if you wish to have them to your itinerary. Click on Send Enquiry.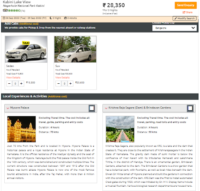 Step 6: Fill out the form-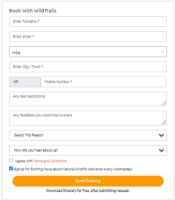 Reasons to book your holiday with WildTrails–
1)  Dedicated platform for a wildlife holiday.
2)  No travel agent commission is involved. Direct price from the resorts, hence, the best price in the market.
3)  No middlemen, no additional commissions, no unnecessary markups, the best competitive rates you can ever get, and the best part is you connect directly with the Resorts/Hotels. Further, your booking amount shall benefit the locals and hence will help improve their economic condition which in a way is critical for better conservation of the flora and fauna in the park.
To know more and to get a full list of jungle/nature resorts, please click https://wildtrails.in
Why To Book With WildTrails
Wildlife experience is much more than just booking a hotel and a safari. You need a great tiger tracker else the whole thing might fall flat. You need also a person who knows where the gate is and where the resort is and you need to make sure you enter on time also the driver should be good enough to keep the vehicle at the right angles so that photography is best on those angles. Also, he should be smart enough to move fast as soon as the news of the tiger sighting comes or as soon as the alarm calls are heard. All these have to be stitched very well to get an amazing experience and that's where WildTrails excels the best. You can read out reviews on google to see why we are the best in this business.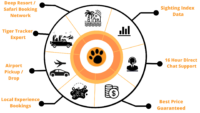 Total Page Visits: 1608 - Today Page Visits: 4
---
---
Play with WildTrails Intelligence Tools
1. How many times tiger is seen per month?
2. What's going on in Indian Forests today?
3. Interested in playing more with Tiger sighting graphs? Click
here?
---
Buy Wildlife Fashion Accessories
Exclusive Online Store for wildlife products
Packages
Packages Loading...
Recent Posts