The Perfect Kabini Itinerary: All Must See And Do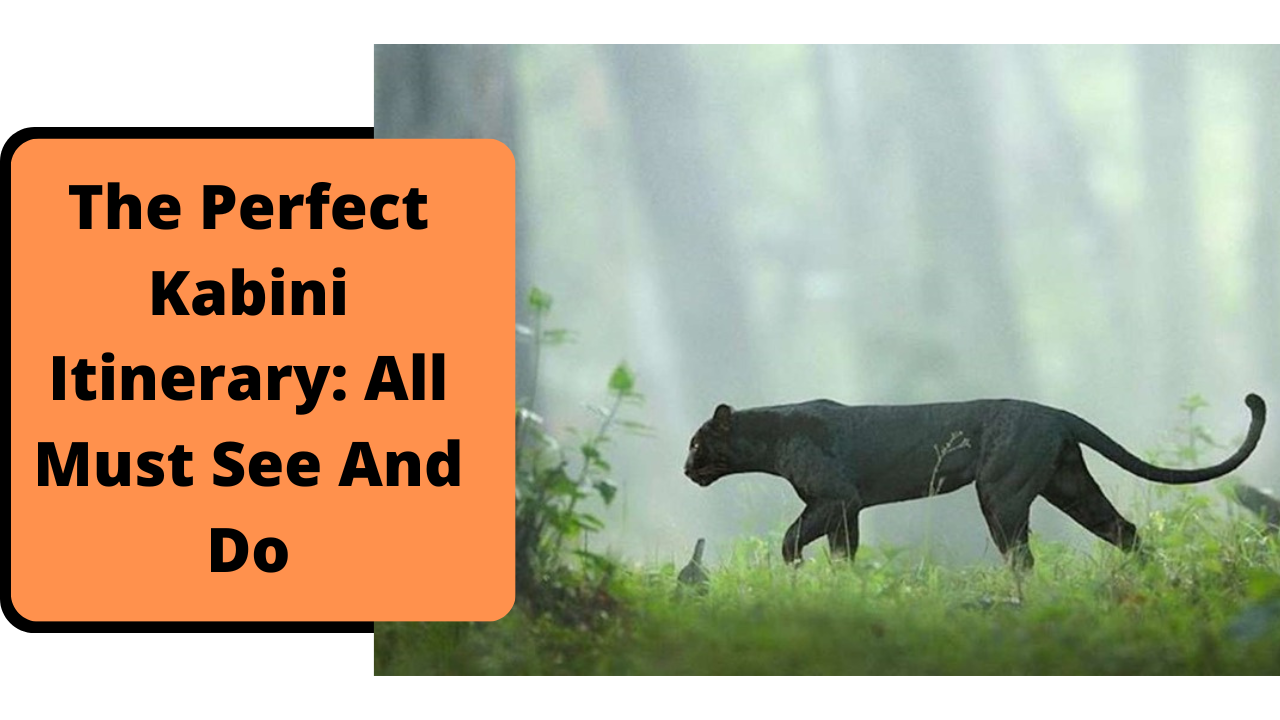 Kabini is a wonder among the wilderness. There is a lot here, being part of the world-famous Nilgiri biosphere. Be it sighting Bagheera or just getting a chance to explore the woods. Rest assured that a trip here is more than a holiday. However, a perfect itinerary is what you need to witness one of the best wildlife venturings.
To those who had been to Kabini before and were disappointed with no sightings, this blog will help you find out the flaw in your previous vacation. It might be the wrong season or incorrect planning, or any other random reason and it is completely okay. Fret not, you will not repeat the same at the end of this blog. To those who have never been to Kabini, feel lucky. You are prone to fewer mistakes and better sightings, hence making merry on your first trip to Kabini.
Why Kabini?
Popular for wildlife with some of the rarest and endangered species.

The park is open to explore throughout the year.

Heaven for wildlife photographers.

Tigers, leopards, and black panther! All within the gates of Kabini.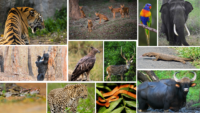 Different Types Safari Available In Kabini
There are 3 types of safaris at Kabini.
Boat safari
A unique safari type to explore at the backwaters of Kabini, boat safari offers the ultimate experience of wildlife both on land as well as in water. A 90-minute boat ride with a serene view at the banks is bliss.
Boat safari might get suspended during the summer season when the water level is below the expected threshold.
Jeep safari
One of the best safari options is the jeep safari since there are high chances of sighting your favorite wildlife. Each safari ride can last up to 2 hours.
Canter safari
The Canter safari type is economical and moreover, recommended for bigger group sizes. The safari option is a gamble because the option is economical. A drive on the canter for 1-1.5 hours with decent sightings is an option that you can prefer for exploring wildlife.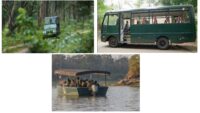 The Perfect Itinerary
Safari in Kabini is one of the most expensive in south India and the demand is at its peak throughout the year. Yes, it is one of the few wildlife reserves that will stay open most of the year. Hence, we recommend having a 2-night itinerary that involves up to 4 safari drives. This is one such itinerary recommended for anyone who wishes to explore the fauna of Kabini. However, we do have a schedule that fits your vacation. Reach out to our experts to know more about it.
Day 1 –
Check-in at your accommodation by 1 PM. Finish your lunch and get ready for the most venturous drive by 3 PM. Get back by 6 PM and spend your time at the resort. Finish your dinner to call it a day.
Day 2 –
Wake up as early as 6 AM to start your day with another adventure. The safari drive can be up to 2 hours to maximize your fortune of the sighting. Come back to your property by 9 AM. Get some rest at the property till lunch.
You have 2 options for the evening. Safari drives if the sightings are good and if you are not tired. The second option can be relaxing in the backwaters of the Kabini river till dusk, preferably opting for a coracle ride.
Day 3 –
Wake up as early as 6 AM for your final safari venture. Check-out after breakfast with loads of memories.
Check out the heritage city Mysuru on the way back to add some essence to your itinerary. 
Check out the best stays in and around Kabini.
How to Reach Kabini?
Nearest city – Mysuru: 70 km

Nearest metropolitan city – Bengaluru: 210 km

By road – There are well-connected roads from Mysuru and Bengaluru.

By train – Nearest railway station is Mysuru.

By air – The nearest airport is in Mysuru and the nearest international airport is in Bengaluru.
Complete Travel Guide To Nagarhole National Park
The park is open throughout the year; however, it is recommended to avoid it during the rainy season. The best time to visit is during summer. This is because the species prefer coming out of their zones to quench their thirst.
To conclude, you can visit Kabini for a safari drive anytime between October to June.
Booking your next safari is just a few steps-
Step 1: Head over to https://packages.wildtrails.in/
Step 2: Select your favorite National Park. Fill in the Check-in and Checkout dates along with your group size.

Step 3: Choose the type of accommodation. It can be anything as per your budget. Click on 'Details'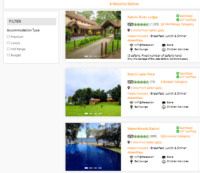 Step 4: Select the number of safari drives and the type of safari you wish to choose.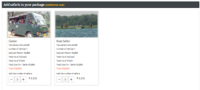 Step 5: Select add-on options if you wish to have them to your itinerary. Click on Send Enquiry.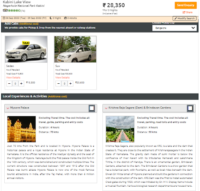 Step 6: Fill out the form-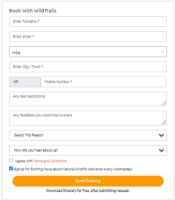 Reasons to book your holiday with WildTrails–
1)  Dedicated platform for a wildlife holiday.
2)  No travel agent commission is involved. Direct price from the resorts, hence, the best price in the market.
3)  No middlemen, no additional commissions, no unnecessary markups, the best competitive rates you can ever get, and the best part is you connect directly with the Resorts/Hotels. Further, your booking amount shall benefit the locals and hence will help improve their economic condition which in a way is critical for better conservation of the flora and fauna in the park.
To know more and to get a full list of jungle/nature resorts, please click https://wildtrails.in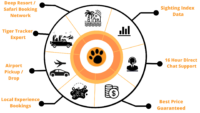 Total Page Visits: 985 - Today Page Visits: 1
---
---
Play with WildTrails Intelligence Tools
1. How many times tiger is seen per month?
2. What's going on in Indian Forests today?
3. Interested in playing more with Tiger sighting graphs? Click
here?
---
Buy Wildlife Fashion Accessories
Exclusive Online Store for wildlife products
Packages
Packages Loading...
Recent Posts