Why a full-day safari matters most in Ranthambore?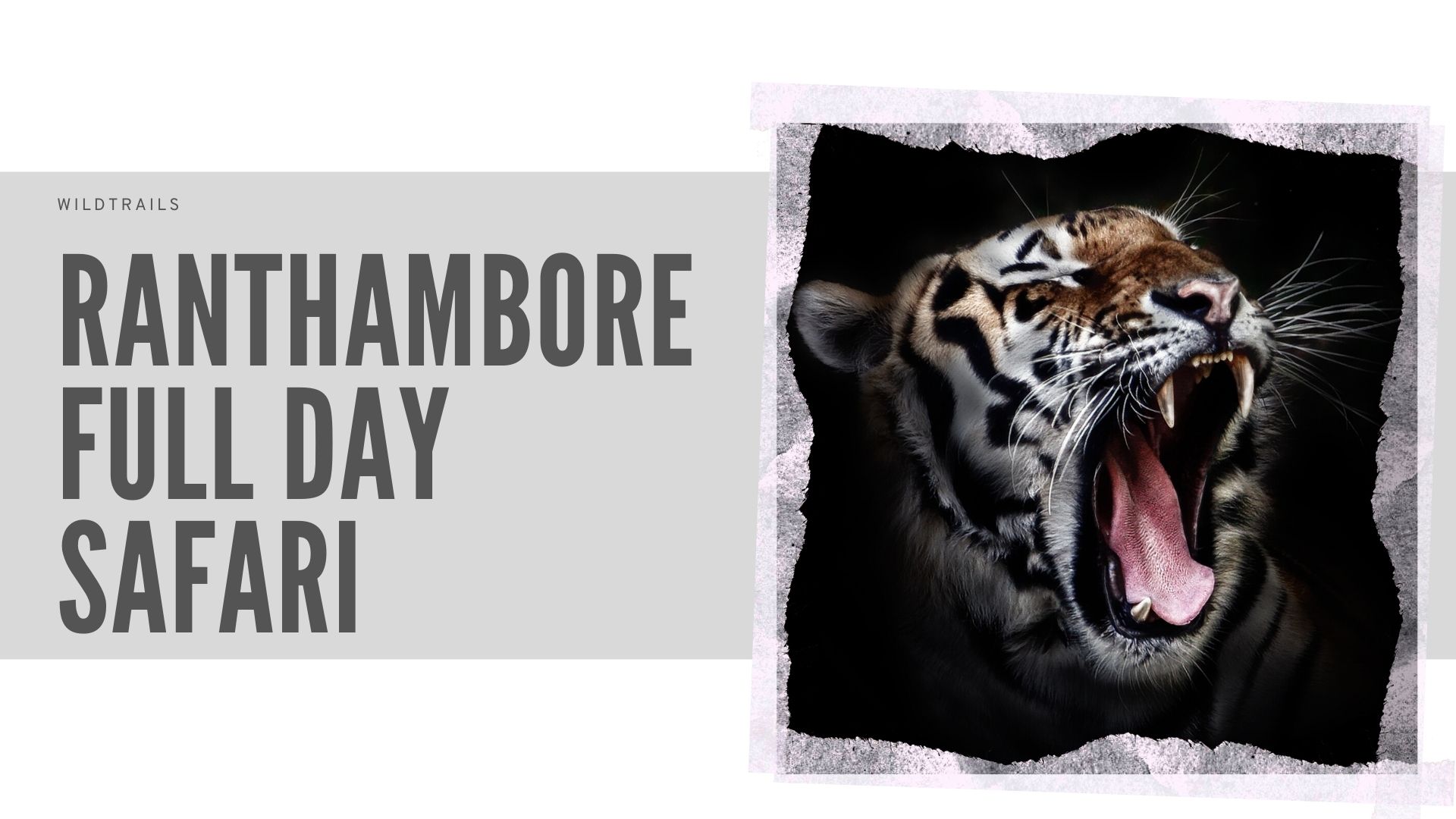 A trip to Ranthambore can never be not-expensive and while we spend so much money on the trip itself I feel we should not get miser for not booking a full day safari as your chances of sighting the magnificent tiger increases exponentially.
Firstly, what is a full day safari at Ranthambore National Park? and how a full-day safari is better than the regular safari?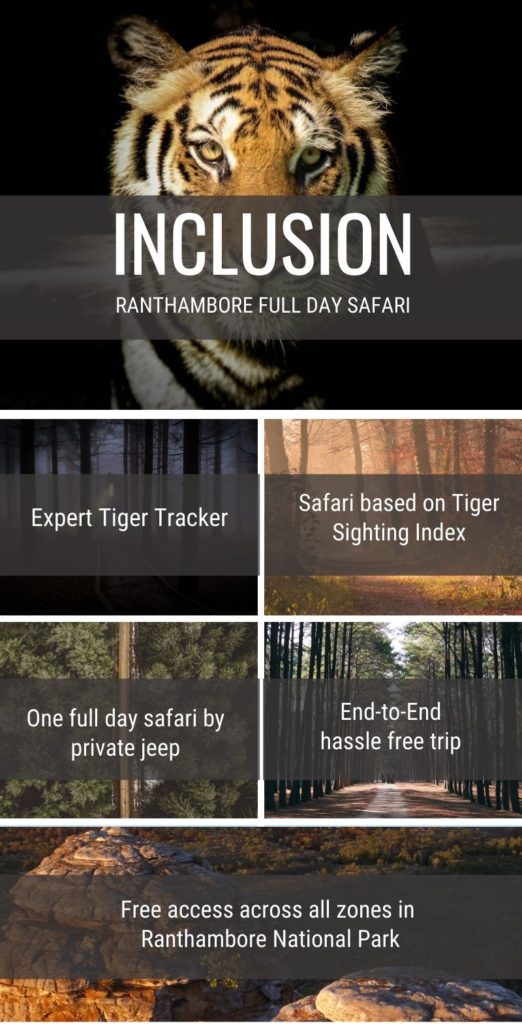 Well, aside from the 'regular safari' which is three hours safari in the morning and evening, a "full-day safari" is for 12 hours from morning to evening. Being in your own private Jeep for the full day safari you can also return to your resort whenever you want to have breakfast or lunch, or rest, returning to the park whenever you're ready.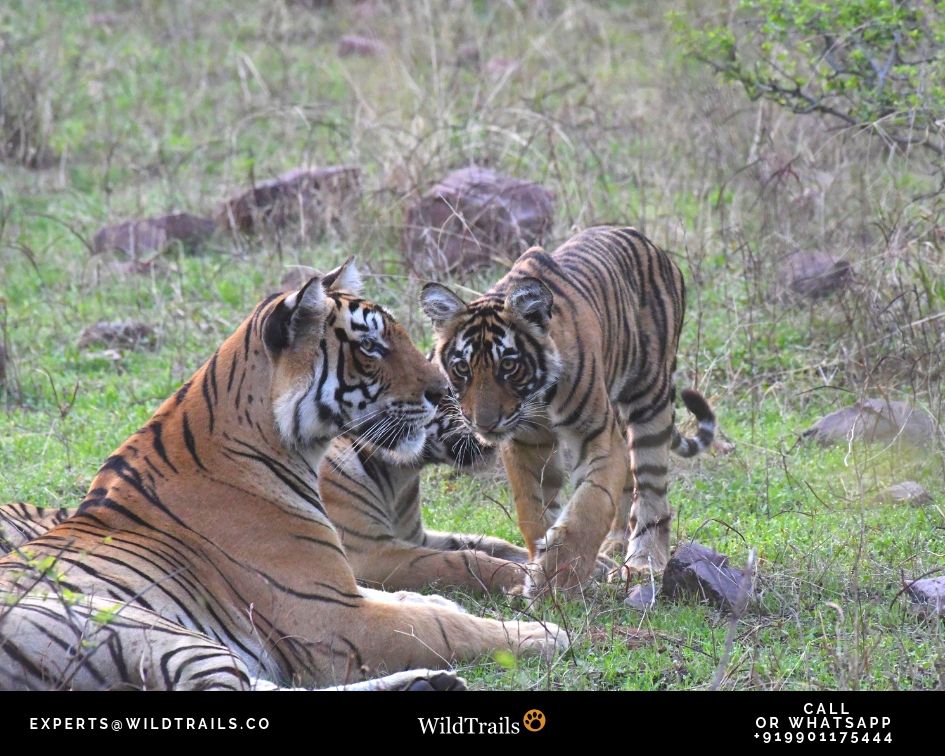 Regular safari happens in the allocated zones only, the zones that you have booked for the wildlife safari. For example, If you have booked the safari for a particular zone then you can visit the booked zone only. You won't be allowed to visit other zones. While in full-day day safari, you will get free access across all zones
Let me explain further. It's not being in the safari whole day that helps you sight the tiger but the ability of the "full-day" safari to hop zones at will is what makes it happen. Usually, when you buy a regular safari ticket to Ranthambore, it is meant for a given zone and there are 10 zones there. As much as sightings predictors from WildTrails can zero-in on a couple of zones as the best to visit during a given period, still you cannot hop from one zone to another if the sightings are happening in the other zone unless you have a full day ticket.
Better sighting opportunities
Extra time in the park simply means more time to track tigers and other wildlife
No Route/Zone restrictions
A full day ticket gives you the flexibility to hop into any of the 10 zones in Ranthambore and usually, you do get news about sightings in other zones if you are not there and you can immediately move over to that zone and then imagine spending the whole day with those tigers – simply amazing!! It's like getting Disney fast tag access in Disney world!! Expensive but worth it.
Check the recent sighting information (session to session, day to day, weekly) of Ranthambore National Park and across all national parks & tiger reserves here. WildTrails compile all these important data of all mammals, reptiles, birds and calculate what we call historic and predictive sighting index which helps the wildlife lovers to pick the park and zones based on the sightings.
WildTrails Note: If you are looking for the full day jungle safari in Ranthambore, it's highly recommended to book your tickets in advance.


Total Page Visits: 1402 - Today Page Visits: 1
---
---
Play with WildTrails Intelligence Tools
1. How many times tiger is seen per month?
2. What's going on in Indian Forests today?
3. Interested in playing more with Tiger sighting graphs? Click
here?
---
Buy Wildlife Fashion Accessories
Exclusive Online Store for wildlife products
Packages
Packages Loading...
Recent Posts