Why Ranthambore Safaris Are Expensive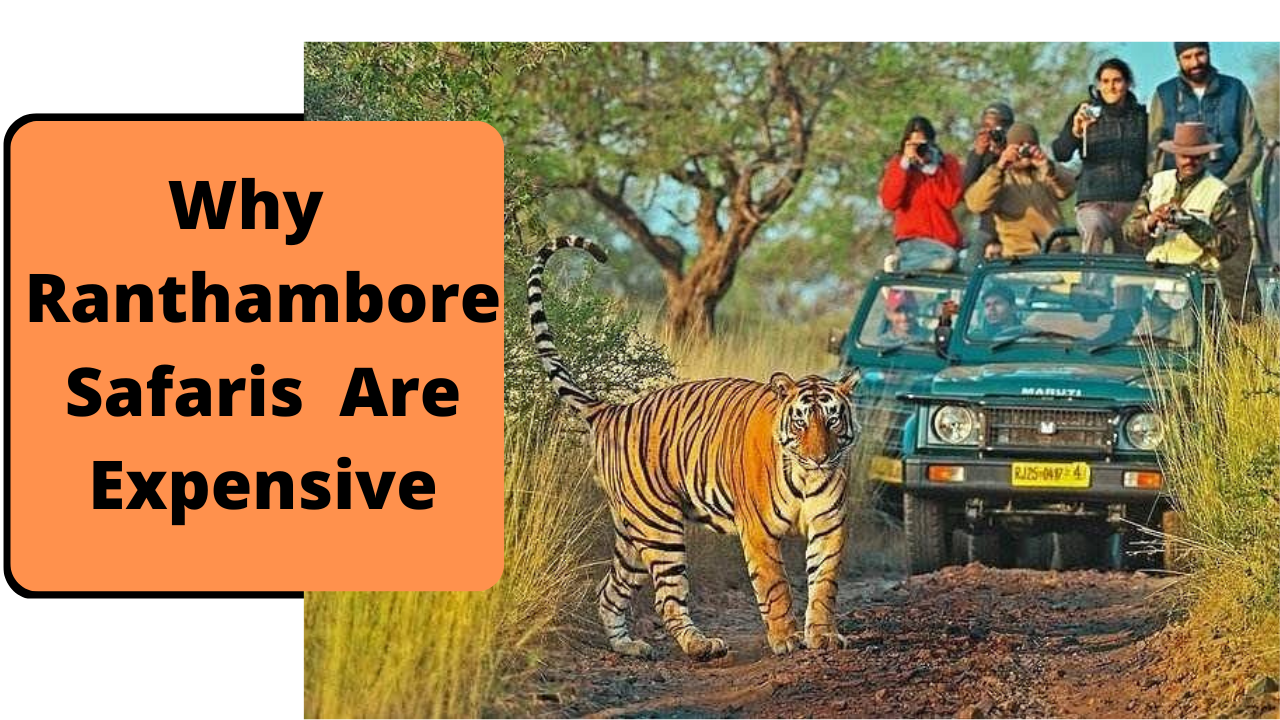 Ranthambore National Park maintains the dignity of being one of the biggest forest reserves in the country to explore wildlife. Not just Indians, but even travel enthusiasts all over the world crave to visit Ranthambore National Park over and again. There might be a lot of reasons for them to visit all over again, surprisingly, the demand for foreign nationals is always on the higher end. The blog lets you know why safari drives at Ranthambore National Park seem expensive.
One of the most visited national parks every year.

Availability of safari Permit is always in high demand. Hence, need to plan your safari well in advance.

10 zones to explore in Ranthambore. The right combination of core and buffer zones will surely help boost sighting probability.

Half-day safari drive and full-day safari drive options are available, one of the few national parks in India to have this option to explore wildlife.

The properties in and around Ranthambore, particularly in the Sawai Madhopur district are of 5-star and 7-star accommodations.

The cost for the safari was never increased on yearly basis until the last 4 years, when the demand was seen higher during these years.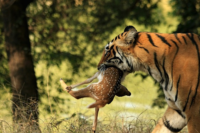 What Would Be The Reasons For The High Pricing And Scheduled Cost Hike?
There could be many. The demand for the permits here does not bother about the price hike. Here are some of the possible reasons why you find Ranthambore safari drives expensive.
Bigger Parks Need Better Maintenance

–
10 zones are indeed vast! You would only strive the safari to be better when you visit here again and hence it needs to be maintained well to make it look better. Best Time To Visit Ranthambore National Park.
Forest Officials Deserve Better Income

–
The forest department is one of the organized teams and works in and out of the jungle to make sure there would be no casualties while you are on holiday. Some officials even risk their lives to do so and we feel they indeed deserve a pat on their back, This might seem to be a solid reason as to why the safari rates look expensive.
Half-day and Full-day expenses are always at the higher end

–
The safari options have major privileges like going back to the accommodation for breakfast or lunch and wandering to any other zones while on a safari drive. Moreover, these safari options come up only with an exclusive jeep to explore the woods.
This would indeed need a higher budget to schedule and organize them. Moreover, the organizers need to make sure that it is worth exploring the woods for hours and hence better sighting. Places To Visit Near Ranthambore National Park.
The hike in fuel prices, oil prices, commodities, and groceries od have a direct impact on almost everything including organizing a safari. The hike in already high-priced costs would never come as a surprise.
Ranthambore National Park, as said earlier, is one such forest reserve that is explored more by foreign nationals than the locals. The depreciation and appreciation of the currency value need to be managed and hence this might be a major reason why the safari cost seems expensive at Ranthambore National Park. Plan Your Ranthambore Jungle Safari.
Better Revenue Expectations

–
The above-mentioned demand is seen increasing but never diminished. Perhaps the pandemic had badly hit the tourism sector and Ranthambore National Park is one of the most affected due to the travel restrictions imposed on international travelers. With the world healing and slowly heading back to normal, you can expect tourists to explore more than what it was before. Hence, there might be a further surge in the safari cost.
All the above reasons and factors seem to be reasonable when the quality of the safari is considered. In contrast, we assure you about the experience you get while on safari o We, at Wildtrails have helped thousands of travelers all over the world to explore Ranthambore and there were hardly any disappointments. Moreover, they wished to visit all over again and again. We believe that the quality of a holiday should never be compromised. After all, the greatest things in the world seem to come for a greater price!
Booking your next safari at Ranthambore National Park is just a few steps-
Step 1: Head over to https://packages.wildtrails.in/
Step 2: Select Park Name as Ranthambore National Park. Fill in the Check-in and Check-out dates along with your group size.

Step 3: Choose the type of accommodation. It can be anything as per your budget. Click on 'Details'.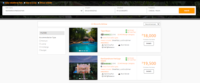 Step 4: Select the number of safaris drives and the type of safari you wish to choose.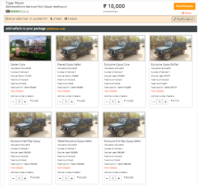 Step 5: Select add-on options if you wish to have them to your itinerary. Click on Send Enquiry.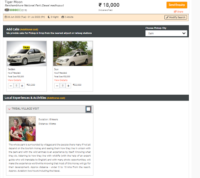 Step 6: Fill out the form-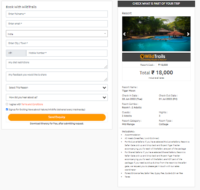 That's it. Your job is done. Now sit back and relax until our experts reach out to you
Reasons To Book Your Holiday with WildTrails–
1)  Dedicated platform for a wildlife holiday.
2)  No travel agent commission involved. Direct price from the resorts, hence, the best price in the market.
3)  No middlemen, no additional commissions, no unnecessary markups, the best competitive rates you can ever get, and the best part is you connect directly with the Resorts/Hotels
To know more and to get a full list of jungle/nature resorts.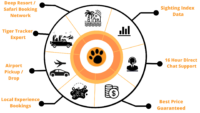 There's lot of untapped explorations here at Ranthambore that are priceless. You get a better idea as why the safari drives in Ranthambore are expensive once you visit here. Head over to our website to get the best packages for safari in Ranthambore.
FAQs‌ ‌About‌ ‌Ranthambore‌ ‌ National Park
Total Page Visits: 451 - Today Page Visits: 1
---
---
Play with WildTrails Intelligence Tools
1. How many times tiger is seen per month?
2. What's going on in Indian Forests today?
3. Interested in playing more with Tiger sighting graphs? Click
here?
---
Buy Wildlife Fashion Accessories
Exclusive Online Store for wildlife products
Packages
Packages Loading...
Recent Posts