7 Things I Wish I'd Known Before Booking Kabini For Holidays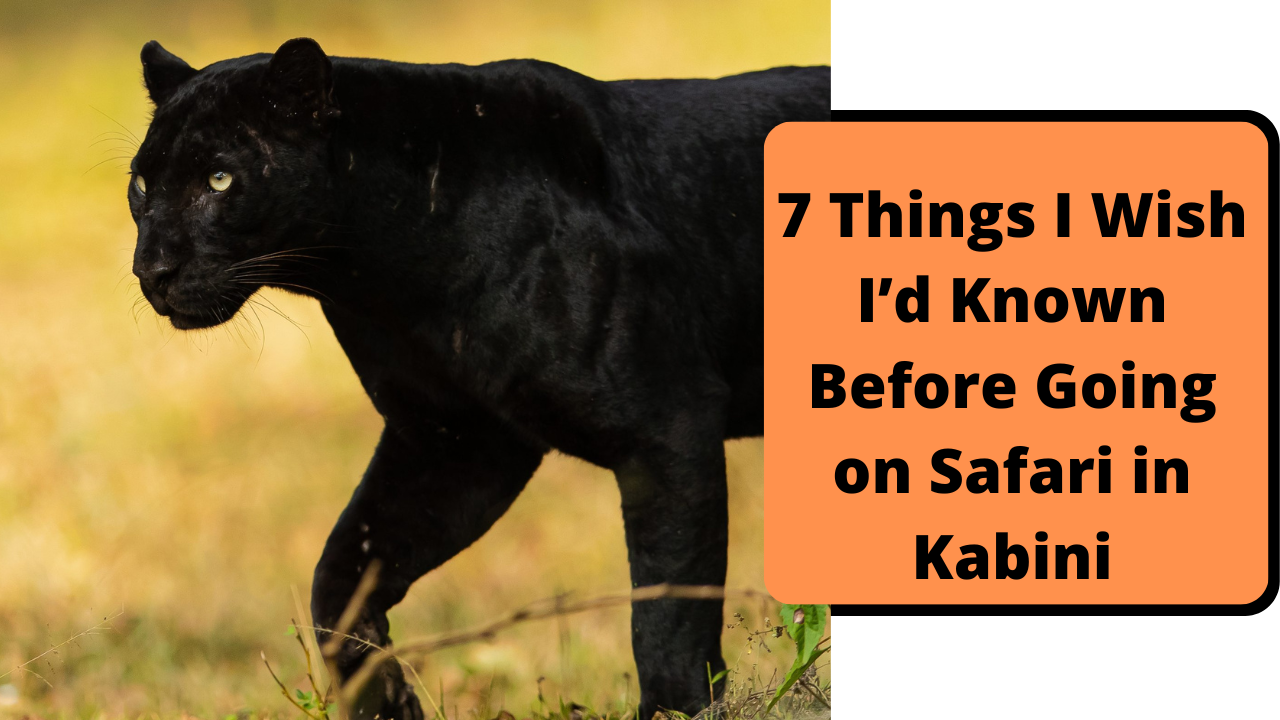 Kabini Wildlife Reserve is the place that wildlife enthusiasts crave to visit. A safari through these dense woods for a few hours can literally give you spine chills; only if you sight at least a beast. Disappointments and tiresome drives could happen if you had missed some tricks while planning for the safari. From our esteemed clients who did safari before approaching us, here are some things they wished to know before going for a vacation to Kabini.
Know about Kabini
First things first! You need to know about the place before anything else. Kabini is named after the river that flows through the forest reserve. Only a few know that Kabini Wildlife Reserve is a part of Nagarhole Forest Reserve. In fact, Kabini is a major contributor to Karnataka tourism echoing the tagline of One state. Many worlds.
The acres of lush green areas are dominated by deciduous forests. An abundance of Teak and Eucalyptus trees are seen in the Kabini Forests.
Fauna Of Kabini :
The wildlife in Kabini captivates all wildlife photographers and wildlife enthusiasts. Tigers and leopards are the paws to look out through these woods. However, it is the majestic black panther that attracts every other wildlife enthusiast to visit time and again.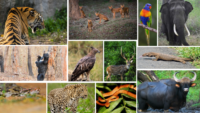 Read on the seven things you want to consider before heading to Kabini.
      Planning your safari before Booking the stay
The biggest error most venturers do is to book resorts and think everything is set. The fact is, you need to plan and book a safari before booking anything. Booking a safari involves getting permits from the park authorities which are limited to a day.
In Kabini, there are 3 types of safari. Jeep, canter, and boat. The jeep and boat safari option is in more demand because the sighting chances are better here. Canter safari is more economical, however, the tickets shall be issued based on a first come first serve basis. Moreover, the chances of a sighting are comparatively less here. If you are still confused to choose the next safari, reach out to our experts to help you choose the best option for your next venture.
Booking your stay at the resort after booking your safari
Now that the safari is booked, the very next step is to book your stay. The most important point to keep in mind here is to make sure that the property is closer to the forest gate. You don't want to spend more time in traveling.
Best Resorts to Stay In Kabini
      Pack light
Wildlife holiday stands out among all other vacation types particularly when it comes to planning and packing. The gears are more important than the outfits. Ideally, a duffle bag is what you can plan for although you can store them at the hotel while you are on the safari. The age-old saying less luggage – more comfort holds good for any safari vacation.
Never miss out to carry a water bottle while on safari.
      Looks don't matter here – The dressing
You neither have to plan to go completely camouflaged while being in the woods. Firstly, you need to maximize animal sightings and hence it is more recommended to go for camouflage outfits. What you need to avoid is the colors like red and white. They trigger some animals who tend to stay away from you. A light and the simple colored outfit is what you can plan to wear.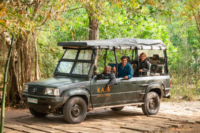 Camera lens or eye lens?
Carry your camera for the venture. The sightings are better captured with a top-end lens. We get too excited about the venture that we often forget the gifted lens we have. Try capturing the moments through your retina and it stays in your memory forever. Moreover, since the sightings! We can guarantee that the sightings will be way better if done so.
      Too much or too less is a bane
Plan effectively because it is more of an adventure holiday, unlike a leisure vacation. You need some relaxation between the ventures. Moreover, wildlife sightings are unpredictable and no one in the universe can guarantee them. So, you might need more than one safari drive. In fact you can have as many safari drives as you want. But keep in mind that they make you tiresome. Hence, make you might need to hit the right balance in scheduling safari drives in your itinerary. If this point puts you in dilemma, feel free to reach out to our experts who are more than happy to help you.
      Gateway to the local tribes
The expert tiger tracker might be one of the tribes who knows in and out of the jungle. The tribals here are those who seem to be isolated from the fast-growing world. Learn their culture if at all you get a chance, it is a perfect brownie point for your expedition. The tribes feel way better when you connect with them.
The holiday season is on, and it gets way better from now till summer. Moreover, everyone wants a break at this time of the year. The best recommendation is to book the accommodations in advance for a smooth holiday.
Also, make sure that there is no minimum age limit for children from the forest department. To be realistic, we strongly recommend not taking along kids below 3 years. The weather might be extremely cold or extremely hot which is not bearable for the kids, and there is no option to come back halfway if any circumstances persist to do so.
5-weekend safari getaways from Bangalore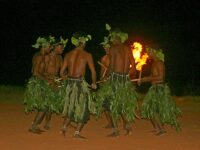 Booking your next safari is just a few steps-
Step 1: Head over to https://packages.wildtrails.in/
Step 2: Select your favorite National Park. Fill in the Check-in and Checkout dates along with your group size.

Step 3: Choose the type of accommodation. It can be anything as per your budget. Click on 'Details'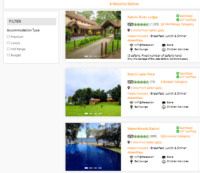 Step 4: Select the number of safari drives and the type of safari you wish to choose.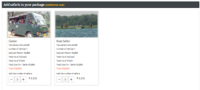 Step 5: Select add-on options if you wish to have them to your itinerary. Click on Send Enquiry.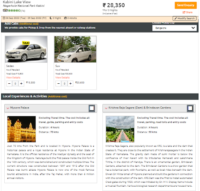 Step 6: Fill out the form-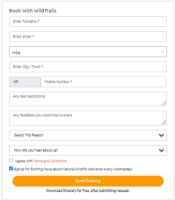 Reasons to book your holiday with WildTrails–
1)  Dedicated platform for a wildlife holiday.
2)  No travel agent commission is involved. Direct price from the resorts, hence, the best price in the market.
3)  No middlemen, no additional commissions, no unnecessary markups, the best competitive rates you can ever get, and the best part is you connect directly with the Resorts/Hotels. Further, your booking amount shall benefit the locals and hence will help improve their economic condition which in a way is critical for better conservation of the flora and fauna in the park.
To know more and to get a full list of jungle/nature resorts, please click https://wildtrails.in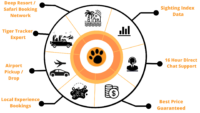 It is always better to be safe rather than to be sorry. These are the 7 main points to be noted before planning your next safari to Kabini
Total Page Visits: 764 - Today Page Visits: 1
---
---
Play with WildTrails Intelligence Tools
1. How many times tiger is seen per month?
2. What's going on in Indian Forests today?
3. Interested in playing more with Tiger sighting graphs? Click
here?
---
Buy Wildlife Fashion Accessories
Exclusive Online Store for wildlife products
Packages
Packages Loading...
Recent Posts