Kabini Safari Packages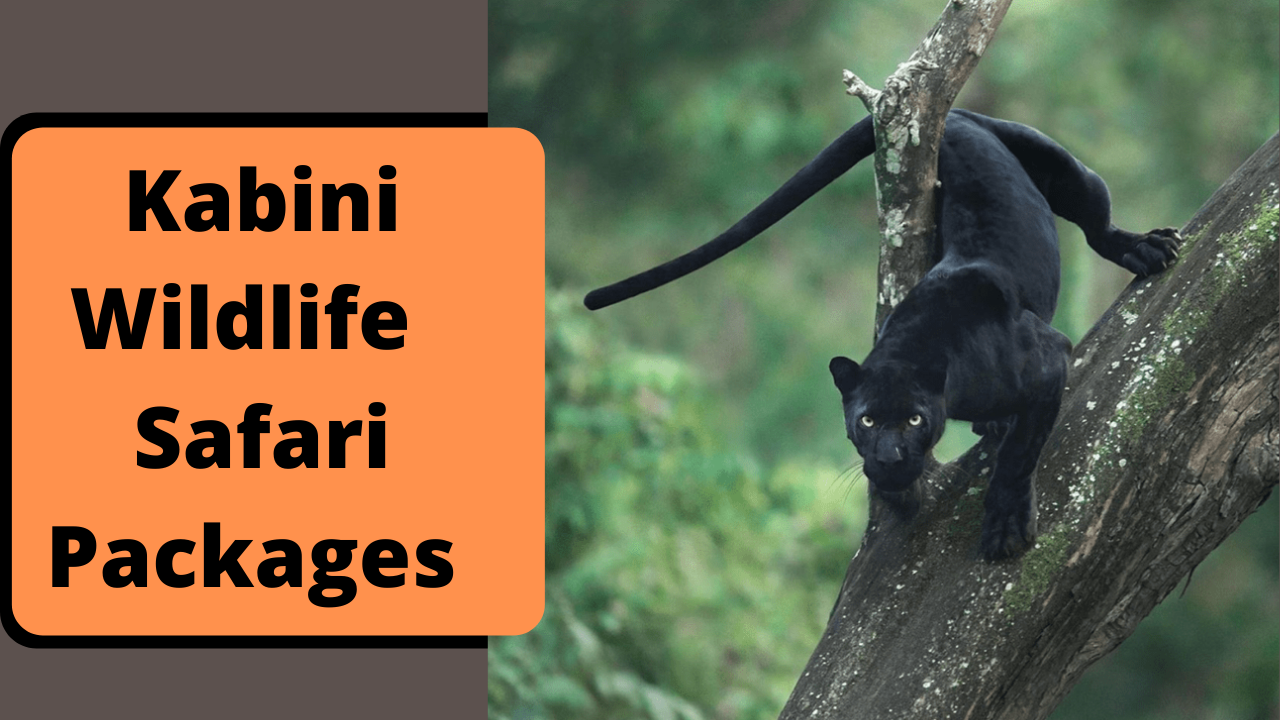 Kabini Wildlife Reserve is less known as a part of Nagarhole Forest Reserve. The forest reserve is named after the river that flows through it. The regular explorers and the wildlife enthusiasts are much aware that getting a chance to explore safari. Hence, we help you know the best safari packages that are available at Kabini.
The state of Karnataka offers a little more than the travelers' expectations. The Nigiri biosphere is one such area in the state where the words are way too less for the abundance level of flora and fauna here. Safari in Kabini is in high demand throughout the year. Perhaps the demand here is highest when compared to the National Parks in South India. The southern part of Nagarhole in the Mysore district is on the banks of river Kabini and is called the Kabini jungle. This place is known as wildlife photographers' dream location.
Flora and Fauna Of Kabini
The lush acres of greenery are more like moist deciduous forests. An abundance of Teak and Eucalyptus trees is seen in the Kabini Forests.
Kabini is a craving den for wildlife photographers. Tigers and leopards are the paws to look out for. However, it is the black panther that attracts every other wildlife enthusiast to visit time and again.
Other wildlife mammals include elephants, gaurs, spotted deers, sambar deers, dholes, monkeys, and many more.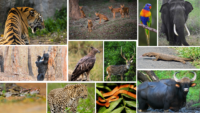 The best time to visit Kabini is anytime between October to June. July to September is the rainy season and is less recommended to visit Kabini. Kabini shall continue to stay open throughout the year. The possibilities of safari not happening here at Kabini are if there are any natural calamities like floods or forest fire.
Safari in Kabini
Safari in Kabini, as mentioned earlier is one of the tedious tasks to schedule. There is no option to book a safari online here at Kabini. This is where the tourism lodges pitch in for safari tickets.
With Wildtrails, you get a skilled driver who can drive through the toughest but right terrains for amazing sightings. An expert tiger tracker who knows the right time and zone for the sighting you are craving. We pick you up from the hotel for the safari and drop you back.
Check out the best stays in and around Kabini.
Shared Jeep safari
Travelers' favorite – This is what we define jeep safari. A high-powered Bolero that can bust into the woods is the choice of most visitors. A shared jeep safari is a great bang for the buck for those who are ready to share the cost with others. You will be booking one of the 6 seats and bear the cost for the same, while the remaining seats shall be occupied by the other visitors. Every Jeep safari lasts for 2-2.5 hours.
There is no exclusive option for a Jeep safari here at Kabini.
Check out the best stays in and around Kabini.
Canter safari
A canter in the form of a minivan that can accommodate up to 20 persons per trip. Canter safari is preferred more by solo travelers. The budget-friendly safari option here. There are only shared options for canter. Canter safari can be for 1.5-2 hours per drive.
The elevated height in the canter is a major advantage for better sightings. The budget-friendly category is another advantage. The canter safari booking is based on a first come first serve basis.
Just like jeep safari, there is no exclusive option for canter safari. The demand for canter safari is again at a higher end. However, we shall help you schedule the safari here.
Boat safari
The boat safari offers a breath-taking view of the backwaters and the outside view of the forest. The best part of a boat safari is witnessing the sunset while on safari. There are a few things or sightings unique to boat safari. One of them is the sight of elephants gathering at the river to quench their thirst in the summers. Besides sighting the waterbirds, crocodiles and otters are something you might not get to see while in Jeep or Canter mode of safari.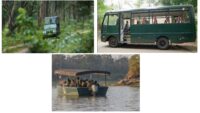 Booking a safari in Kabini
You do not have the privilege to book a safari online here at Kabini. The best option is to book accommodations with those who can help you schedule a safari. An alternate way to book a safari is offline. You need to be at the gate to try your luck on the day you plan for your safari.
Booking your next safari at Kabini is just a few steps-
Step 1: Head over to WildTrails Website
Step 2: Select Park Name as Kabini National Park. Fill in the Check-in and Check-out dates along with your group size.

Step 3: Choose the type of accommodation. It can be anything as per your budget. Click on 'Details'.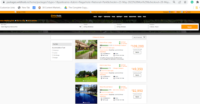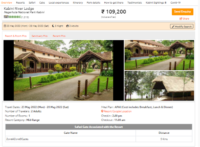 Step 4: Select add-on options if you wish to have them to your itinerary. Click on Send Enquiry.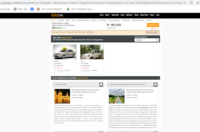 Step 5: Fill the form-
That's it. Your job is done. Now sit back and relax until our experts reach out to you.
Plan your trip based on the sightings. At Wildtrails, we help plan your trip based on the sighting algorithm, a unique way to have highest chances of sightings. For details on which zone and gate to choose for, head over to WildTrails Sighting Index
Reasons to book your holiday with WildTrails-
Dedicated platform for a wildlife holiday.

No travel agent commission involved. Direct price from the resorts, hence, the best price in the market.

No middlemen, no additional commissions, no unnecessary markups, the best competitive rates you can ever get, and the best part is you connect directly with the Resorts/Hotels

To know more and to get a full list of jungle/nature resorts.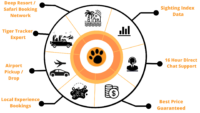 A safari ride in Kabini is indeed something a wildlife enthusiast craves for. Check out the best safari packages at Kabini on our website.
Frequently Asked Questions about Kabini and Nagarhole
Total Page Visits: 634 - Today Page Visits: 1
---
---
Play with WildTrails Intelligence Tools
1. How many times tiger is seen per month?
2. What's going on in Indian Forests today?
3. Interested in playing more with Tiger sighting graphs? Click
here?
---
Buy Wildlife Fashion Accessories
Exclusive Online Store for wildlife products
Packages
Packages Loading...
Recent Posts