Best Places To Stay In Pench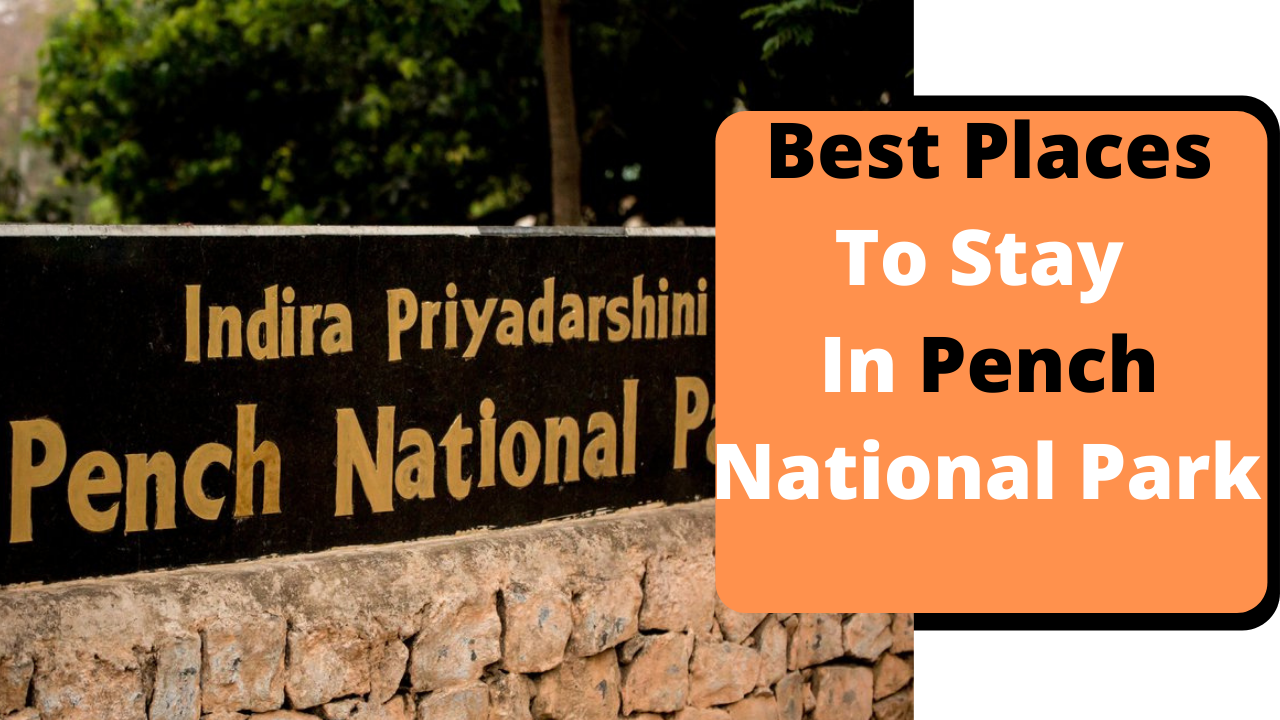 Maharashtra, Chhattisgarh, and Madhya Pradesh are the states in central part of India with lush green forests. They are explored by the wildlife enthusiasts. Pench National Park is one of the forest reserves that deserves to be explored for the way it is conserved. There are a lot of properties in and around Pench, however, the number of reliable accommodations is limited. We, at Wildtrails help you out with the best places to stay in Pench National Park.
Located in 2 districts of Madhya Pradesh, Seoni and Chhindwara, Pench National Park is spread across 758 square kilometres.
History Of Pench :
Rudyard Kipling mentioned Pench National Park in his famous work – Jungle Book in 1984. This is when the name of the jungle got popular. Since then, Pench National Park is known to have one of the best conservations in the country. The name is derived after the river Pench that divides the national park to east and west.
The Park was established in the year 1975 and Pench Tiger Reserve is a part of the establishment. However, the place was declared a wildlife sanctuary back in 1965.
Flora and Fauna Of Pench National Park :
Over 40 Bengal tigers are seen here wandering across the woods. Besides the key predators, there are different species of mammals. Popular ones include leopard, wild dog, wolf, cheetal, gaur, wild pig, wolf, sloth bear, jackal, fox, jungle cat, hyena, nilgai and many more.
Mahua tree, Palash tree, Tek tree and neem tree are the most popular here. Other trees like moyan, mahua, mokha, skiras, tendu, bija, achar, garari, aonla, ghont, baranga, aonla, khair, bhirra, palas,skiras and kihamali are commonly sighted here. There is a small population of bamboo in some valleys and near the water banks. Fruit trees like Black plum, and custard apple are also seen.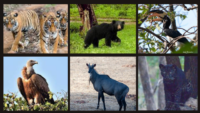 Gates And Zones of Pench National Park
The core zone of Pench has 3 gates-
Turia gate

Karmajheri gate

Jamtara gate
The forest has 3 buffer zones where the wildlife sightings are frequent-
Rukhad buffer

Khawasa buffer

Teliya buffer
Plan your trip based on the sightings. At Wildtrails, we help plan your trip based on the sighting algorithm, a unique way to have the highest chances of sightings. For details on which zone and gate to choose for, head over to https://wildtrails.in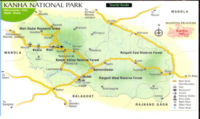 Choosing the accommodation is as important as selecting the zone for your safari. Here are the best places in and around Pench National Park that makes your stay worthy.
Pench Tree Lodge
Snuggled in forty acres of wilderness, in a small tribal hamlet of Sarahiri the accommodations are embellished with unique safari style furniture and exquisite local crafts. We at Pench Tree Lodge keep our carbon footprint to the bare minimum, offering the discerning traveller an intimate experience with twelve elegant tree houses and cottages.
Tiger N Woods Resort
One of the oldest resorts in Pench, Tiger N Woods Resort is equipped with 'machan' style log cabins with huge balconies that open to the jungle.
Vanraj Resorts
Vannraj, located on the border of Pench National Park, is a luxury safari lodge set within a dense dry deciduous forest. The property celebrates the best of regional architecture, culture, and cuisine so that guests can immerse themselves in the natural beauty of the region while experiencing authentic central Indian hospitality.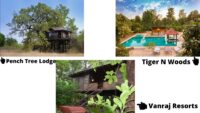 Tuli Tiger Corridor
Set in 22 acres of lush green, Tuli Tiger Corridor is well placed in the buffer zone of the park. Ethnically designed in keeping with the native culture, the Corridor showcases a pastoral jungle theme making it a unique holiday getaway.
Mowgli's Den
The first sight of our sprawling 6 acres campus is enough to make guest at Mowgli's den feel close to nature, and while our guests indulge in the feeling our staff ensures that there is no demand left unattended.
Pench Tiger Home
Home away from home – 'Pench Tiger Home'. Home stay accommodation for families, friends and photographers who want to visit Pench Tiger Reserve and explore biodiversity of the Mowgli's land.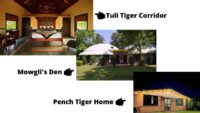 Srushti Jungle Homes
Srushti Jungle Homes is located just a few meters from Pench National Park, offering budget stay options for those who wish to visit Pench National Park.
Banyan tree camp
One of the best options for budget accommodation, Banyan tree camp offers rustic yet affordable accommodation options.
Olive Resort
Located just 1 km from the famous gate of Pench, Olive Resort is an ideal destination to explore the rich flora and fauna of the region. The resort has well-appointed private villas with all modern amenities.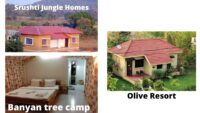 Reasons To Book Your Holiday With WildTrails–
1)  Dedicated platform for wildlife holiday.
2)  No travel agent commission involved. Direct price from the resorts, hence, the best price in the market.
3)  No middlemen, no additional commissions, no unnecessary markups, the best competitive rates you can ever get, and the best part is you connect directly with the Resorts/Hotels
To know more and to get a full list of jungle/nature resorts, please click https://wildtrails.in
Now you have the list for the best place to stay in and around Pench National Park, head over to our website to book your trip and have the best itinerary and packages for your adventure.
Frequently Asked Questions about Pench National Park
1. How to reach Pench?
By Flight
You can arrive at Dr. Babasaheb Ambedkar International Airport which is around 80 kilometres from Pench National Park.
By Road
The roads are well connected from all the major cities. There are buses from Nagpur that ply to Pench.
By Train
Seoni Railway station is the nearest railway station. Pench National Park is 72 kilometres from here.
There is no gate that is termed as the best. An expert tiger tracker along with the sighting data can help you better the chance of wildlife sightings.
3. How many Tigers are there in Pench National Park?
The buffer and the core areas of Pench National Park is estimated to have 53 according to the locals over there.
The best time to visit Pench for safari would be from October to June. July to September would not be a good time due to rains.
Weather from October to February is expected to be extreme cold, particularly during morning safari. It is strongly recommended to plan your attire accordingly.
The weather during March to June is expected to be dry and humid.
5. What are the things that need to be carried while on a safari in Pench?
Lot of things are to be carried for the safari. The topmost thing to be carried out would be drinking water. The safari would either be in the morning or during afternoon and you can expect the humidity to be high. Sunscreen lotion, hat, sunglasses are the necessities. Never carry liquor or tobacco while on safari.
Never ever forget your camera because you don't want to miss out on the rarest sighting.
6. What to wear while on safari in Pench?
Wear light-coloured clothes while on safari. Carry rain jackets since the rains are unpredictable here. We recommend you carry gloves, sweaters, warm caps, mufflers during winter.
Total Page Visits: 548 - Today Page Visits: 1
---
---
Play with WildTrails Intelligence Tools
1. How many times tiger is seen per month?
2. What's going on in Indian Forests today?
3. Interested in playing more with Tiger sighting graphs? Click
here?
---
Buy Wildlife Fashion Accessories
Exclusive Online Store for wildlife products
Packages
Packages Loading...
Recent Posts